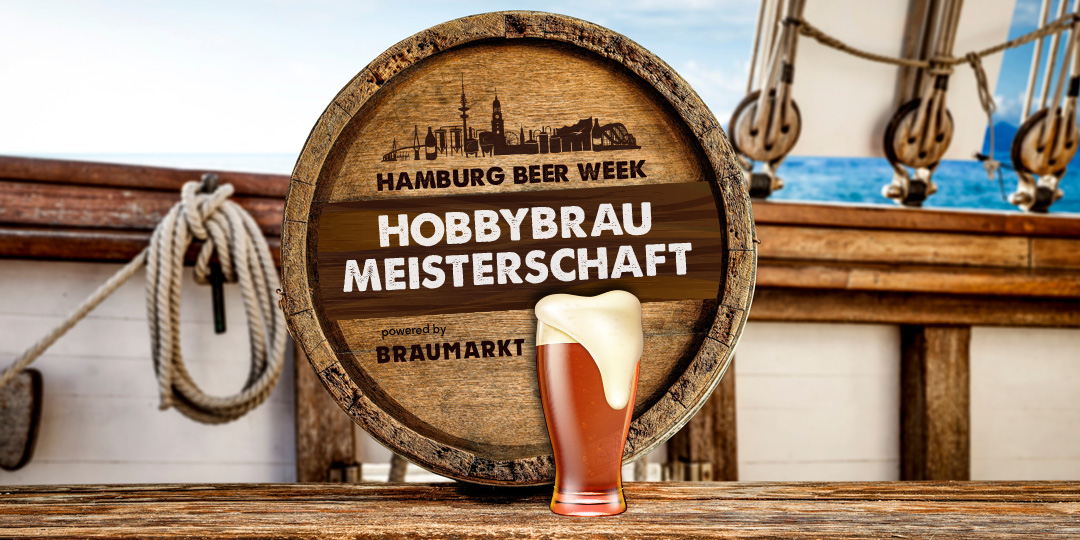 Hamburg Beer Week Hobbybraumeisterschaft
The 1st Hamburg Beer Week Hobby Brew Championship - Powered by Braumarkt
The first Hamburg Beer Week Hobbybraumeisterschaft is all about Rotbier (Red beer). The second most popular beer of the Hanseatic brewery used to be brewed "almost" exclusively for seafaring. Sweet, malty and as red as possible. Exact recipes have hardly been preserved, so there are no limits to your creativity. Whether top-fermented, bottom-fermented or Kveik. Everything is allowed.
You can register for an entry fee of 10 Euro until 20.8. at www.beerweek.hamburg.
All participants can stock up with 10% discount on all products at Braumarkt. (Discount code: BRMSTR10)
Submit 2l in 0,33l or 0,5l bottles until 15.9. You can send the bottles to Braumarkt Hamburg (Beerenweg 12, 22761 Hamburg) or bring them by.
All participants may then come to the joint tasting at Braumarkt on 16.9. Here, not only will the winners be chosen by a jury consisting of beer sommeliers and brewers, but a public prize will also be awarded, with everyone having a vote. Other guests are also welcome to this event. For non-participants the admission fee is 7.50 euros. Braumarkt is sponsoring draft beer and the prizes.
There is an Easybrew SB30P brewing system worth 375 euros to be won. For the runner-up, there is the 30L fermenter from Easybrew, worth 159 euros.
The staff of Braumarkt and the jury - consisting of Jan Koch (De Luette Brewery), Sascha Bruns (Landgang Brewery), Brian Schlede (Managing Director of Braumarkt), Udo Spallek (Emilienbier) and Jens Hinrichs (Bunthaus) - wish you good luck and a good brew.