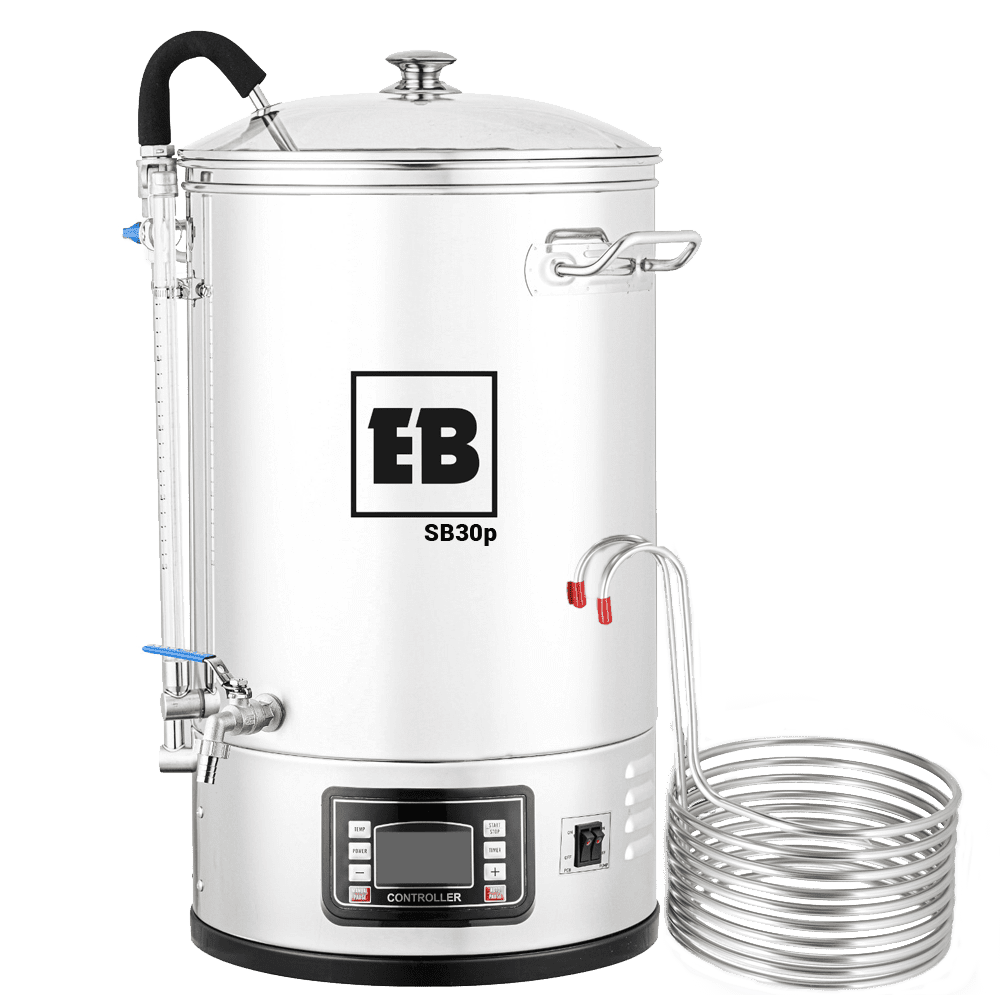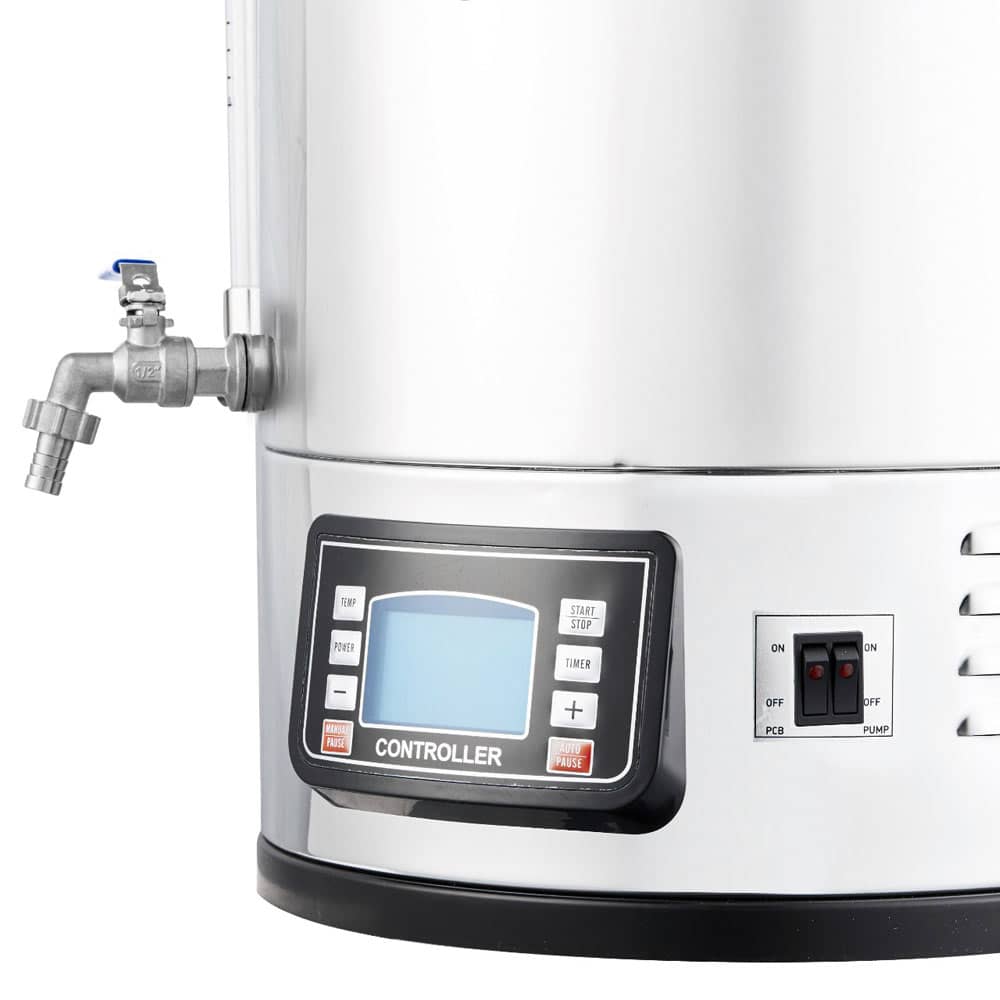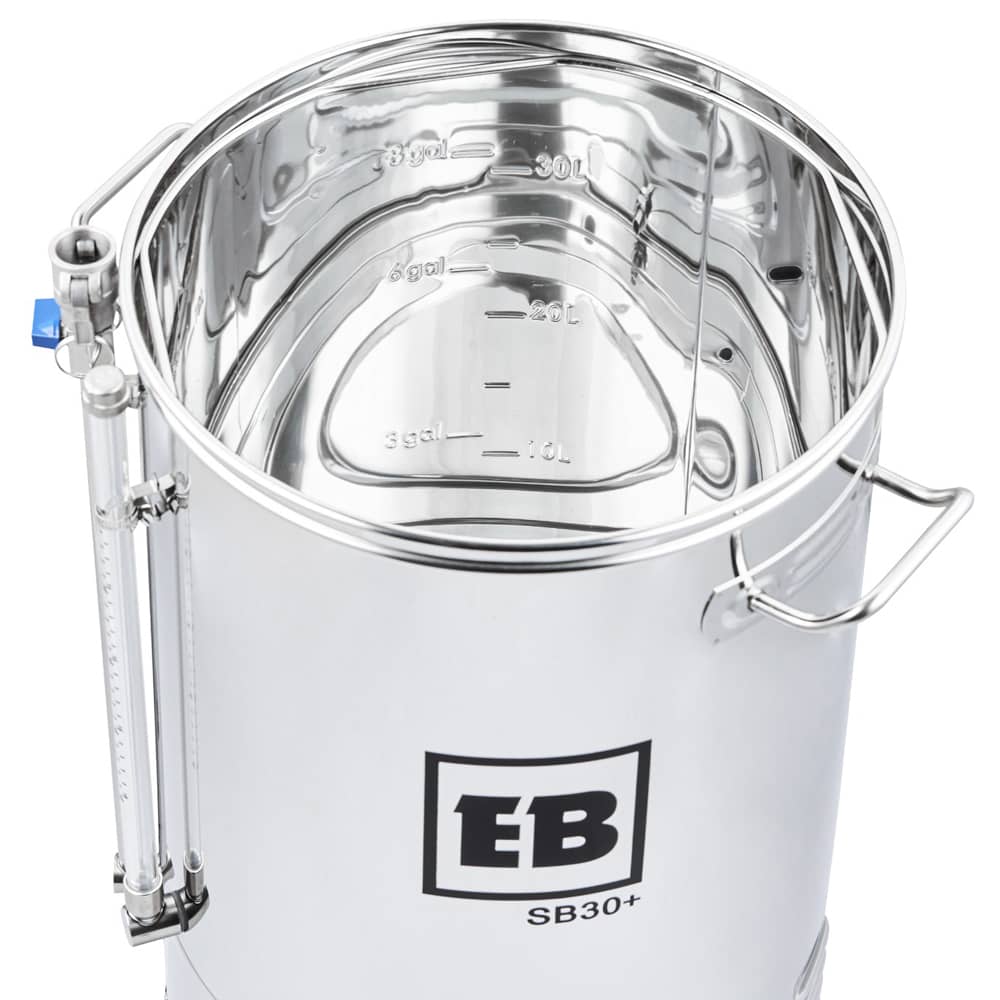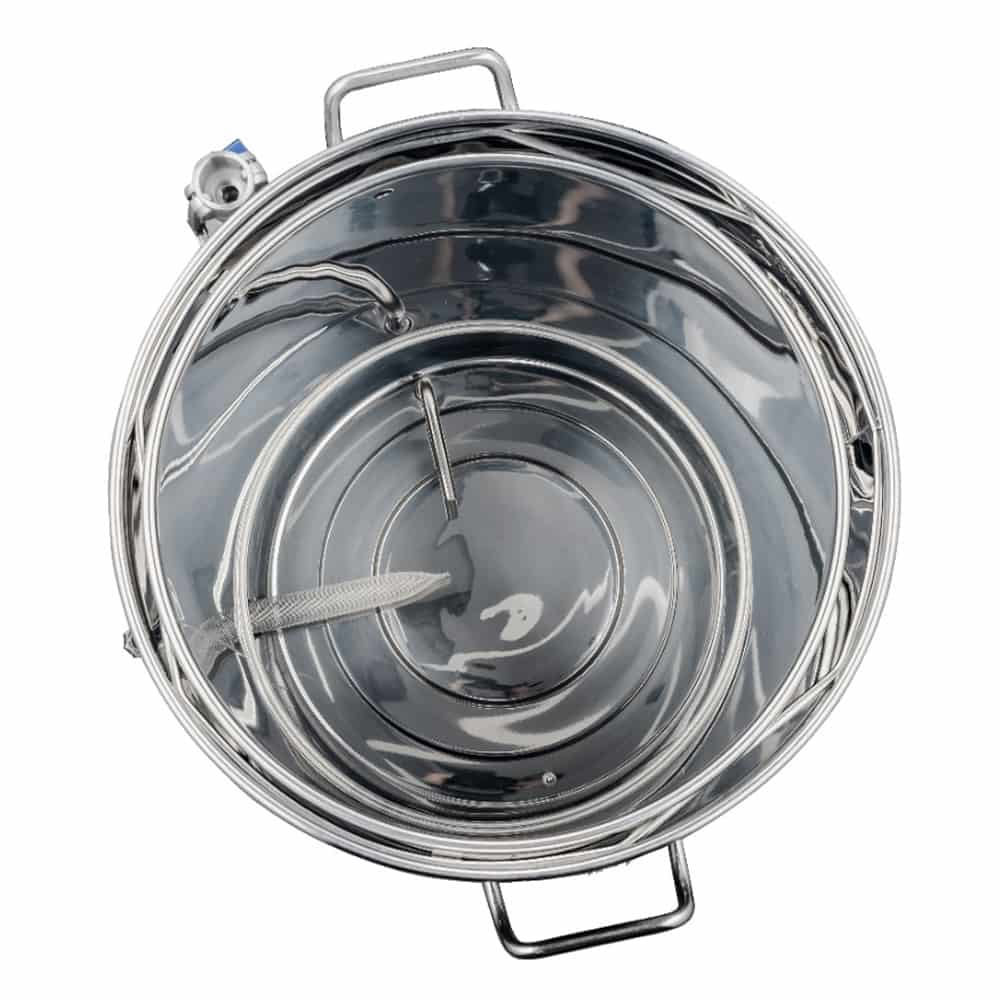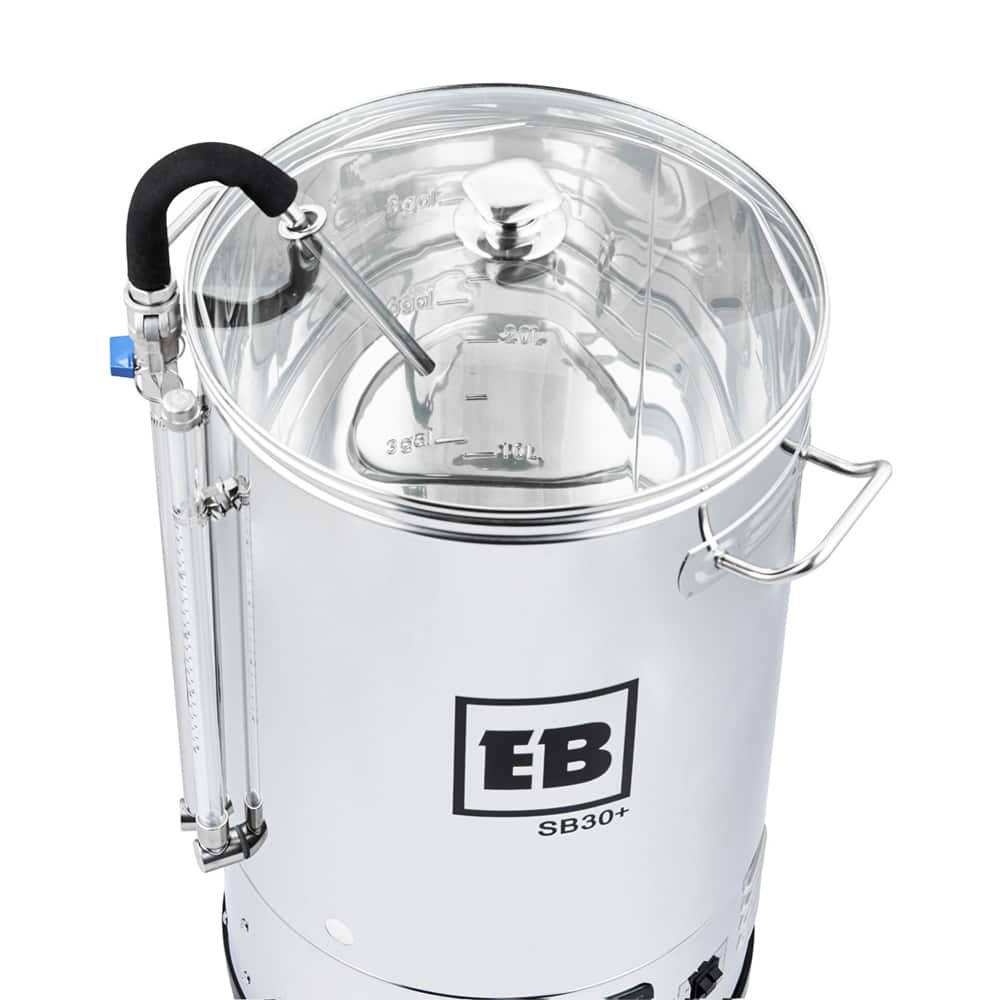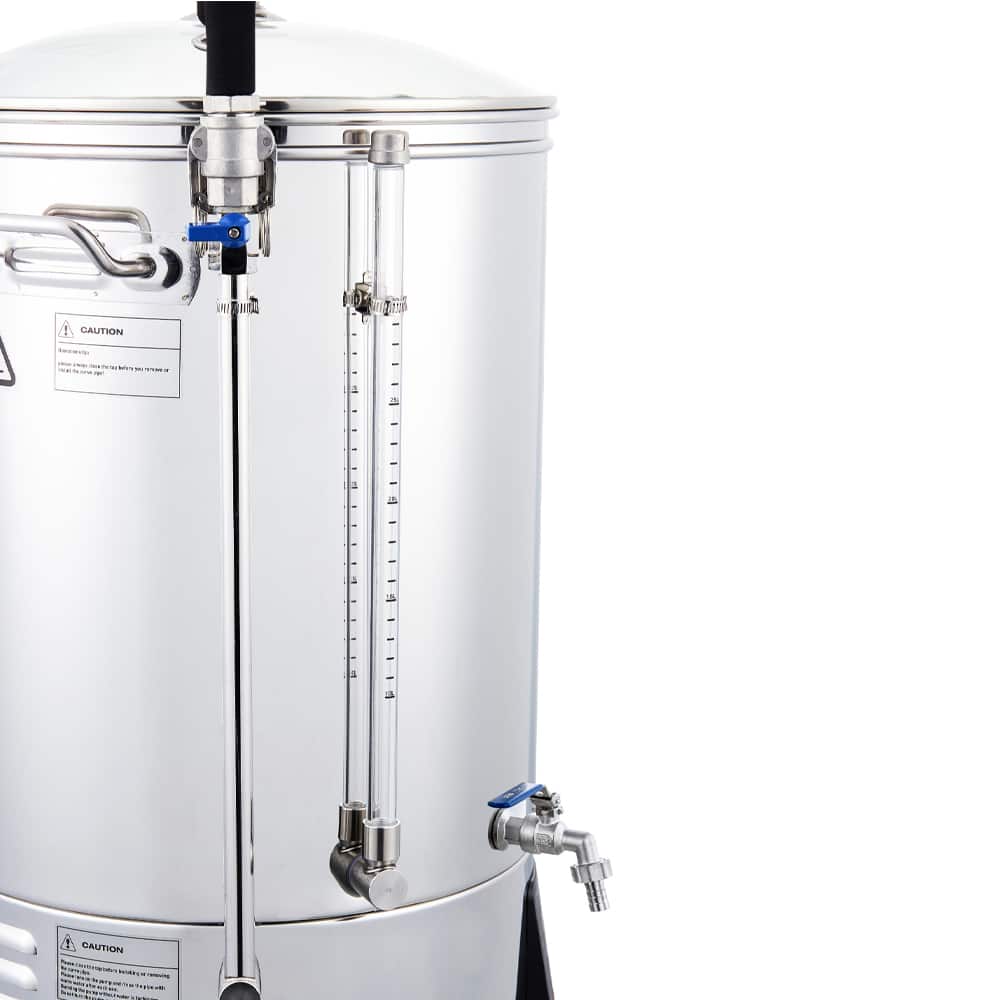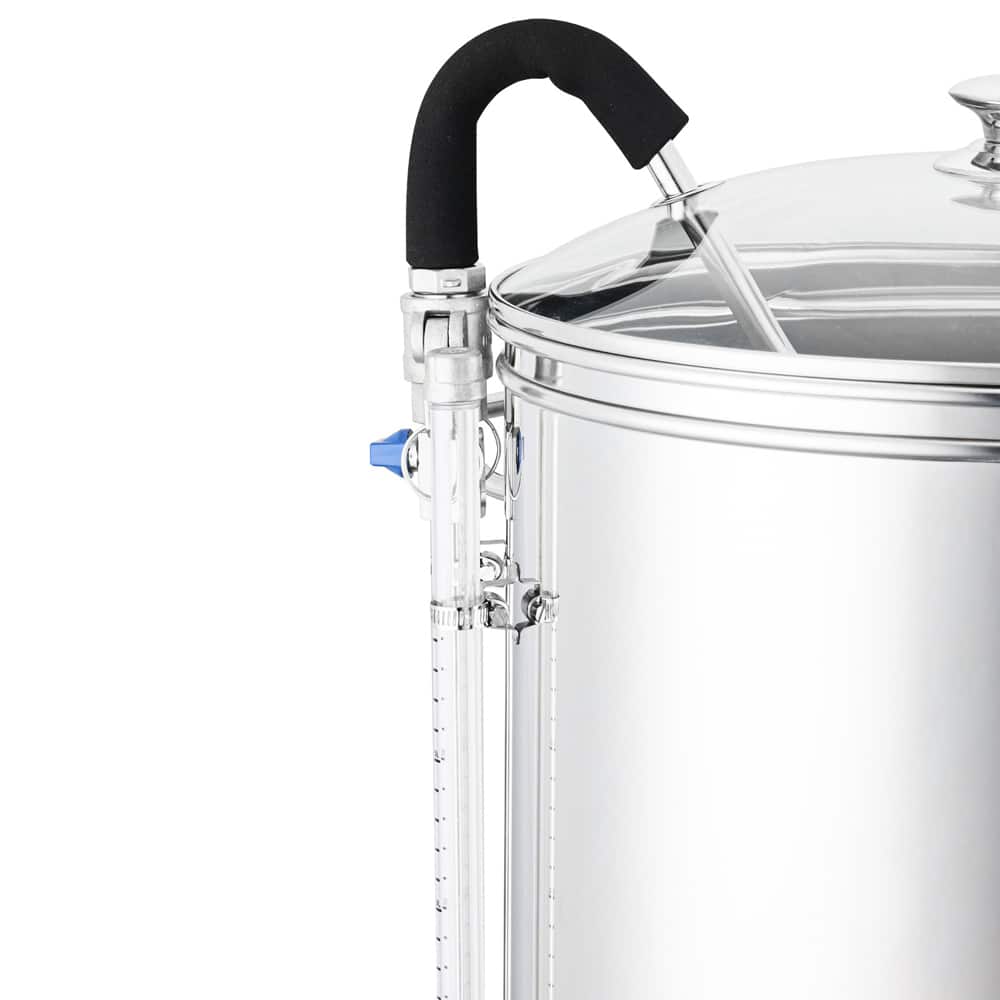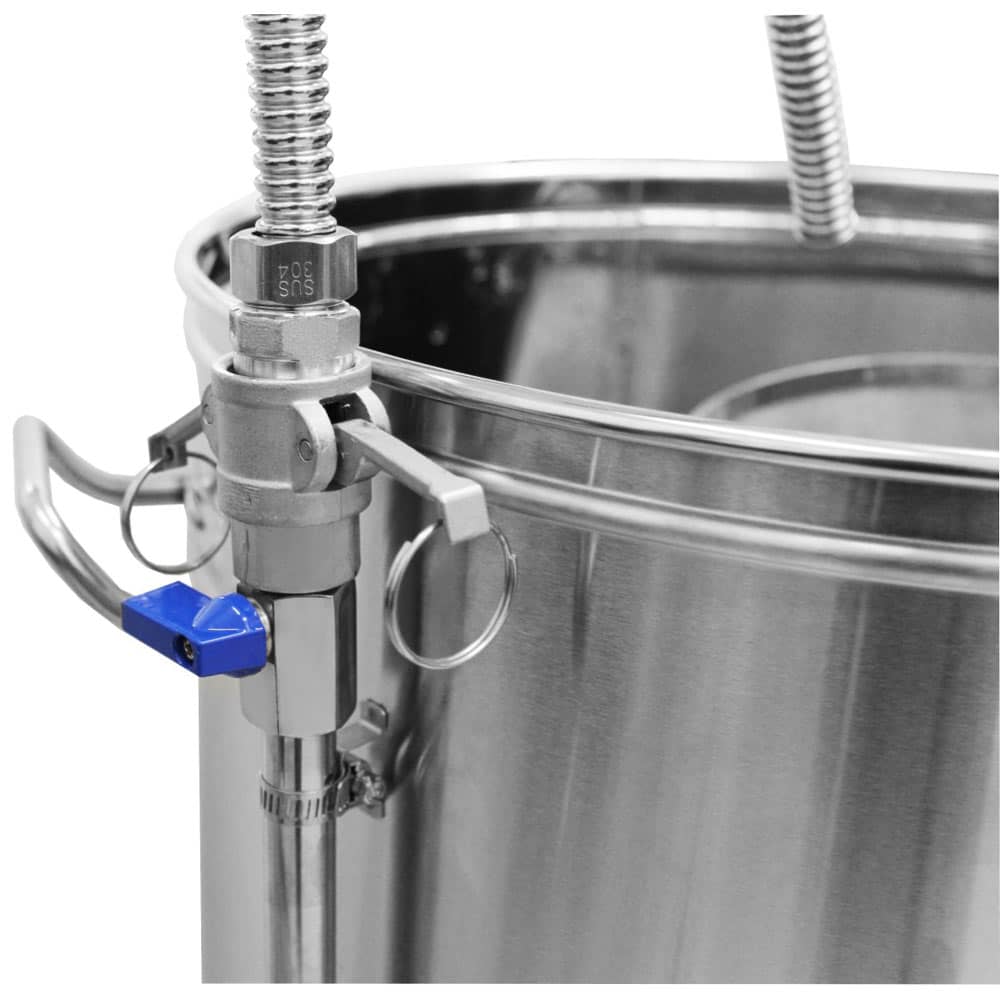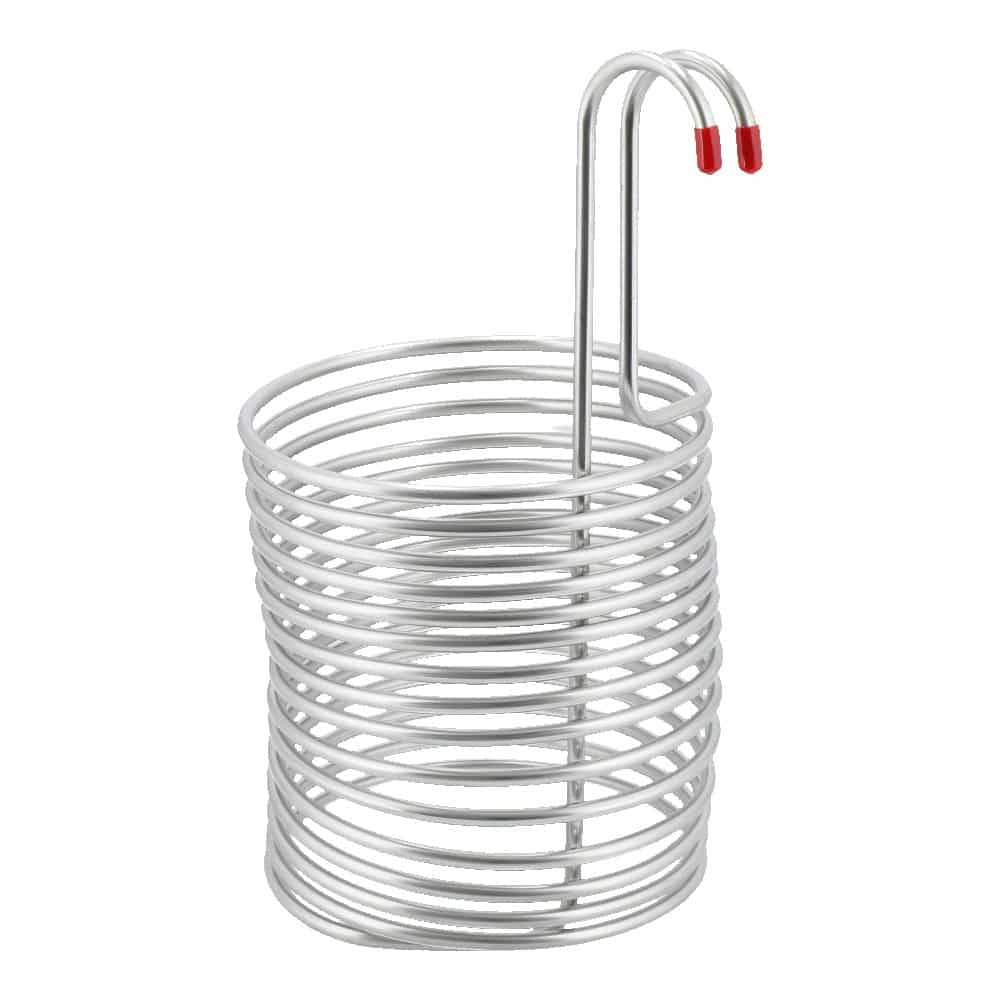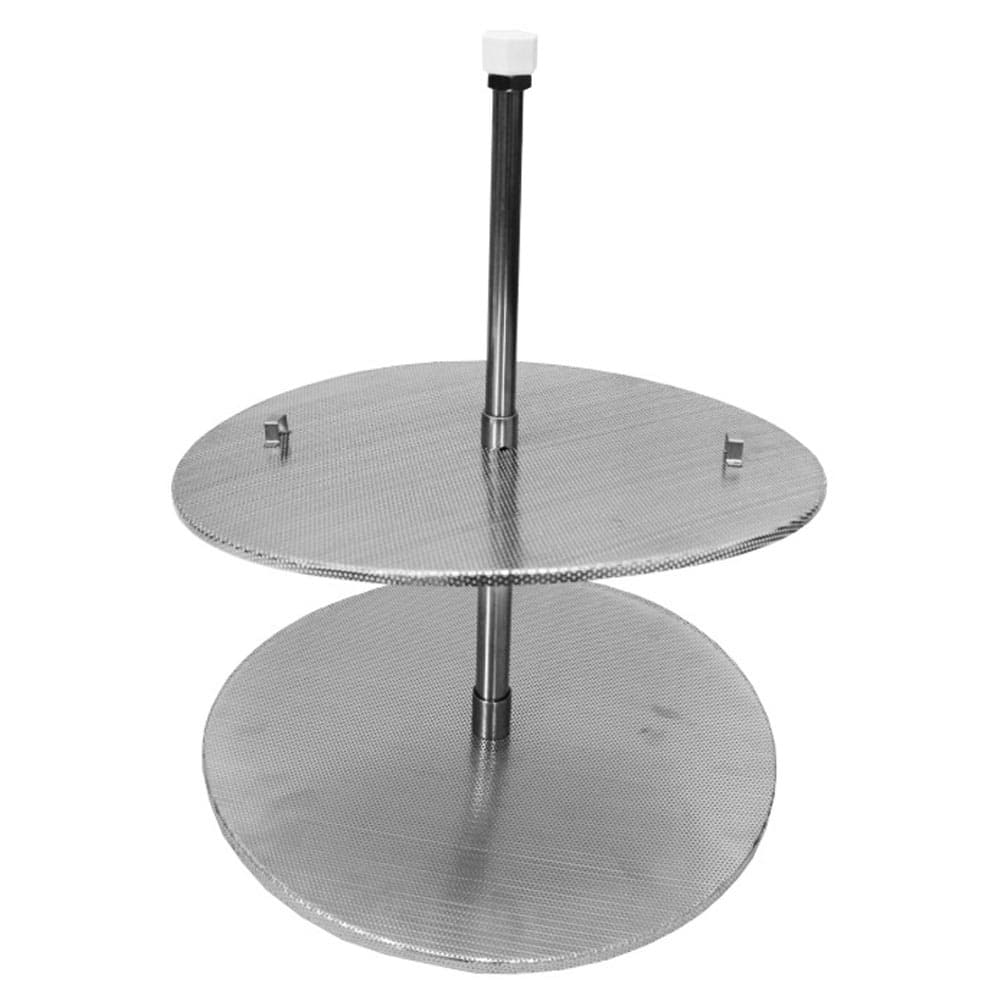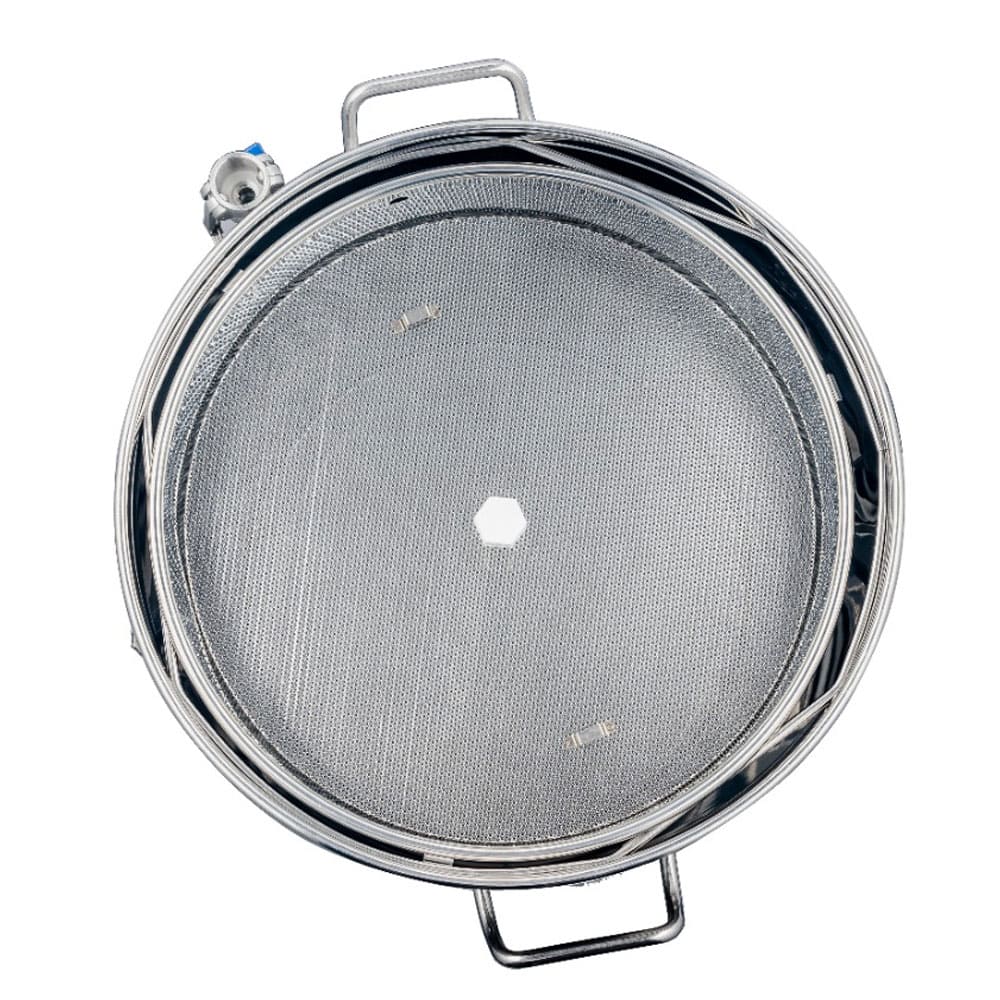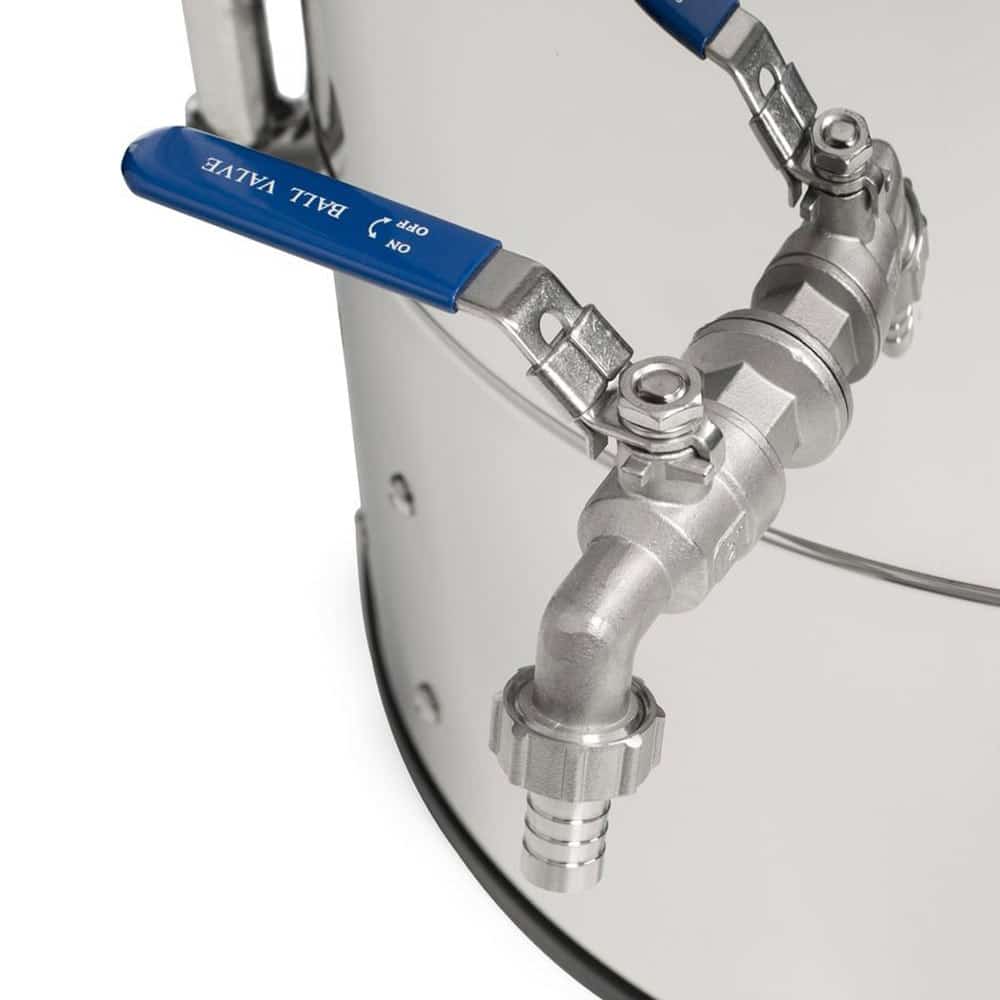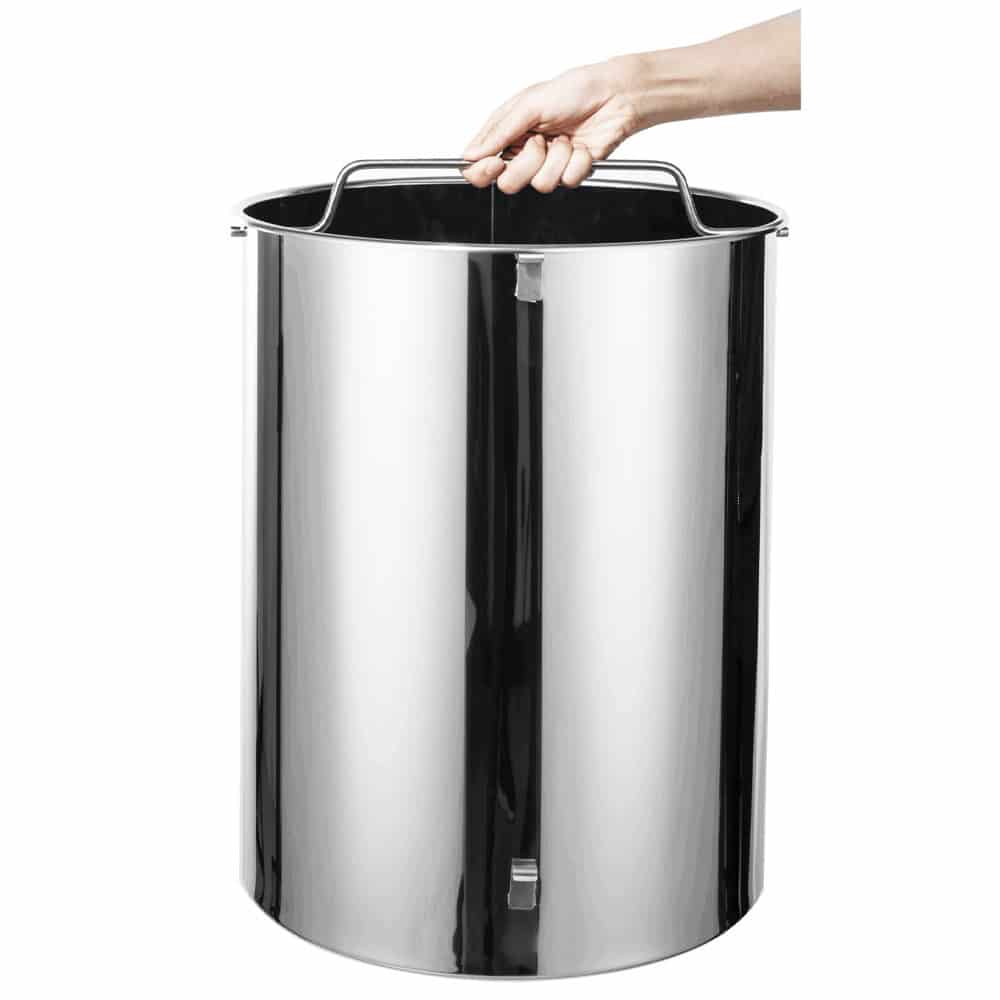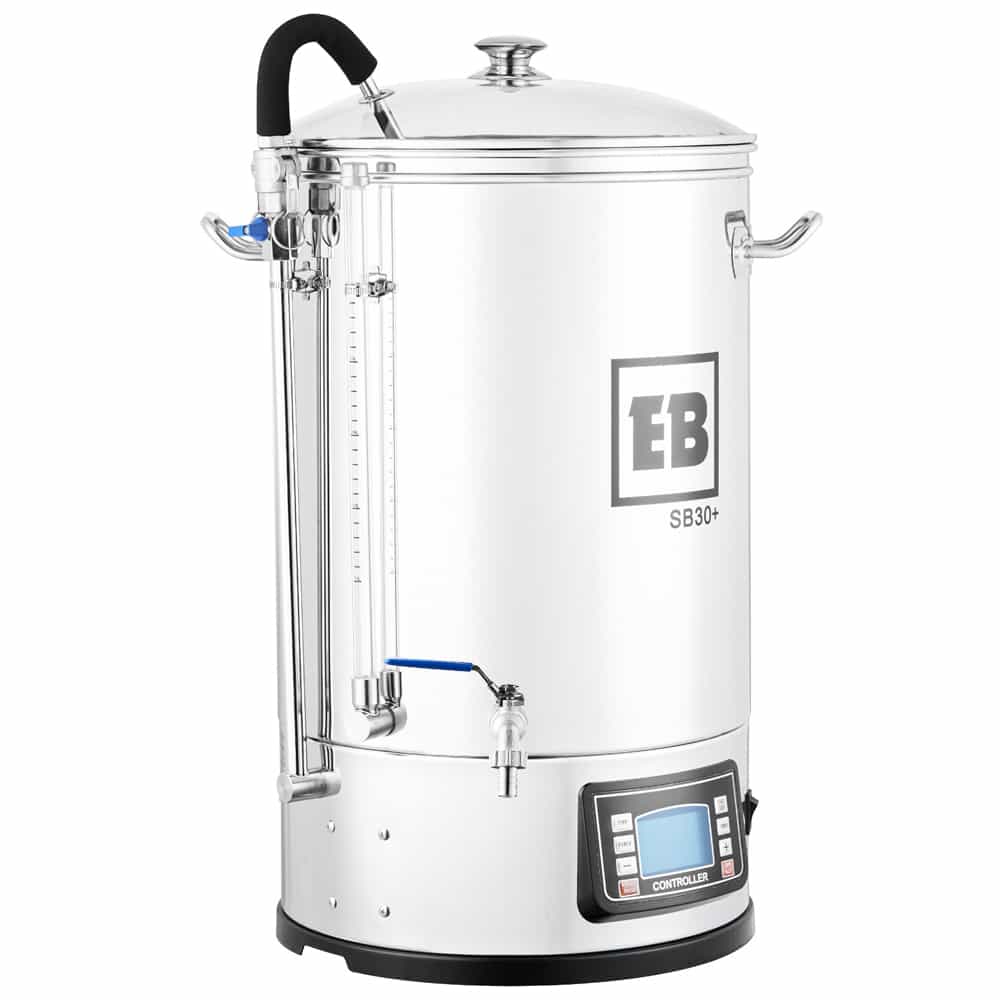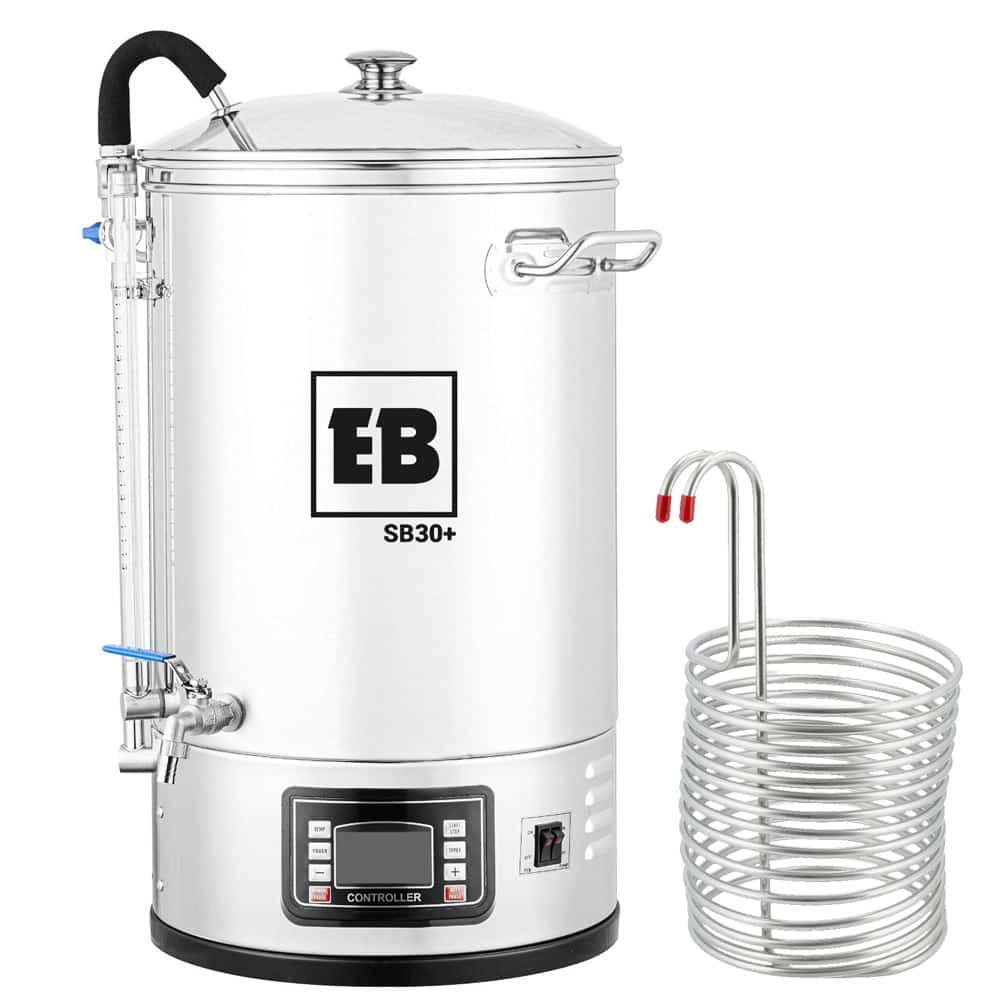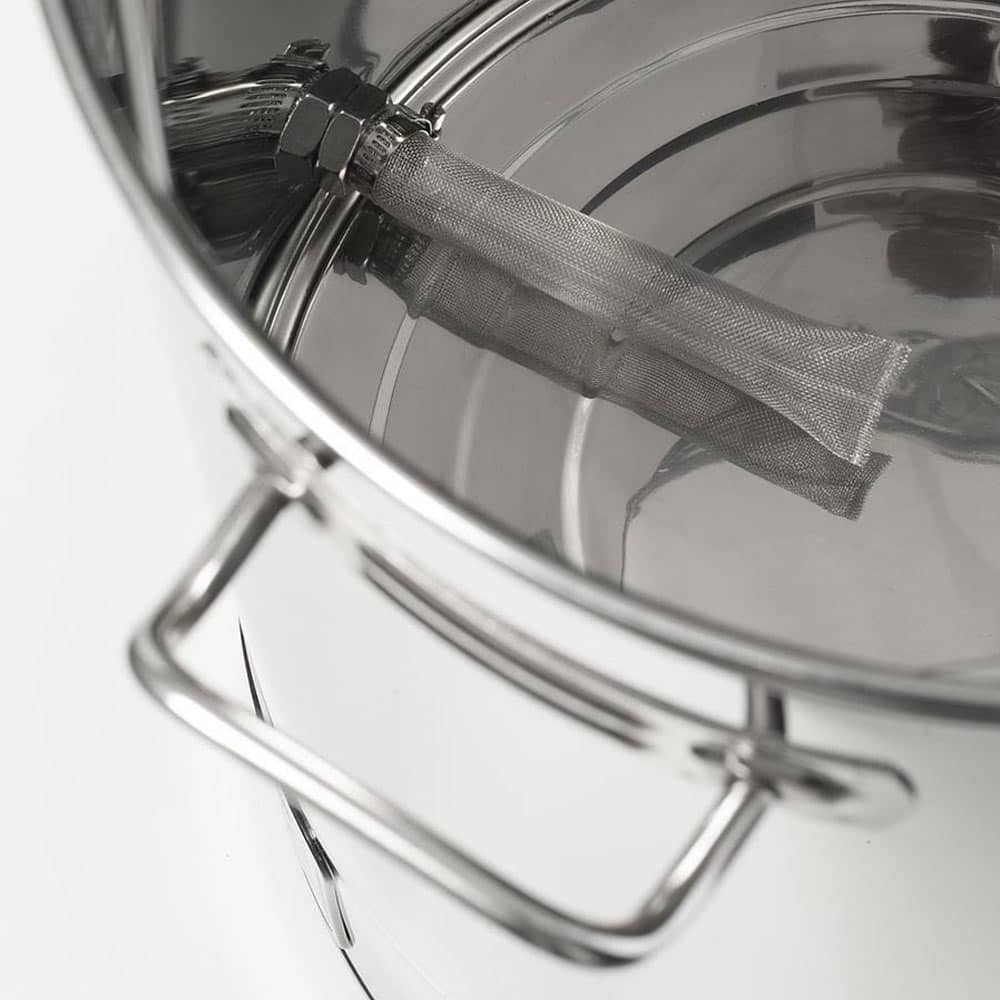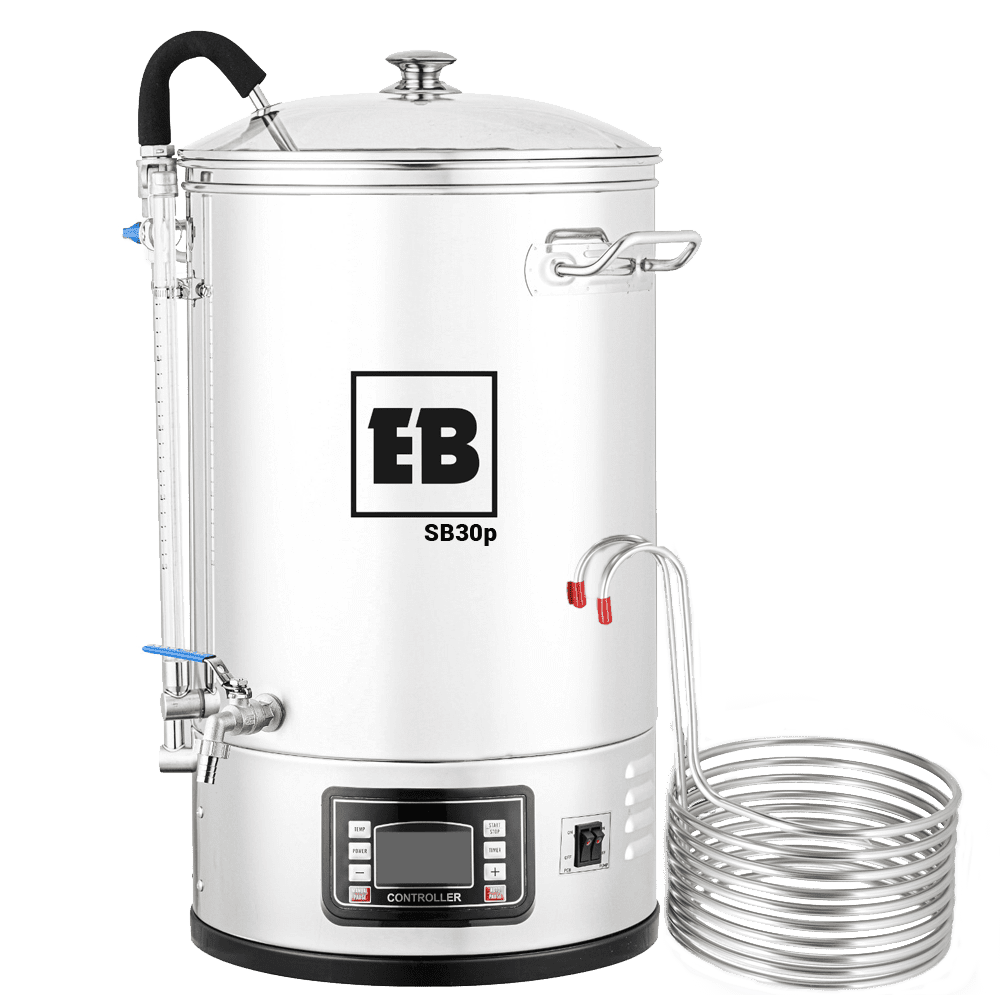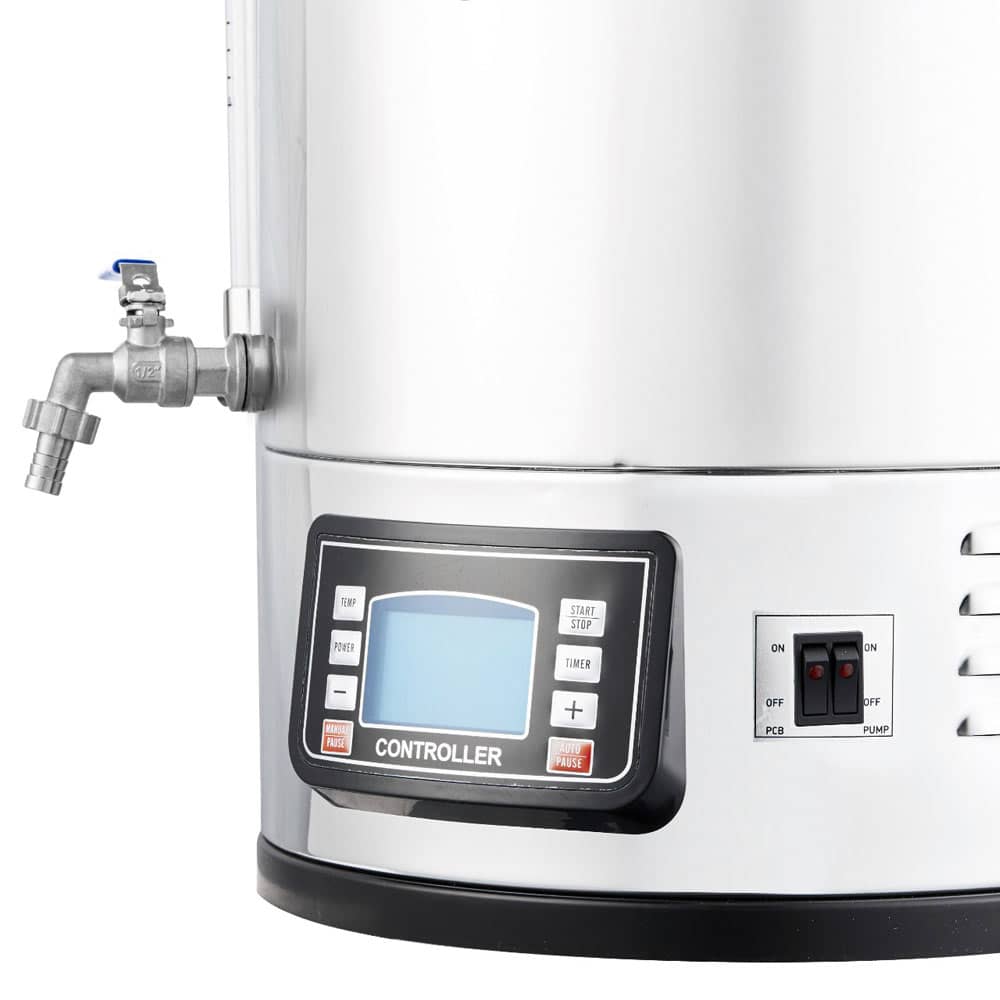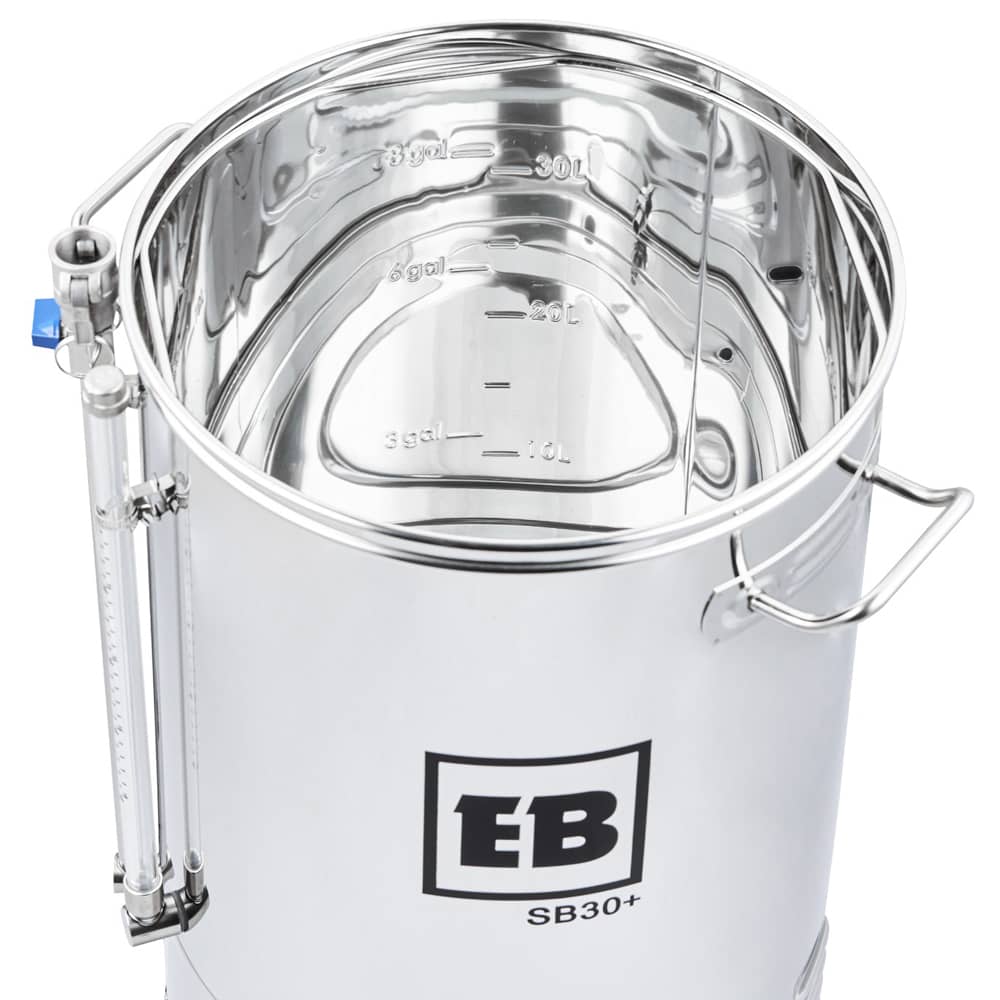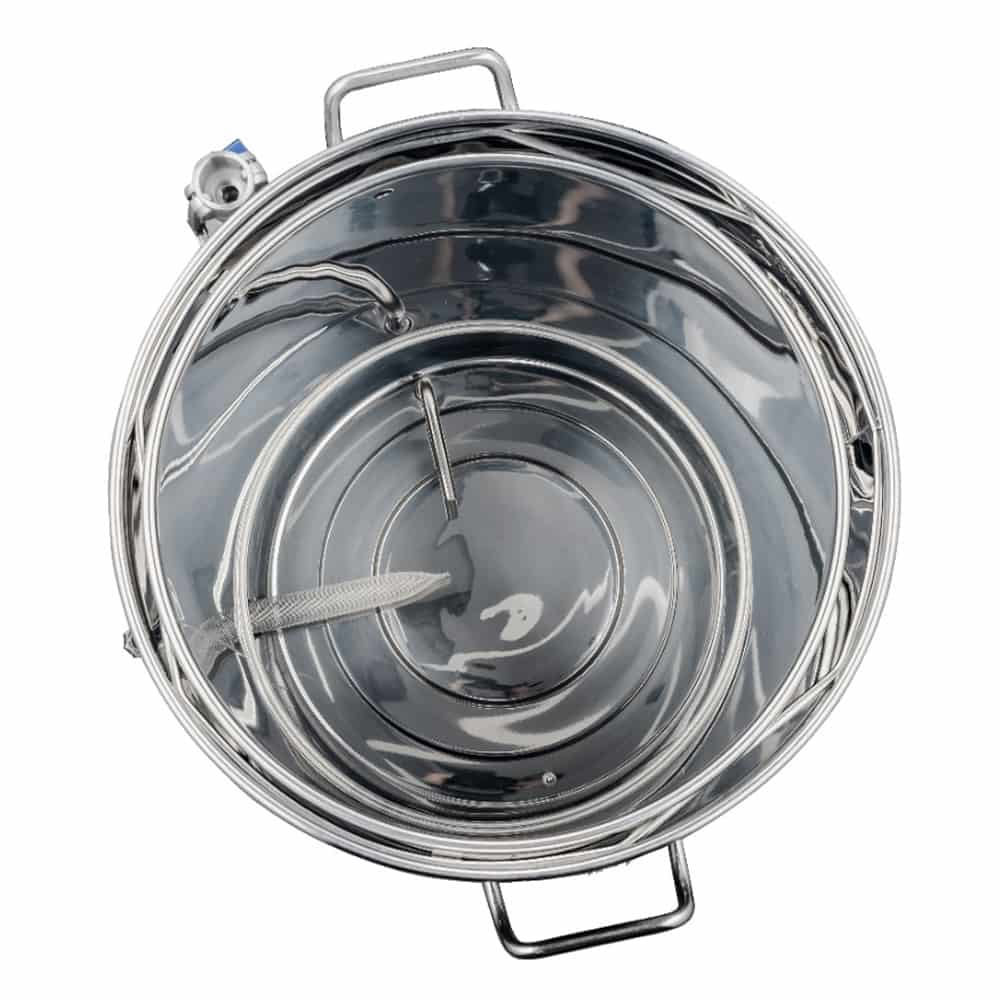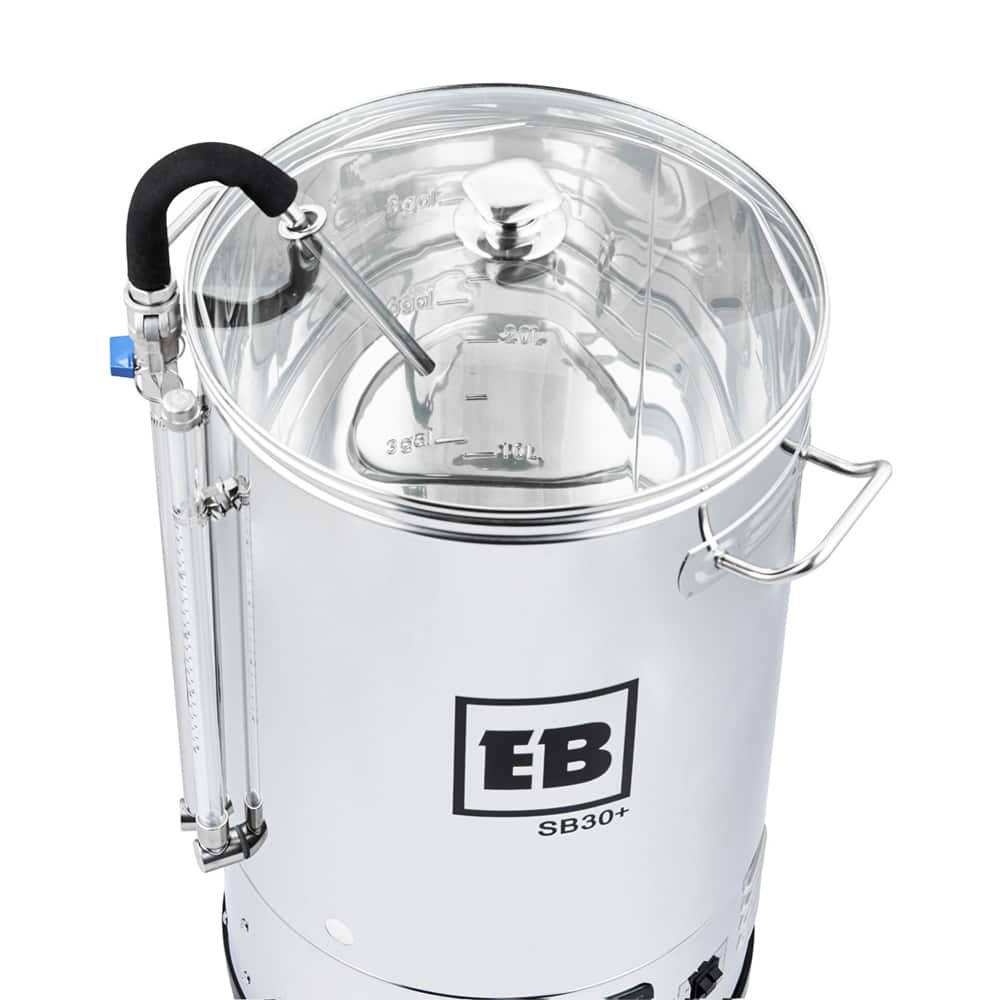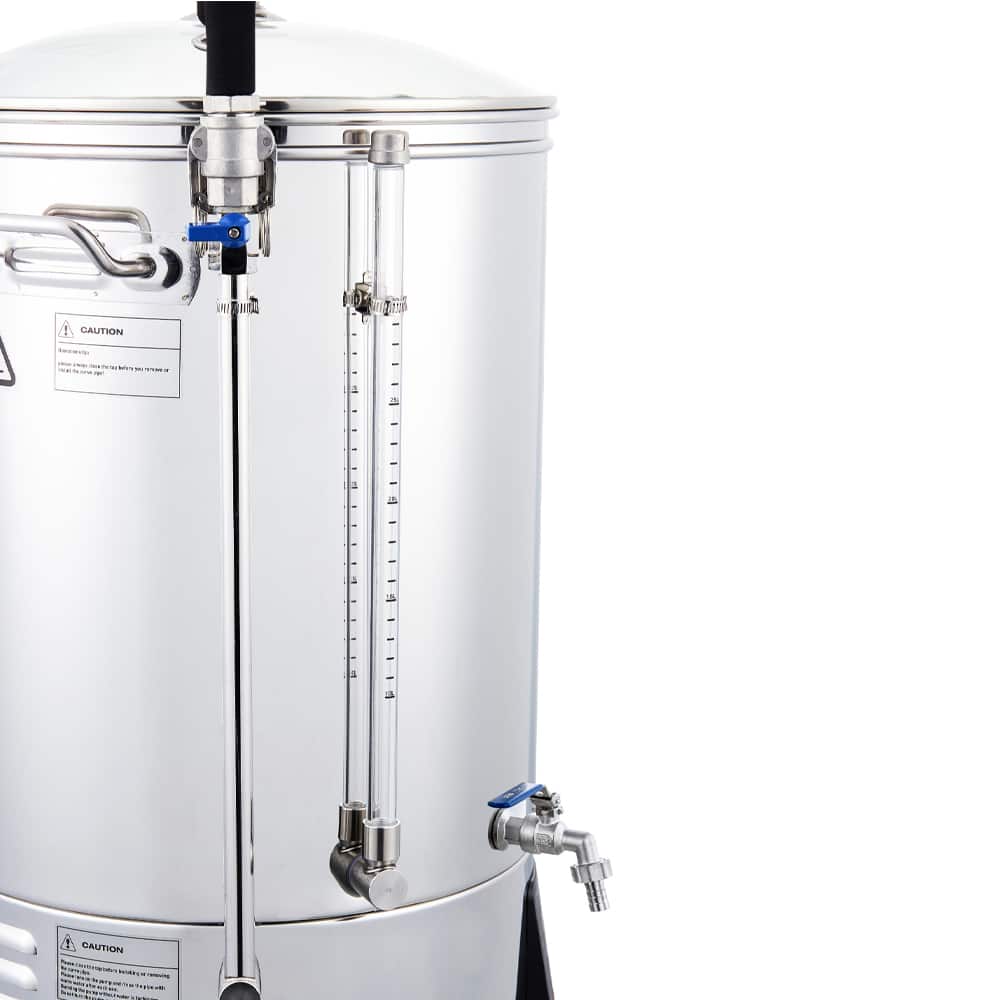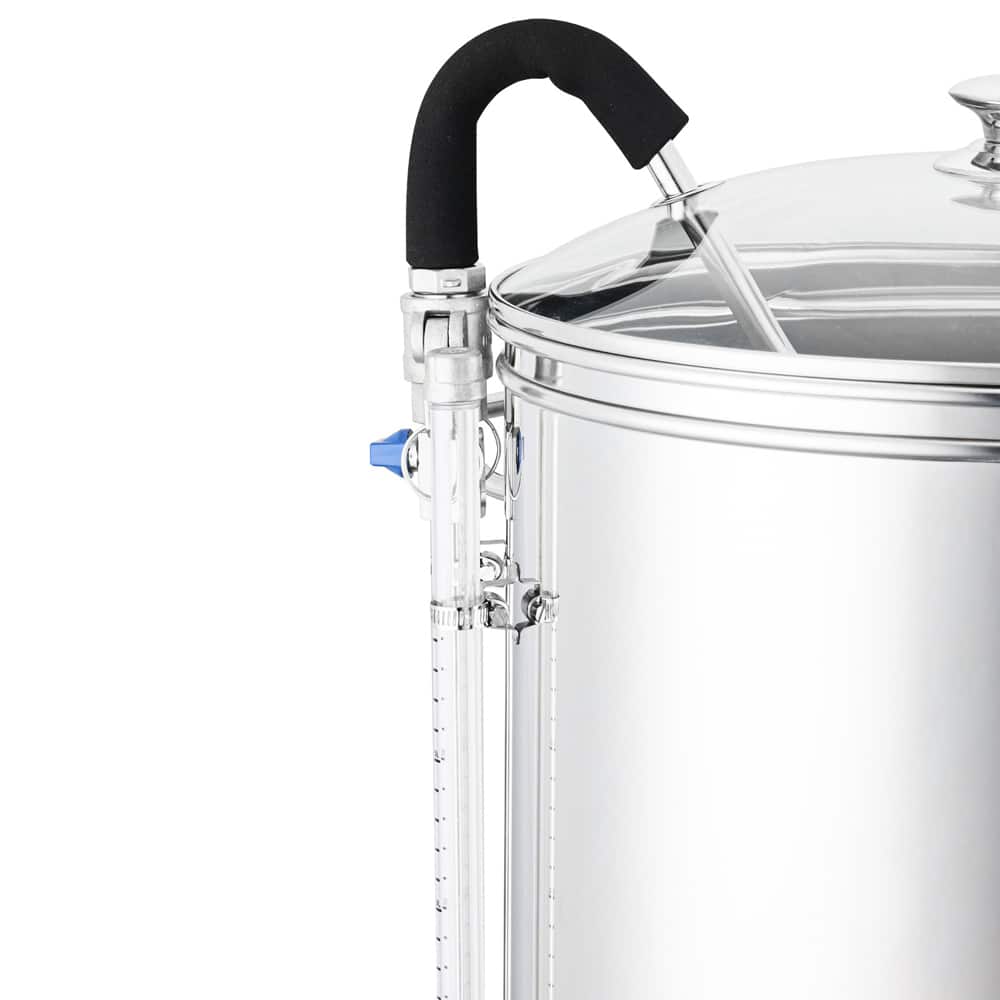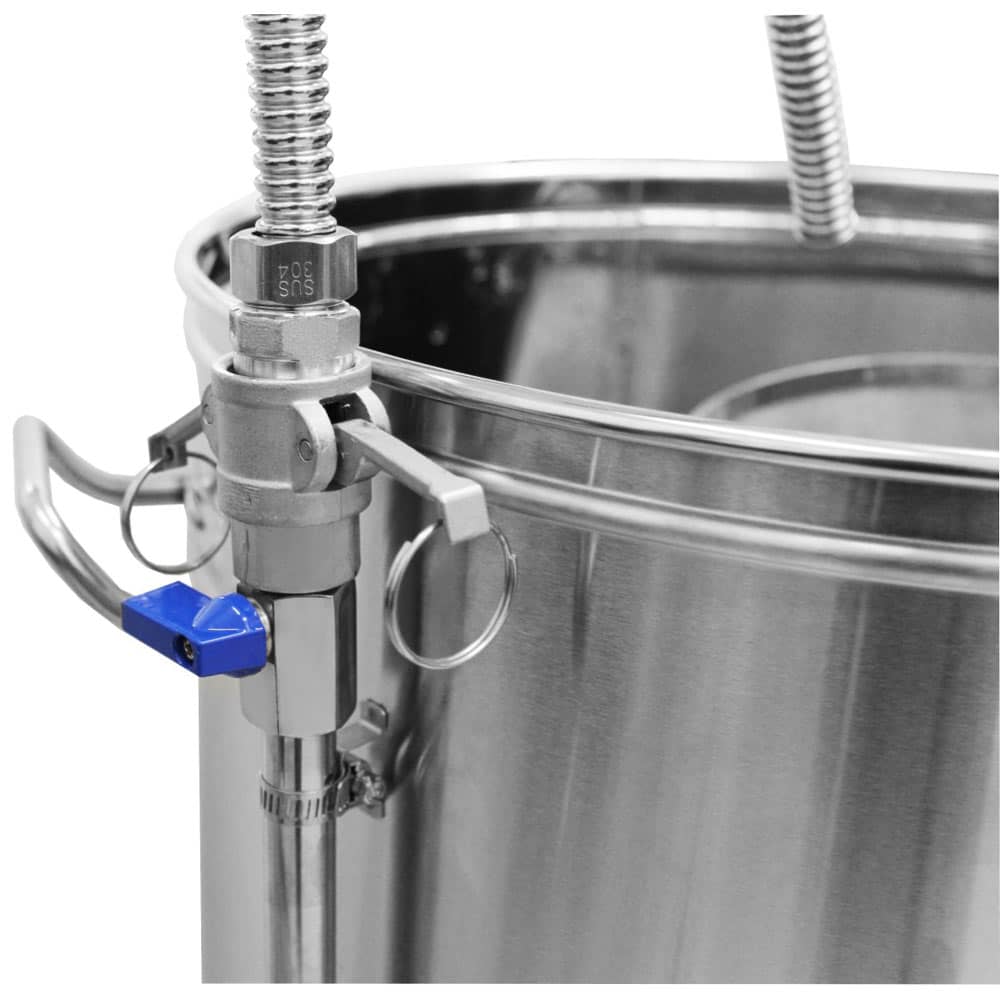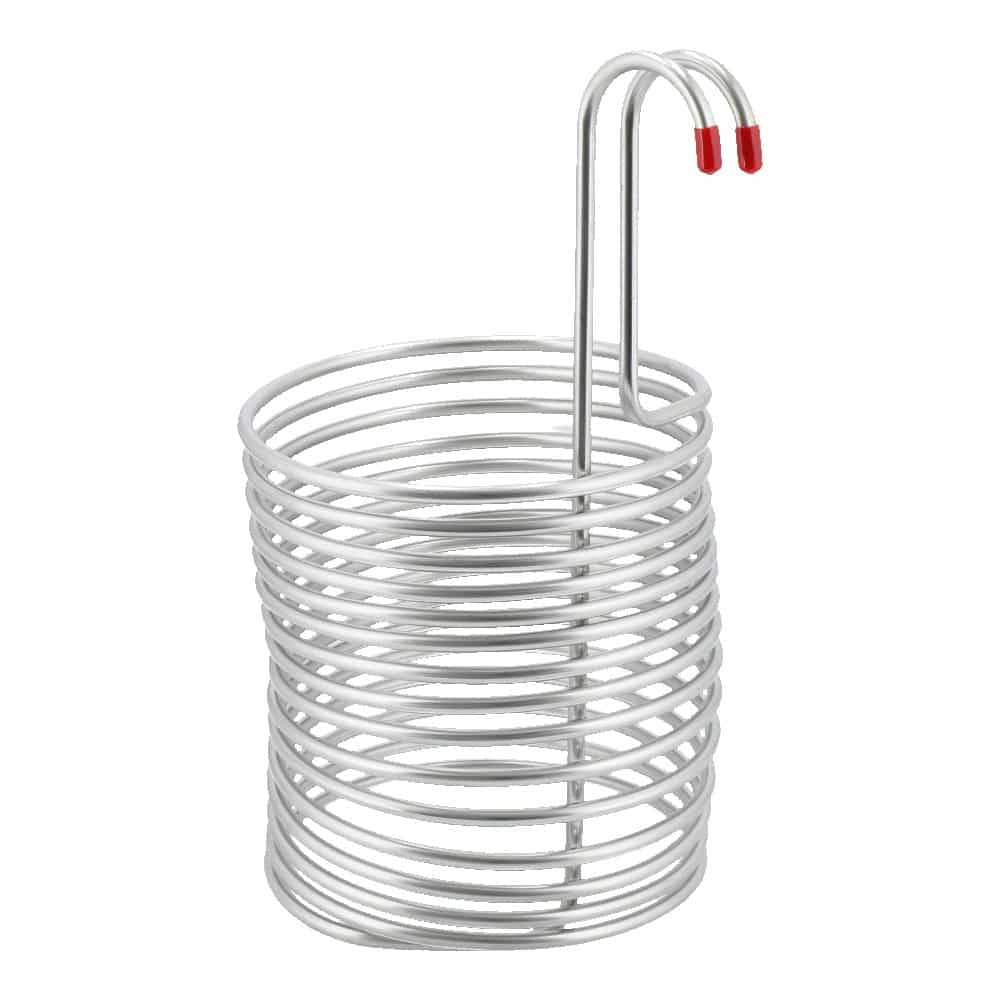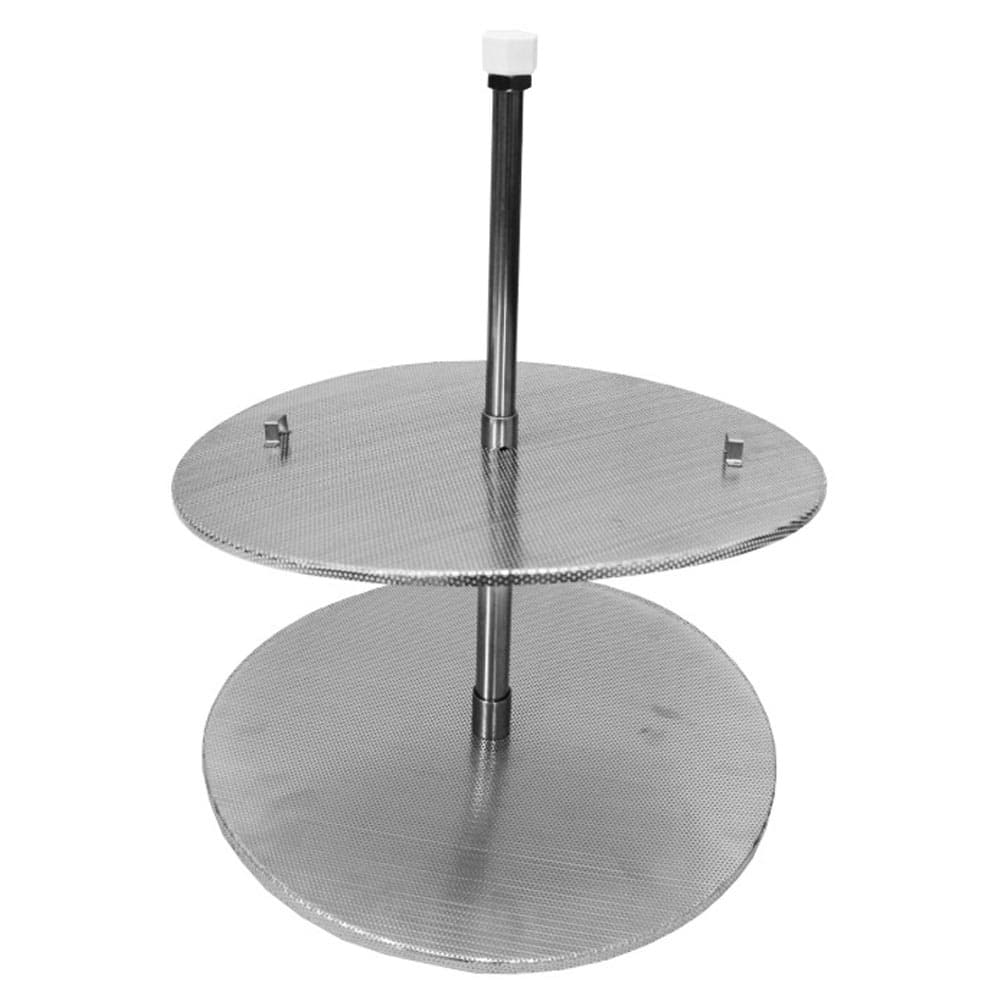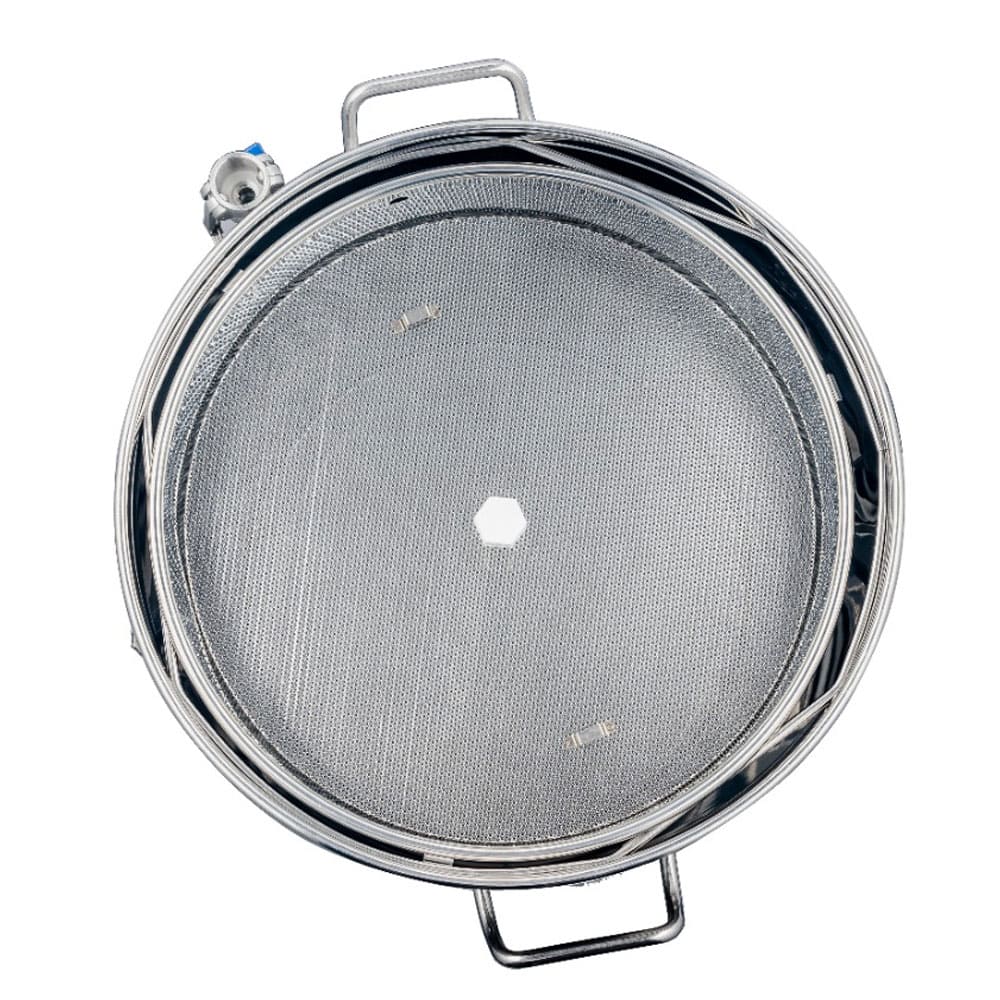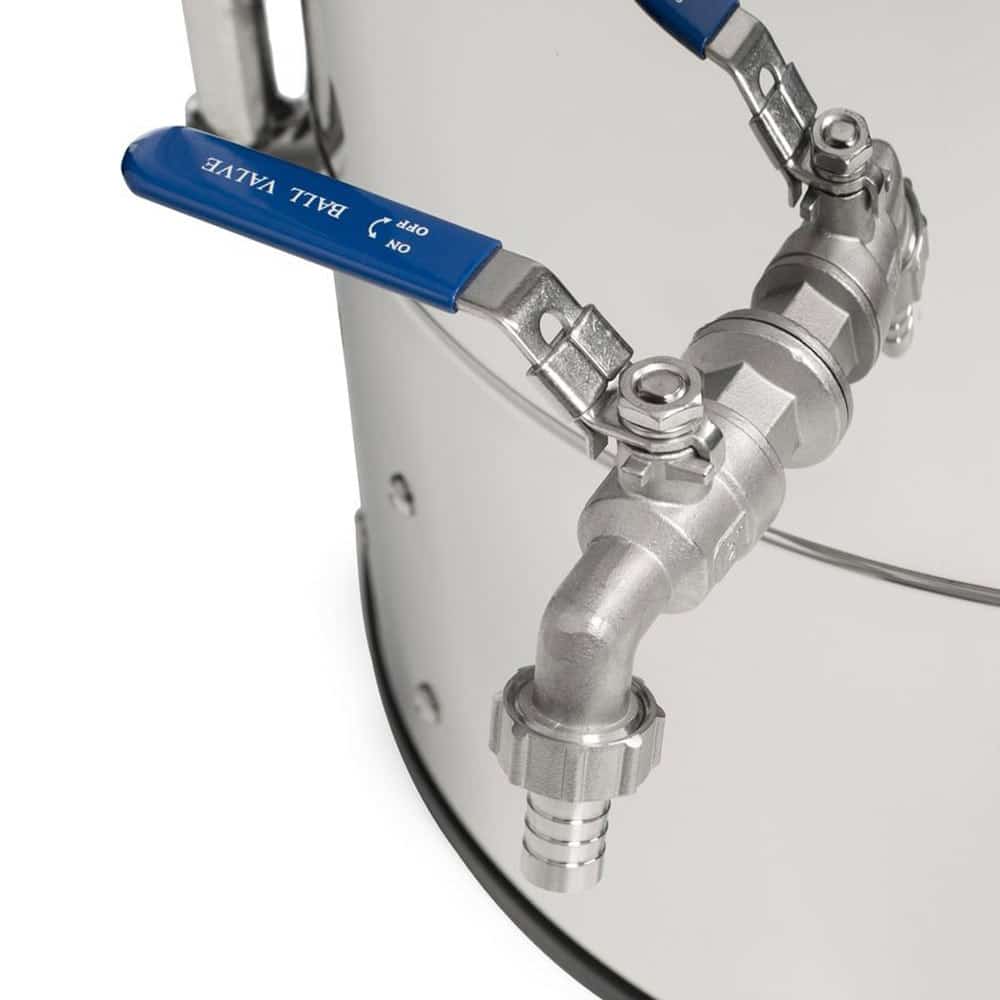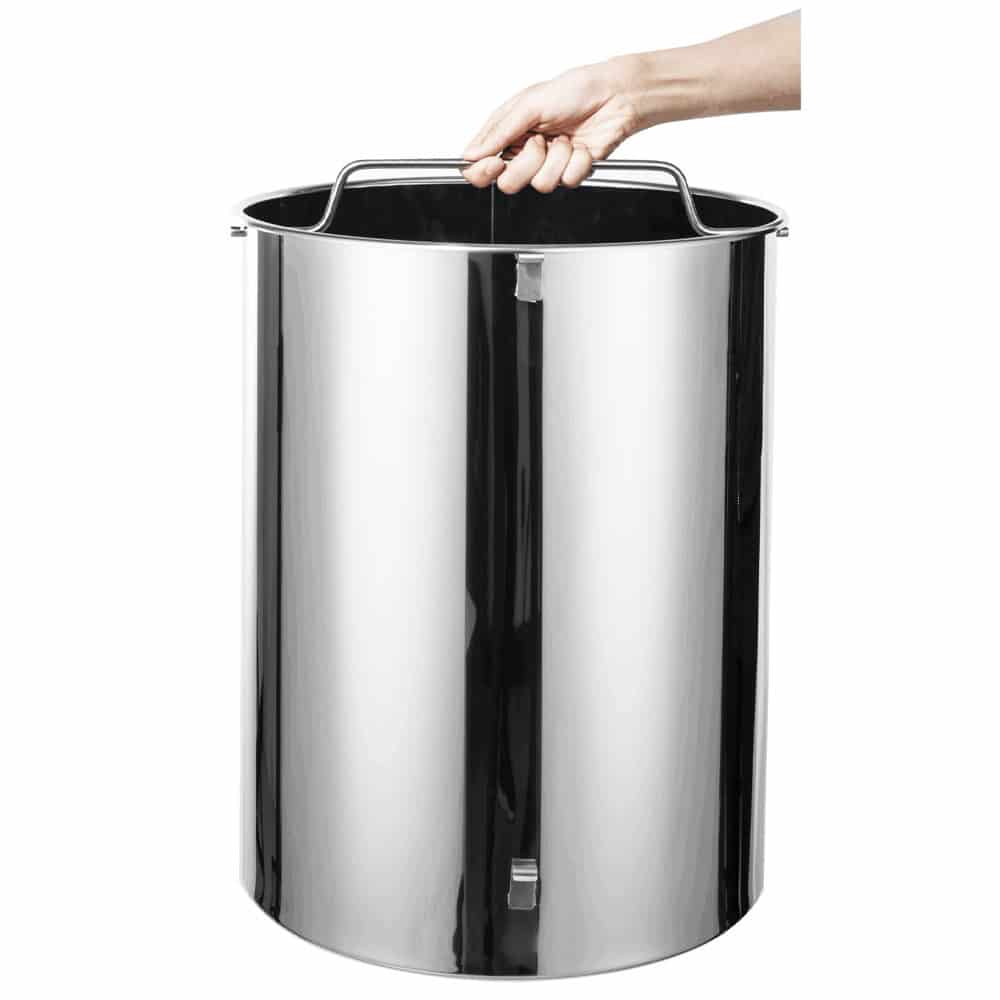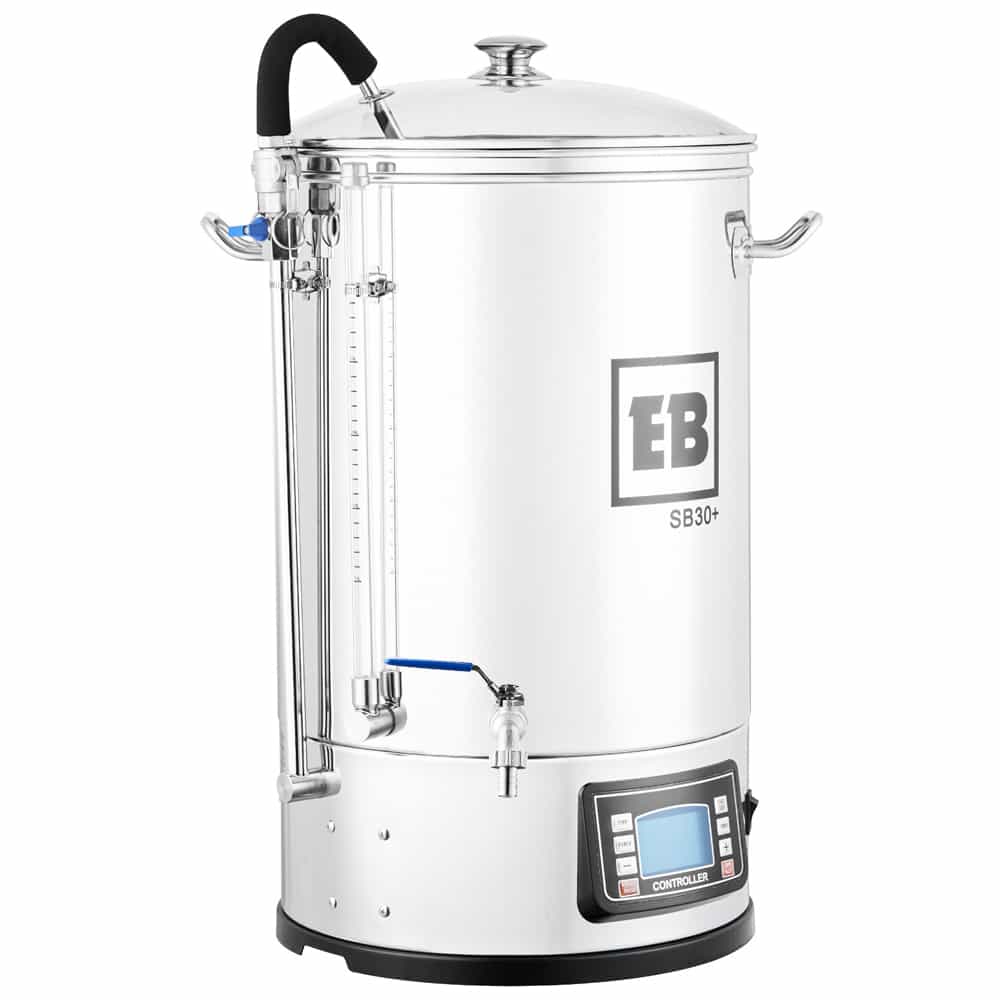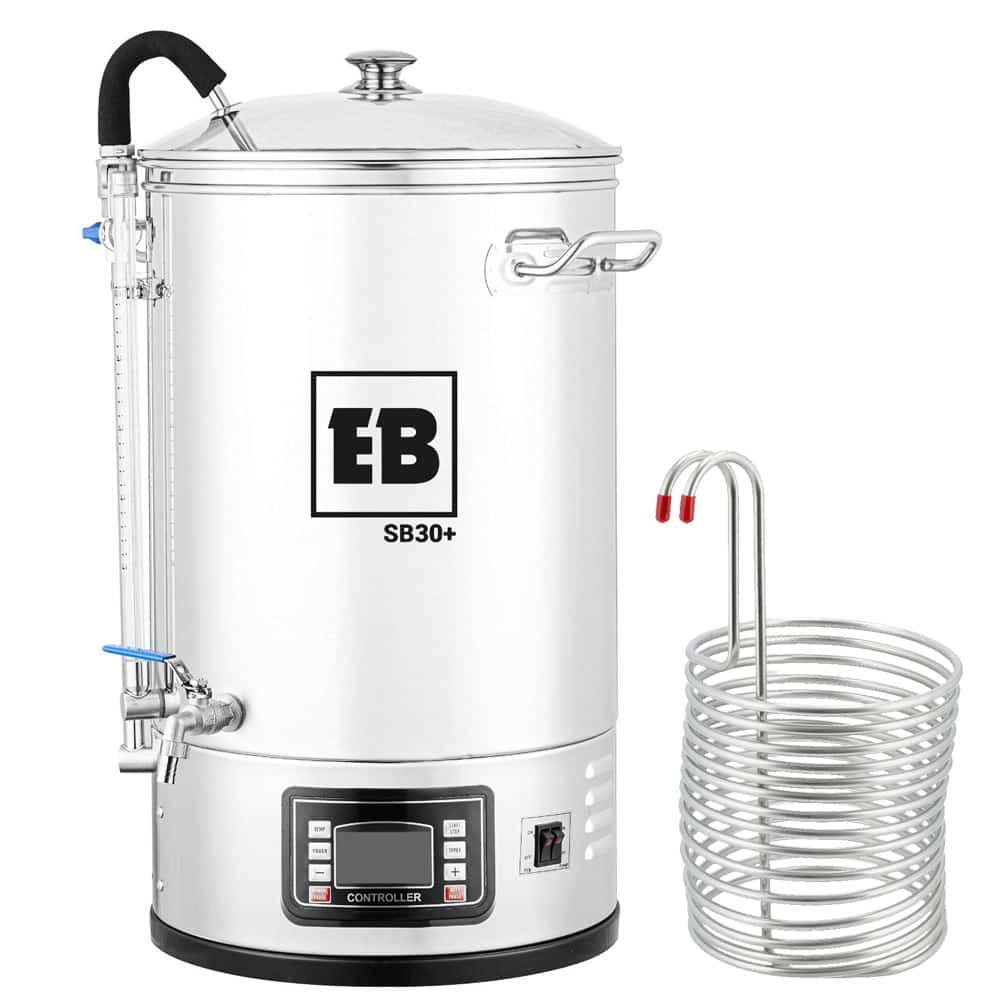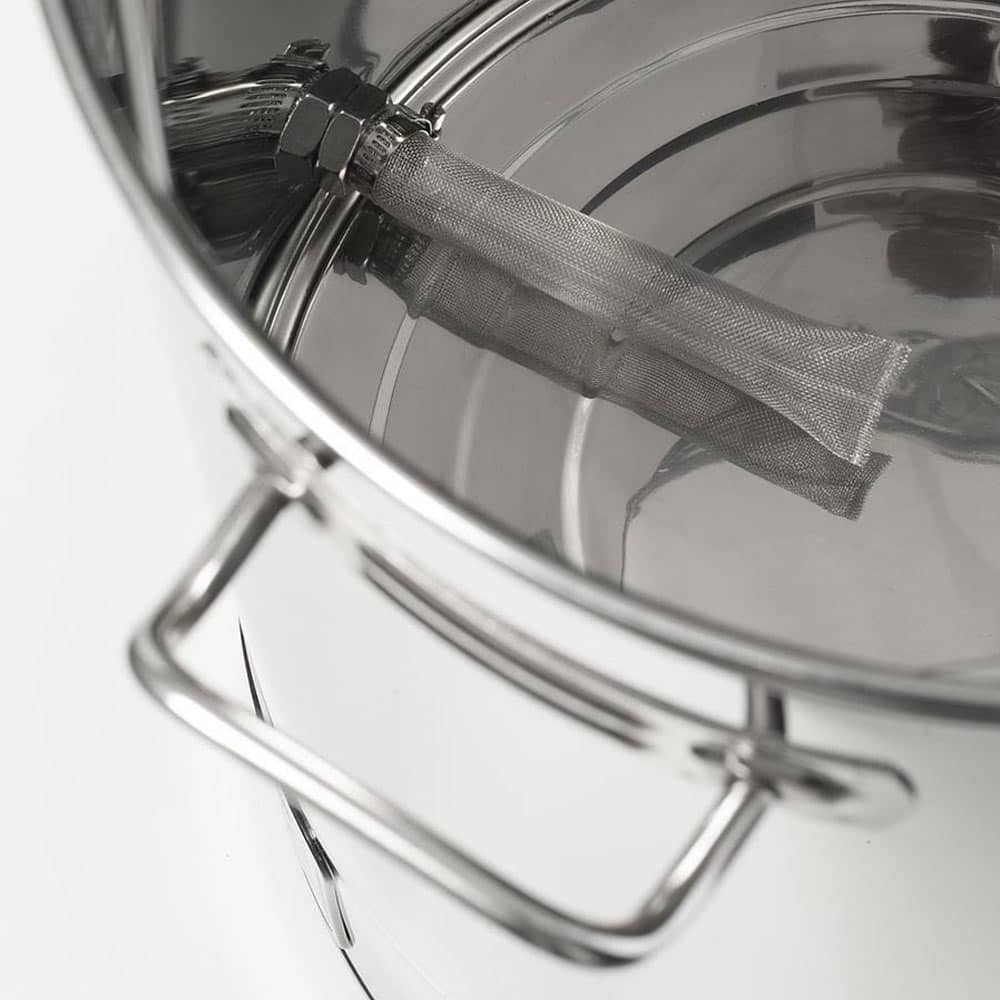 Available, delivery time 1-3 days
Available
Product information "Easybrew SB30P all-in-one brewing system + wort chiller"
New! Easybrew SB30p automatic brewing system.
Specifications:
Capacity from brewing kettle 30 liters (304 stainless steel / Inox).
Separately mounted sight glass (works also when pumping)
304 stainless steel malt pipe
Nine programmable (mash) steps
Reliable built-in magnetic pump
Adjustable alarm / reminder function
Stainless steel malt pipe, top and bottom filters
With circulating tube, tap and camlock couplings
Adjustable temperature (0.5 ºC steps)
Handy tempered glass lid to control the brewing process
Adjustable power 2500 watts
Dutch and English manual.
3 years warranty


The Arsegan Easybrew SB30p is an all-in-one brewing system and we include a high capacity stainless steel wort cooler.
To connect your wort cooler, we recommend using a 9 x 13 mm diameter PVC hose. By heating you can use a standard Gardena coupling..

Properties "Easybrew SB30P all-in-one brewing system + wort chiller"
| | |
| --- | --- |
| Kettel type: | Semi-automatic |
| Kettle volume: | 30 l |
---
De dag na dat ik hem binnen heb gekregen direct gebrouwen en dat ging allemaal goed. Echt een fijn systeem om mee te werken.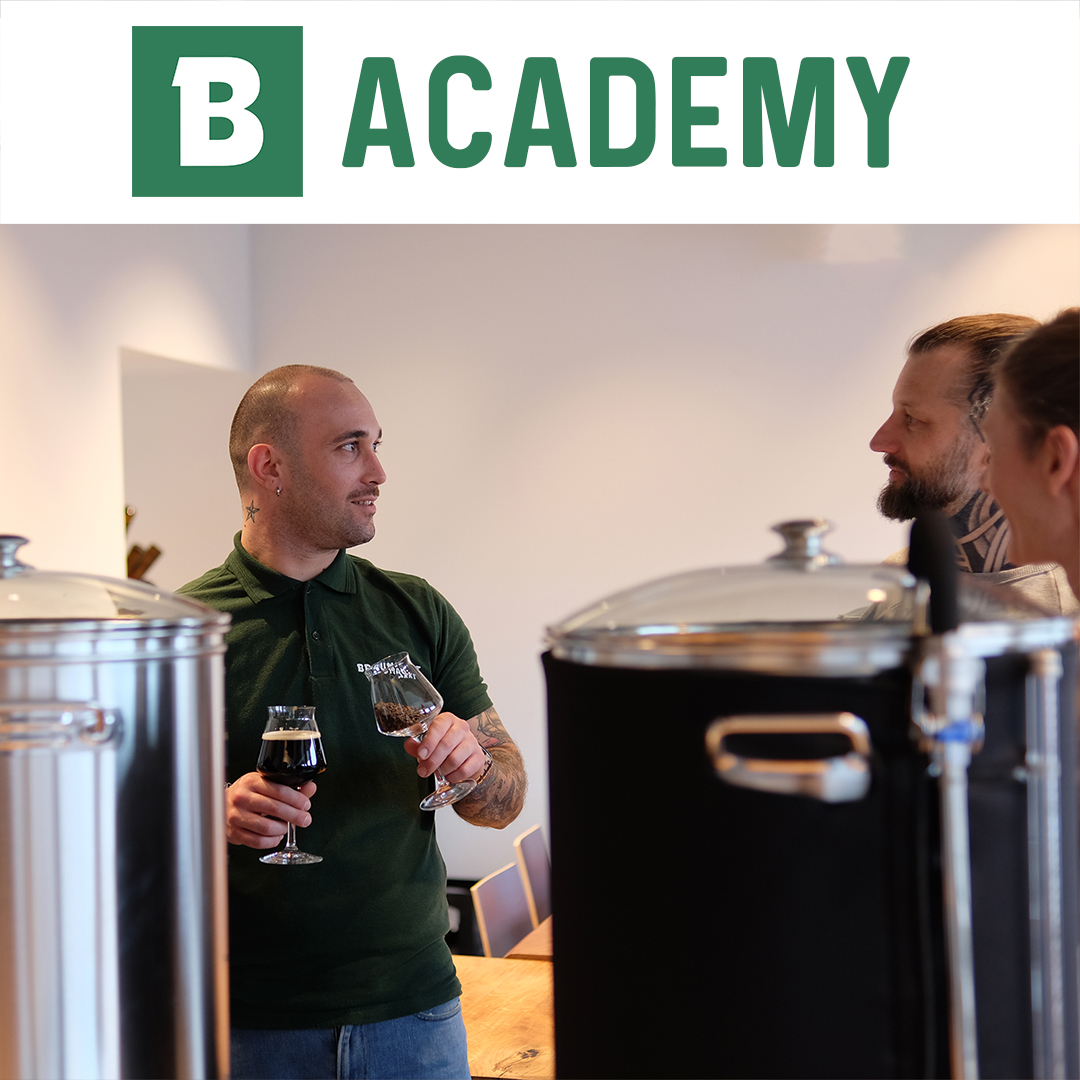 Braumarkt Brouw Experience
Brewing course held in Dutch languageLearn how to brew craft beer at home by our experienced brewer Sam de Bolle (Brewer of the highly recommended Brouwerij Bolschout) in a fantastic two-day brewing course. Learn everything about the brewing process, materials, brewing equipment, maintenance and cleaning. The course is ideal for both the beginner and the advanced brewer, because an automatic brew kettle (the EasyBrew-SB30p) is used. Beginners learn the basics and advanced learners deepen their knowledge. There will be coffee and beer during the course. The food and snacks will be provided by the fantastic Si Solo Italiano restaurant. The course takes place over two days 14 days apart. On the first day you will learn how to brew. On the second, the beer is bottled. Afterwards you take your own bottled beer home with you. After another two weeks of fermentation, you can then enjoy up to 45 bottles with friends. Book the beer and brewing experience now and have two educational and enjoyable days! Ideal as a team building or a private event. Day 1 Schedule (10:00 – 17:00)Coffee reception Materials ingredients First steps of brewing lunch Second steps of brewing Cleaning Filter out hops Fermentation After Work Beer Day 2 Schedule (13:00-16:00)Coffee reception How to clean bottles Skimming, addition of sugar and secondary fermentation After work beer
Available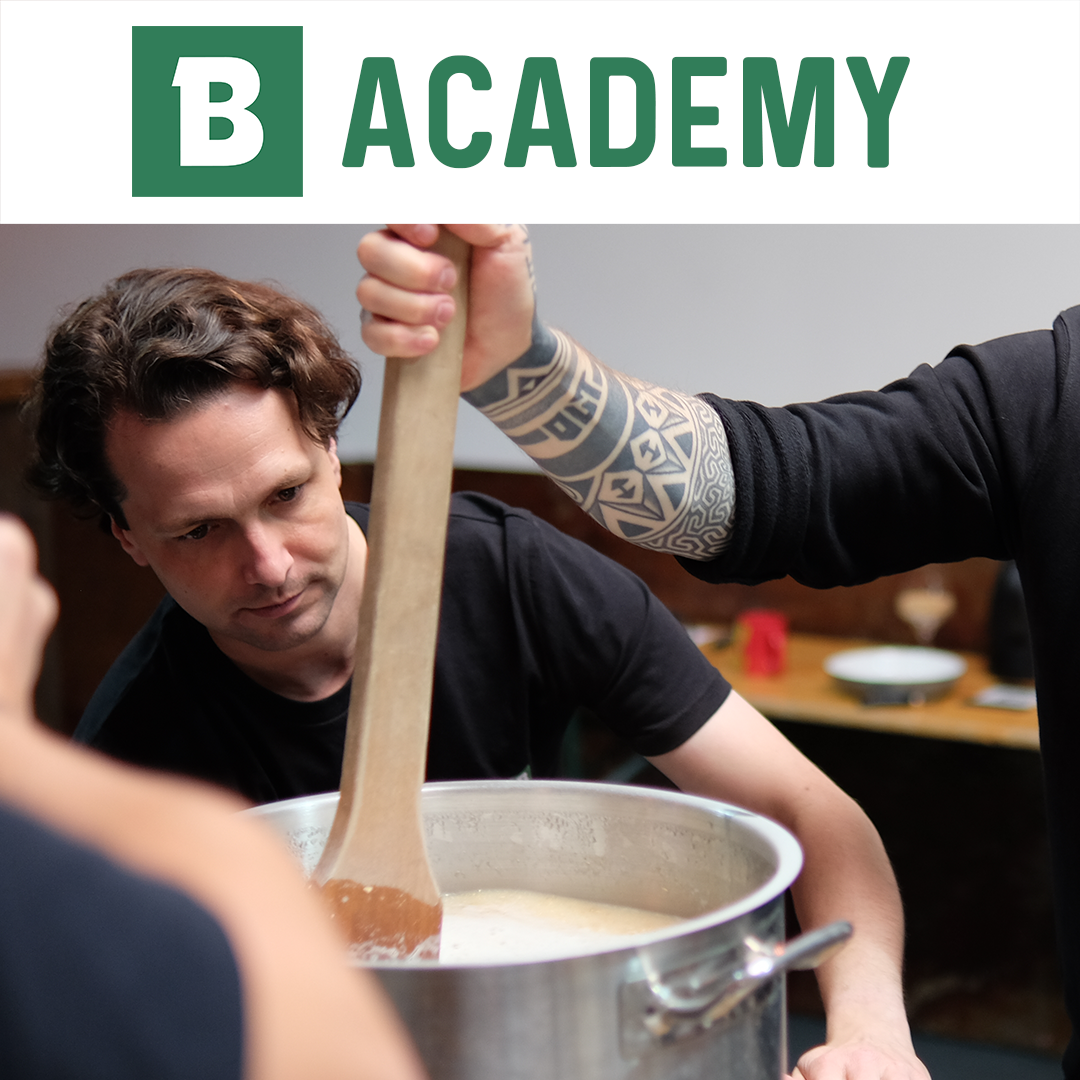 Brewing course: brewing beer for beginners
- Course in German language - Brew your first own beer and learn a lot about the history of beer brewing Dive into the world of beer and experience a versatile day from brewing to tasting great beers Learn how the brewing process works while making 5 liters of wort with the original Braumarkt starter kits Stir your first own mash and learn how much craft is really involved in the brewing profession Learn a lot of background knowledge about beer history and beer production Take a journey through the beer world with our brewing experts and taste at least 6 beers during the course Gain new knowledge about what makes a good beer, what different beer styles there are and what raw materials are needed for them Earn a homebrewing certificate for your living room wallBook the beer and brewing experience now and have an educational and social day! Ideal as a corporate event, team building and private event 99,00 EUR / p.p. (You can take the wort home after the course)Also possible with an accompanying Beer-food-combination for 129,00 EUR / p.p. with 15-20 participants.Please contact us to discuss your course individually!
not Available