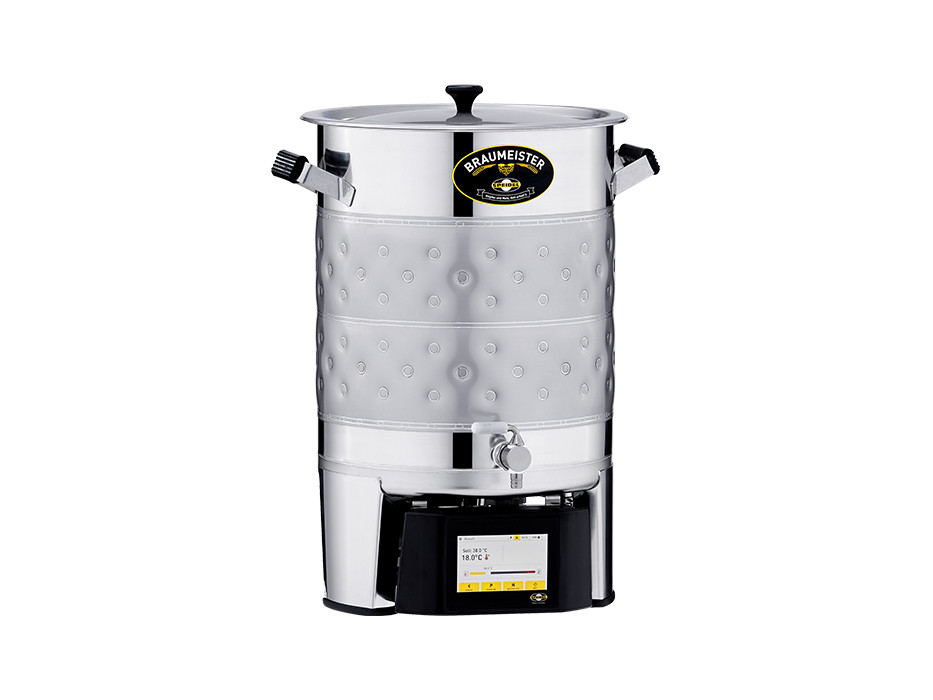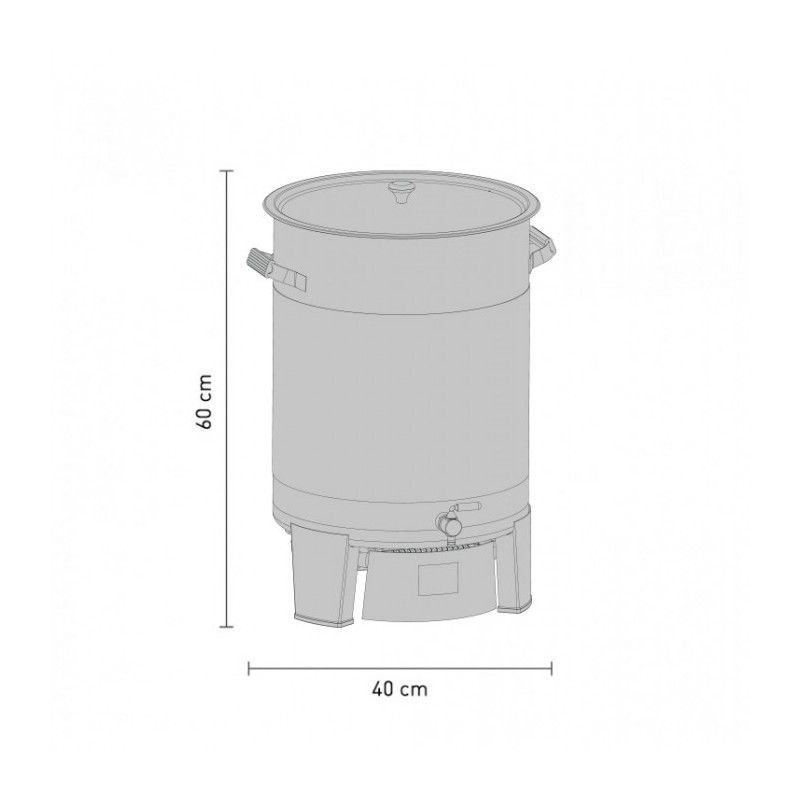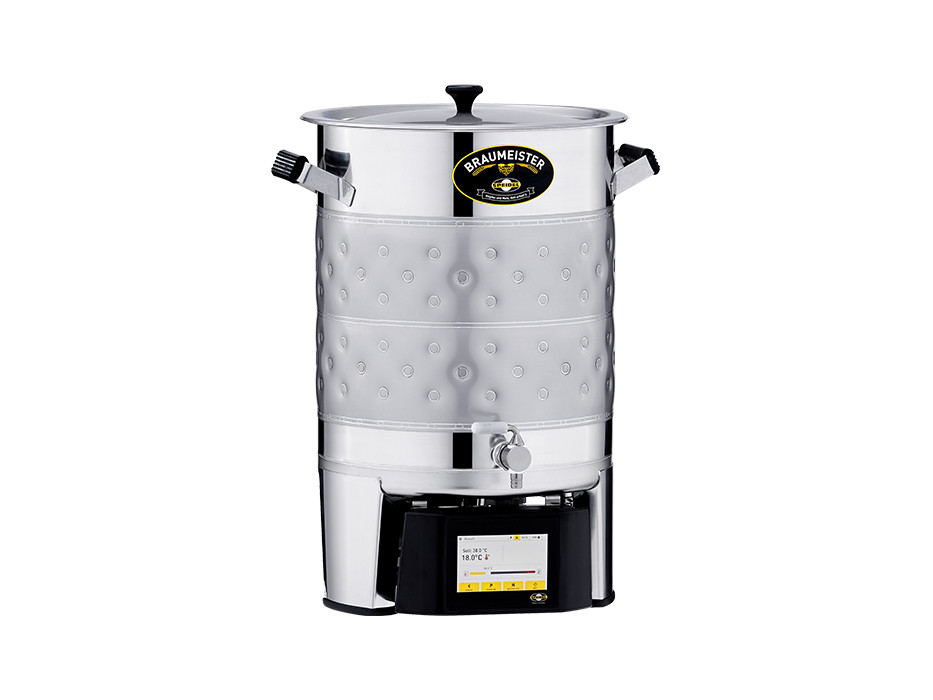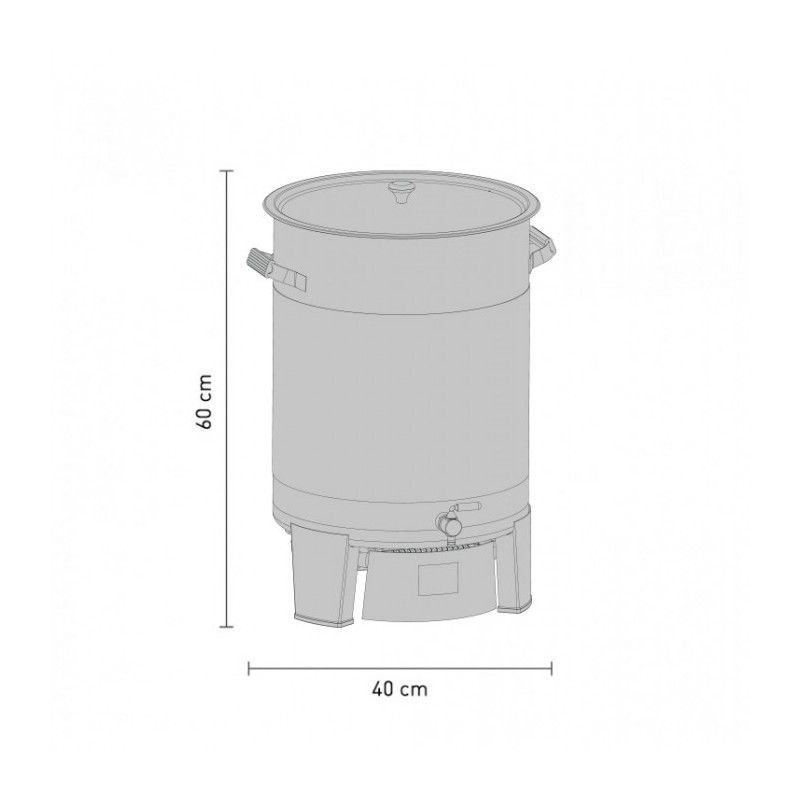 Available, delivery time: 1-3 days
Few Available
Product information "Speidel Braumeister 20L PLUS"
Now even newer: like the original, but better. That's the #Braumeister PLUS with new brewing control unit and with the known welded-on double jacket for cooling.
The new automatic control system brews with your own individual recipes and guides you through the brewing process. Recipes and software updates can be synced automaticly with the integrated wifi. The time and temperature are precisely maintained through all brewing phases (temp sensor in the center rod in the middle of the malt). In contrast to the cumbersome equipment of some other hobby brewers, the Braumeister does not need to be stirred all the time. Thanks to the patented malt pipe technology, the wort is circulated gently and conveniently. Nothing can burn on and nothing needs to be racked during the brewing phases. This way brewing more complex beers is easier than ever before. The #Braumeister PLUS is available with a capacity of 20 or 50 litres. For emptying the waste water there is an additional outlet tap mounted to the tank bottom, which makes cleaning remarkably easy.
features
New control system with touch screen
integrated brewing guide
Wifi for software updates and sync of recipes
Made of stainless steel
Cooling jacket for easy and hygienic cooling with water
Quantity: 20 l of finished beer (normal beer) = approx. 23 l of wort
Max. malt quantity 6 kg
Additional outlet valve in the bottom
Whether you prefer wheat beer, Maerzen or Altbier: all kinds of beers can be brewed with the Braumeister. You will certainly taste the difference in quality between your own beer and indistinguishable, mass-produced beers. But be careful: Anyone who has ever got the taste, will care no more for commercial brews that all taste the same. After this you won't want to do without natural brewing without pasteurizing, good ingredients and leaving out chemical additives.
Properties "Speidel Braumeister 20L PLUS"
| | |
| --- | --- |
| Kettel type: | Semi-automatic |
| Kettle volume: | 20 l |