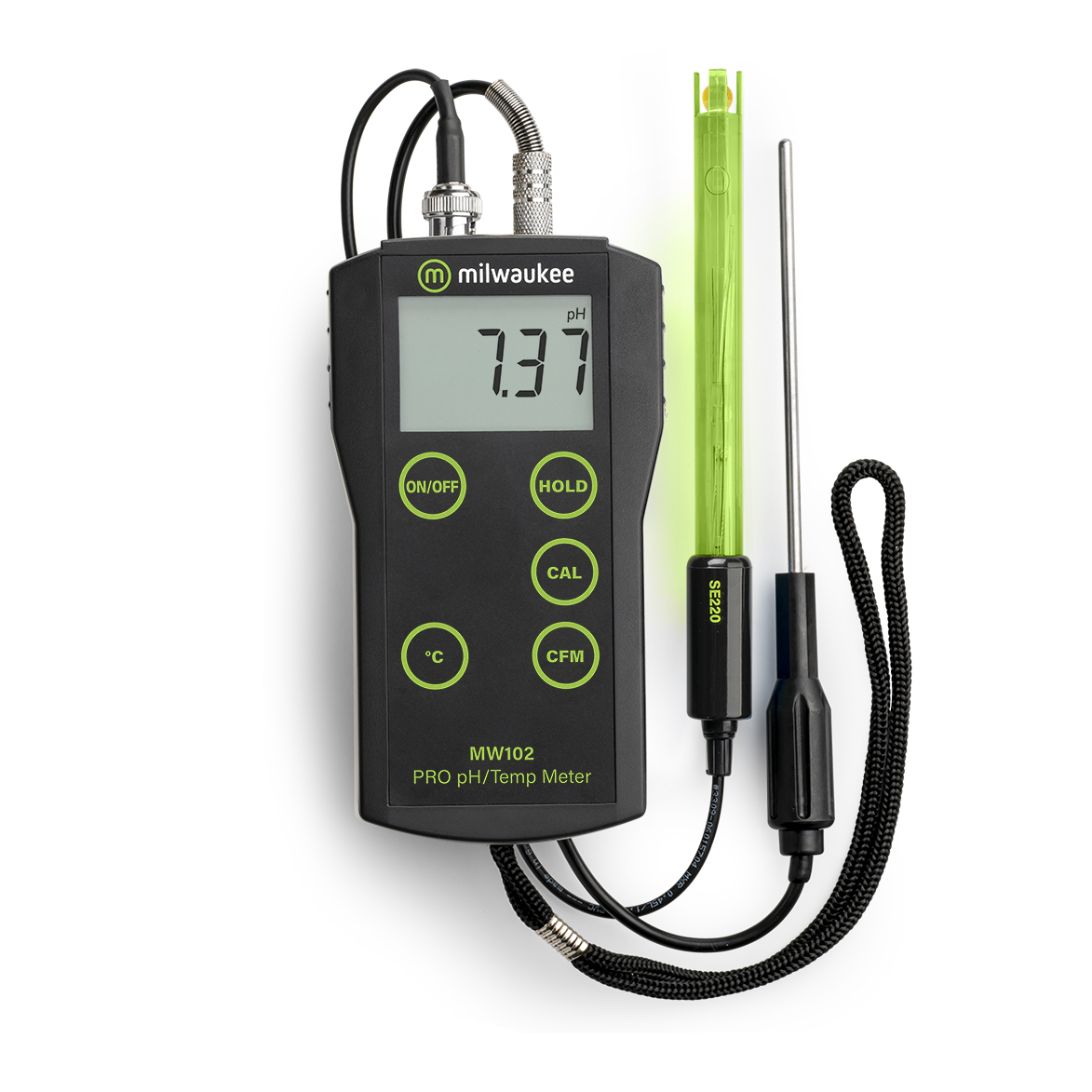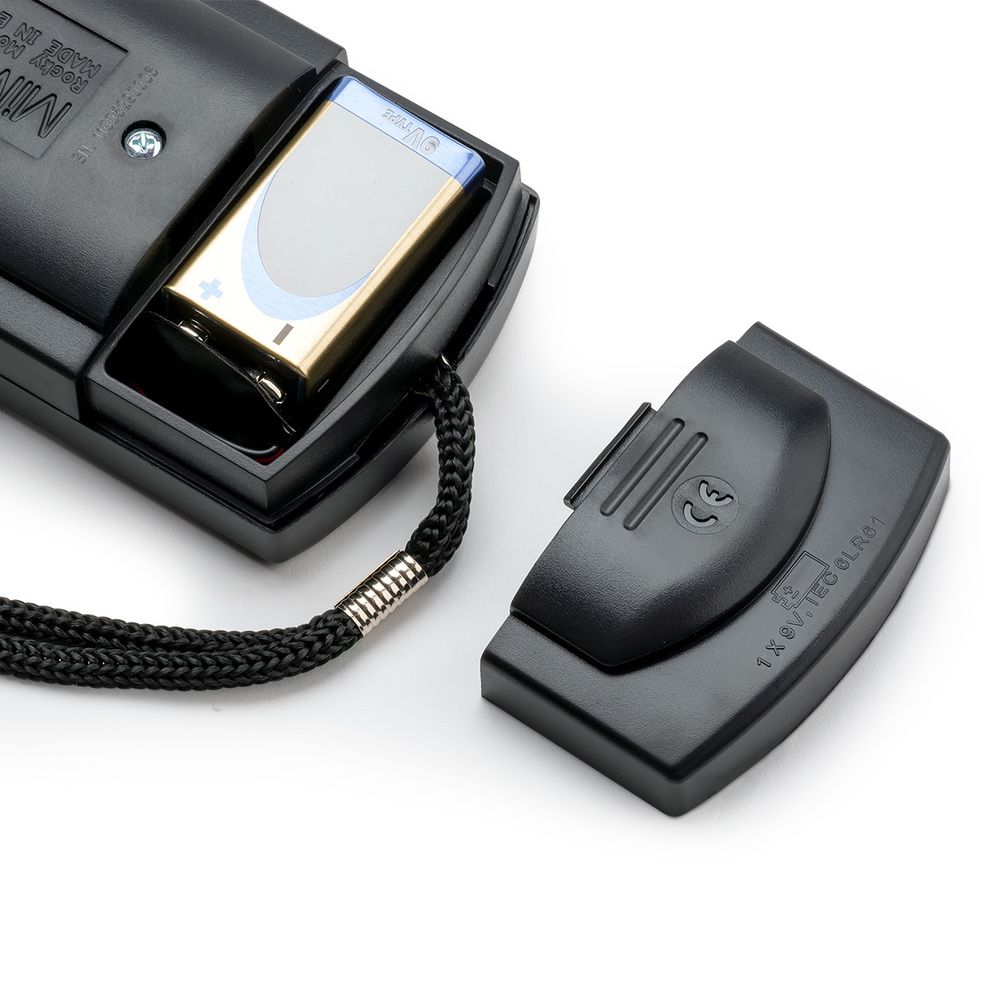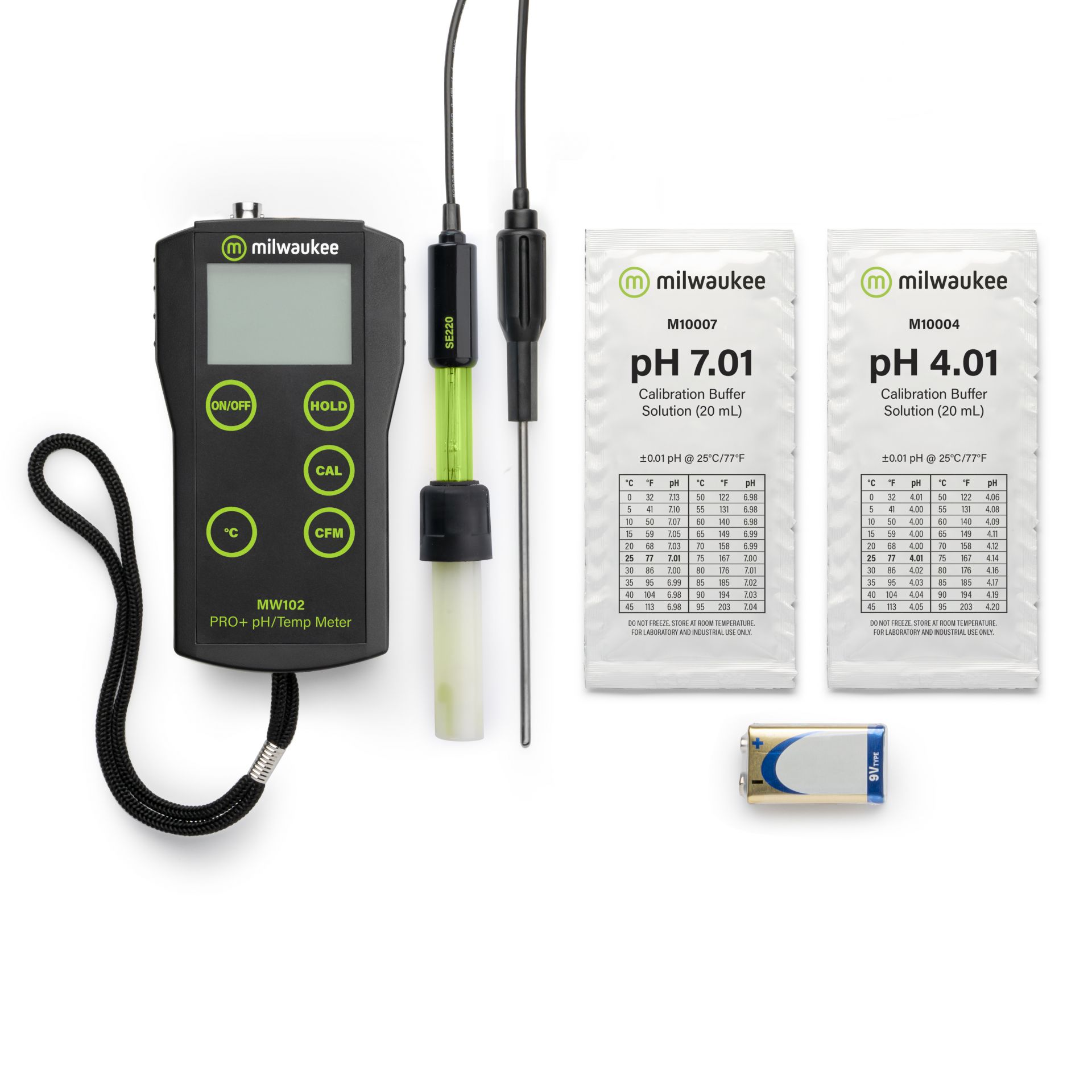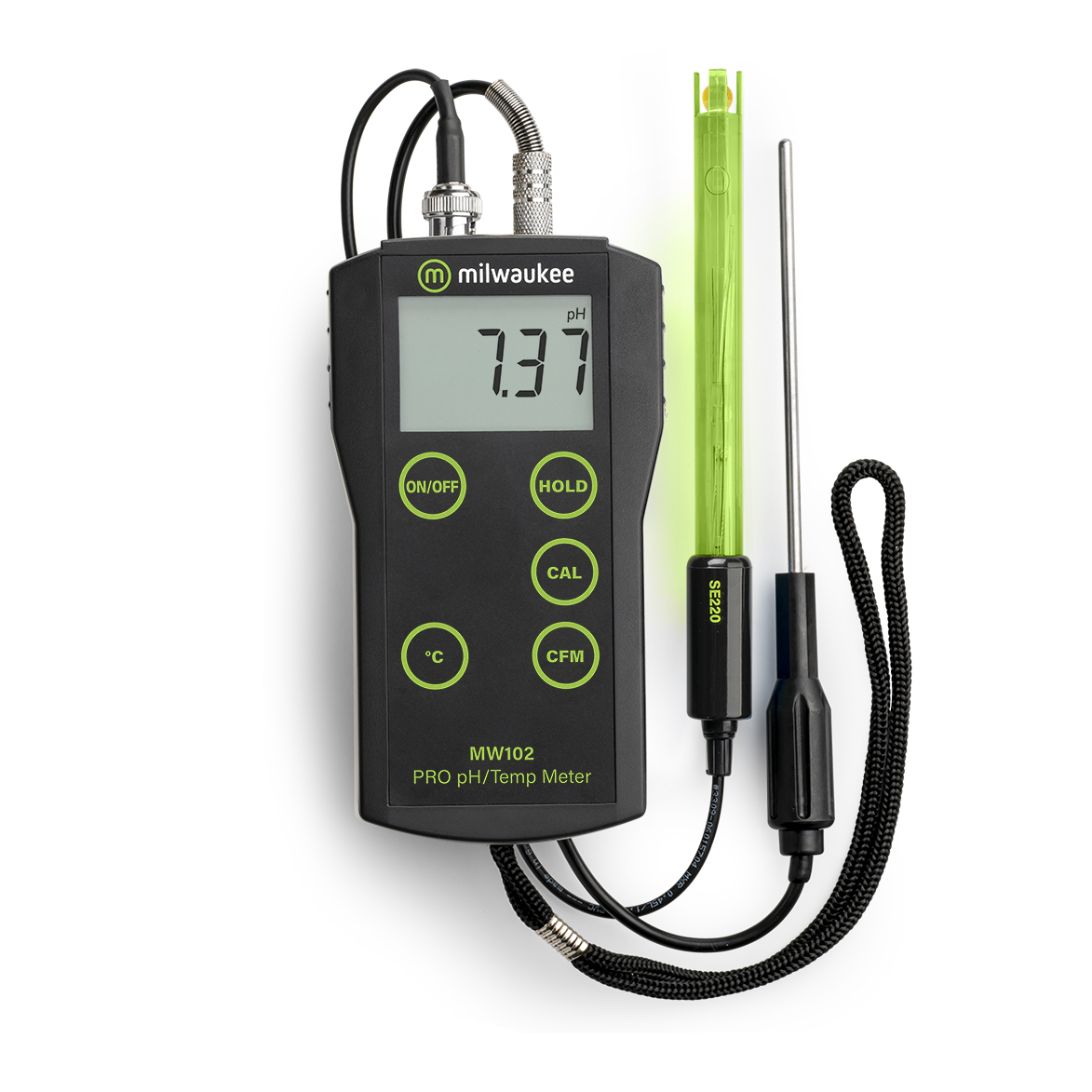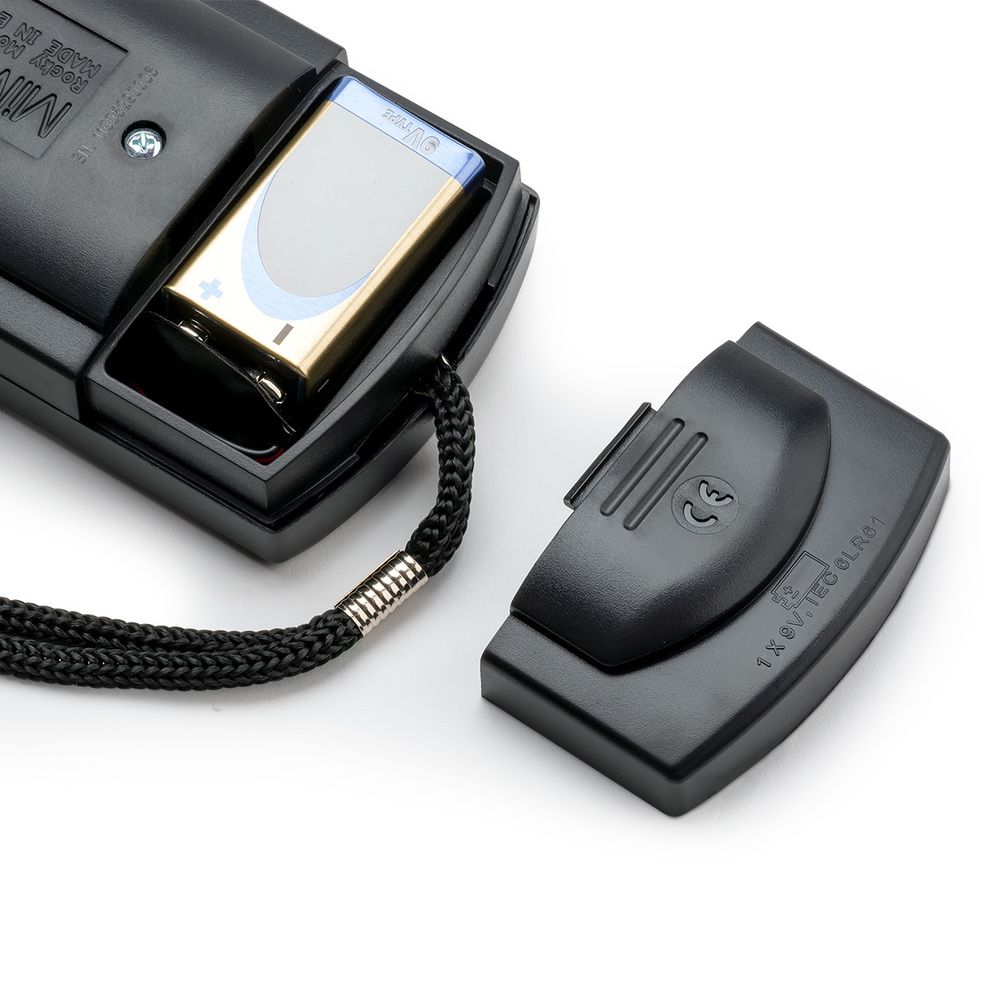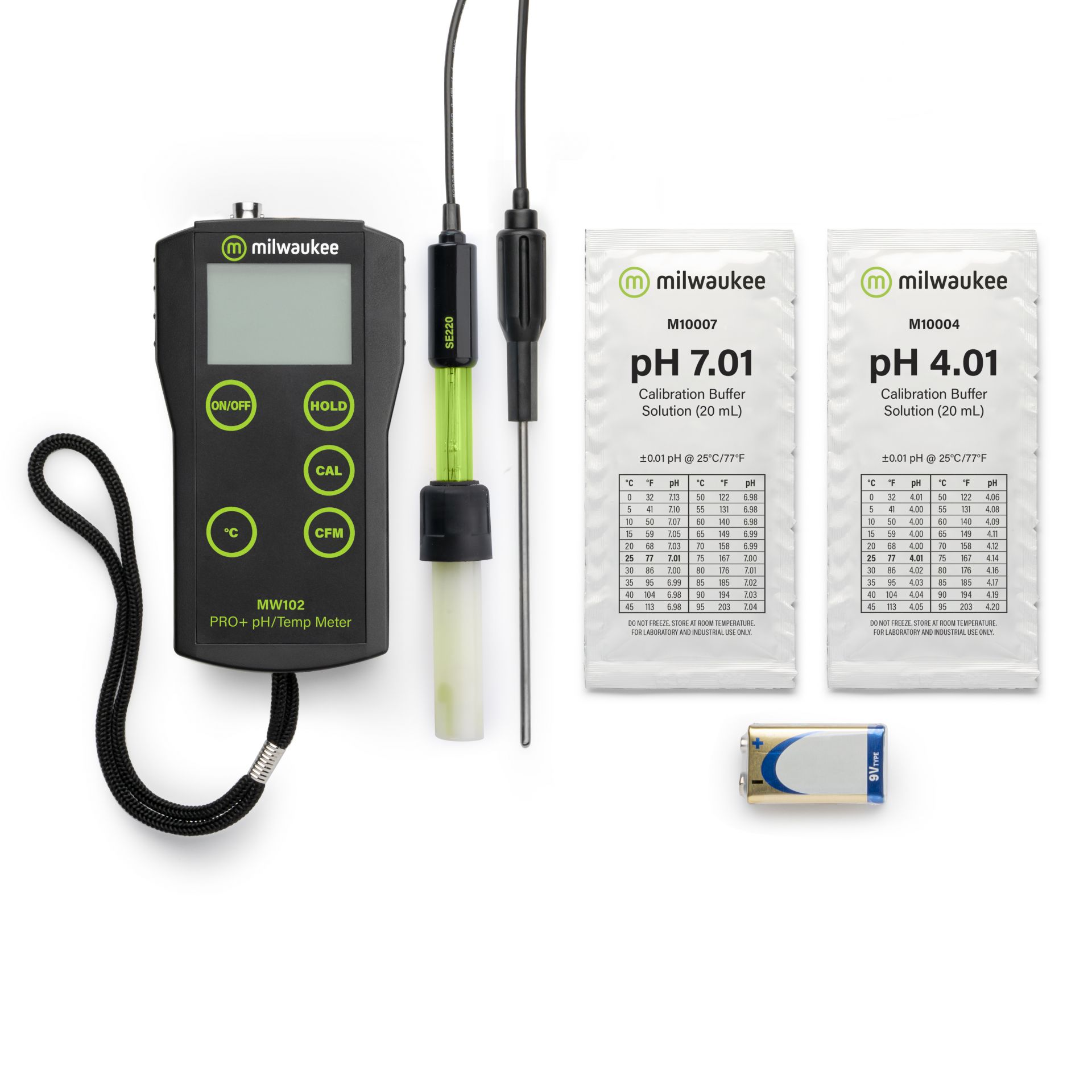 Manufacturer:
Milwaukee Electronics
Product information "Milwaukee Smart Portable pH/°C Meter with ATC MW102"
The Milwaukee MW102 lightweight and portable pH and temperature meter is reliable, fast, simple to use and is built to take knocks. It is accurate to ± 0.02 pH, and comes with automatic temperature compensation. Ideal for use by brewers, wine makers, growers and other users all over the world with challenging pH measurement needs.
Fast easy to read results with large digital LCD readout
Extreme accuracy to ±0.02 pH and extended range (-2.00 pH to 16.00 pH)
Comes with both a pH probe and temperature probe allowing the meter to automatically adjust the pH reading for the effect of temperature
Two point calibration
3 feet probe cables for extra flexibility when testing
Auto shut off and low power demand with approx. 300 hours of continuous use (battery included)