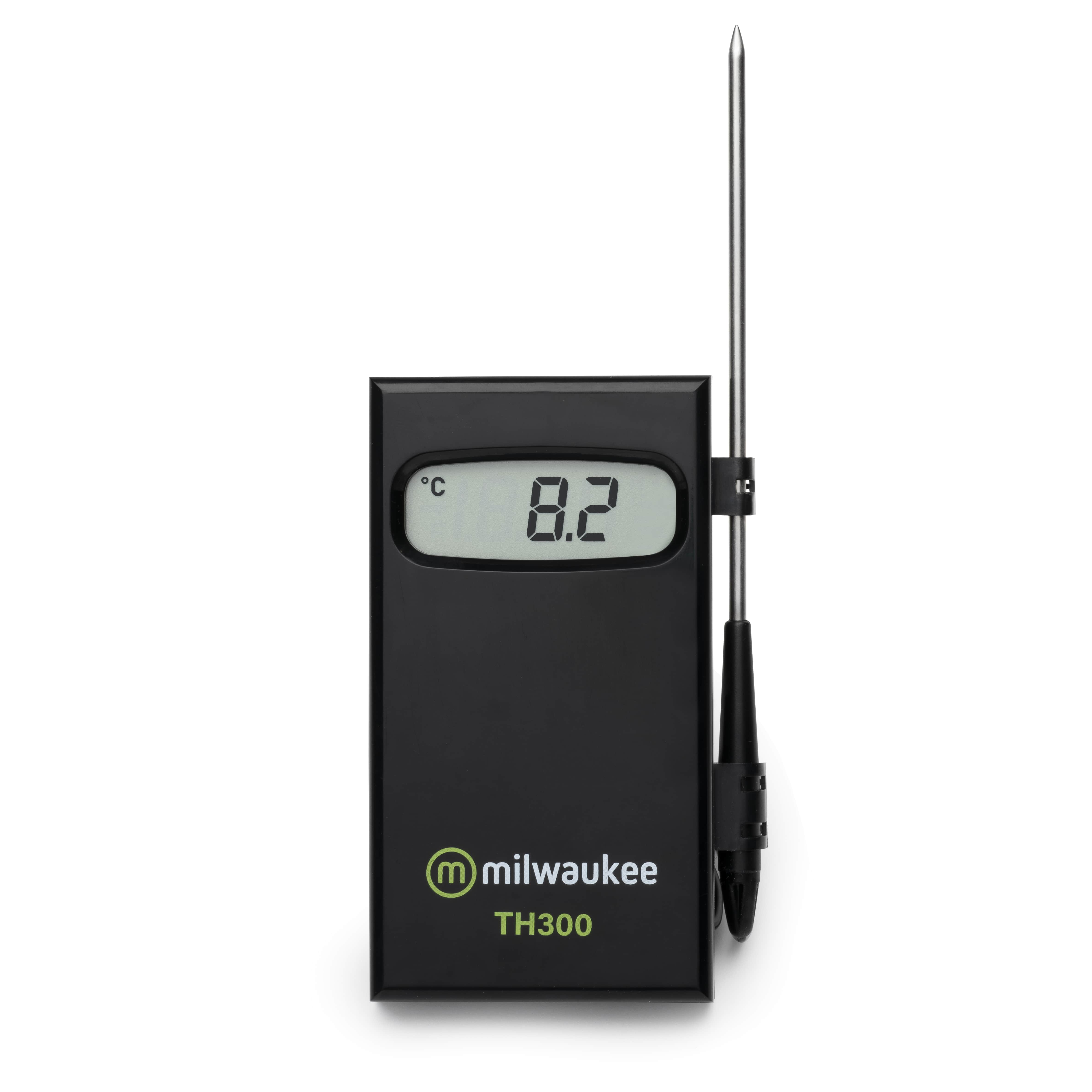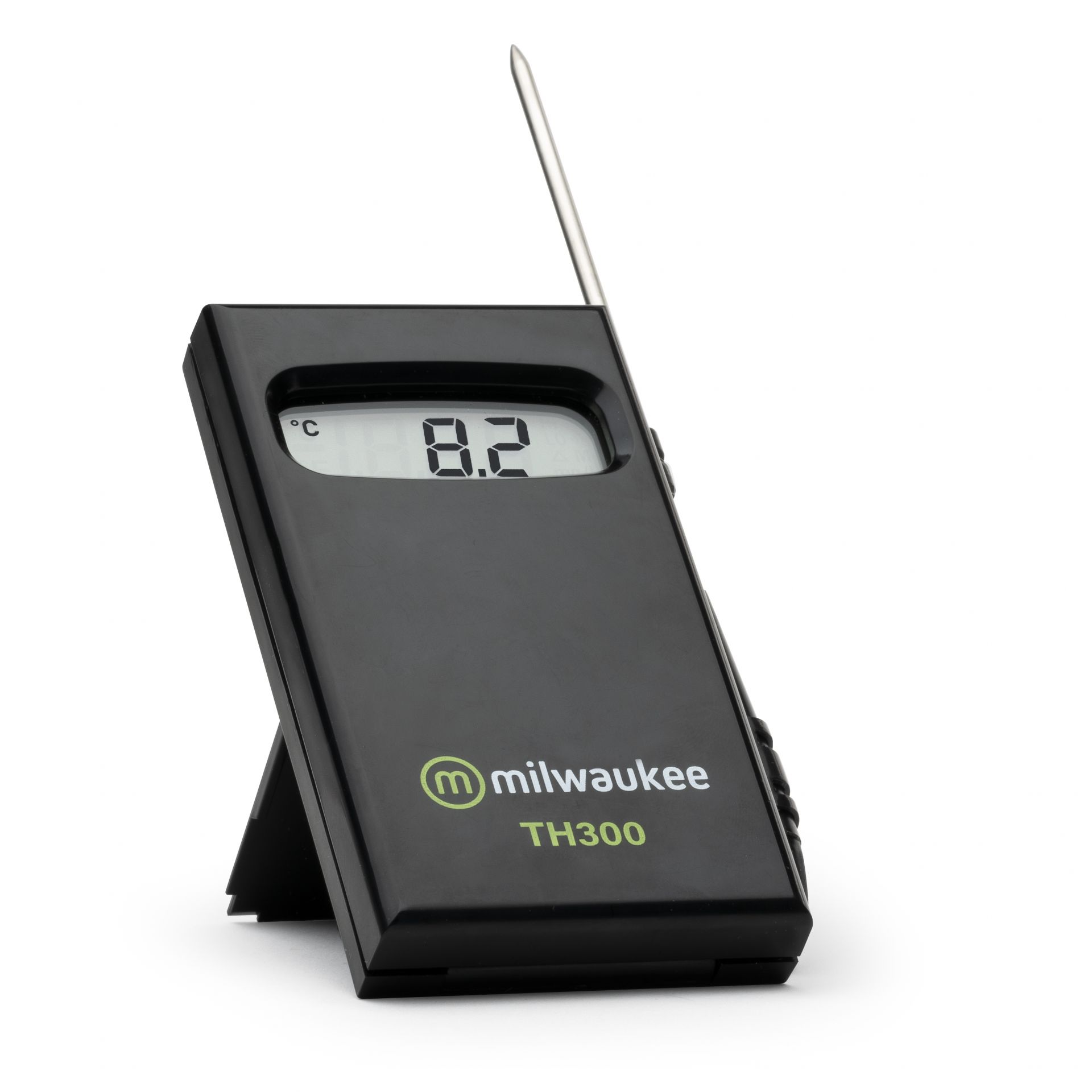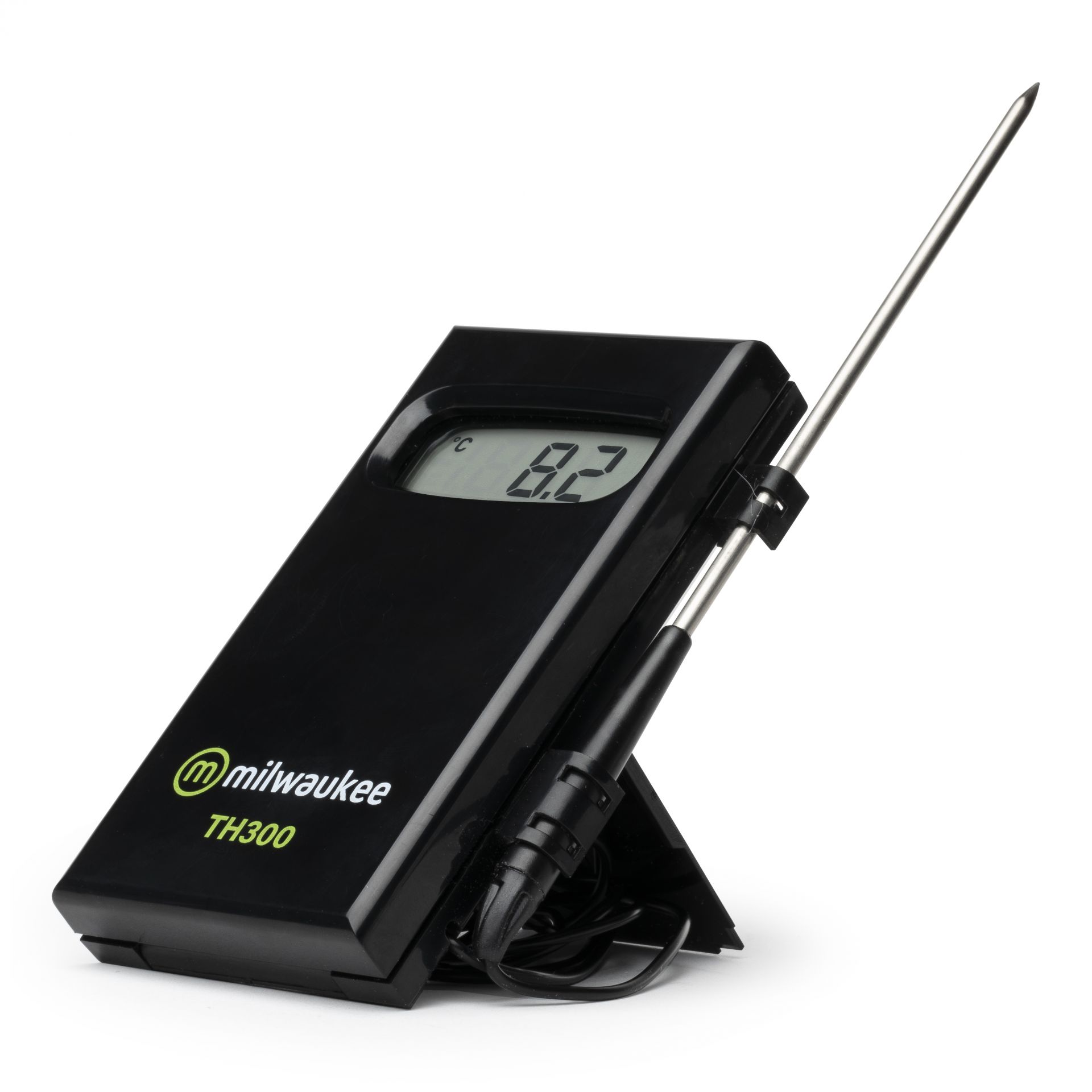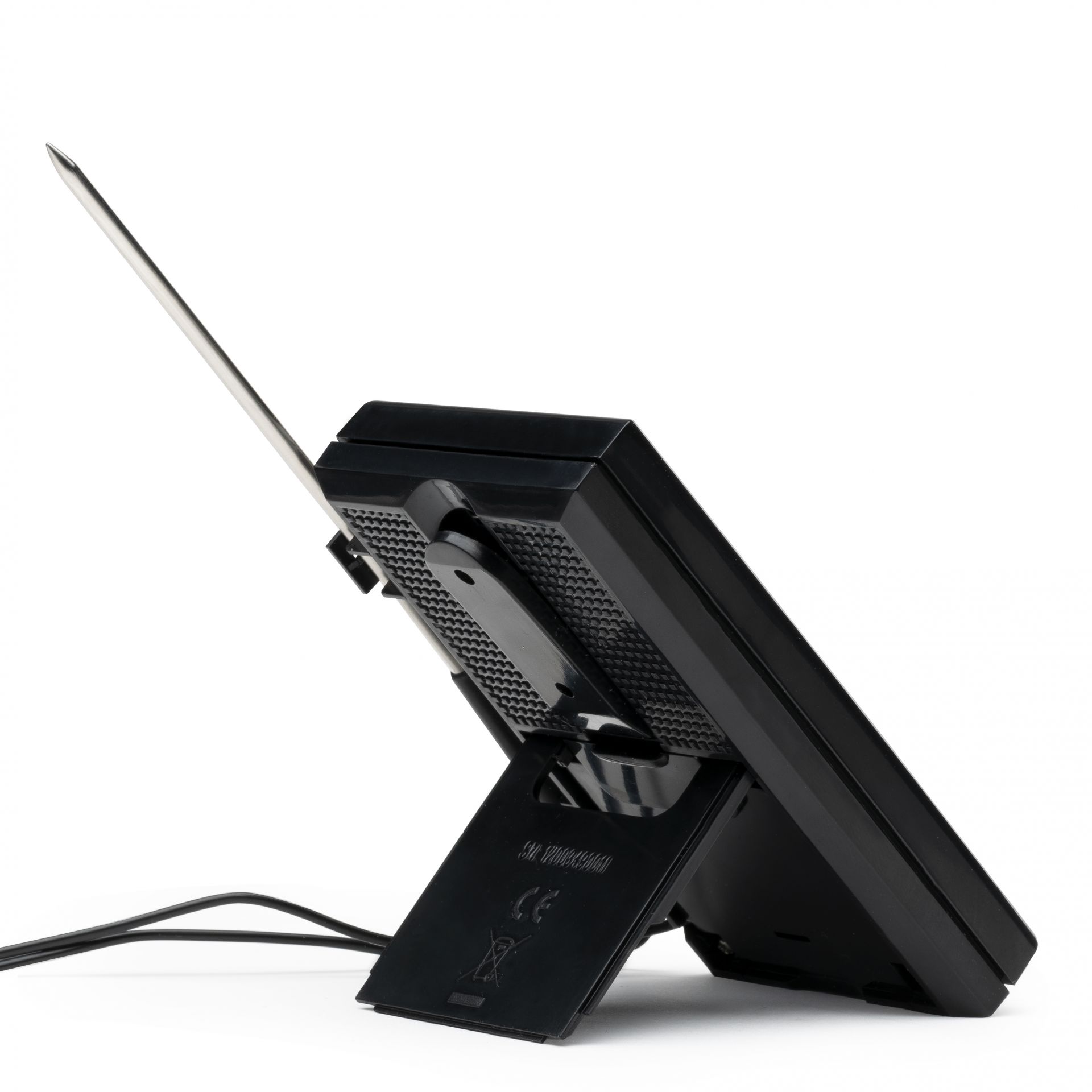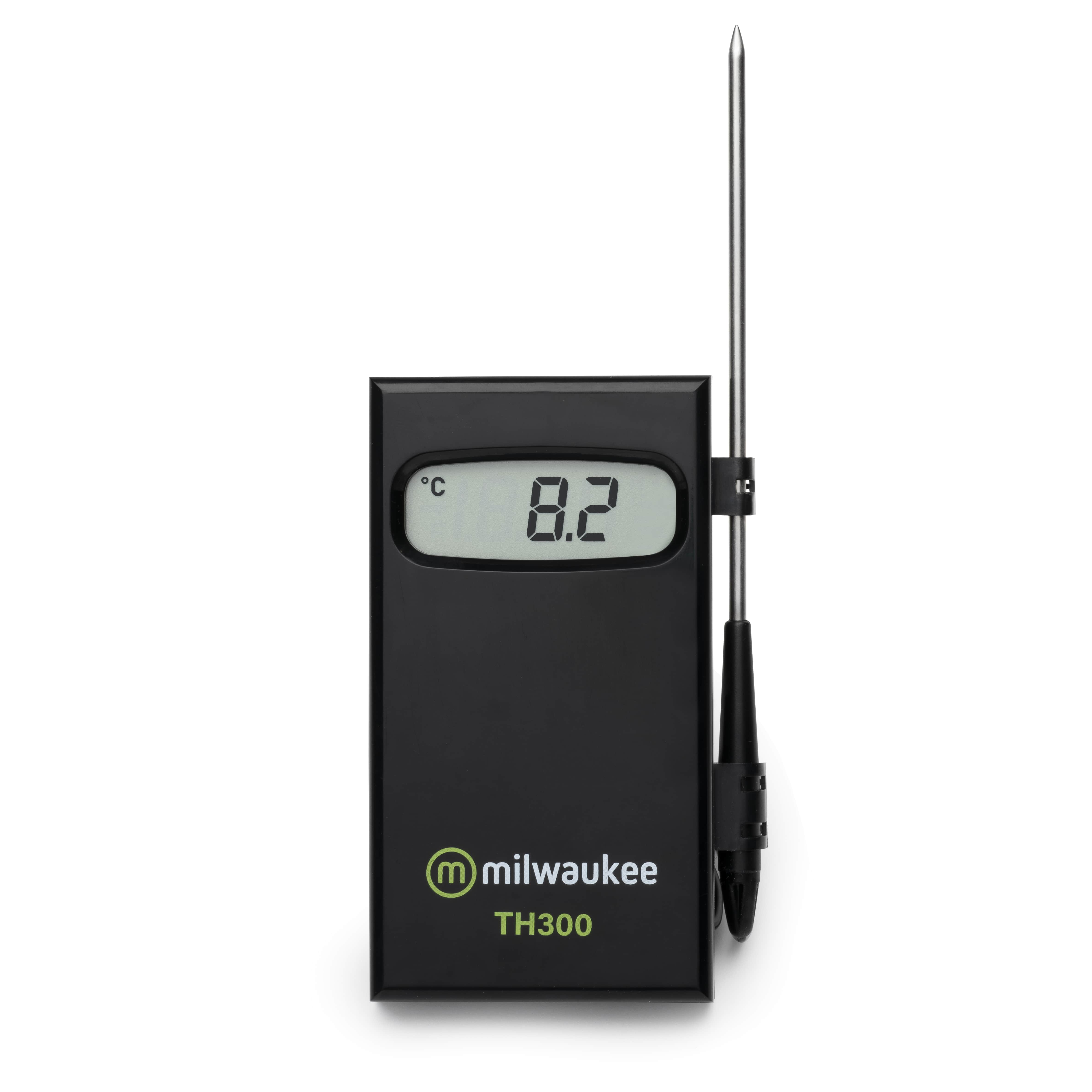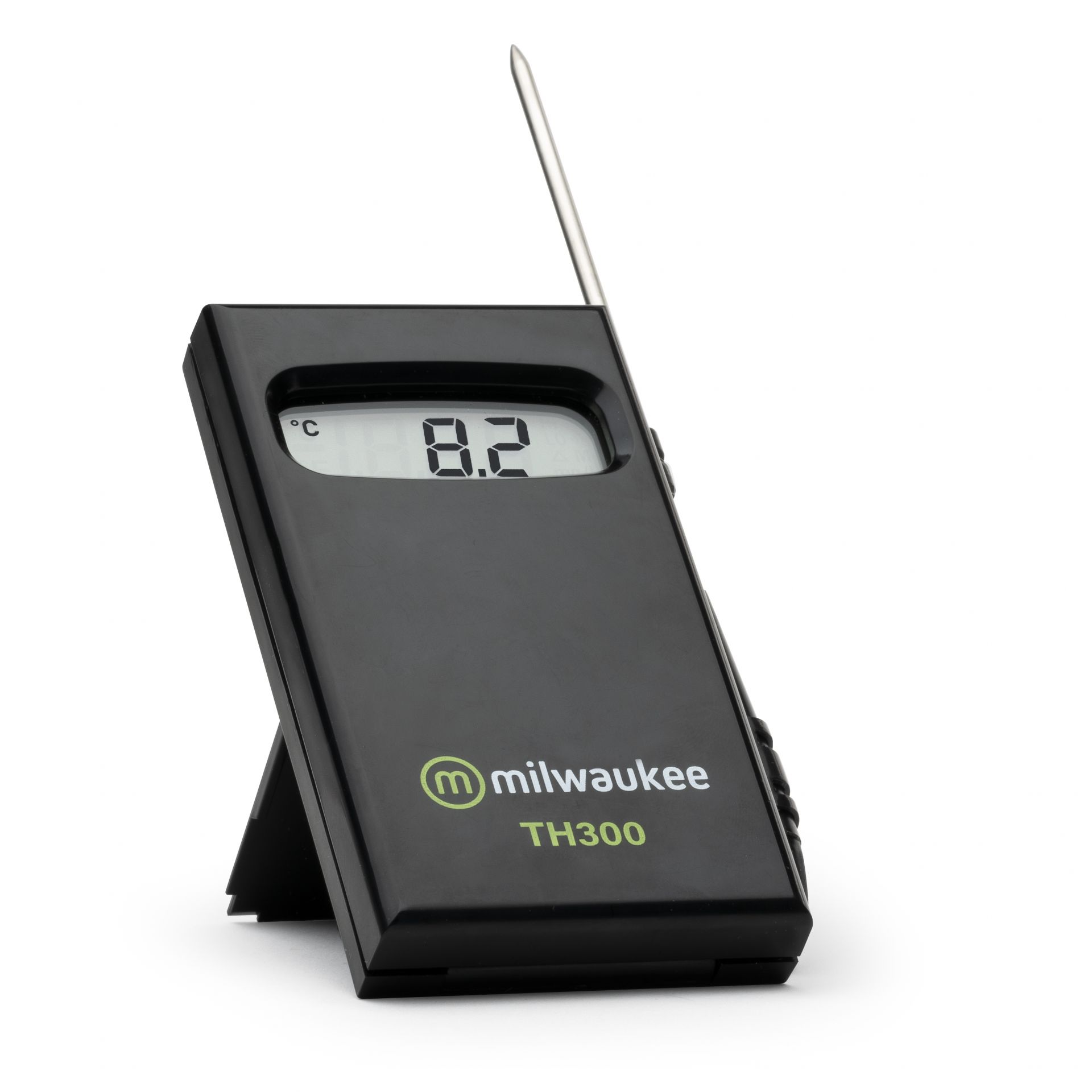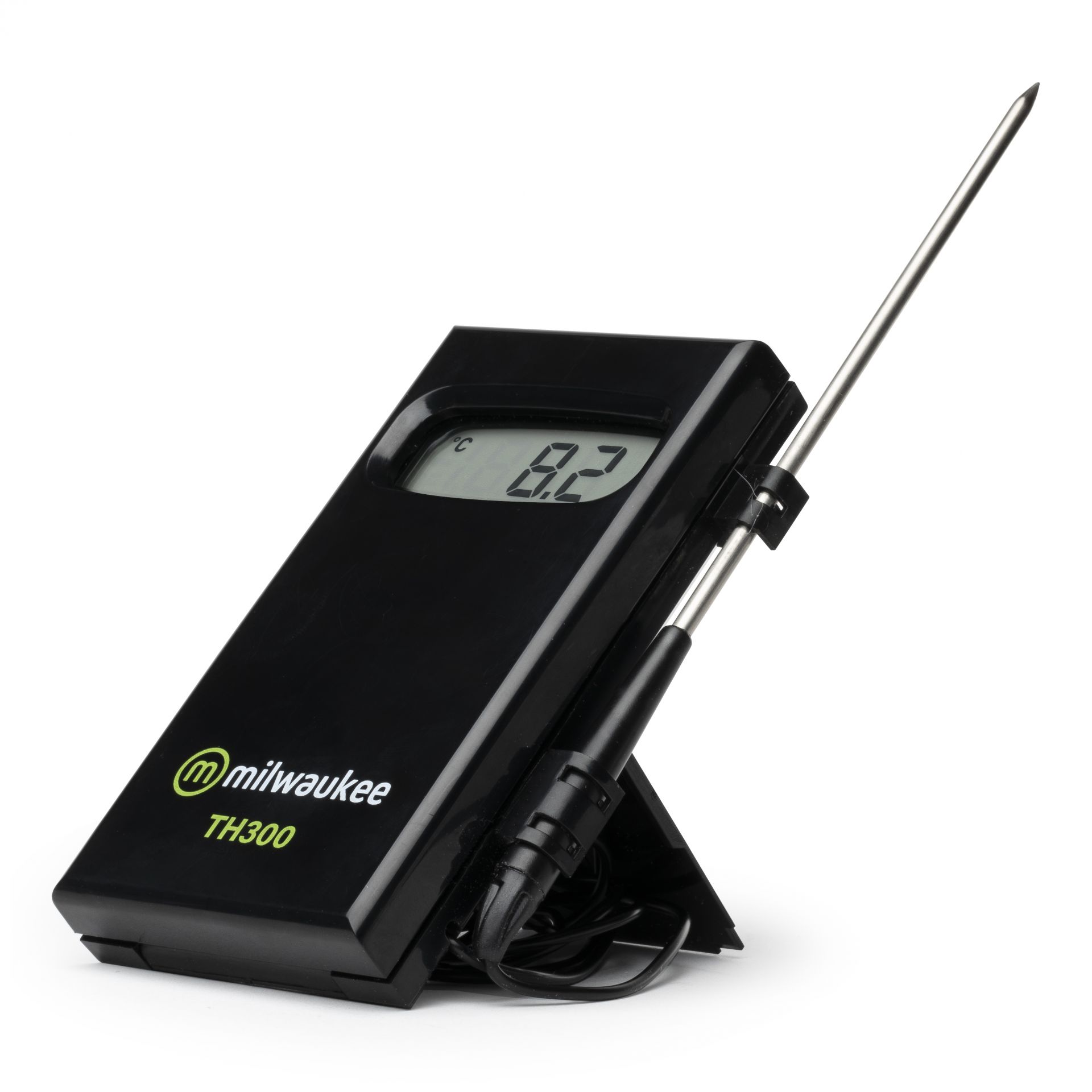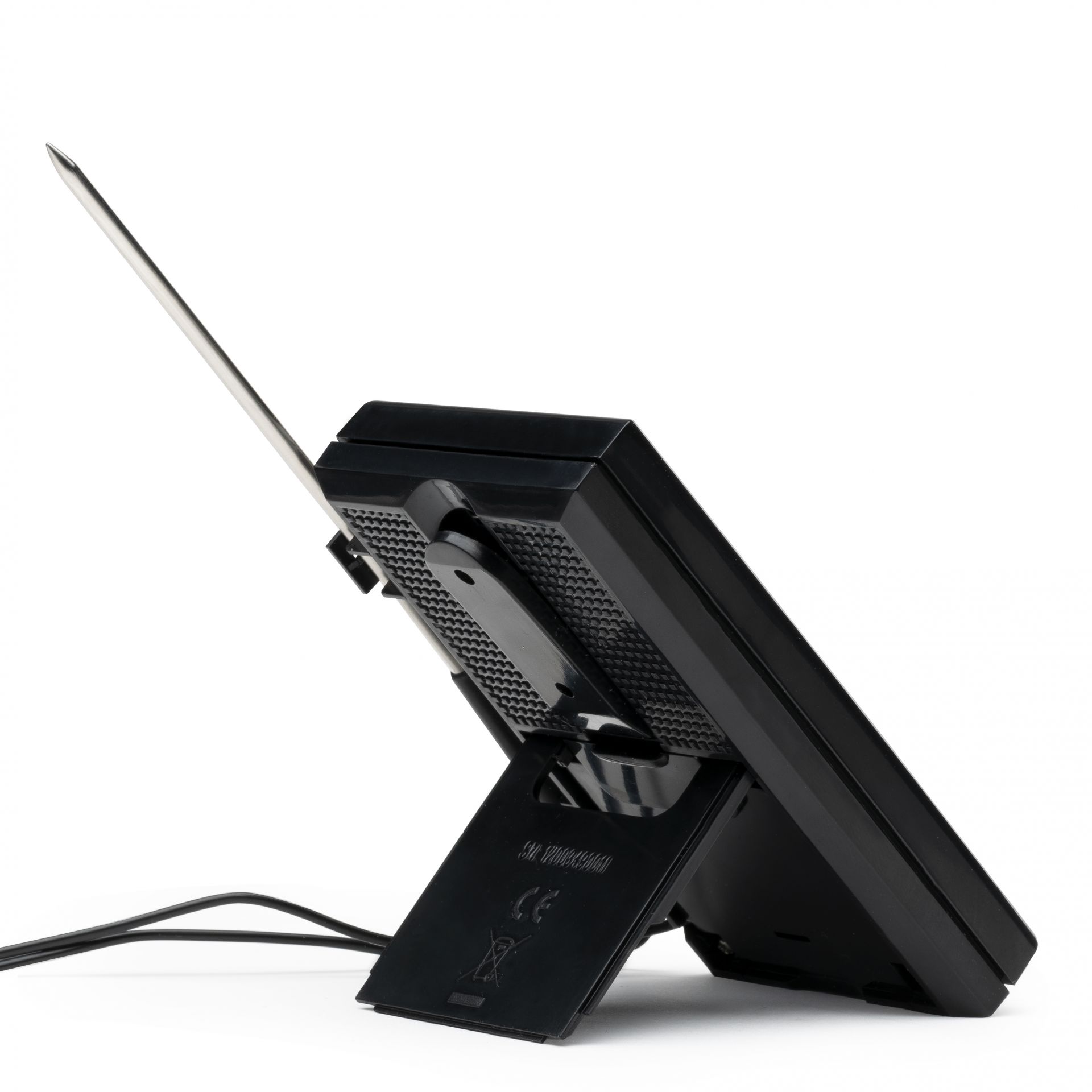 Manufacturer:
Milwaukee Electronics
Product information "Milwaukee Digital Thermometer with Probe TH300"
The Milwaukee TH300 compact digital temperature meter is the perfect solution for accurate temperature measurement in hard to reach places due to its 1 meter long cable. The meter works digitally, contains no mercury and glass and is therefore environmentally friendly. With this meter you keep the temperature of your brews quickly and precisely within your target range. Also useful in the lab, or for measuring swimming water temperature.
Fast, accurate results with large digital LCD readout.
Extended temperature range: -50 to 150°C (-58 to 302°F)
Easy measurement: just place the stainless steel probe in the sample and wait for the reading to stabilize.
Easy, flexible 1 meter cable for hard to reach places.
Stainless Steel pointed probe for easy fruit penetration and easy cleaning.
Long battery life, approx. 1 year. (batteries included)
High accurate digital readings.