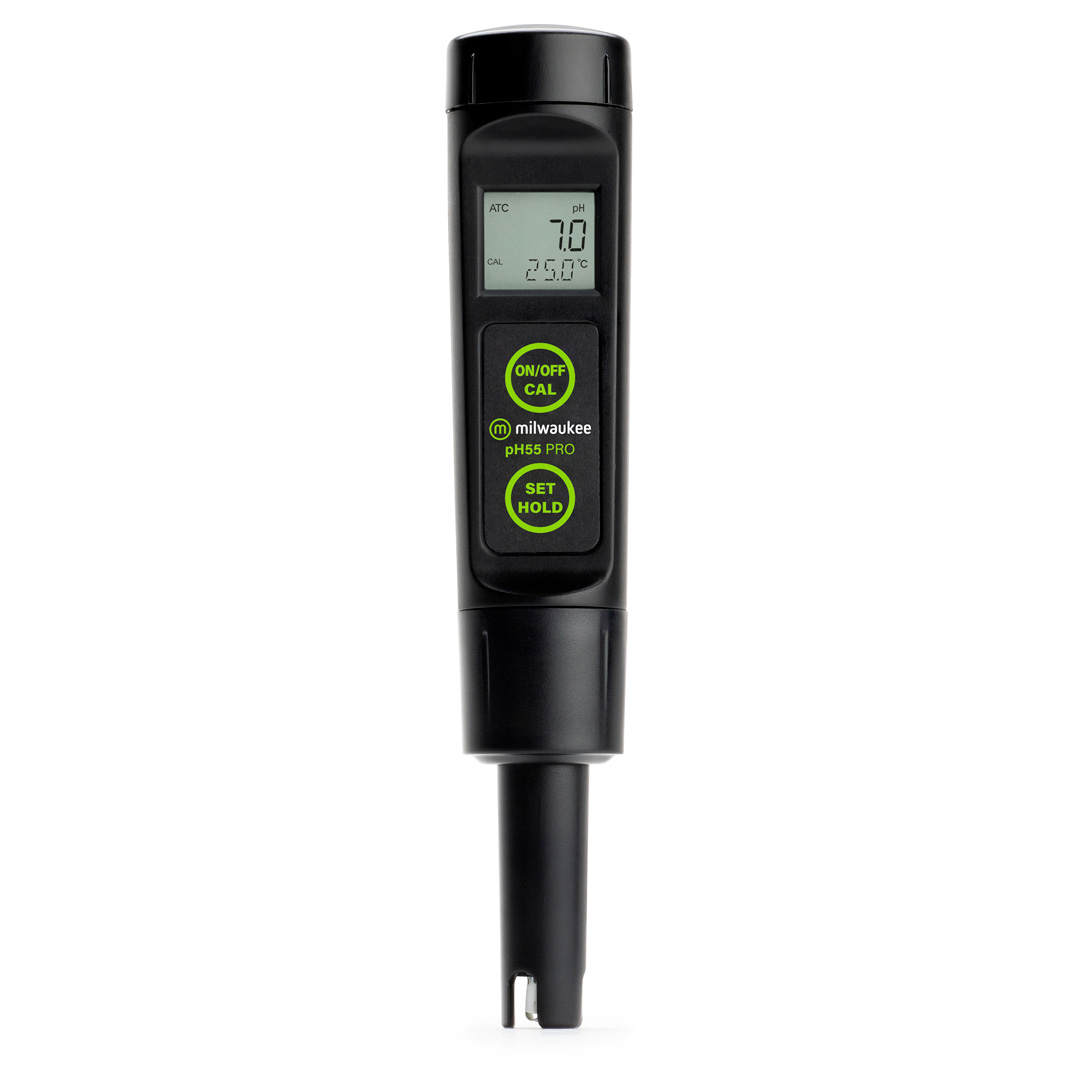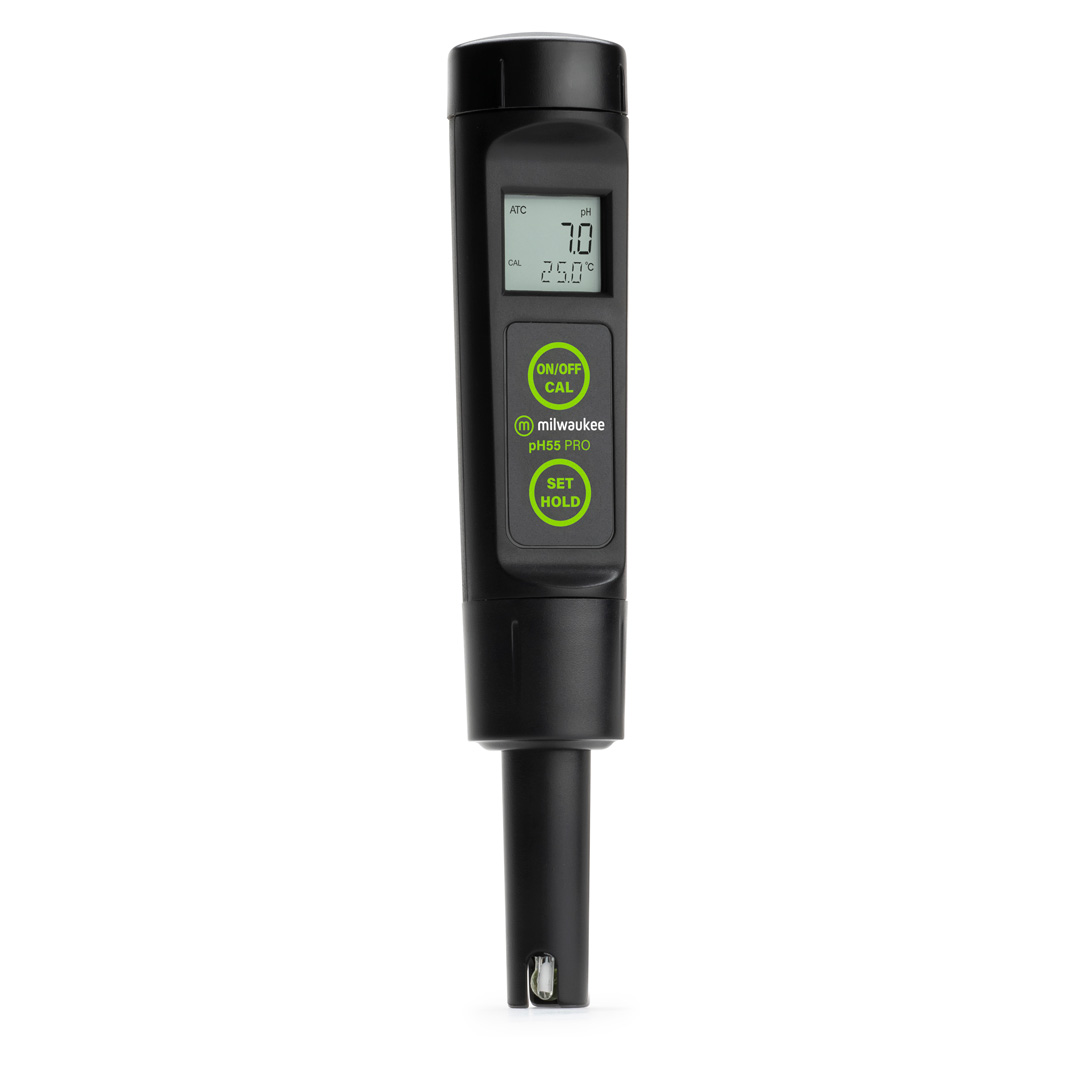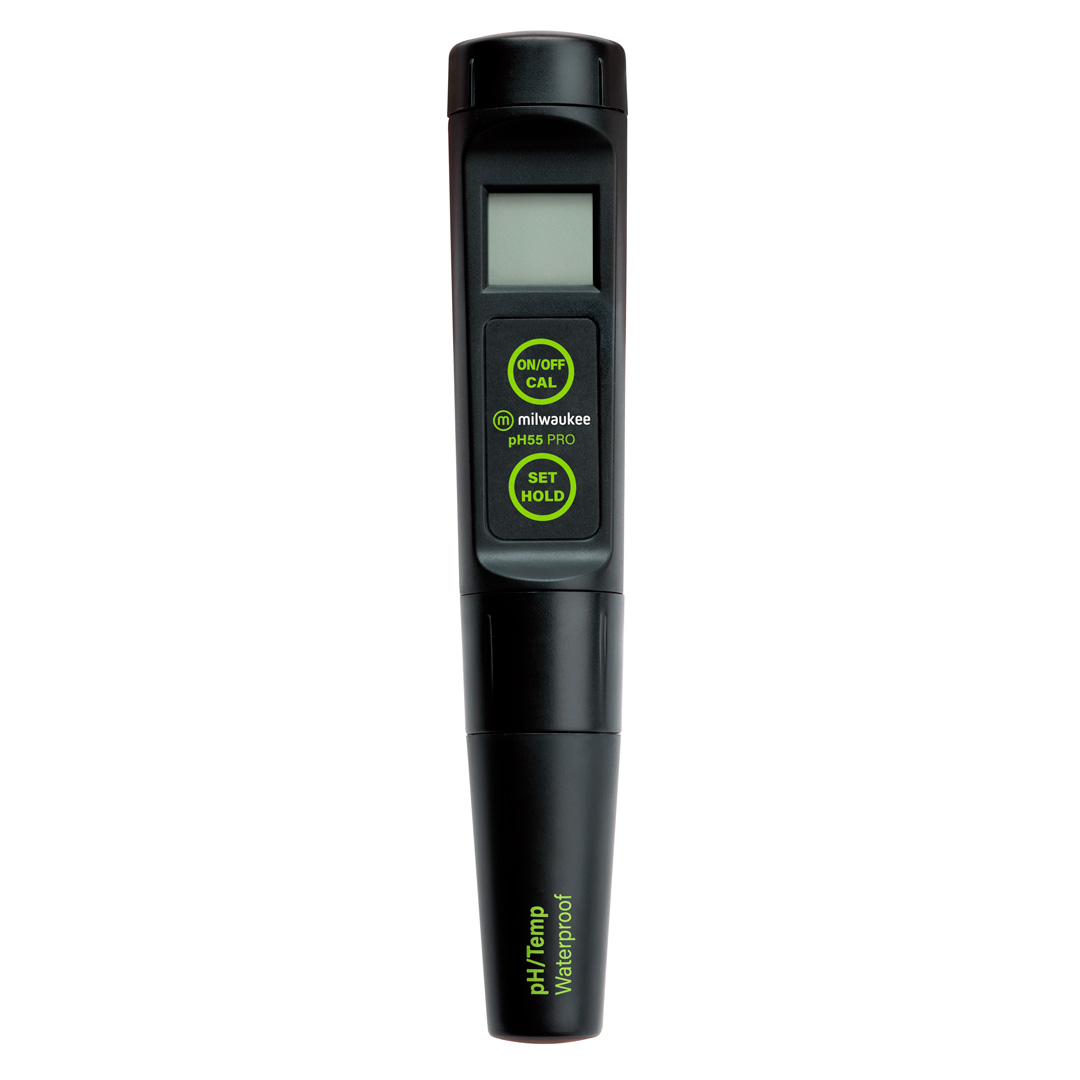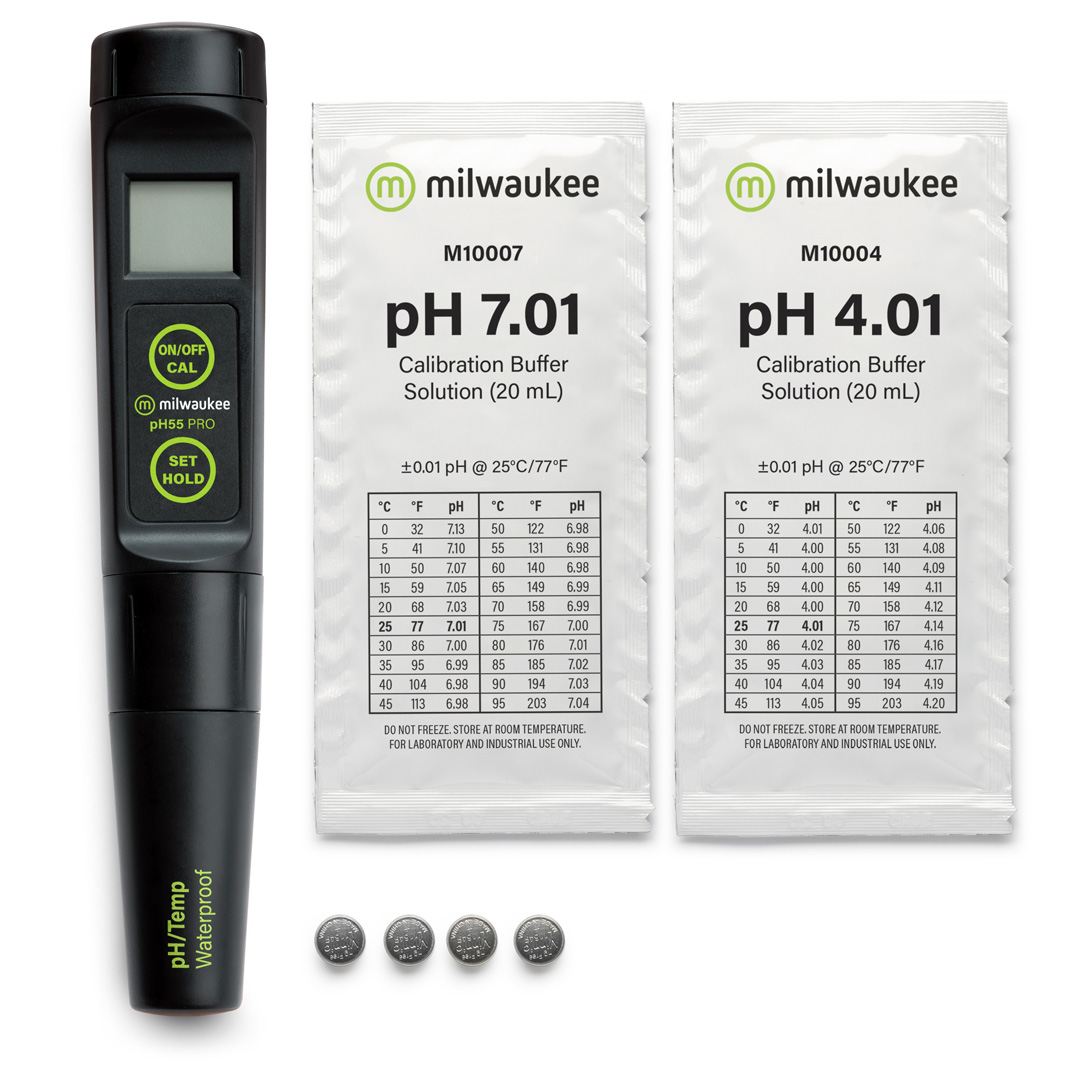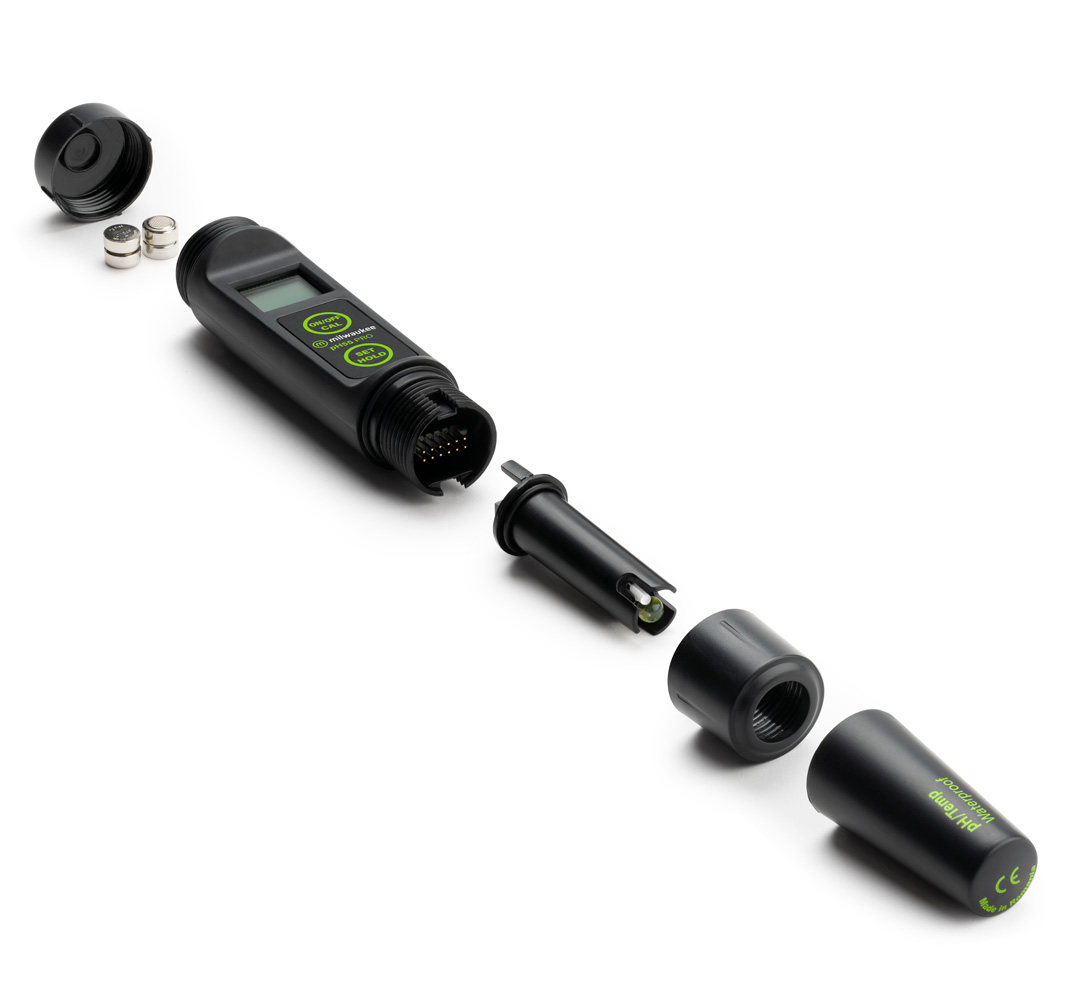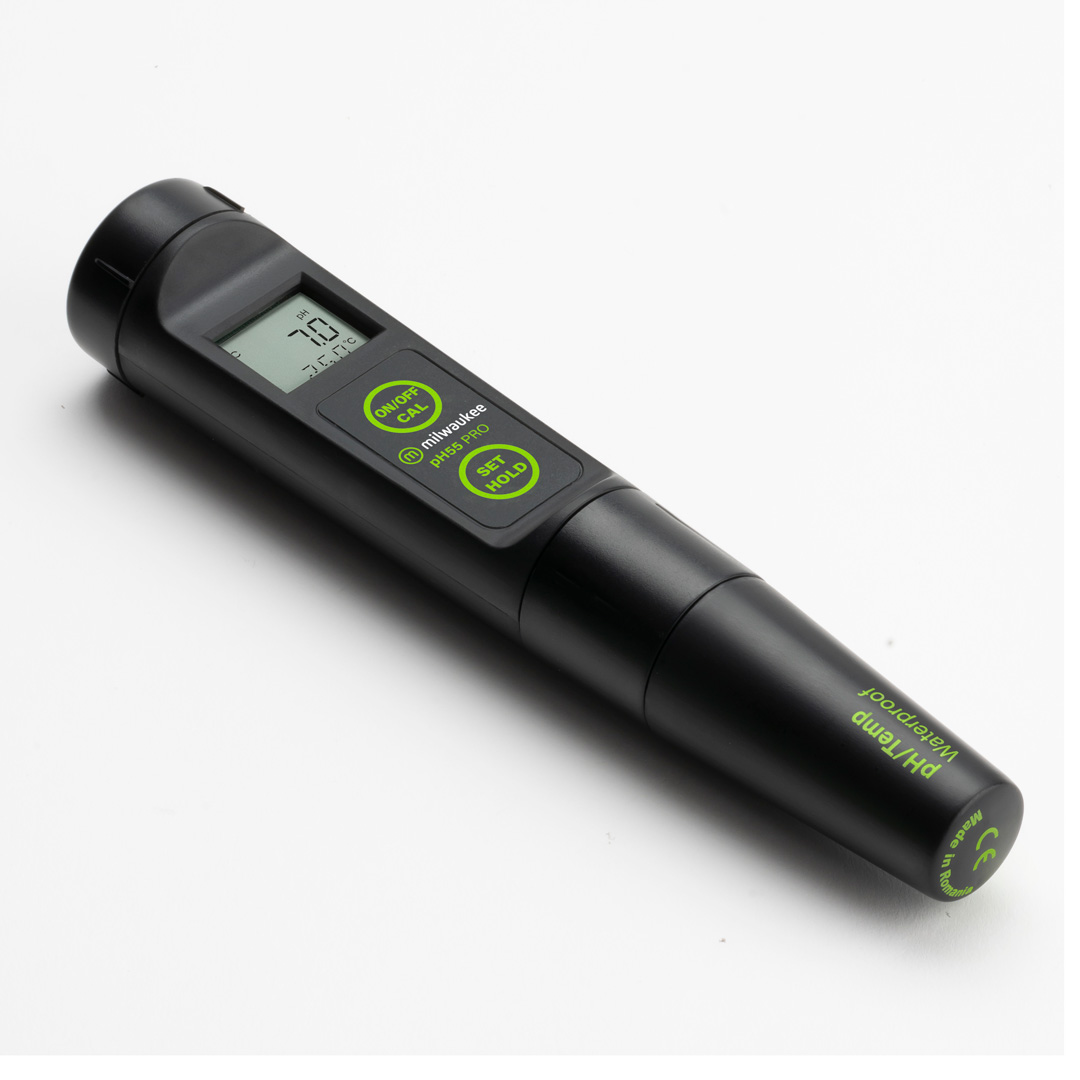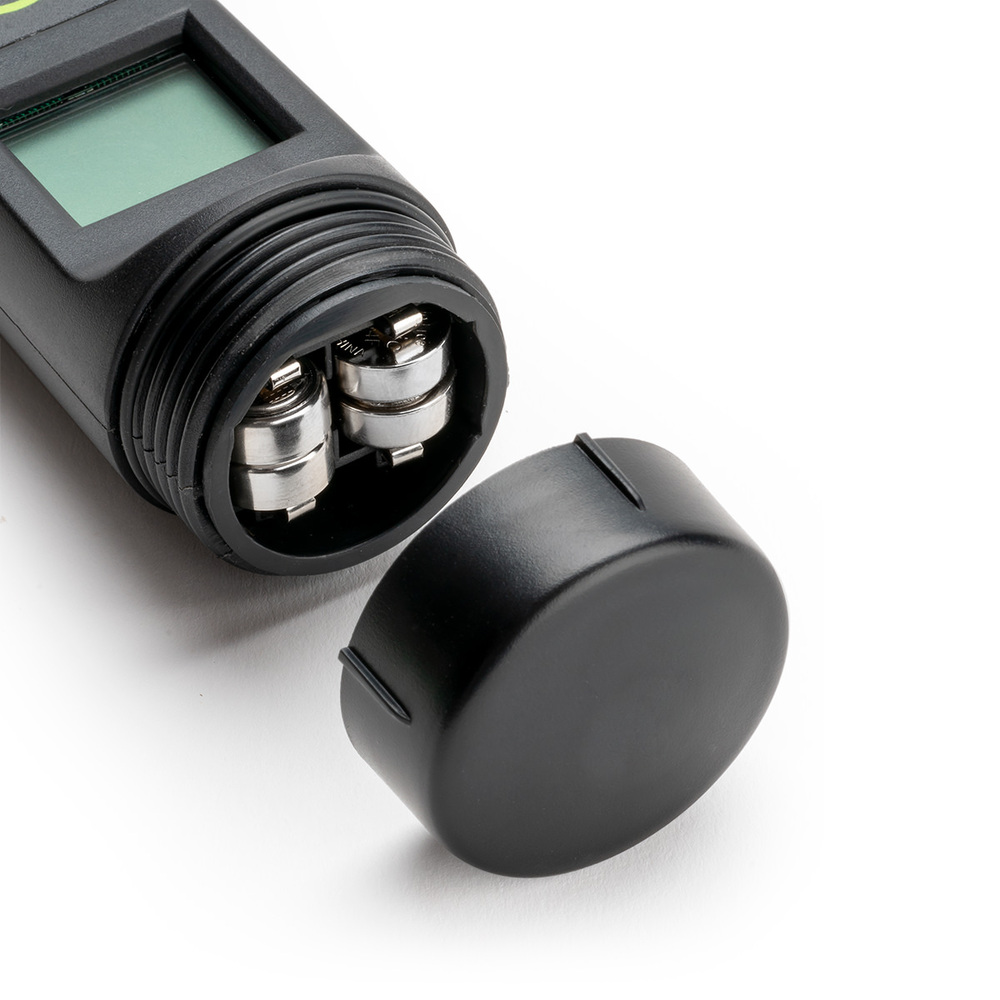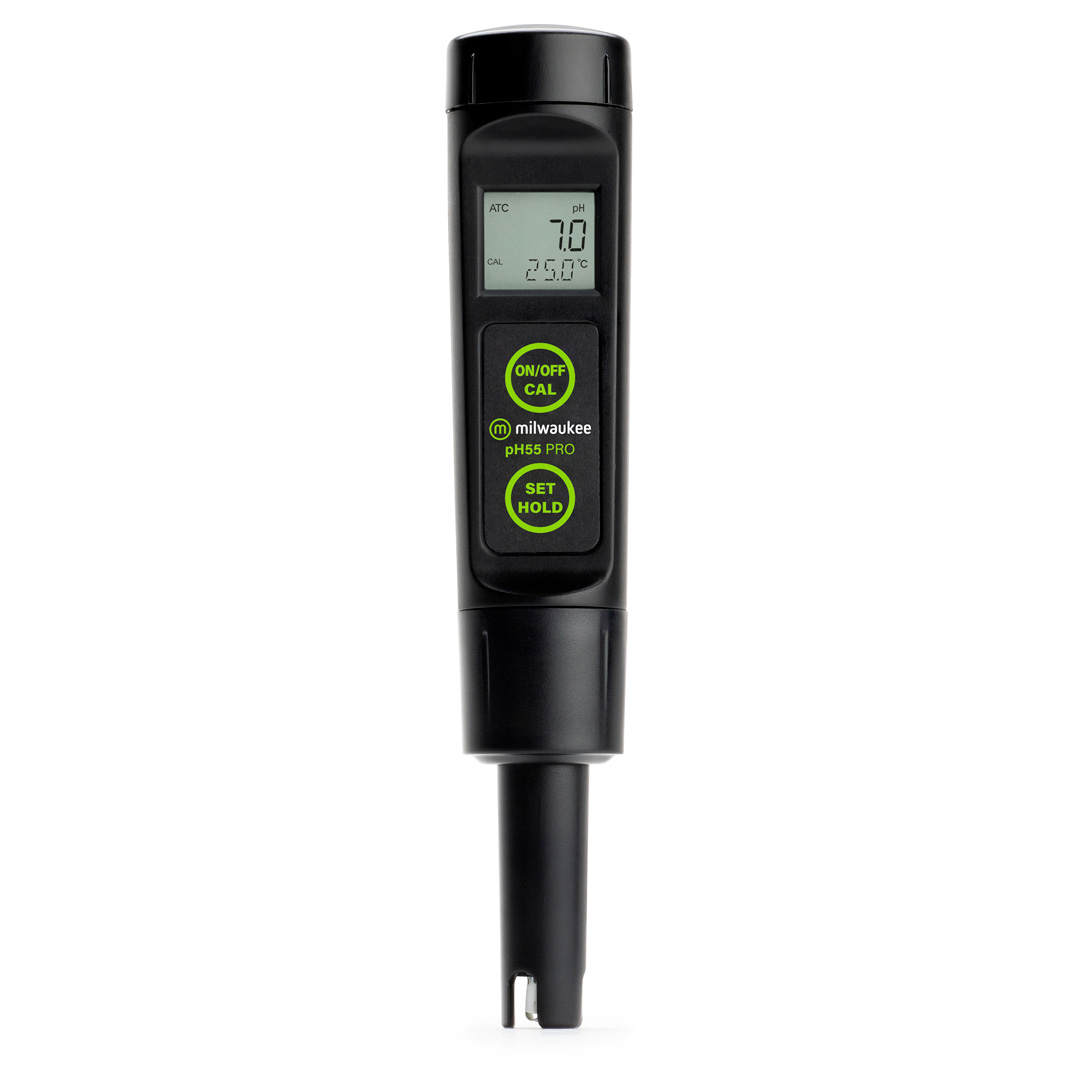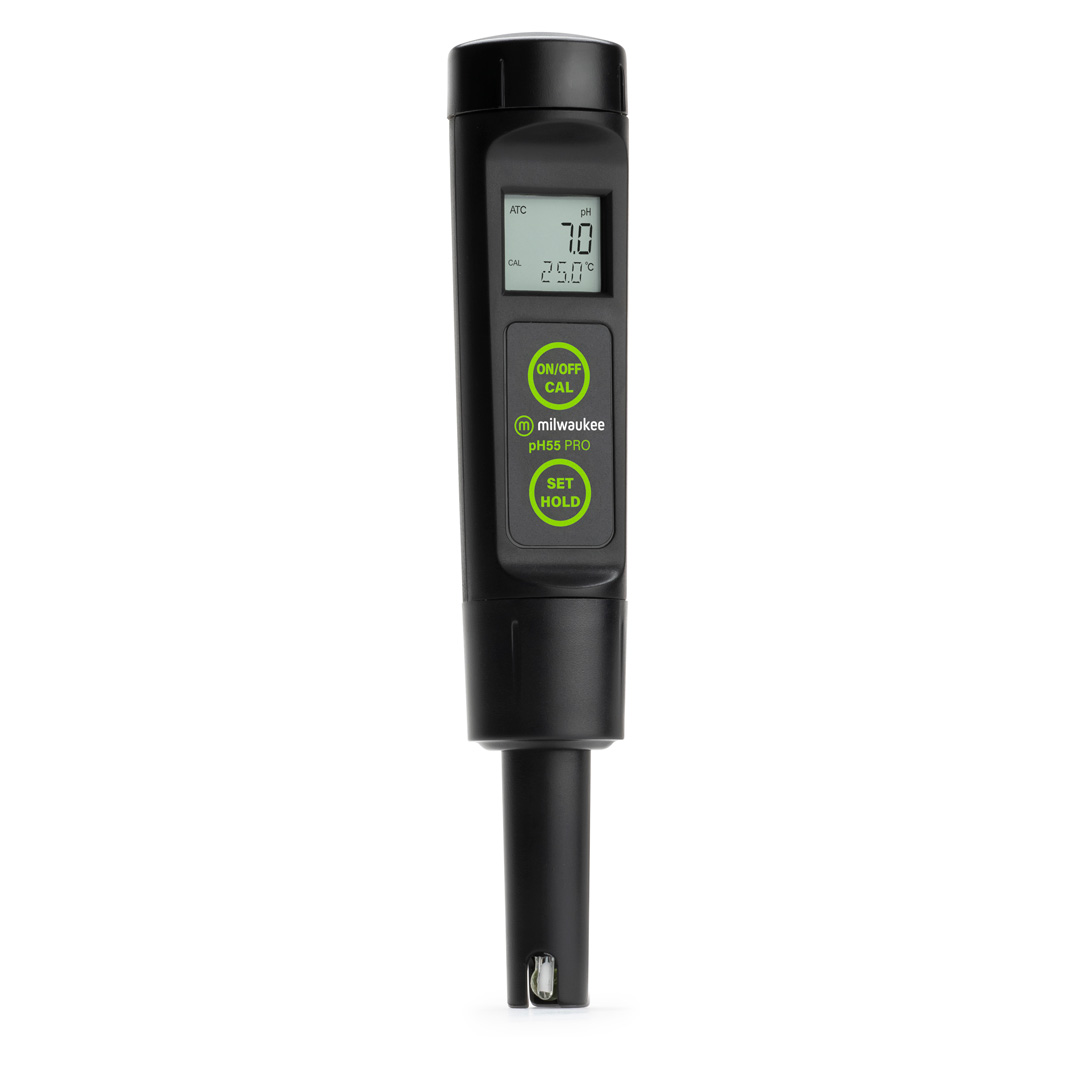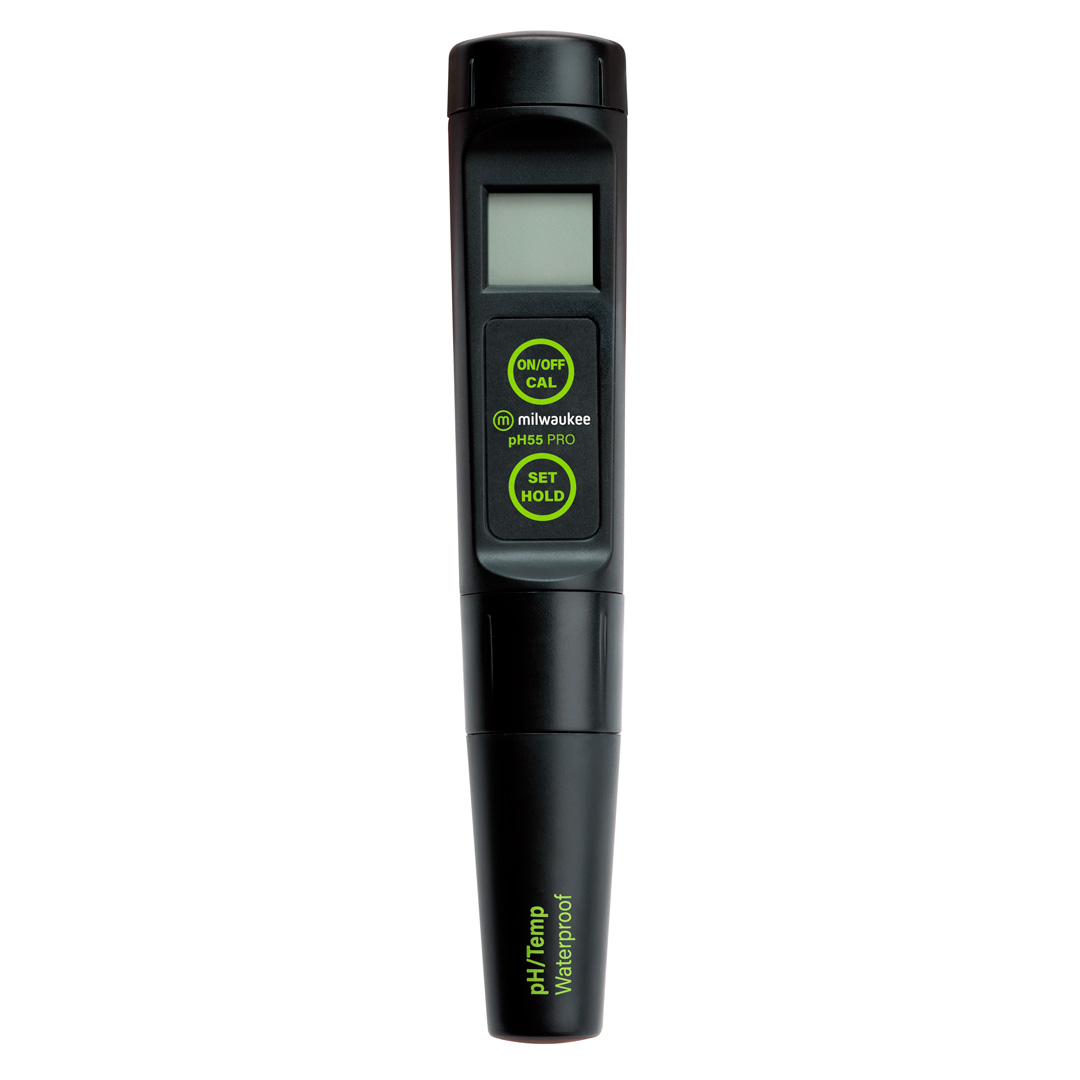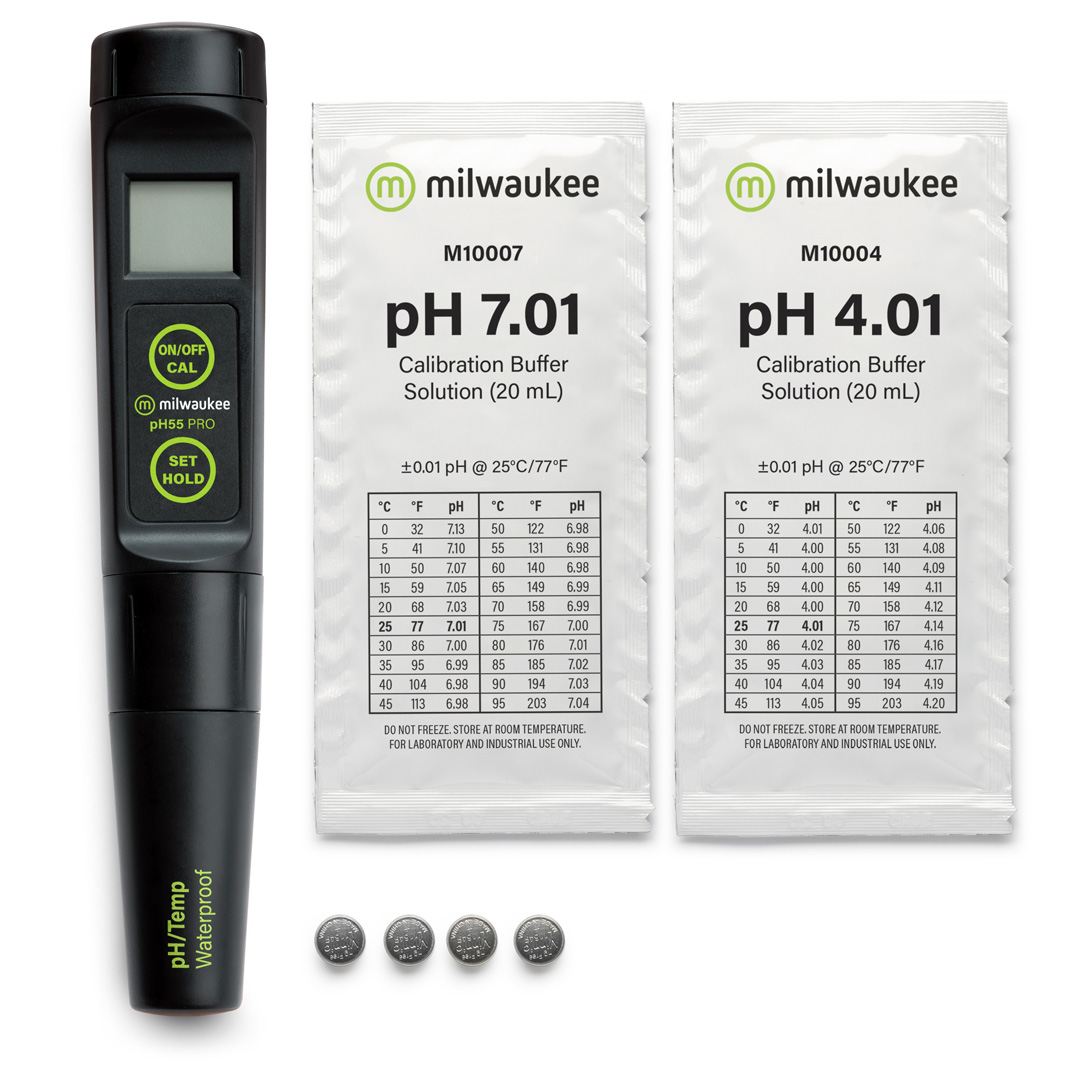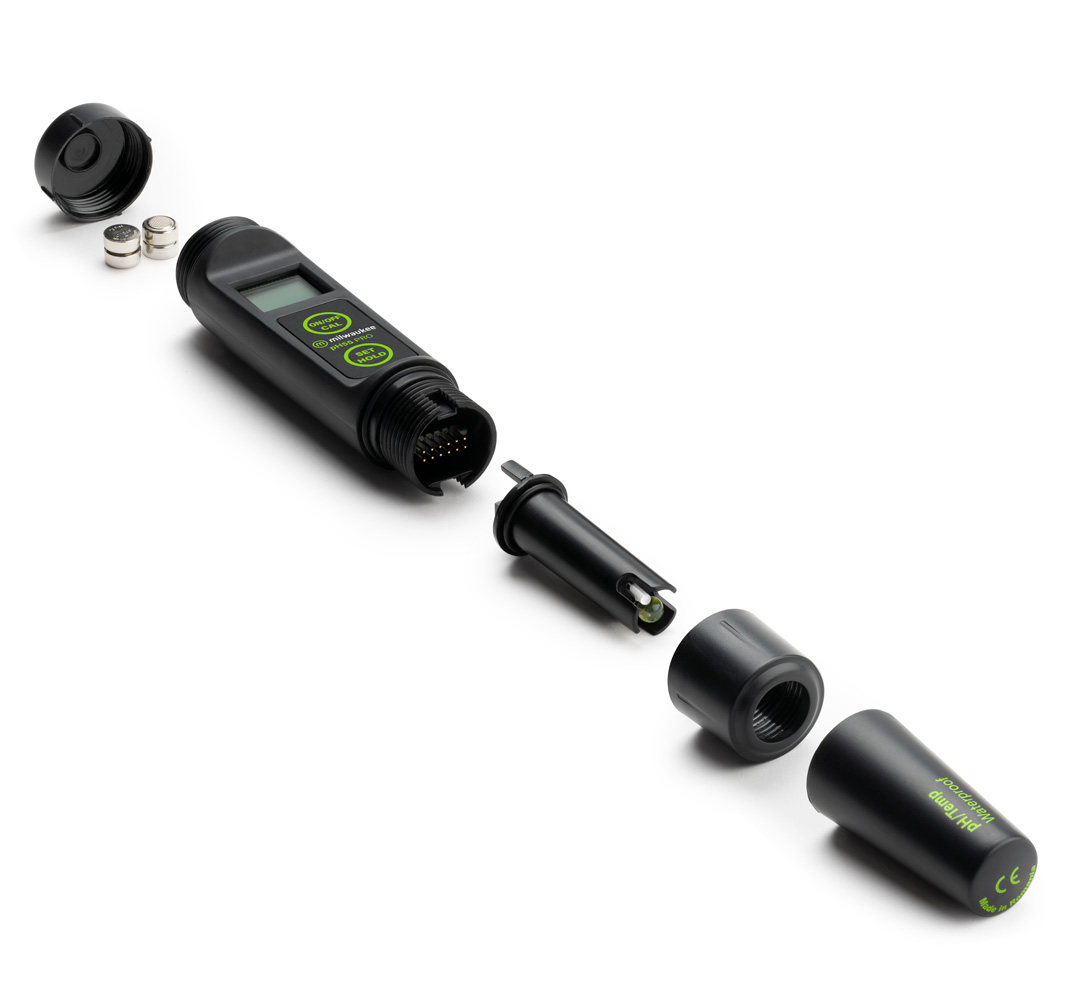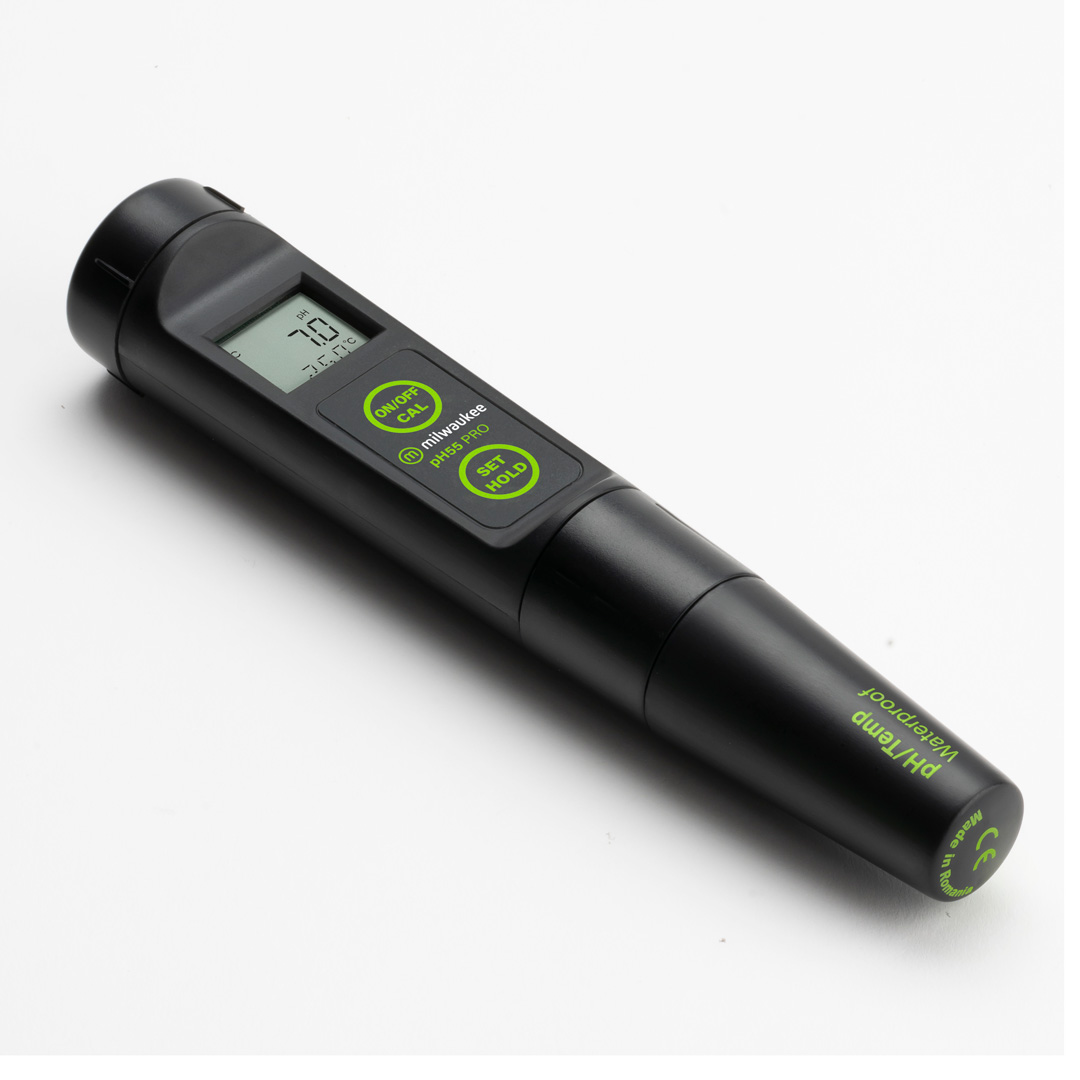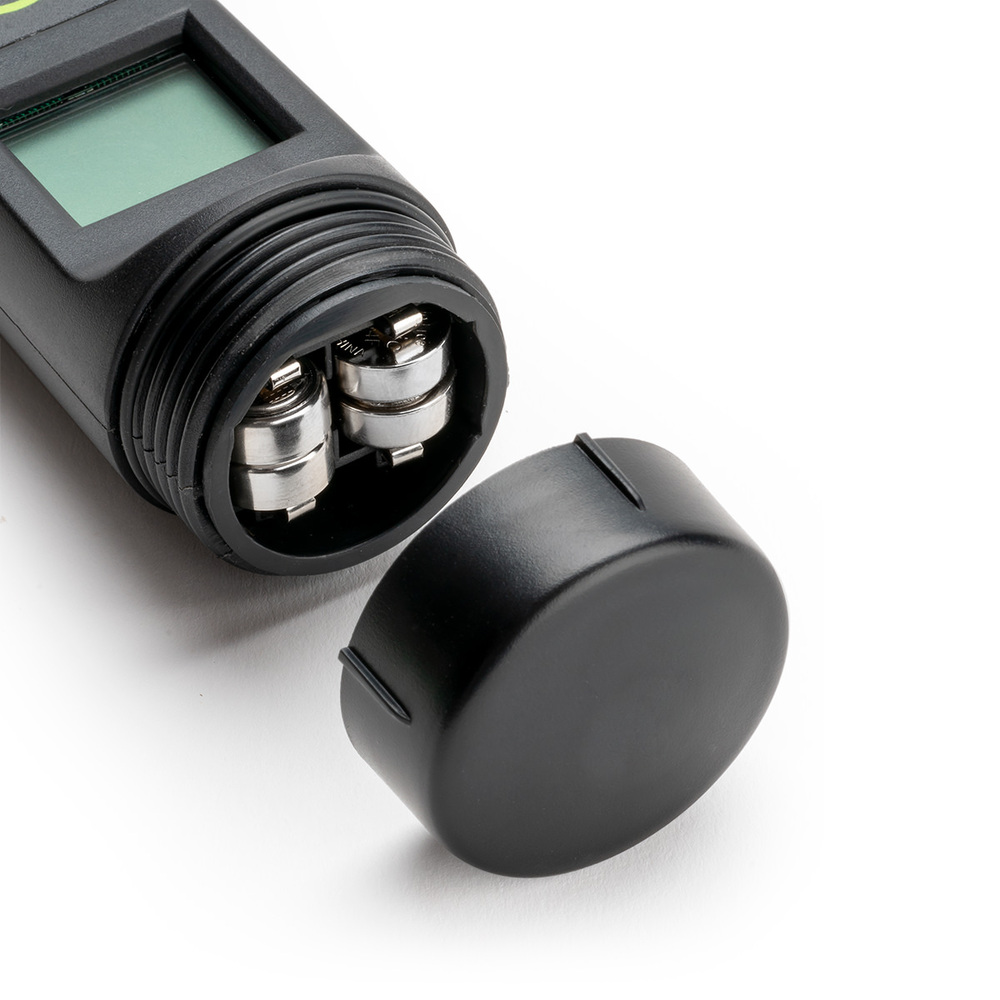 Available, delivery time 1-3 days
Few Available
Manufacturer:
Milwaukee Electronics
Product information "Milwaukee PH55 PRO Waterproof pH & Temperature Tester"
The waterproof pH55 is one of the most accurate and reliable pH testers in the market. With its dual level LCD readout it is ideal for measuring pH values as well as temperature levels in your brews. It is quickly calibrated, offering 2 sets of memorized buffers, and easy to use and to maintain. Why messing about with litmus paper and rely on guesswork when you can have guaranteed accurate pH results?
pH range: -2.0 – 16.0 pH / pH accuracy: ±0.1 pH
ATC: Automatically corrects temperature effects on pH measurements
Waterproof construction: up to IP65
Light weight and portable: 3.5 oz / 99 gr
Easy to use: A large Dual Level LCD screen with easy-to-read graphic symbols
Freeze function: freezes values on the display so you can easily read them longer
Low energy use: Over 300 hours of battery life (batteries included)
Easy to maintain: Replaceable pH electrode Mi56P.
Care and use
All pH sensors have a limited life and response time gets longer with age. Properly maintaining your pH pen tester will give you fast, accurate results for longer. So, be sure to order the Milwaukee pH Maitenance Kit at checkout time! This will be needed to help clean and condition the pH electrode before use!