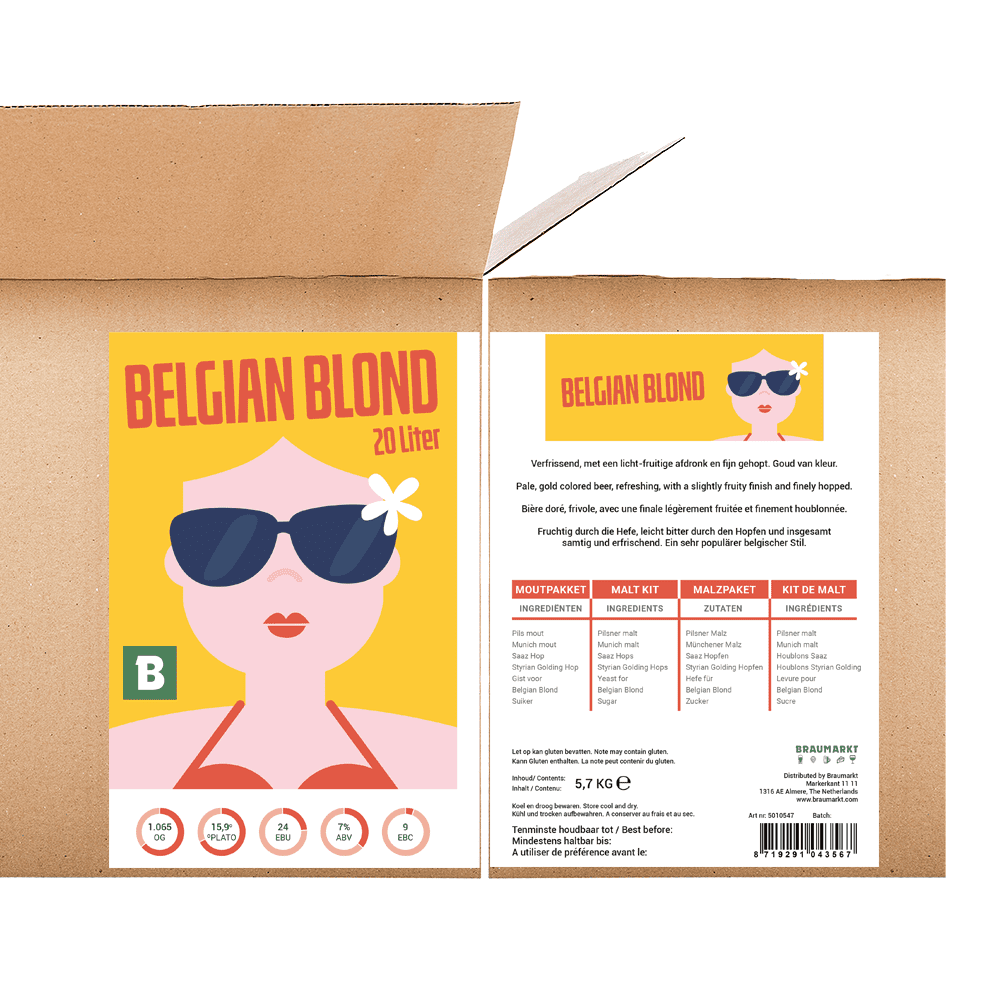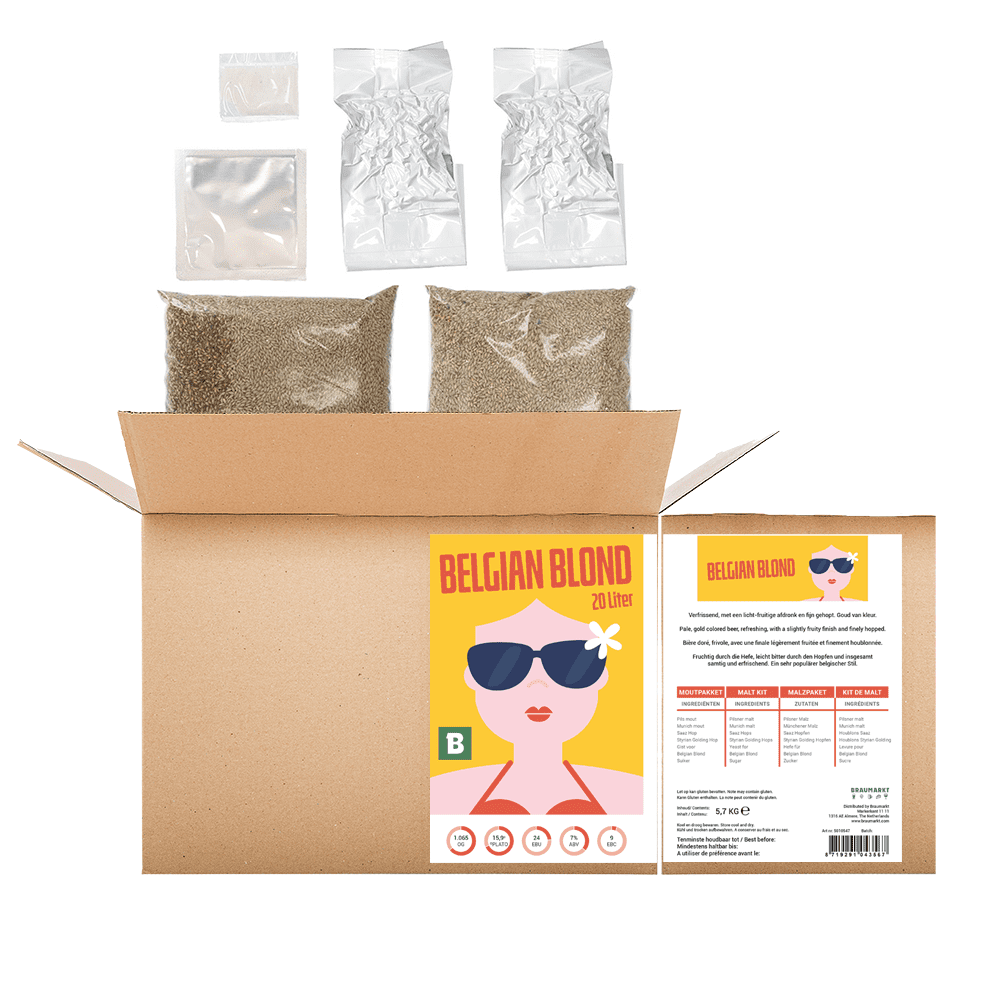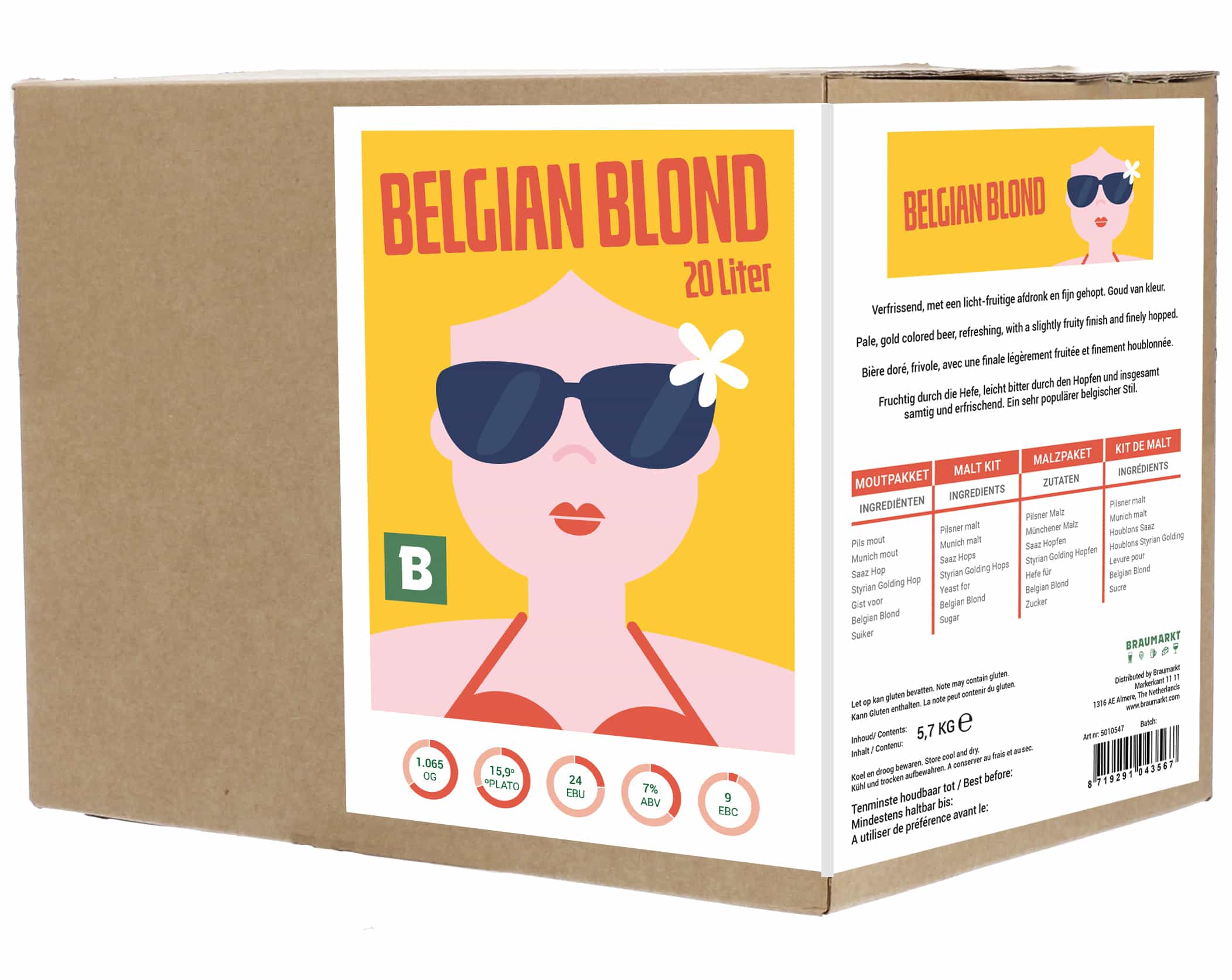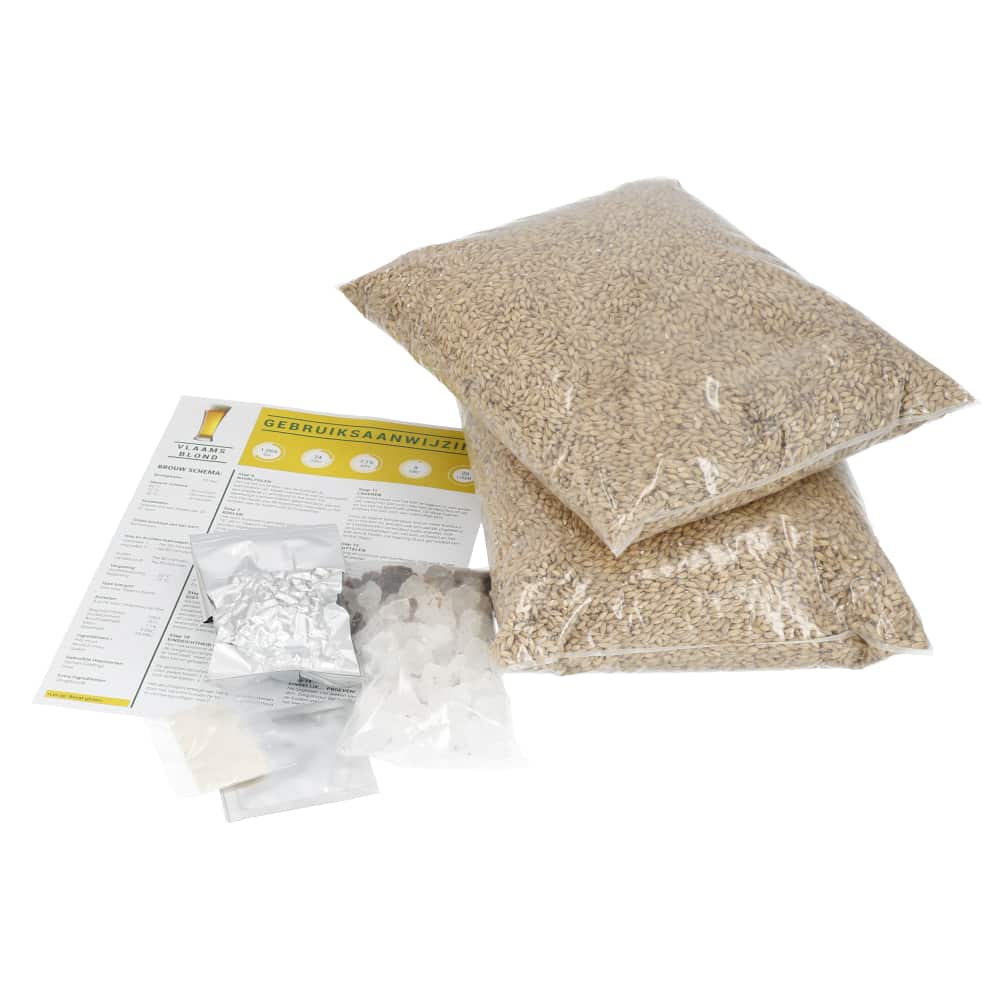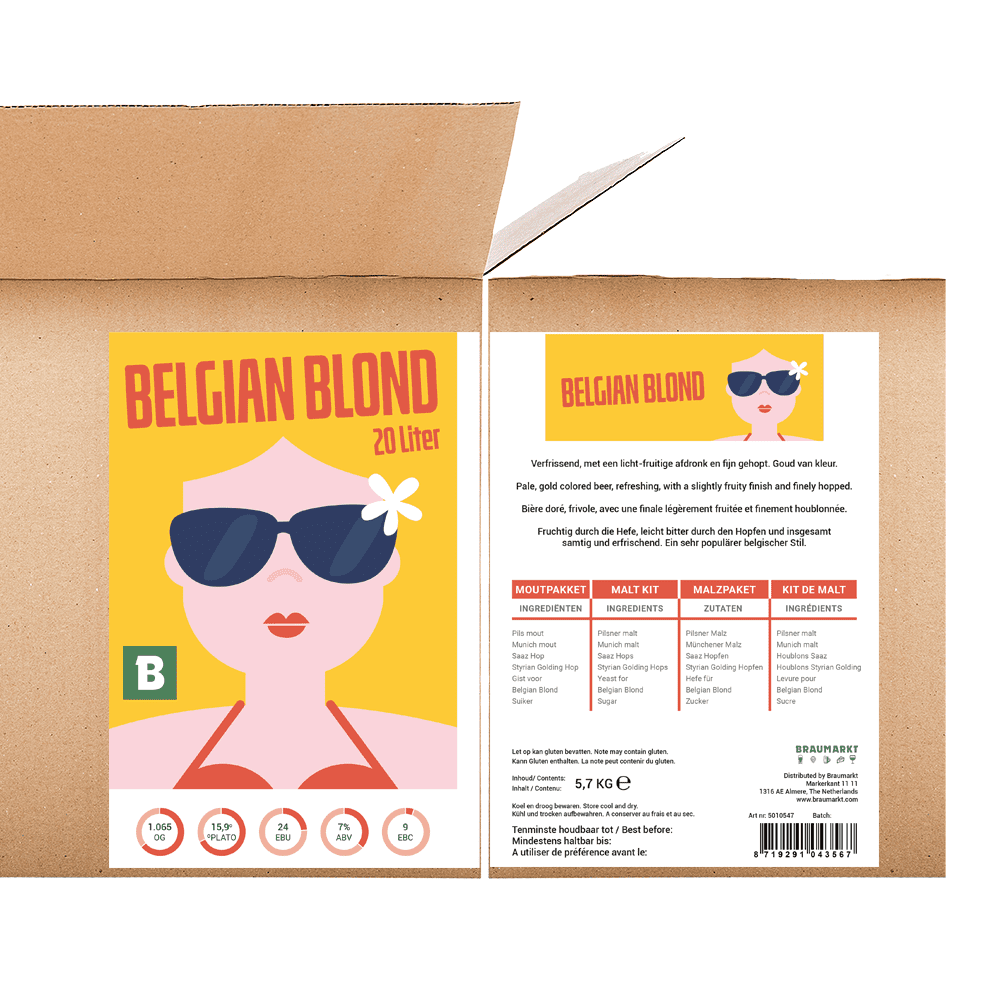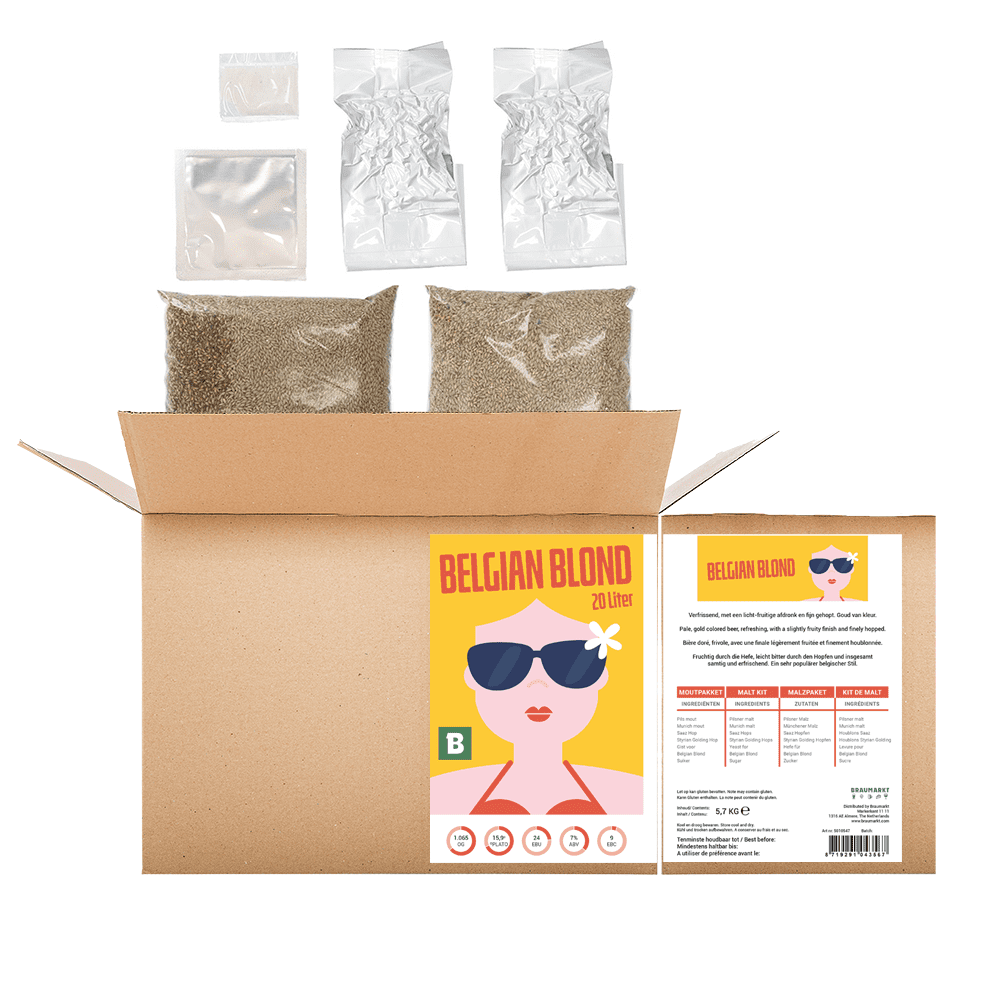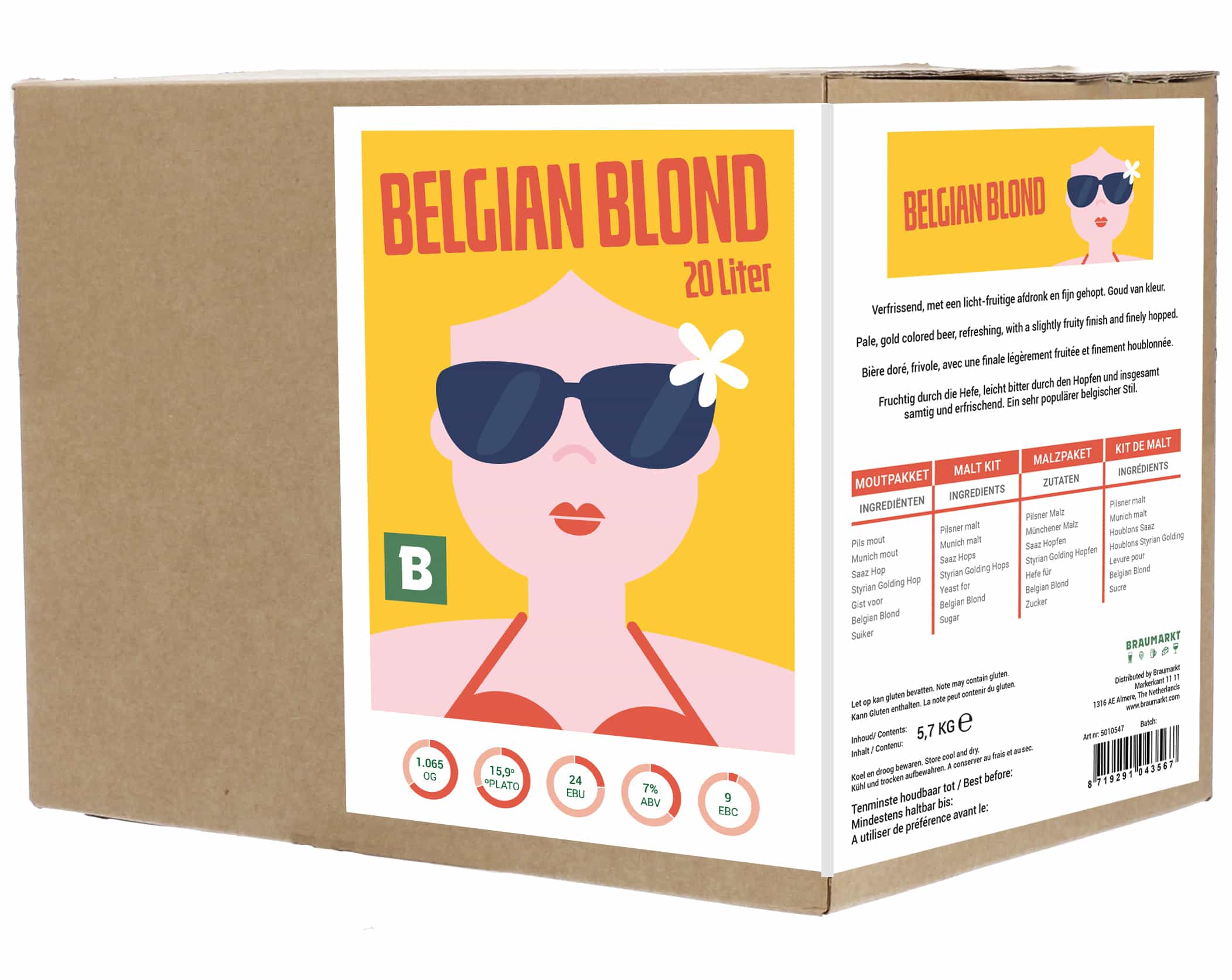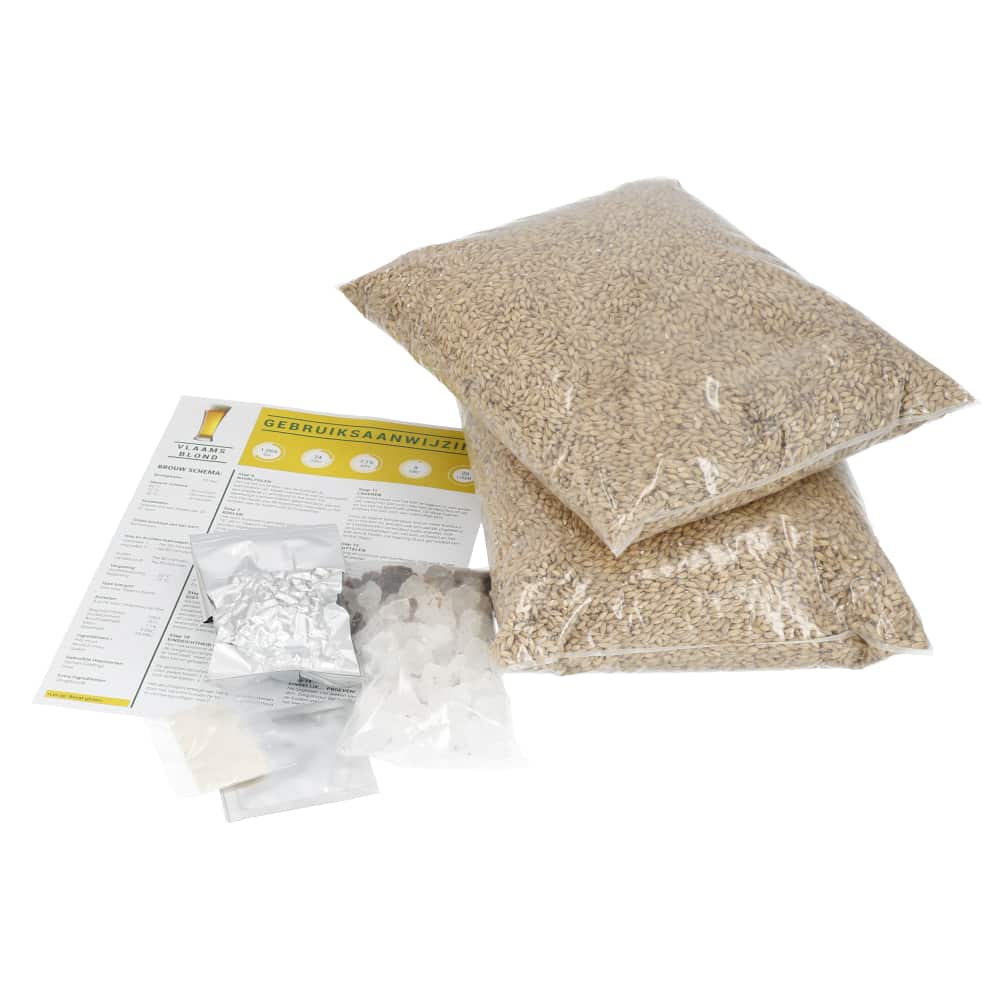 Available, delivery time 1-3 days
Available
Product information "All grain kit Belgian Blond"
A frivolous beer, with a light fruity aftertaste and finely hopped. Not only gold in colour, but also in flavour. Vlaams Blond must be aged for at least six weeks after bottling.
Ingredients:*
Hops:
Extra ingredients:
UltraMoss®
Brown sugar
Candi sugar
Yeast for Vlaams Blond
OG: 1.065
Alcohol content: 7,1% ABV
Colour: 9 EBC
Bitterness: 24 IBU
* Note: Contains gluten
This all-grain beer recipe kit is composed of the best malts of The Swaen®, Weyermann® and Dingemans. The malts still need to be crushed. The vacuum sealed hop is packed in ready-to-use hop boiling bags. The type of yeast is carefully chosen. These all-grain kits are perfectly suitable for use with the Speidel Braumeister®.
Properties "All grain kit Belgian Blond"
| | |
| --- | --- |
| Alcohol content: | 7 to 8 |
| Beer color: | Blond |
| Bitterness: | Moderatly bitter |
| Malt kit type: | Malt - whole grain |
| Volume: | 20L |