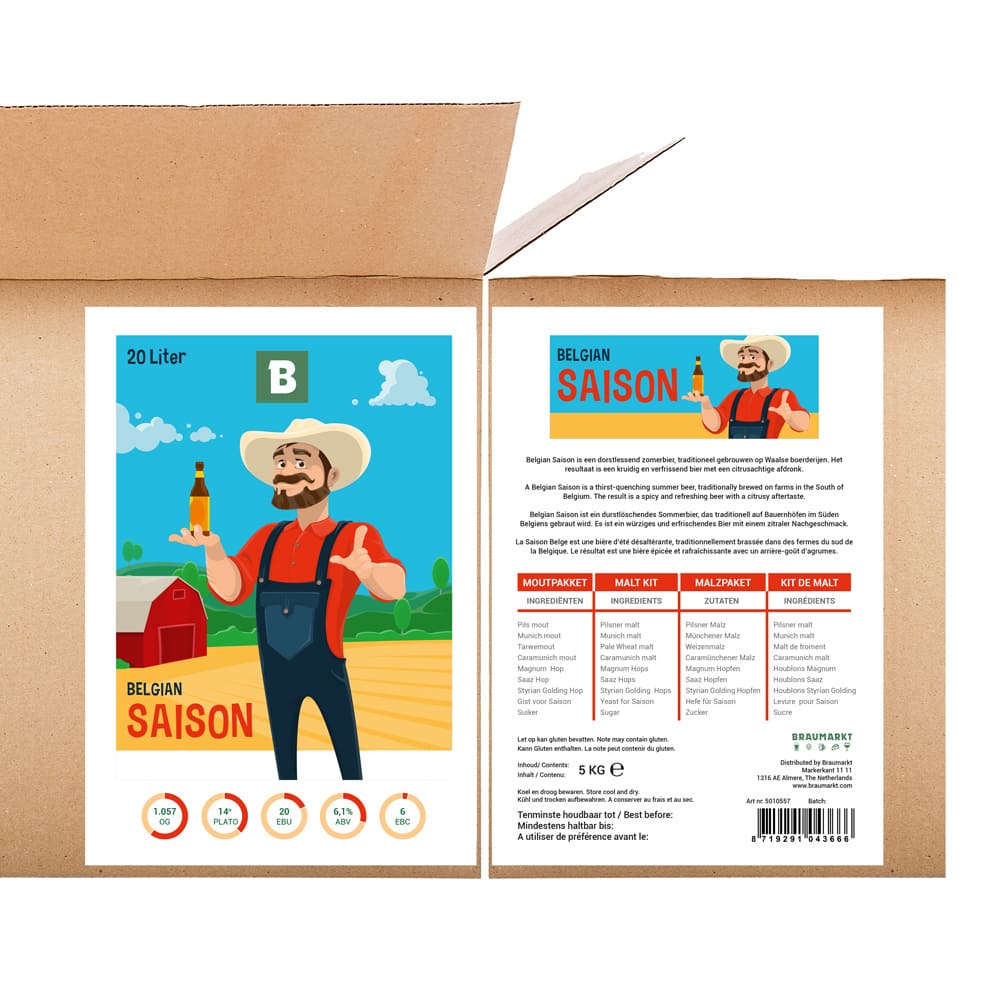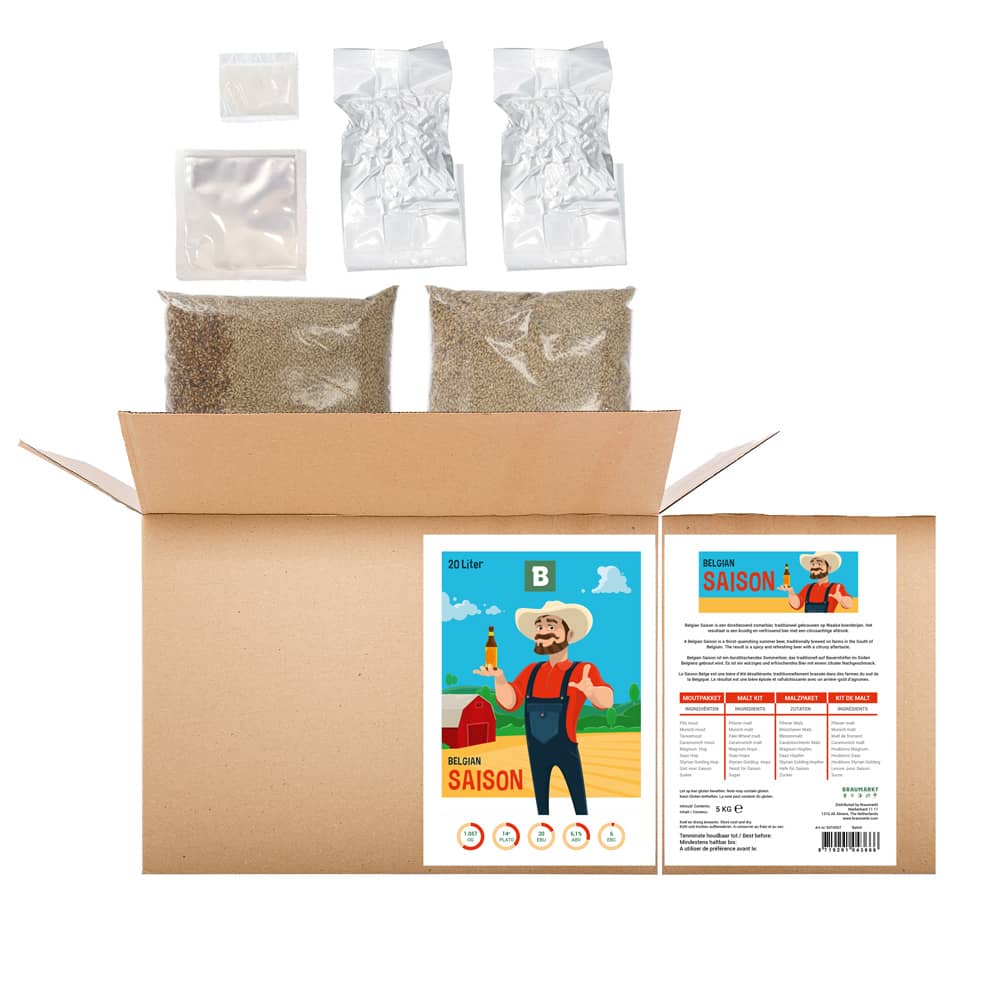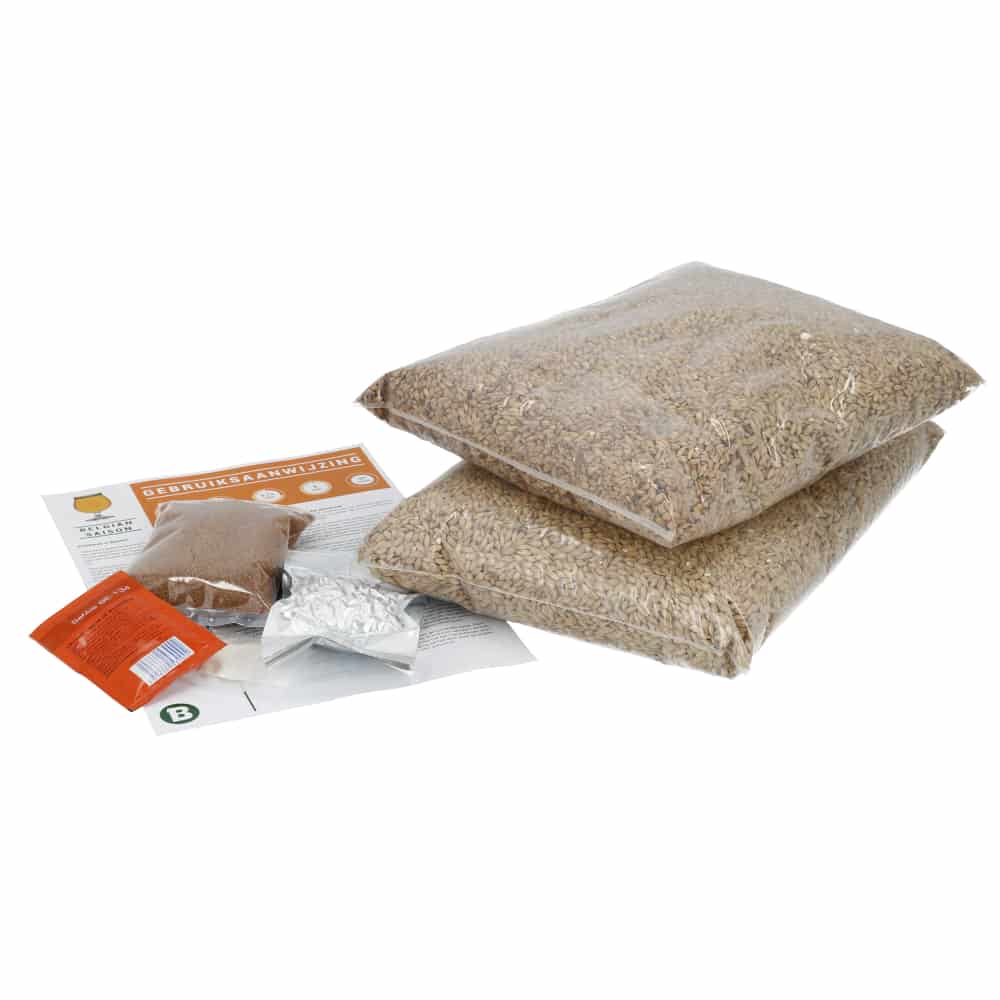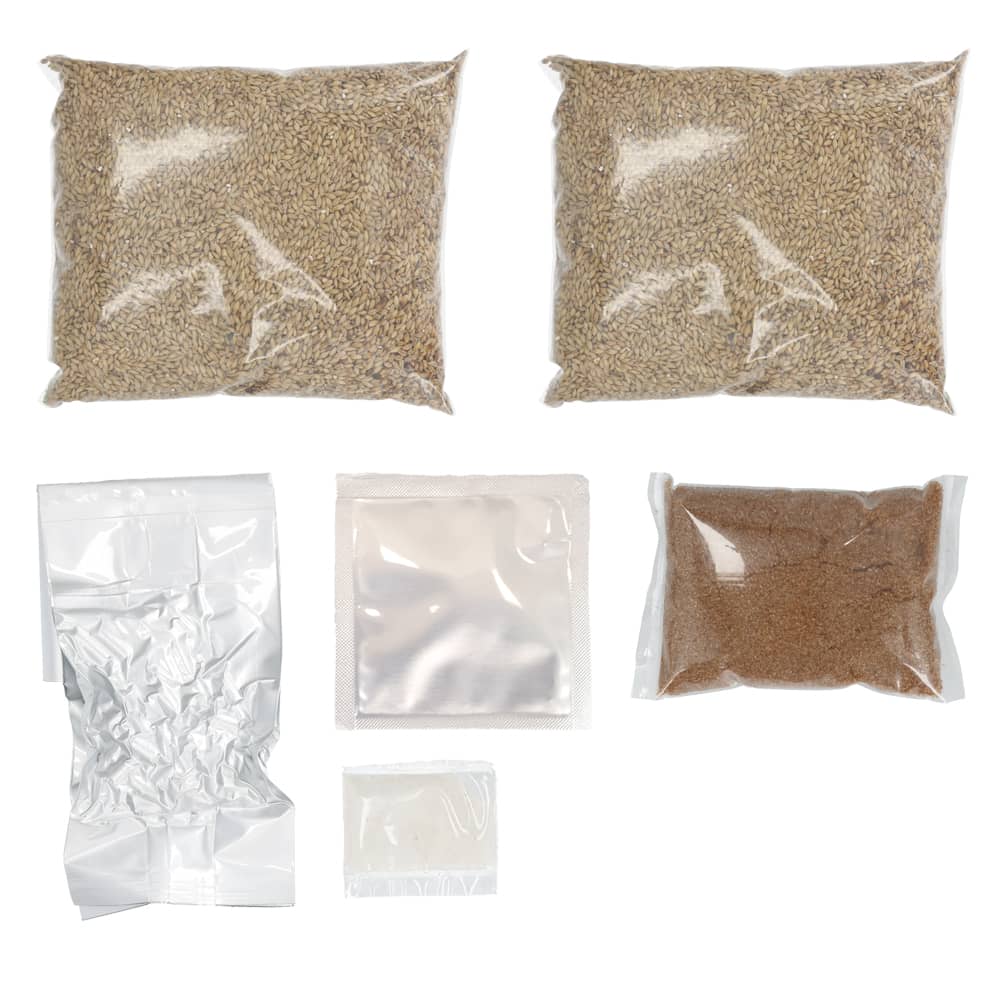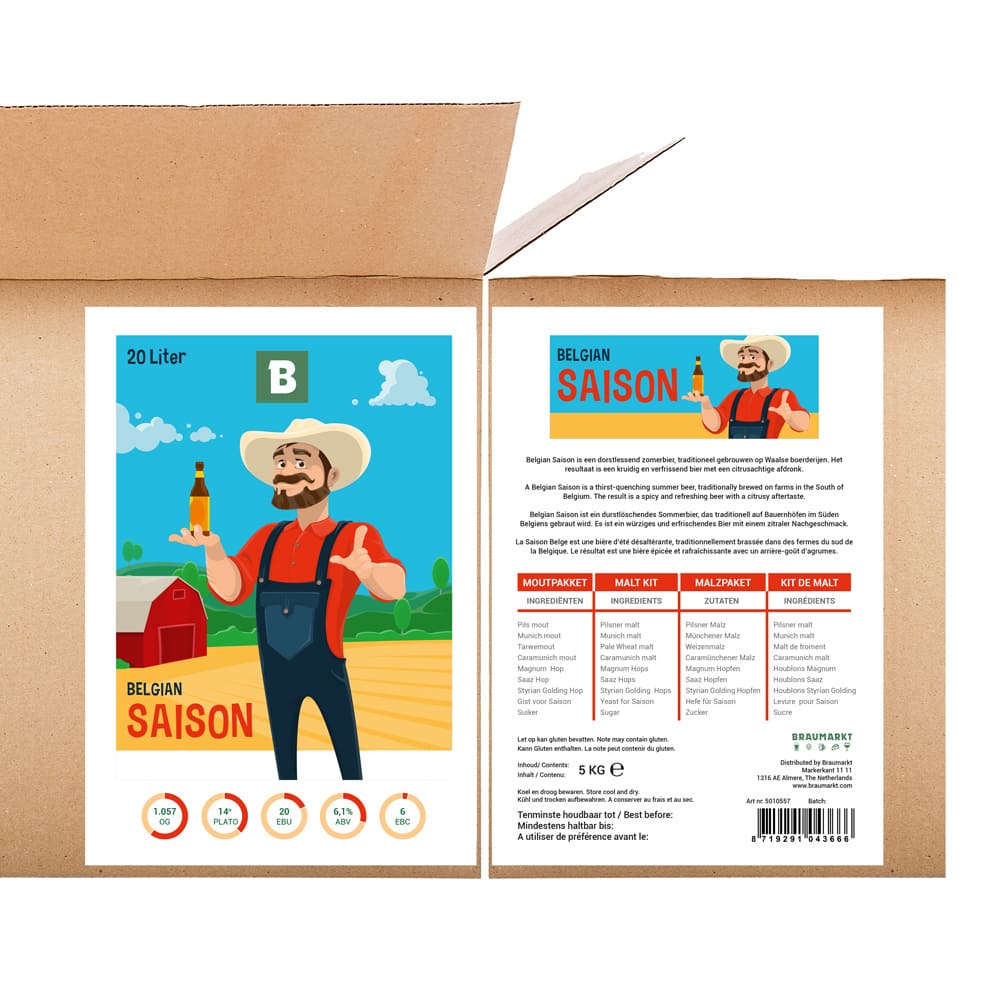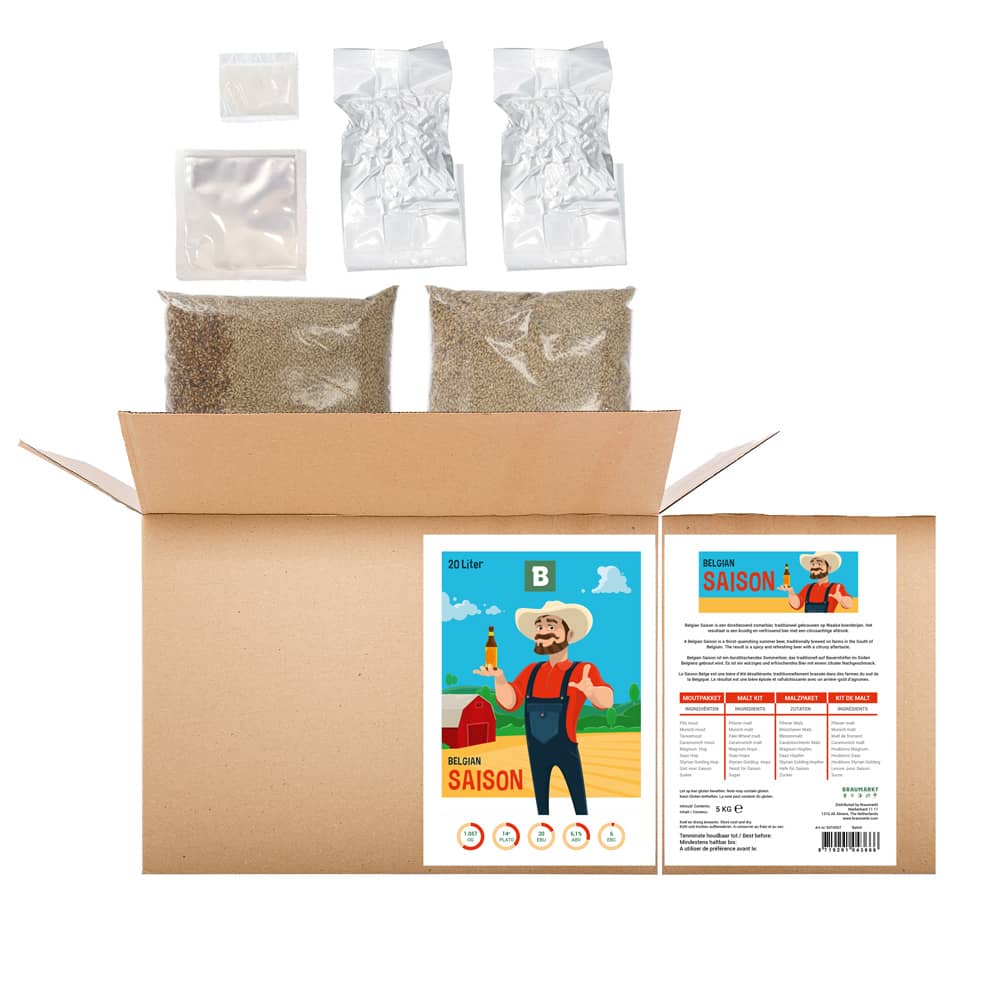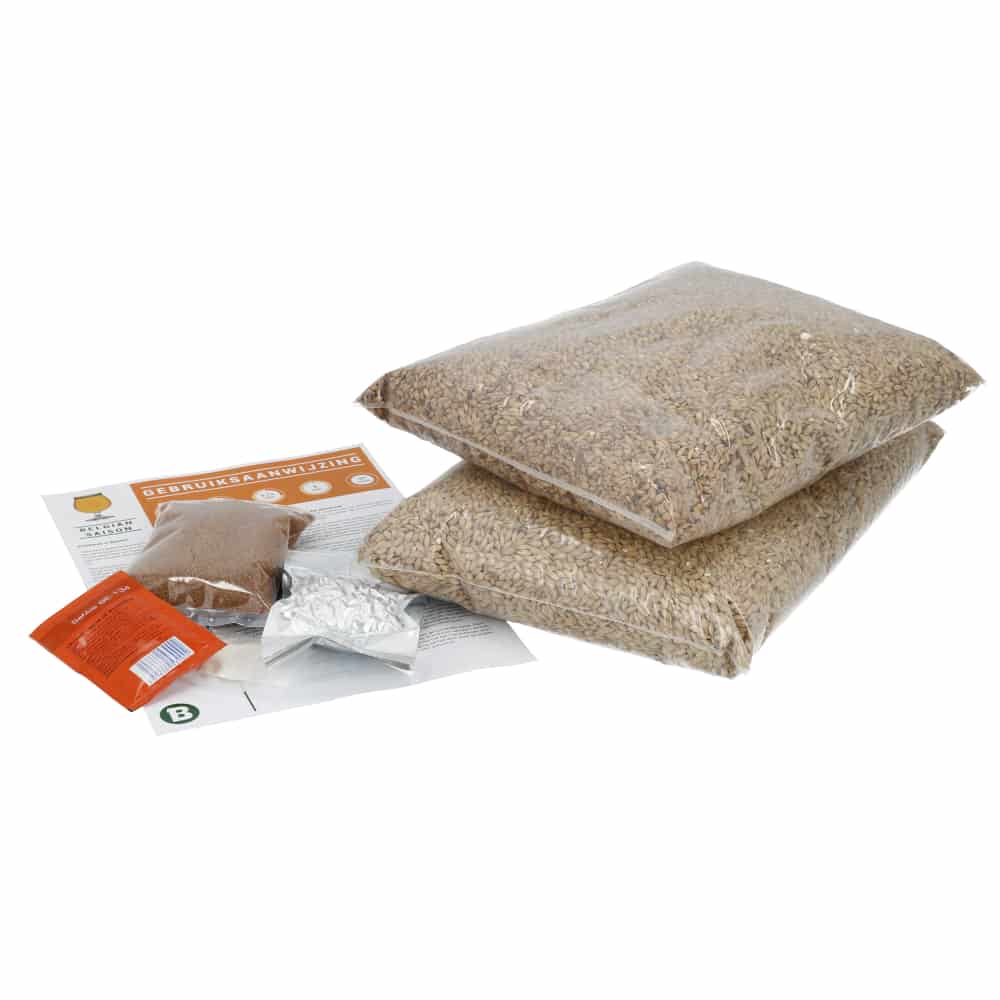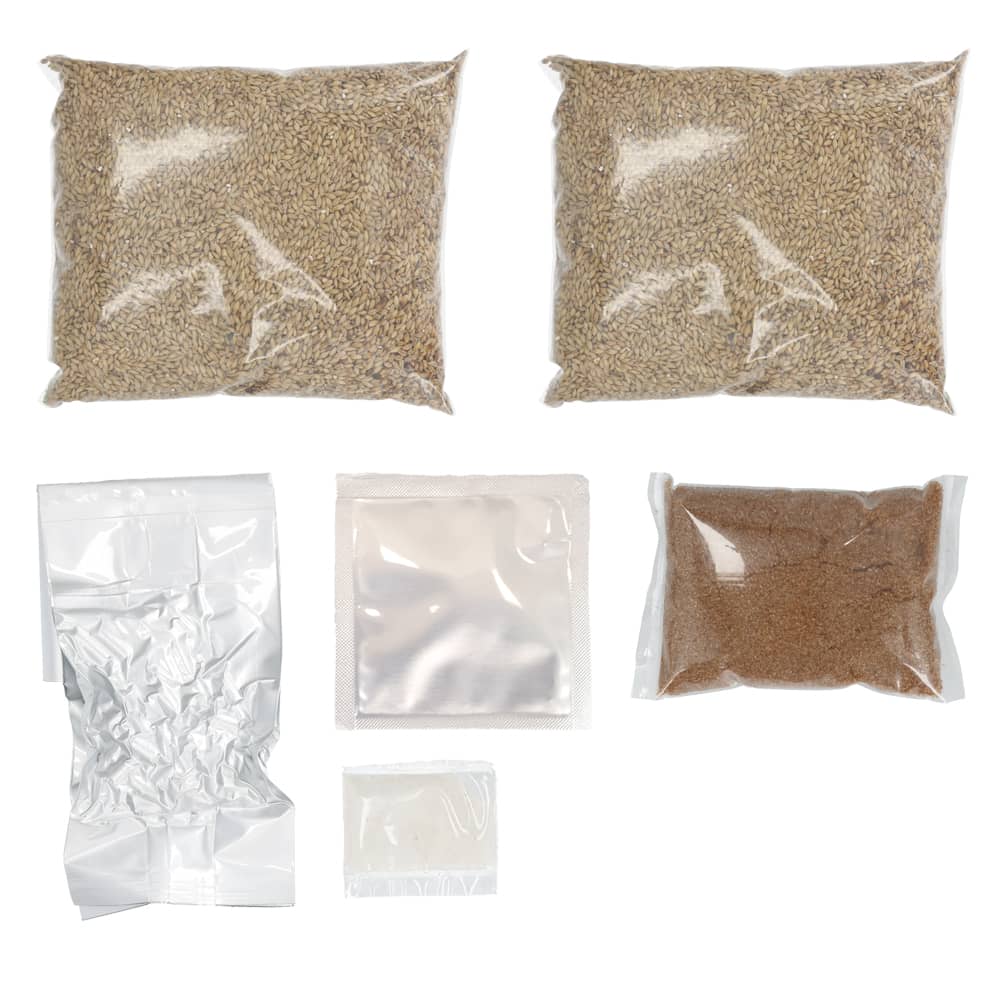 Available, delivery time 1-3 days
Available
Product information "All Grain Kit Belgian Saison"
Belgian Saison is a thirst-quenching summer beer that originates from the French speaking part of Belgium and contains a lot of herby hops. The resulting beer is refreshing beer with a citrusy finish. Preferably bottled in 75 cl champagne bottles and aged for 5 to 6 weeks.
Ingredients:*
Pilsner malt
Munich malt
Pale Wheat malt
Caramunich malt
Magnum Hops
Saaz Hops
Styrian Golding Hops
Yeast for Saison
Sugar
OG: 1.057
Alcohol content: 6,1% ABV
Colour: 6 EBC
Bitterness: 20 IBU
* Note: Contains gluten
This all-grain beer recipe kit is composed of the best malts of The Swaen®, Weyermann® and Dingemans. The malts still need to be crushed. The vacuum sealed hop is packed in ready-to-use hop boiling bags. The type of yeast is carefully chosen. These all-grain kits are perfectly suitable for use with the Speidel Braumeister®.
Properties "All Grain Kit Belgian Saison"
| | |
| --- | --- |
| Alcohol content: | 5 to 6 |
| Beer color: | Blond |
| Bitterness: | Moderatly bitter |
| Malt kit type: | Malt - whole grain |
| Volume: | 20L |