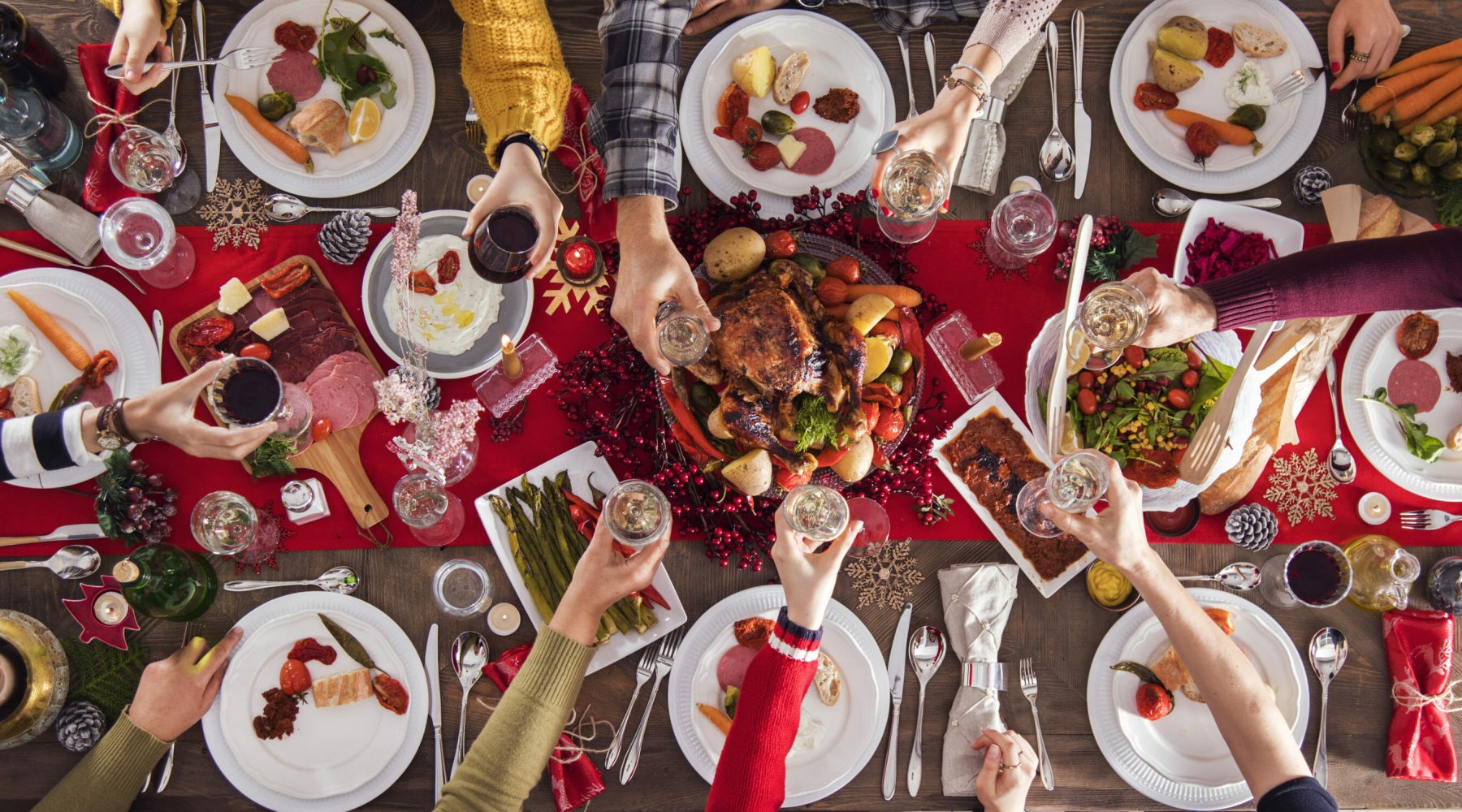 Culinary tips on beer for the festive season: here is how to find the tastiest beer to go with your Christmas dishes
Tips for pairing beer with food
Tip 1: Good preparation is half of the battle
A perfect match between beer and food requires good preparation. Once you know what dishes you want to put on the table, you can start thinking critically about the beers. Then shopping comes, any pre-tasting and only at the last moment does the beer shine on the table. On the contrary, throwing random beers on the table at the last moment does not offer success.
Tip 2: Determine the main flavor of your dish
Now that you know what dish you are looking for a beer for, it is important to determine the main flavor. This is not sciences or mathematics. With logical thinking, you can figure out the main flavor of each dish. For example, a main course with chicken and lemon has a sweet and sour flavor and an ice cream dessert with warmed cherries a sweet brand.
Tip 3: Look for flavors that reinforce each other
The easiest way to take your dish to the next level is to choose flavors that reinforce each other. In culinary terms, this is called the accent method. It is nothing more than pairing your festive dish with a beer that has the same main flavor. This is to enhance the main flavor. A good example is pairing a sweeter beer with caramelized meat.
Tip 4: Look for flavors that complement each other
Another way to complement your dishes is to use complementary flavors. This is also known as the bridge method. In this case, you look for flavors that are similar and complementary to the main flavor. With a stew you like to serve a double spice for this reason.
Tip 5: Give your dish an extra dimension with opposing flavors
For the daredevils, there is the contrast method. A case of trial and error or trial and error. Combining a dish and a beer with opposing flavors gives your dish an extra dimension. Sometimes this is phenomenal, but sometimes it is less delicious. In any case, pairing bitter beer with spicy food is necessary. Choose a refreshing lager or a tasty IPA.
If you finally follow these tips, do not hesitate to post a photo or comment on our social media, we would love to see the result.
Mangrove Jack's Craft Series IPA
Rich and malty with earthy floral notes and a hint of spice. This beer is the perfect balance of malty sweetness and refreshing bitterness. Specifications ABV Approx.: 4.7% Bitterness: 3/5, 35-45 IBU Colour: Vibrant gold Makes: 20L Yeast: M42 New World Strong Ale Hops: Hallertau, Columbus, Target, Admiral If you want to make 23 liters of beer add one of the following: Pure Liquid Malt Extract: 1.2 kg (2.65 lb) Beer Enhancer 1: 1.4 kg (3.08 lb) Dextrose: 1kg (2.2 lb) This kit is supplied in a foil package (Pouch). The pouch is cold-filled using nitrogen technology so that the taste and aroma of the ingredients are optimally maintained.
Available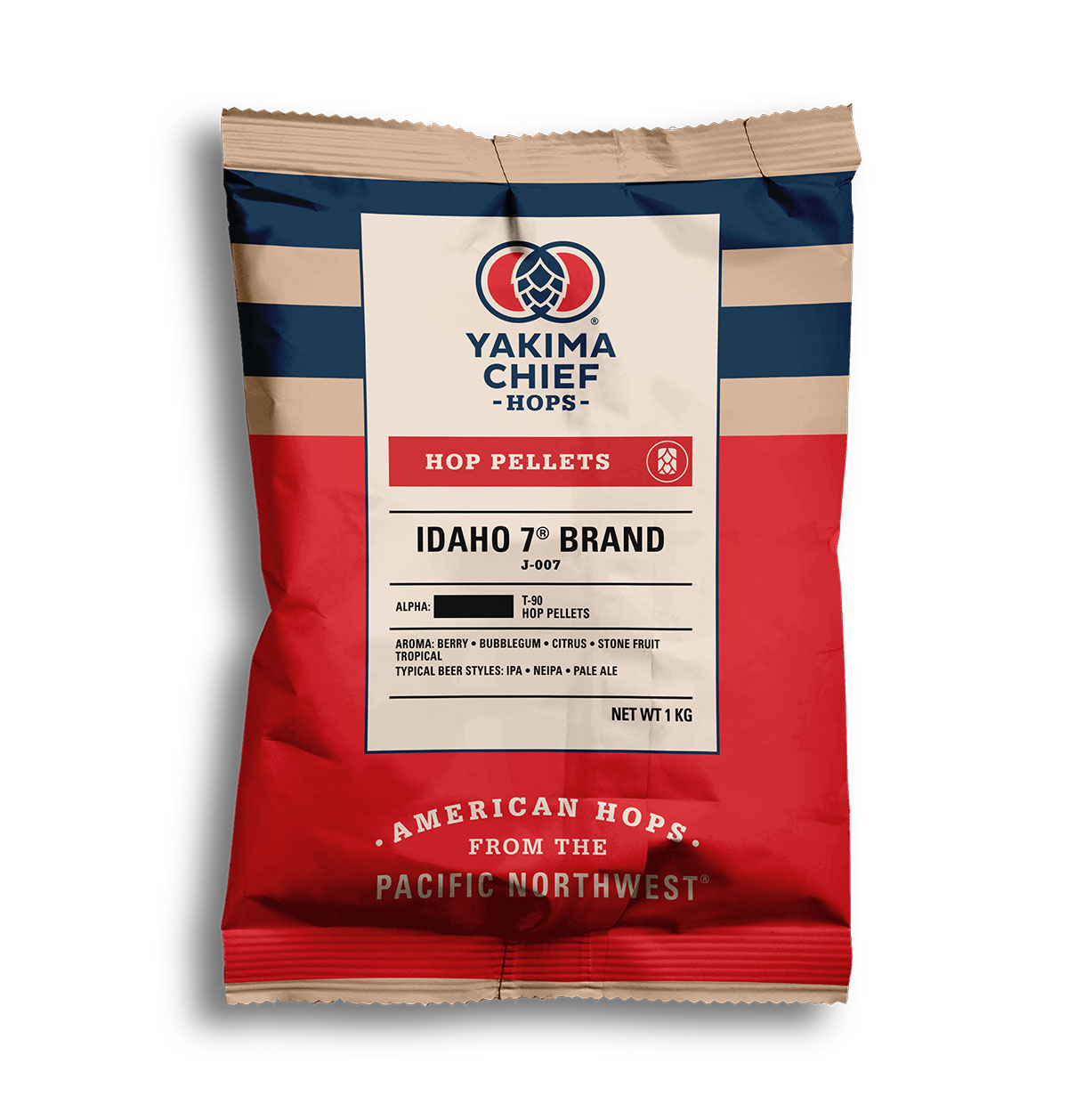 Yakima Chief Hops Idaho 7® Hop Pellets 1000 gr
Idaho 7™ is the first hop release from Jackson Farms. It has a unique flvor shows up as citrus and a pleasant herbal character merge into somewhat of an earl grey tea. this dual purpose hop can carry a recipe but will give its best when used with Citra or Warrior. Specifications: Alpha Acids: 12,5% Beta Acids: 12-16% Origin: USA Harvest: 2021 Modified Atmosphere Packaging Content: 1000 g. Aromas: Berry, Bubblegum, Citrus, Stone fruit, Tropical
Available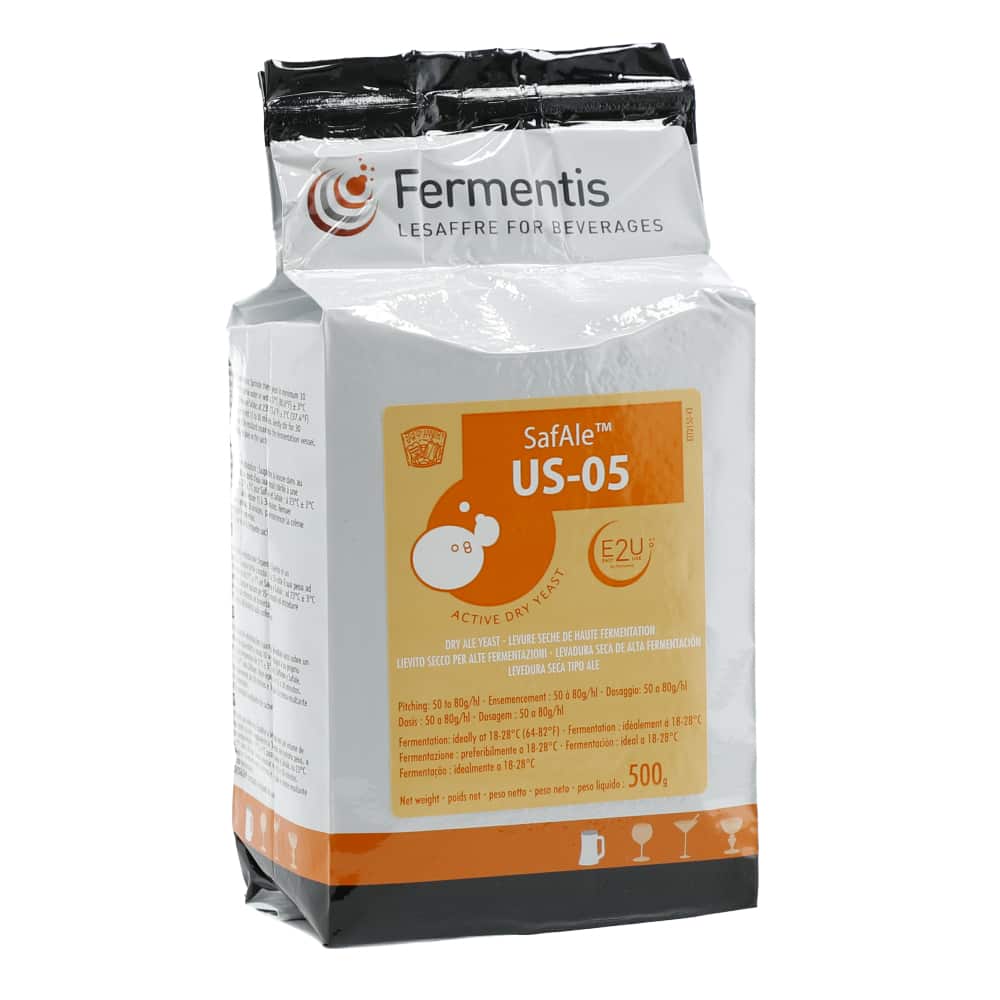 Fermentis Safale US-05 500 g
A top fermenting yeast, the best known yeast from Amerika. Also available as a ready-to-use dry yeast. For well-balanced beers with low diacetyl and a very clean, crisp end palate. Flocculation: Low/Medium Final Gravity: Medium Fermentation temperature: 12-25 °C (ideally 15-22°C) Dosage: 0,5-1g / LTotal Esters: LowTotal Superior Alcohols: MediumApparent Attenuation: 81%Alcohol Tolerance: 9-11% Package: 500 g
few Available