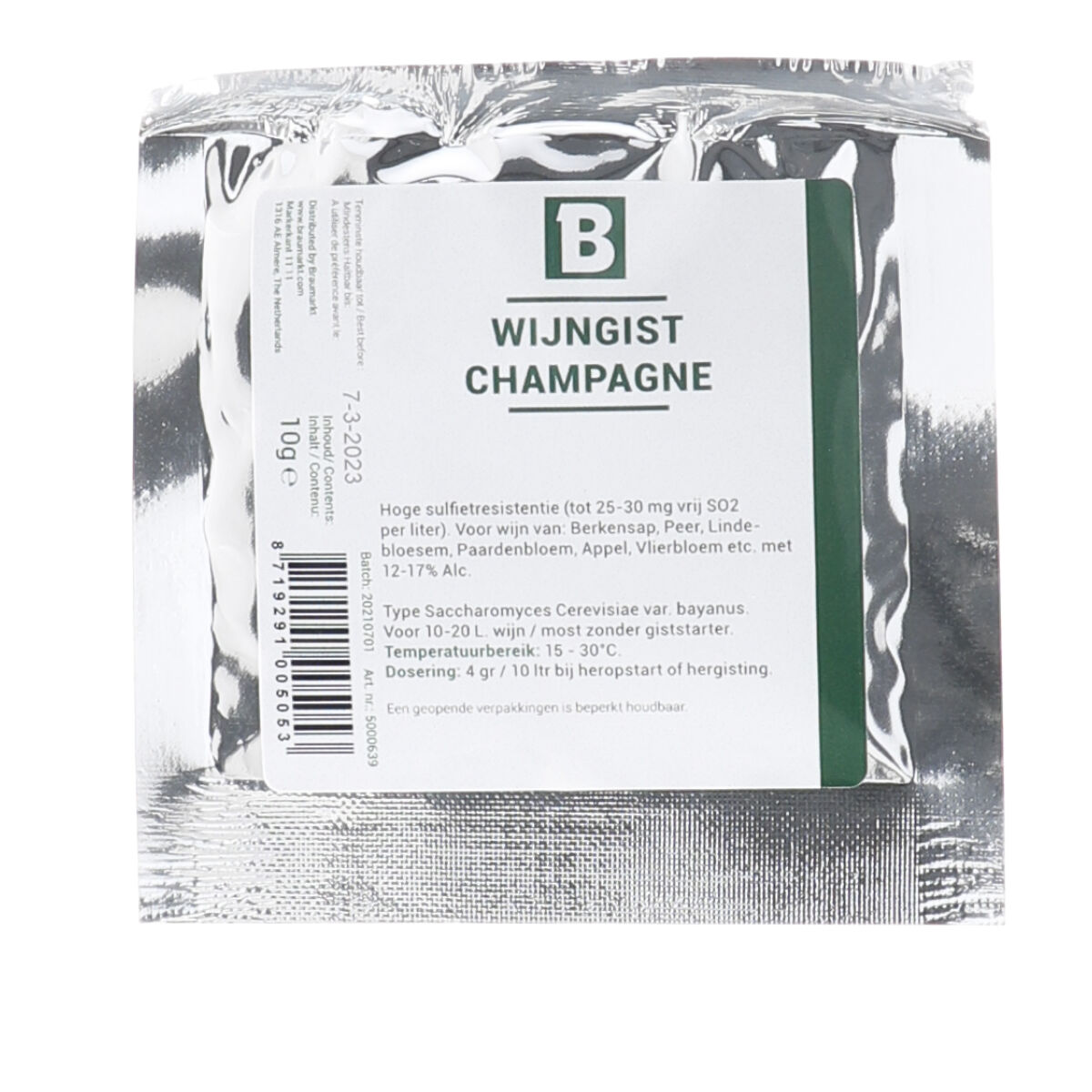 Available, delivery time 1-3 days
Available
Product information "Wine Yeast Champagne 1 x 10 gr"
Arsegan Wine yeast Champagne 10 gr., For beautiful white wines with (possibly) residual sugar and secondary fermentation in the bottle. High sulphite resistance (up to 25-30 mg free SO2 per litre).
Also applicable to fruit wine made from: Birch juice, Lime blossom, Dandelions, Apples, Pears, Elder flowers etc.
Enough for 10-20 litres of wine or most (without yeast starter)
Achieves alcohol content up to 12-17%
Yeast nicely dry
Temperature range: 15 - 30 ° C.
Type Saccharomyces Cerevisiae var. bayanus
Dose: 4 grams / 10 litres at start-up, secondary fermentation or in difficult circumstances
Opened packages have a limited shelf life.