Nitric /sodium nitrate E251 to brining 175 gr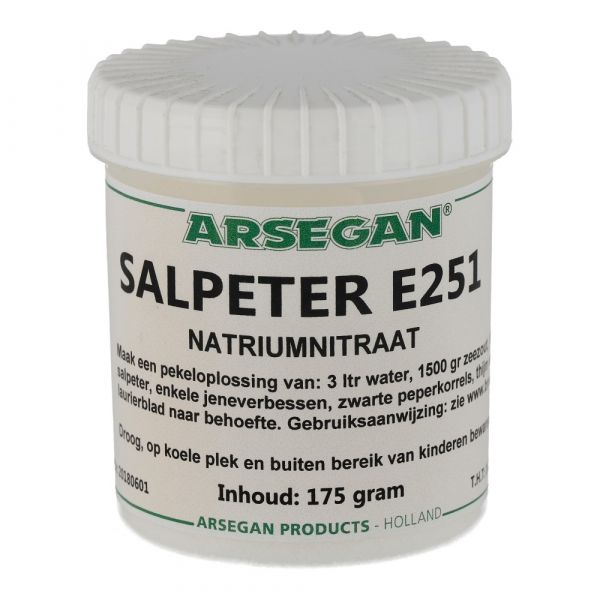 Available, delivery time 1-3 days
Available
Product information "Nitric /sodium nitrate E251 to brining 175 gr"
In the distant past there were no refrigerators and to preserve the meat 'brining ' was used . This technique is increasingly being used because it adds a specific taste to the meat.

Brine is a solution of sea salt, saltpeter sugar and water. When the meat is put into in the brine solution, it should be fully submerged.
Brine solution:
3 litres water
1500 grams of sea salt
100 gram Saltpeter
200 g sugar
a few juniper berries
black peppercorns
thyme and bay leaf at will
Use:
Put everything into a large pan and bring to the boil.
Check the salt percentage with a peeled potato.
If the potato instantly sinks to the bottom, salt must be added to the liquid.
Another possibility is to allow the liquid to boil, until the potato ' floats ' in the fluid .
Let the mass cool down and pour it on the meat until it's submerged.