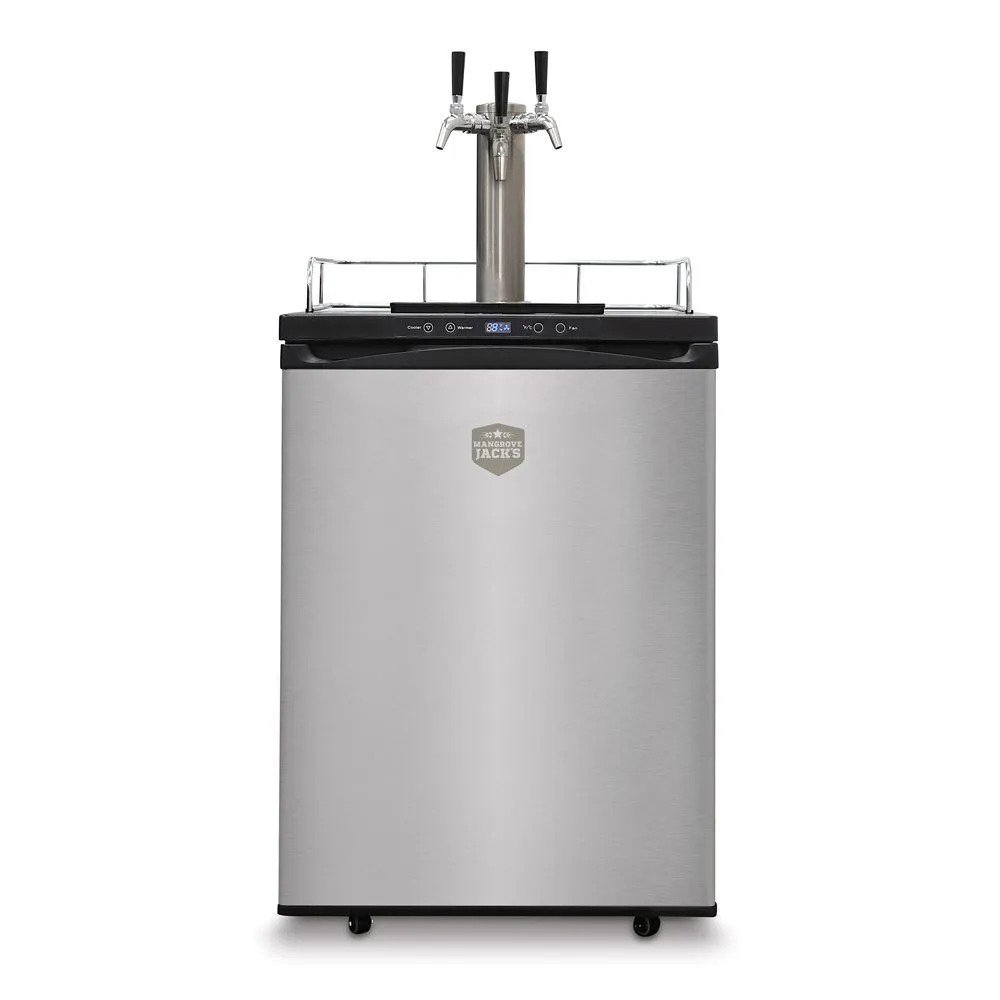 Available, delivery time: 1-3 days
Few Available
Manufacturer:
Mangrove Jack's
Product information "Mangrove Jack's Kegerator - Triple Tap"
Impress your friends with this shiny kegerator. Ideal for home brewers and beer lovers to keep your kegs chilled and ready for consumption. With this 3 Tap Kegerator, you can pour three of your favourite beers at the same time. Your beer will be deliciously chilled directly into your glass, and as your beer matures faster, your friends can join you in no time!
Features:
Suitable for 3 x 19 L cornelius kegs or one 50 L commercial keg.
Digital thermostat with a temperature range of 2-28°C (26-82 F)
Easy to fit beer and gas lines to reduce foaming.
Easily adjustable thermostat.
What's in the package:
Refrigerator suitable for 3 Soda kegs or 1 50-litre commercial beer keg.
Robust Co2 regulator.
Gas and beer pipes with push-fit connections.
Stainless steel tap tower with 3 taps.
Holder for a Co2 cylinder (cylinder not included!).
Glass rack and fridge shelves.
Tower fan
Driptray
Specifications:
Tower height: 320mm
Refrigerator dimensions: 880x600x595(730mm with Co2 holder)
Rail height: 70mm
Wheel height: 55mm
Refrigerant: R600 a
Voltage: 220-240V
Interior diameters:
Width:540mm
Diameter: 395mm
Height: 725mm