Inkbird BG-HH1C Instant read thermometer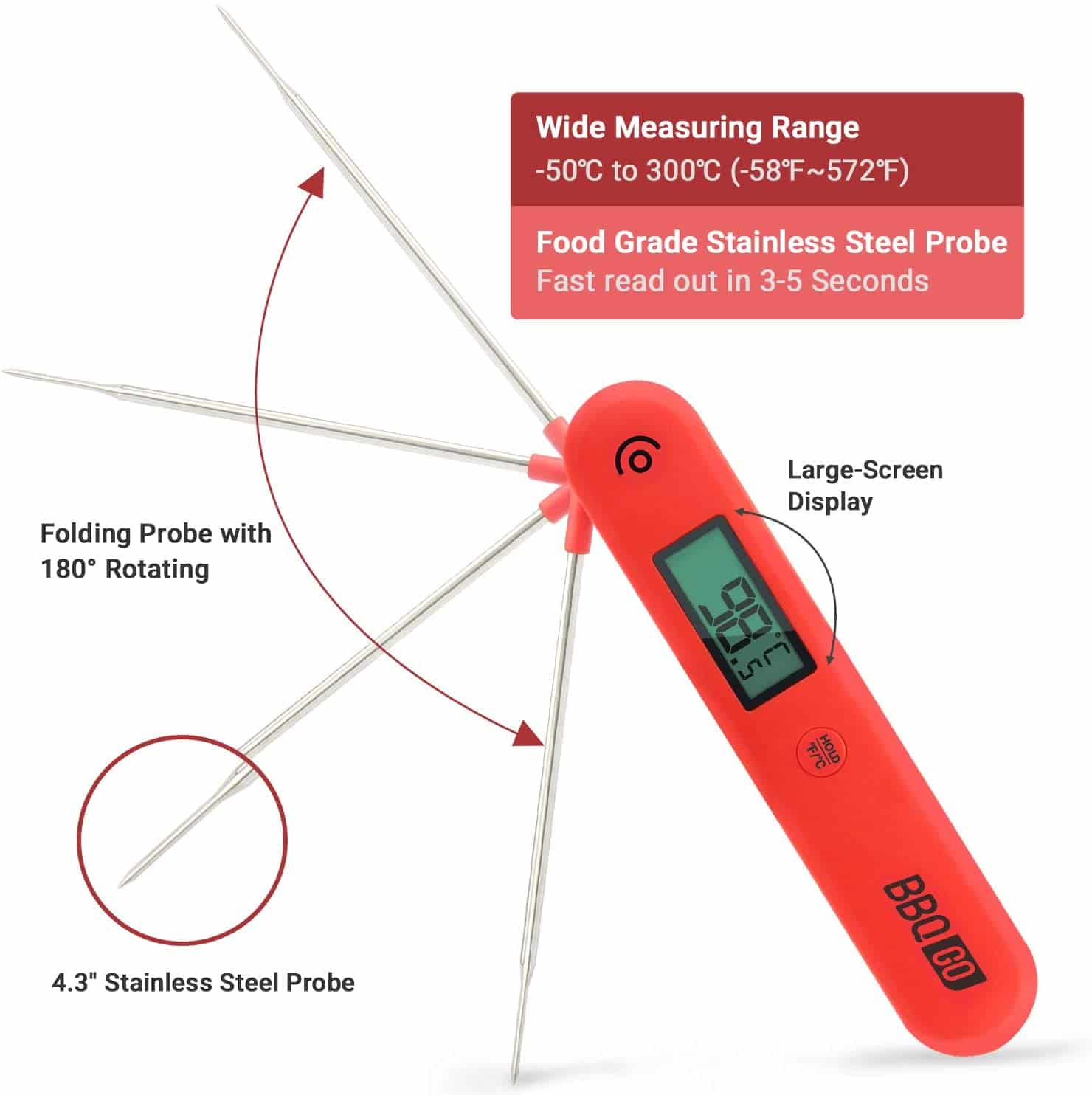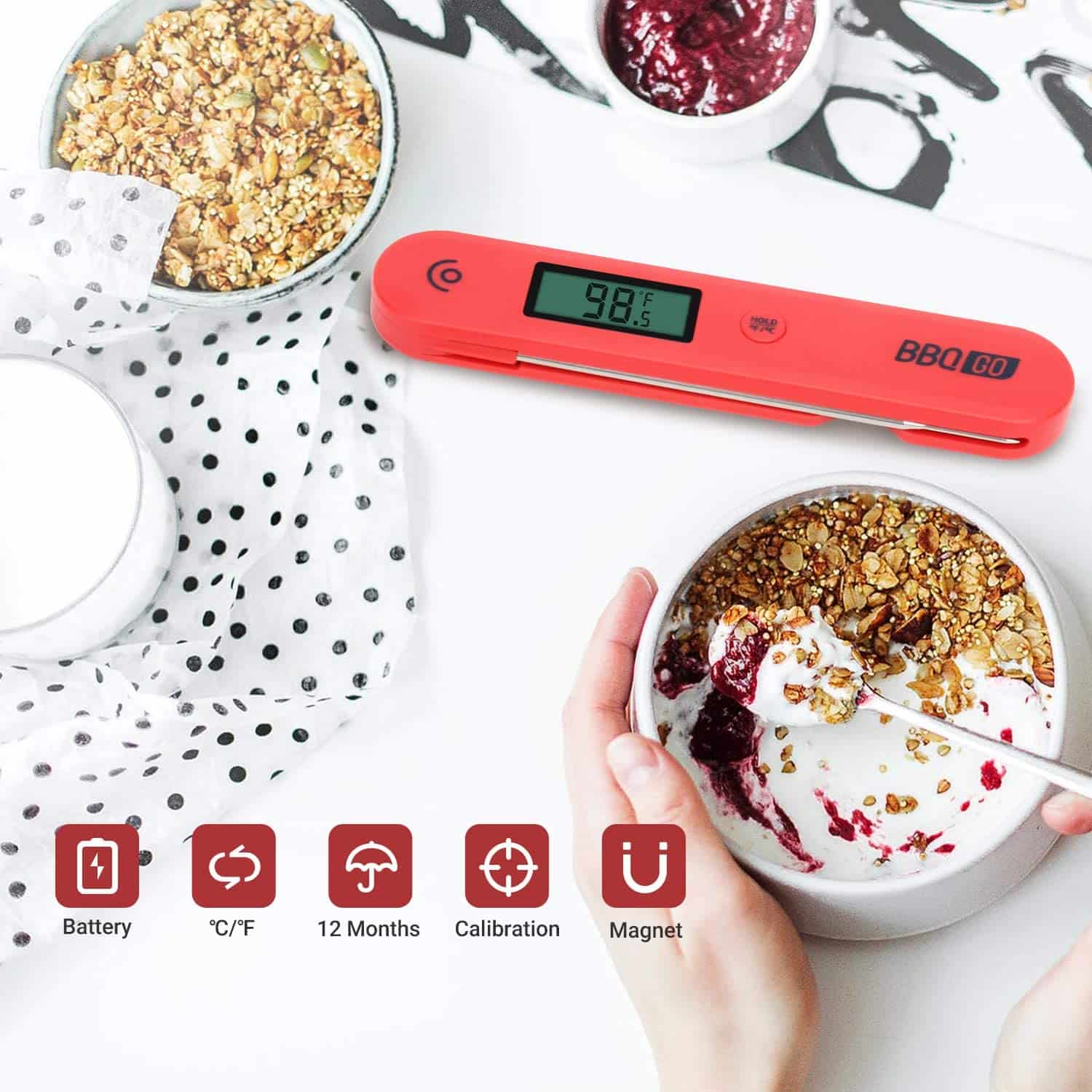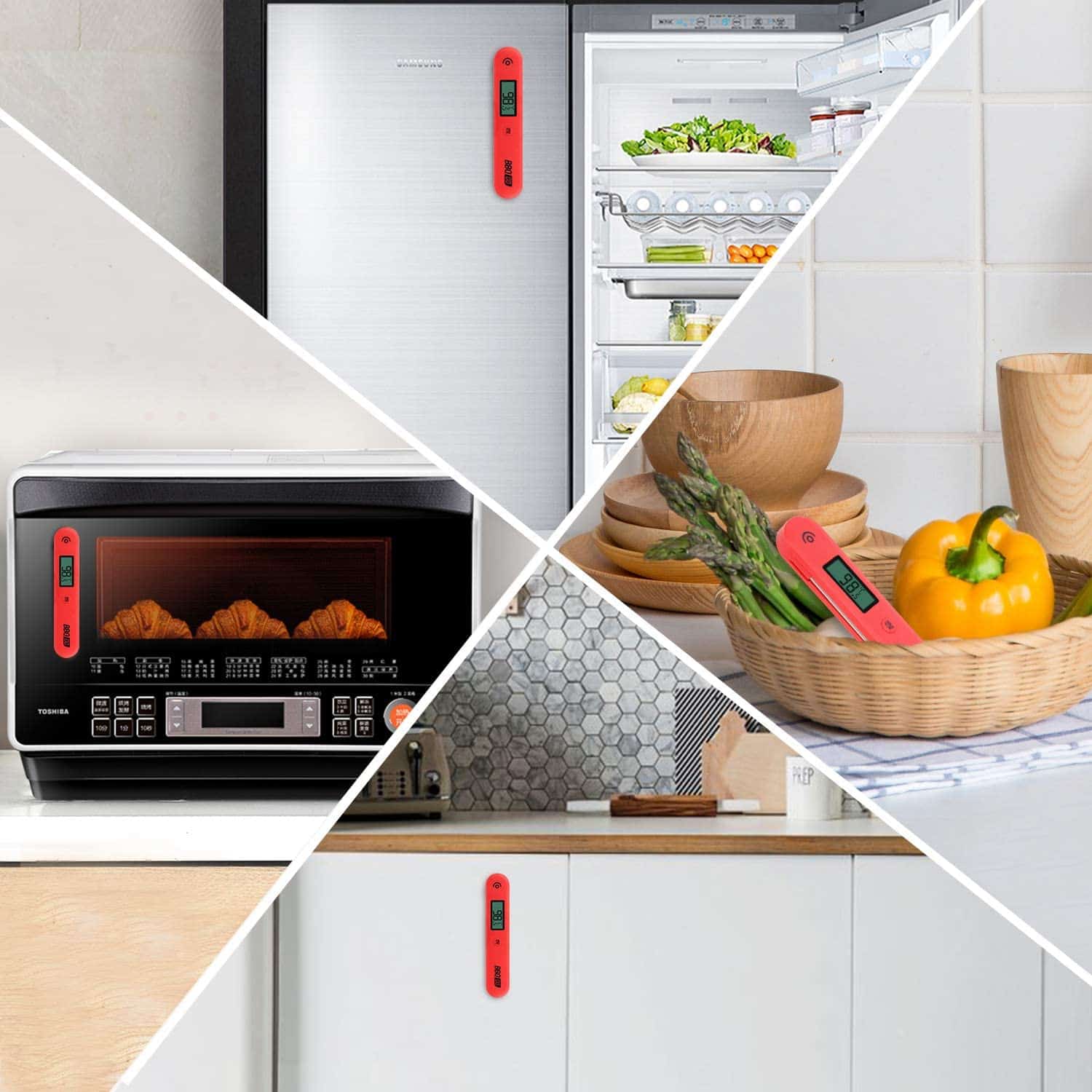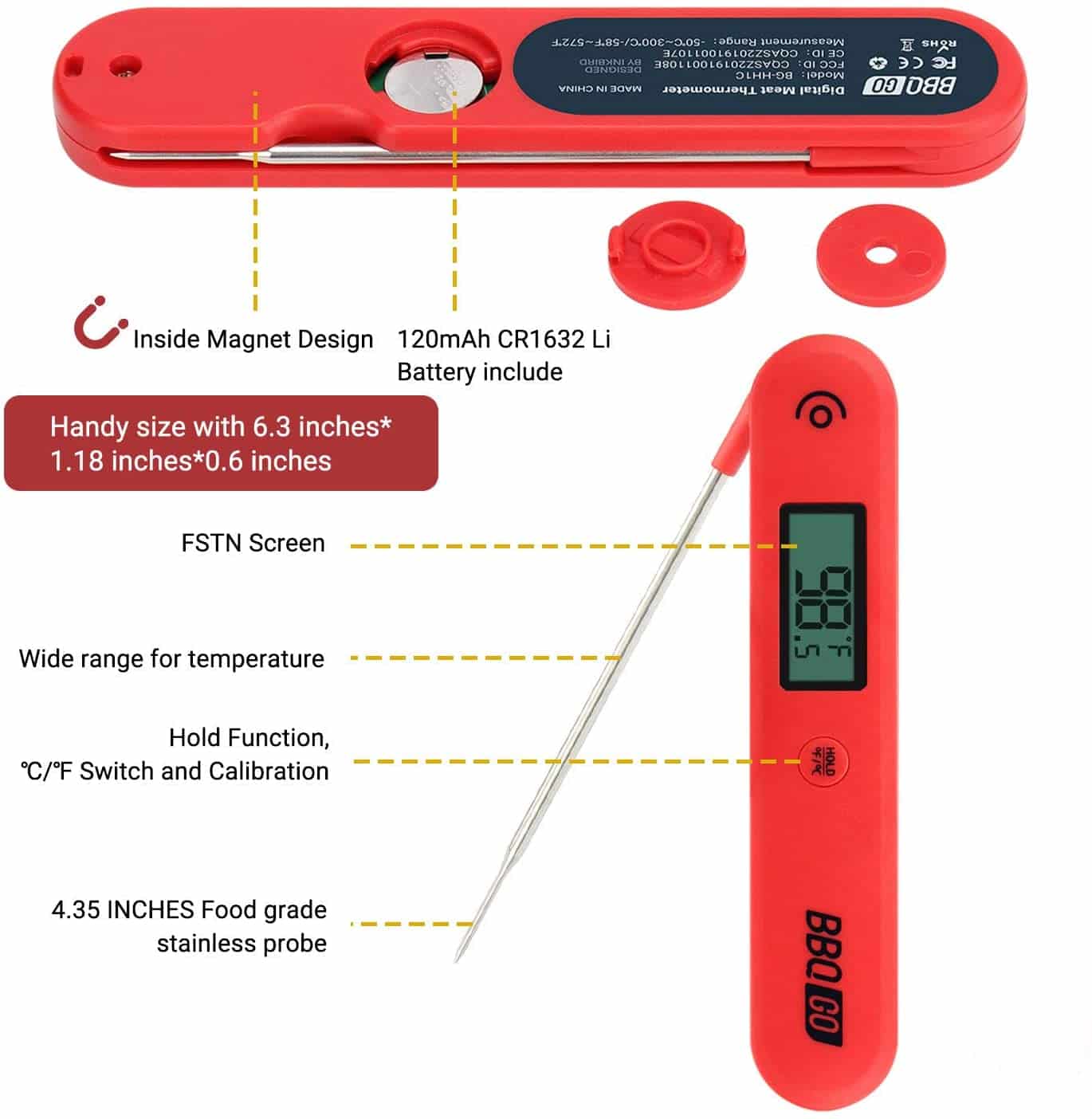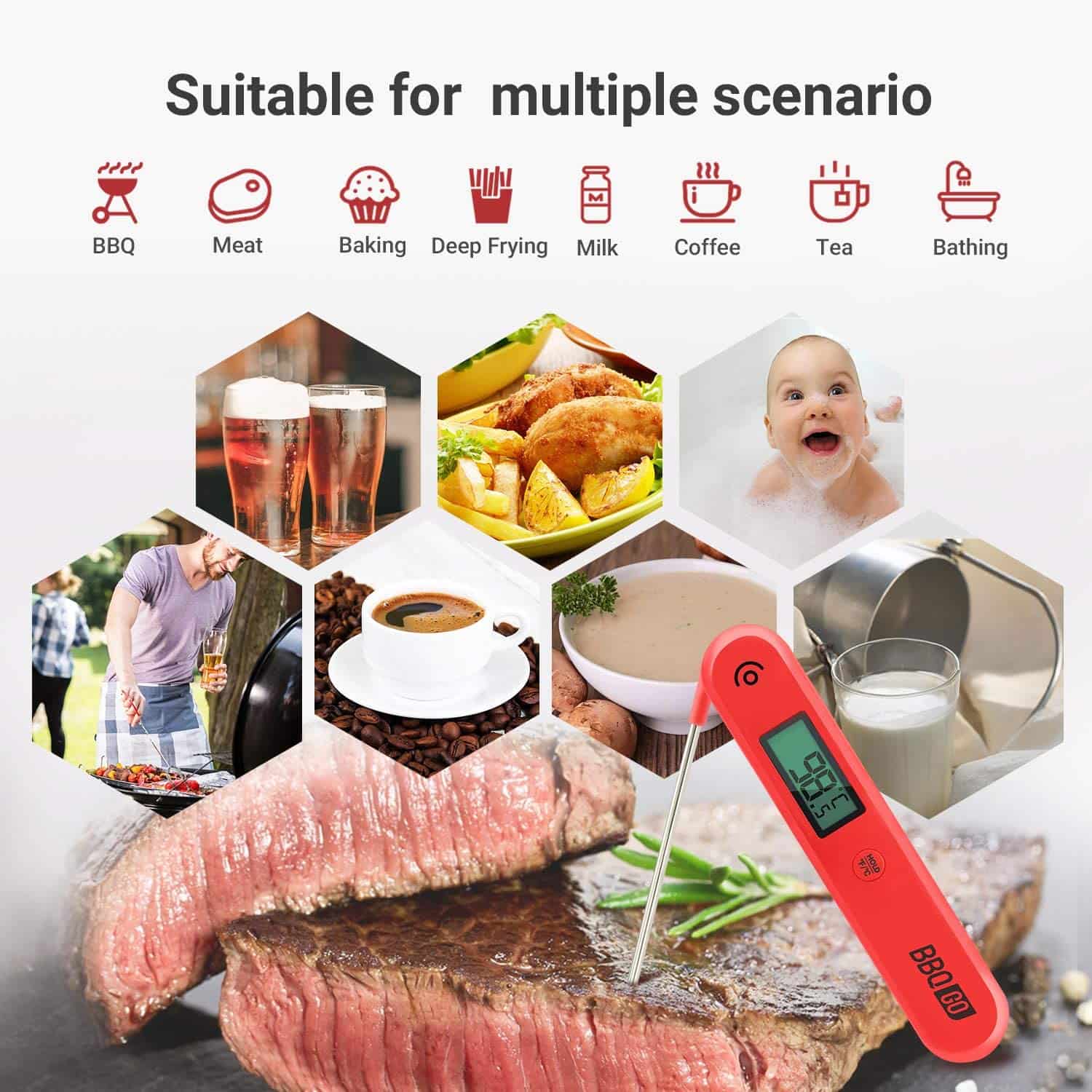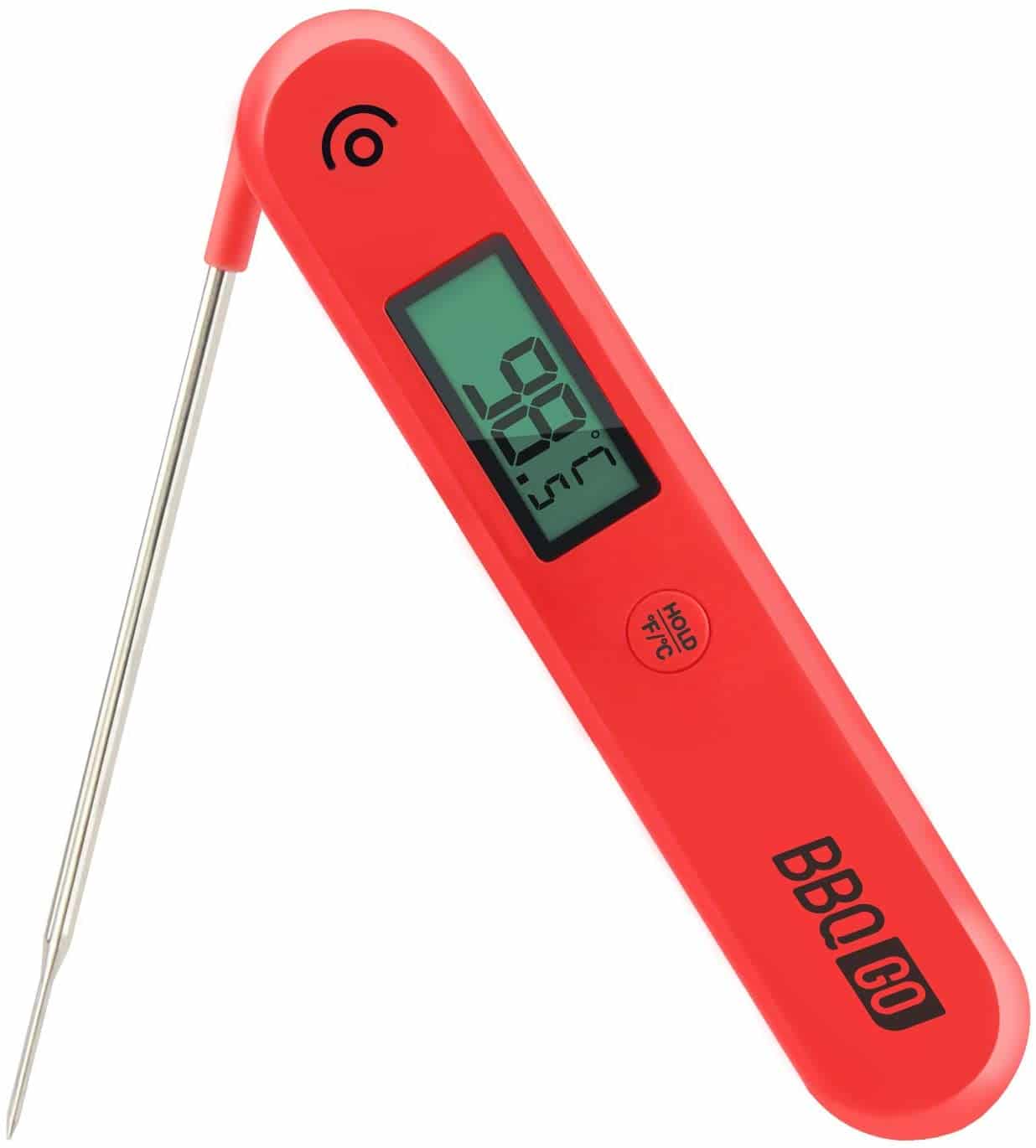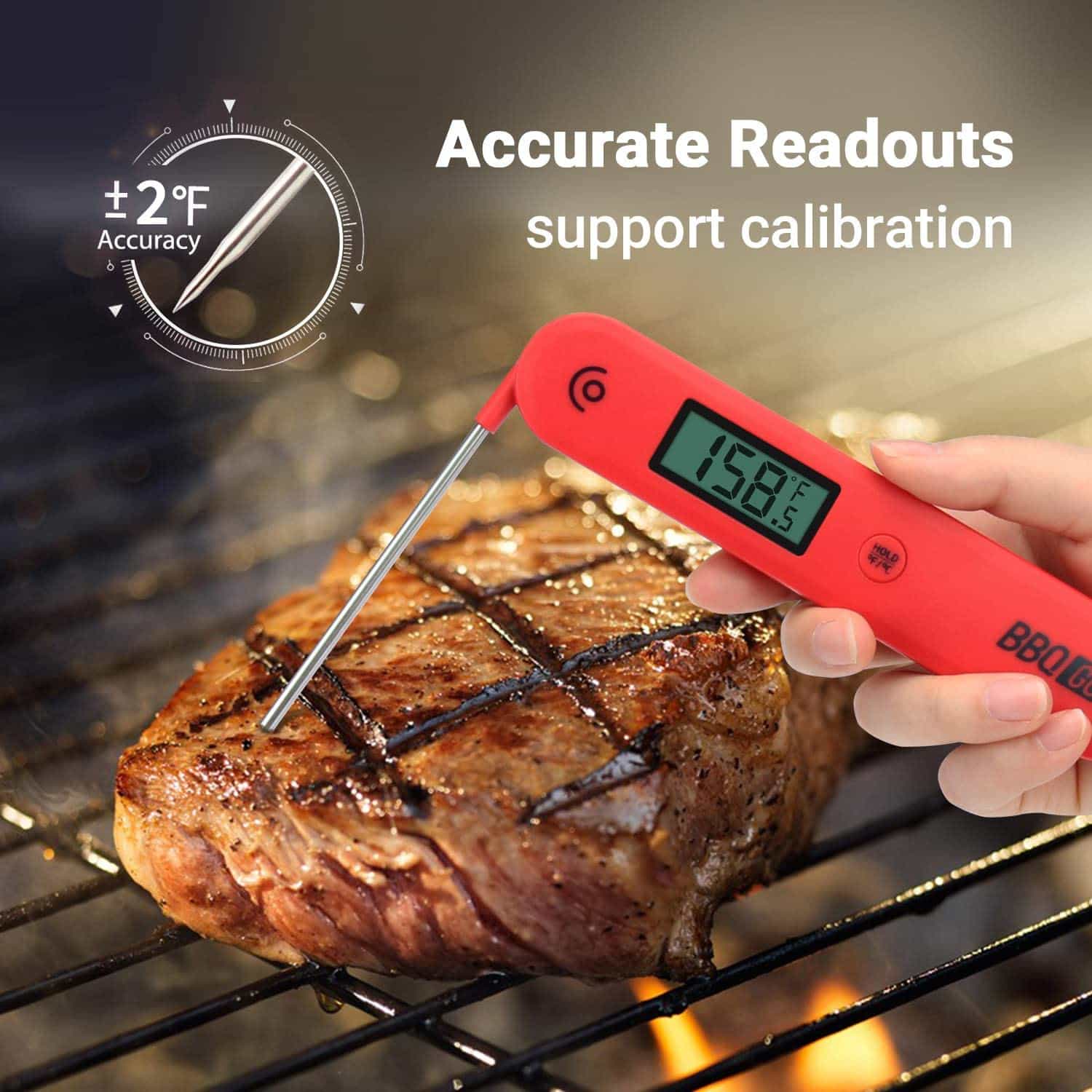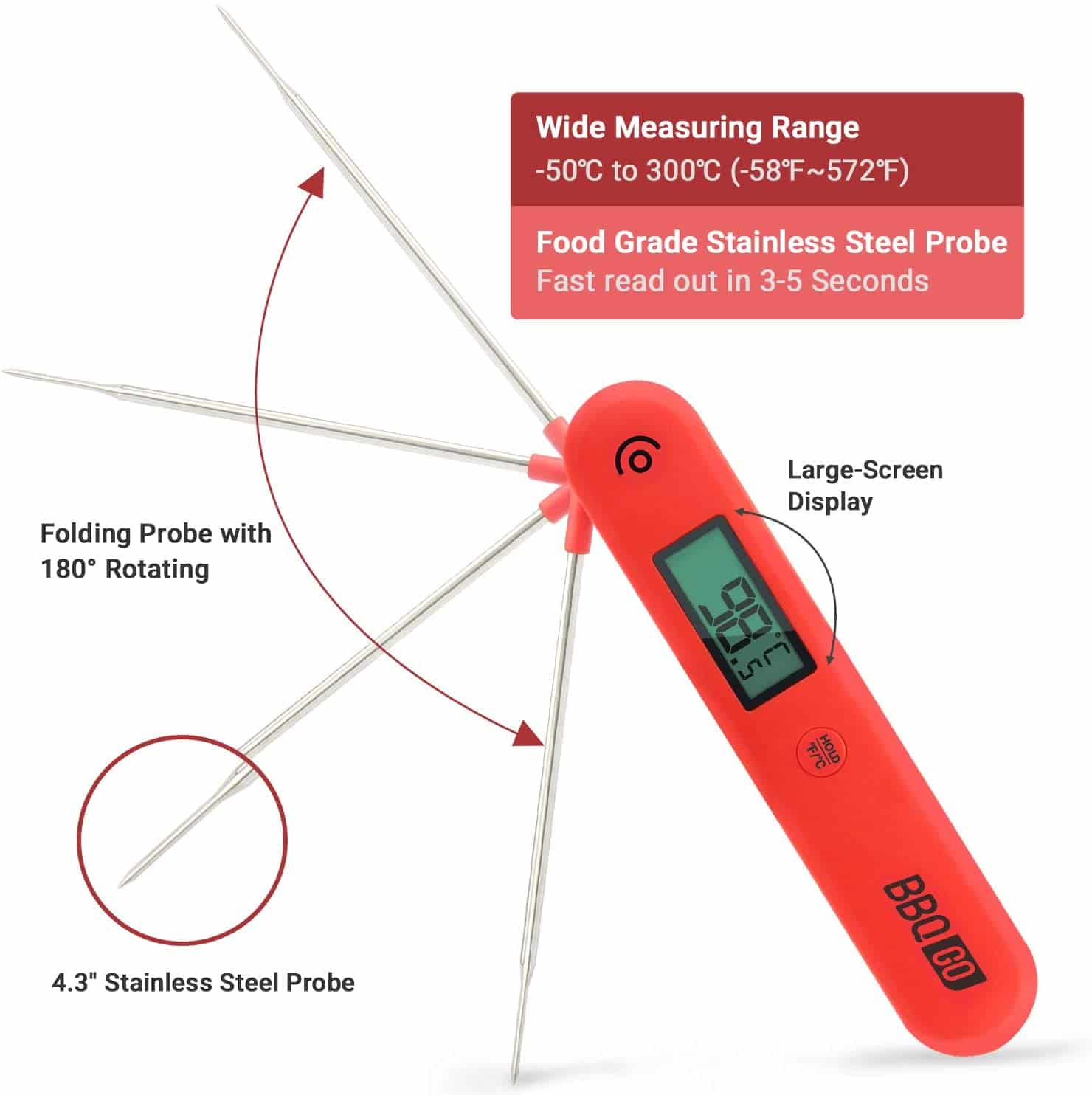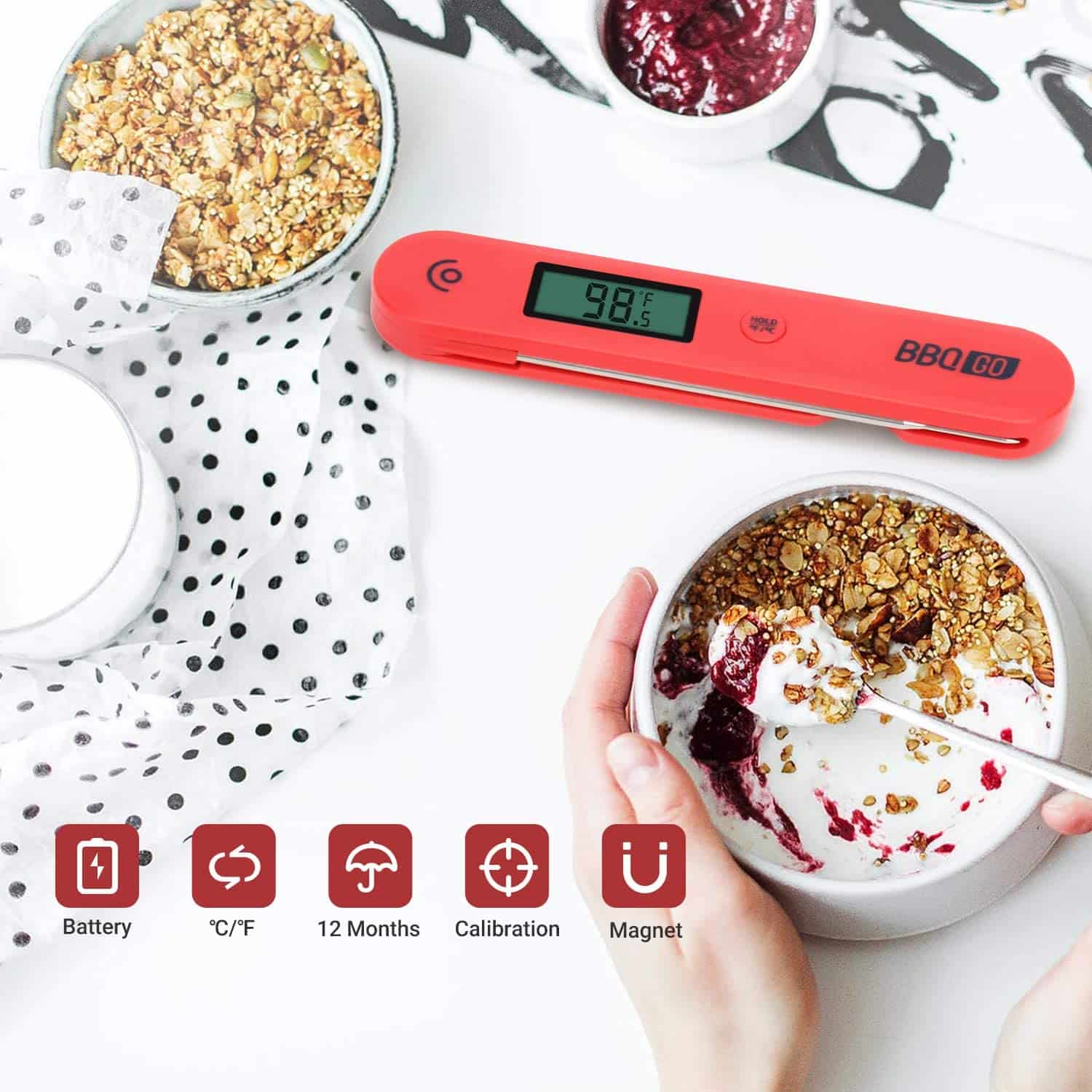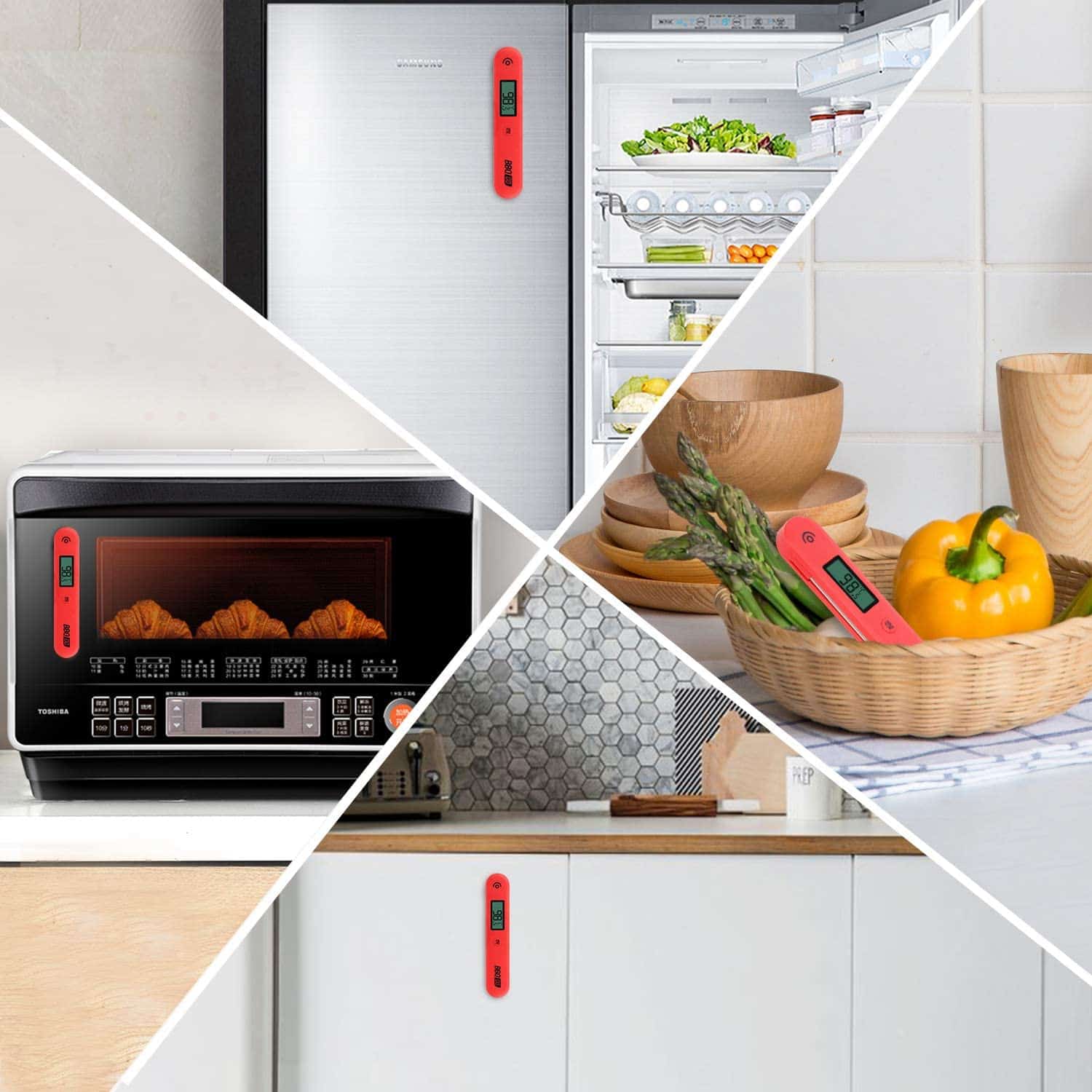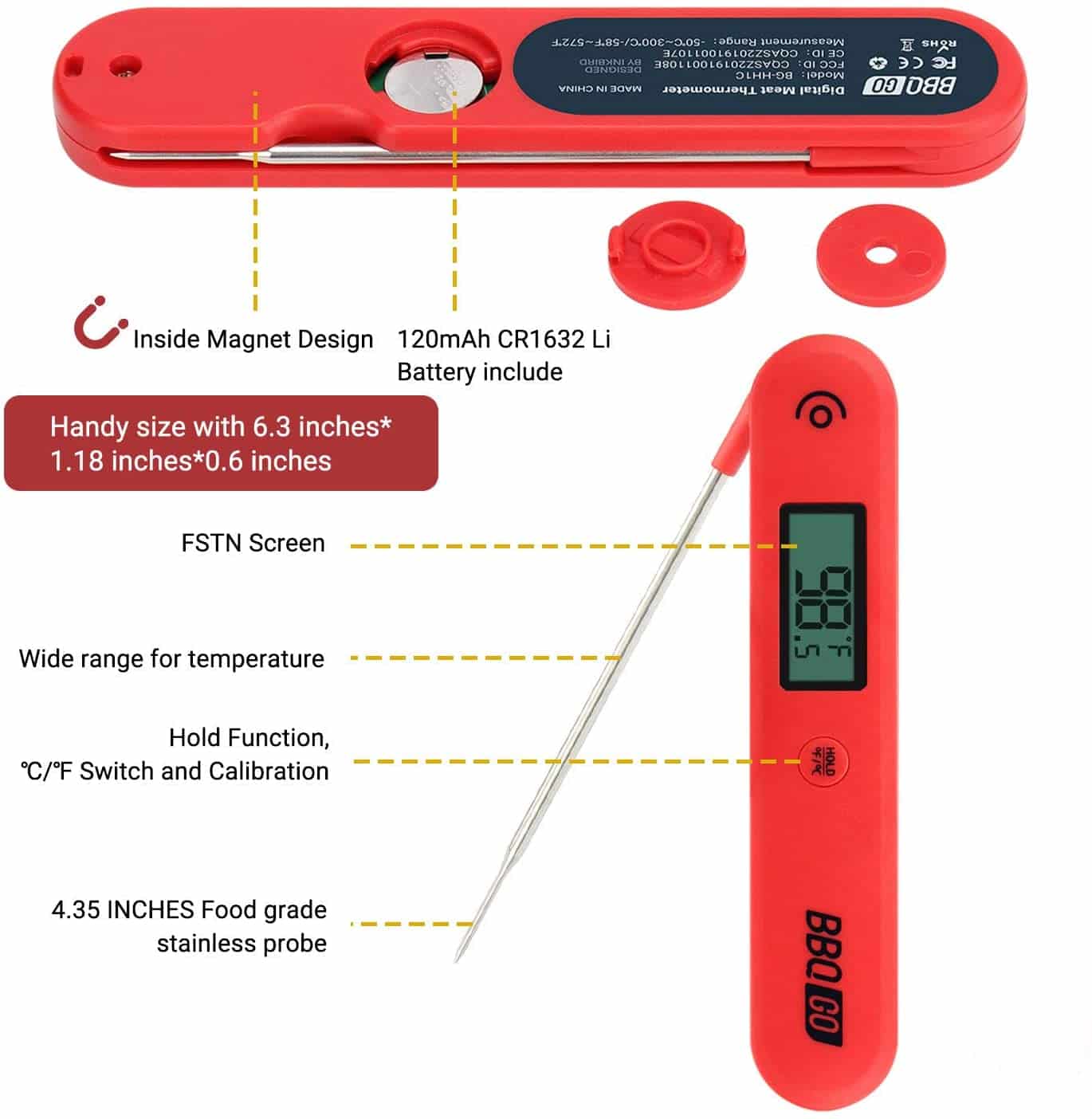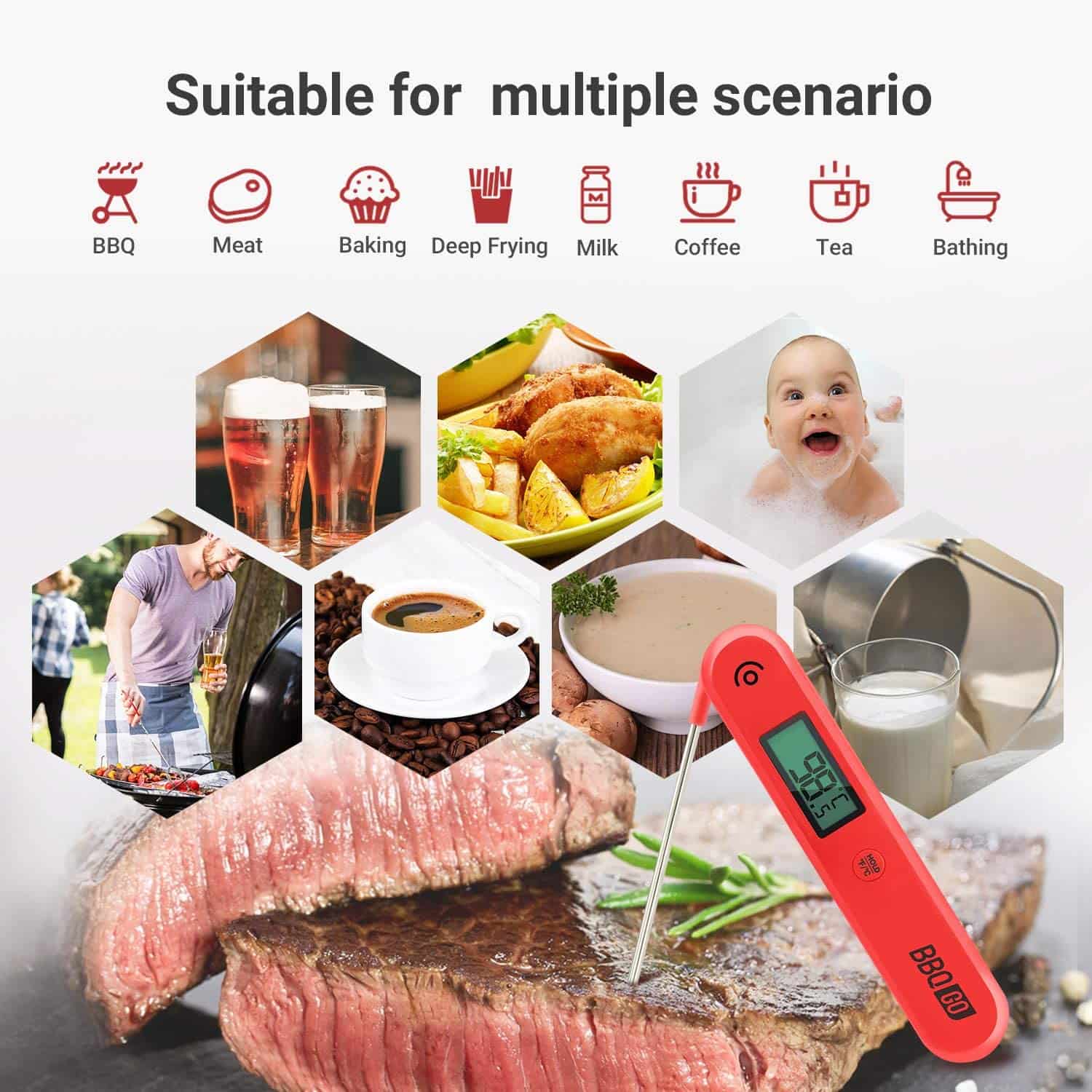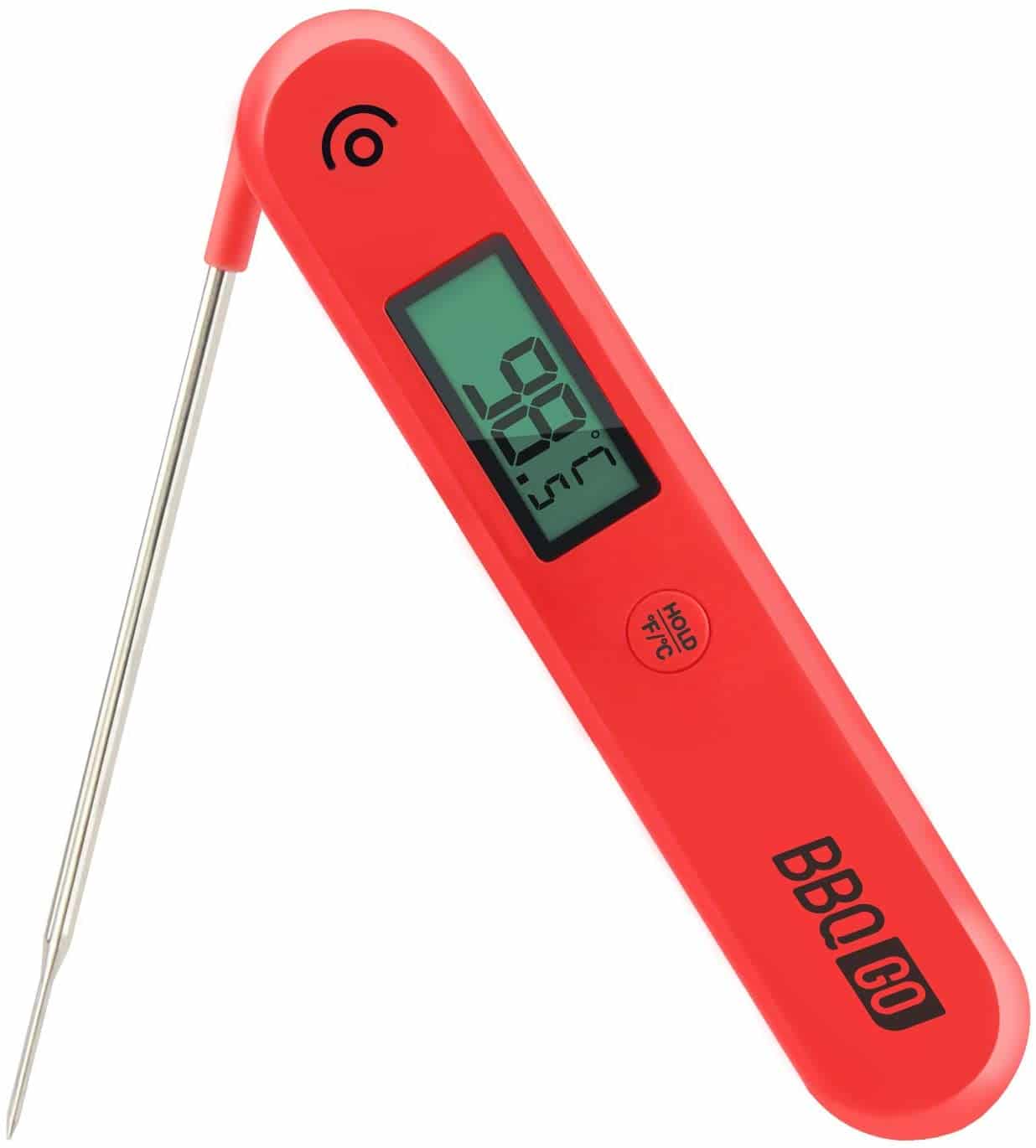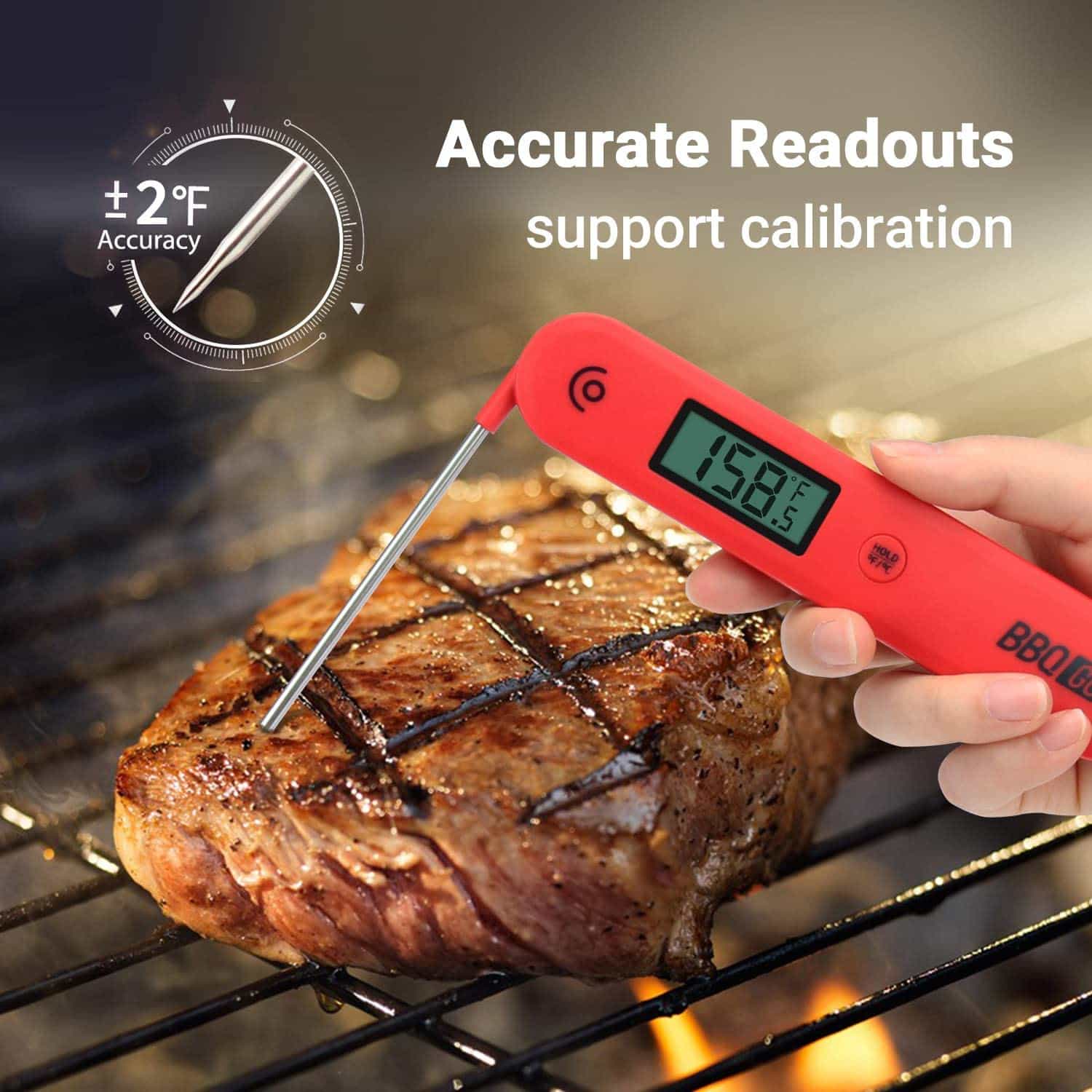 Product information "Inkbird BG-HH1C Instant read thermometer "
With this digital (meat)thermometer you can read the temperature quickly and accurately. Ideal for measuring the core temperature during a barbeque.
The stainless steel probe is easy to clean. Also suitable for measuring the mash temperature during beer brewing and other tasks
where accurate reading of the temperature is desirable.

•Temperature range: -50°C to 300°C (-58°F- 572°F)
•Temperature Accuracy: ±1°C(±2°F) from -20 to 200°C
•Dimensions: 155mmx29.9mmx14.5mm
•Quick readout in 3-6 seconds with an accurate temperature reading
•Ultra-bright on-screen LCD display
•Safety and tidiness with the collapsible probe design
•Accurate reading with the step-down probe design
•Hold the temperature reading before removing the probe from the food.
•Handy magnetic back.
Package Contents:
•1 x digital thermometer
•1 x English Manual