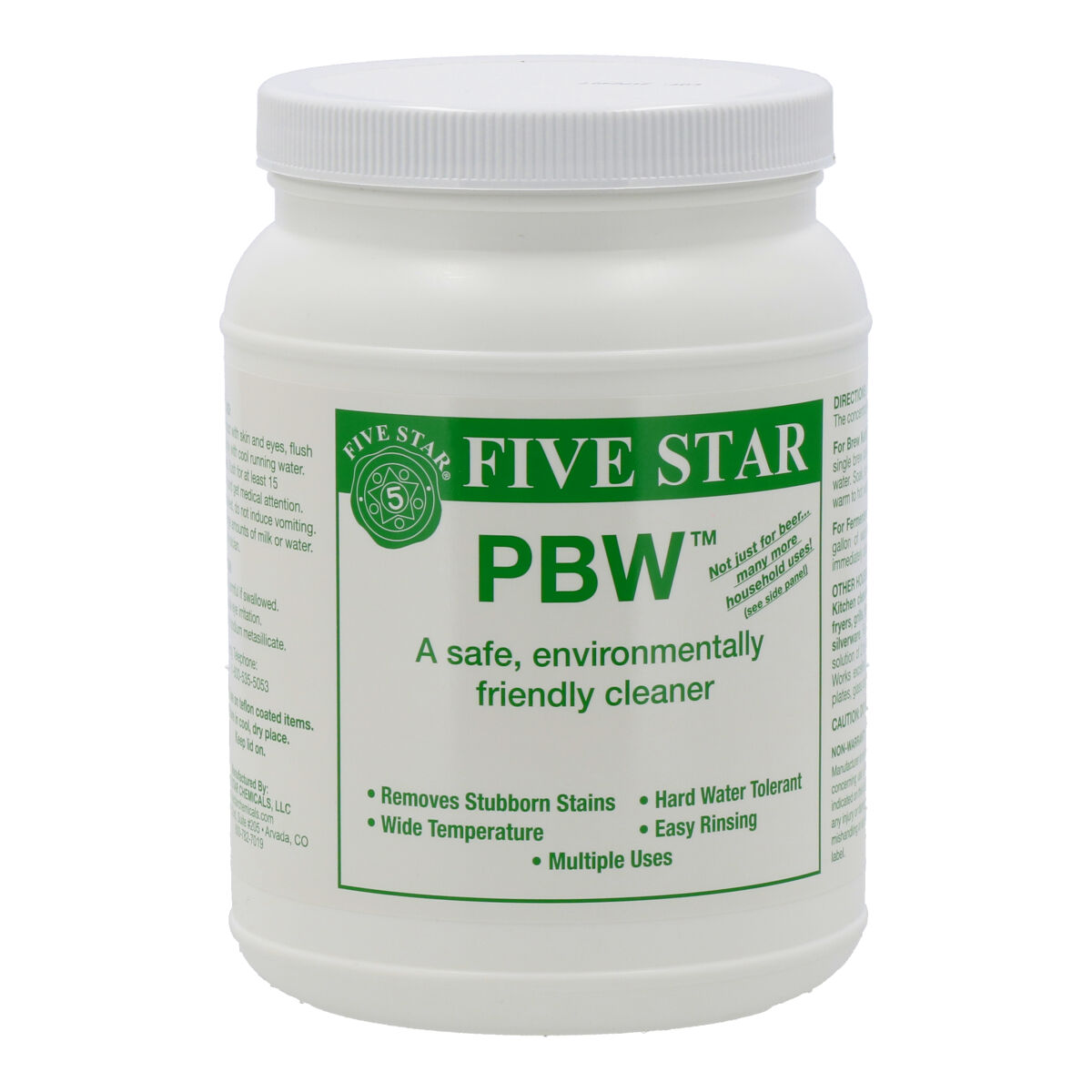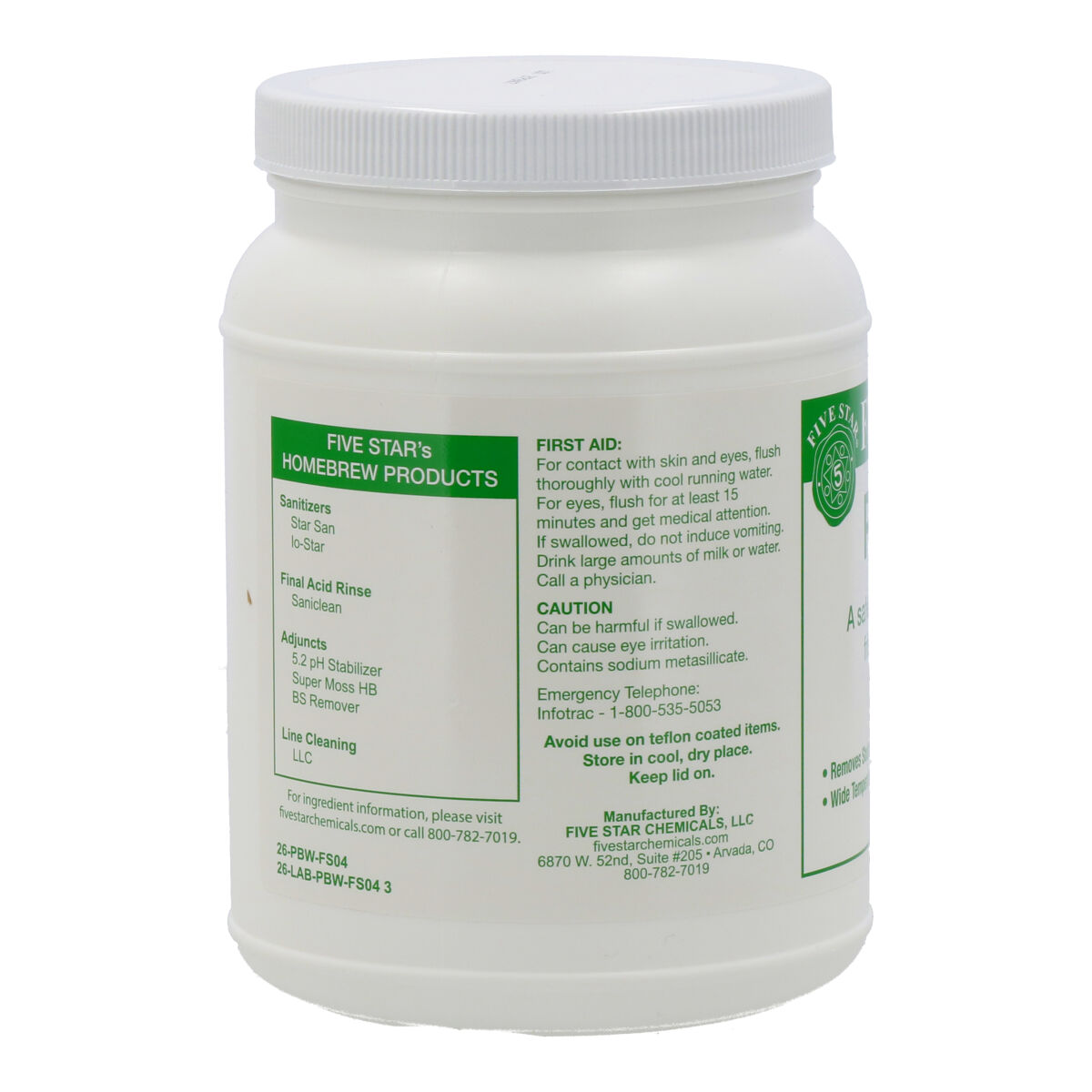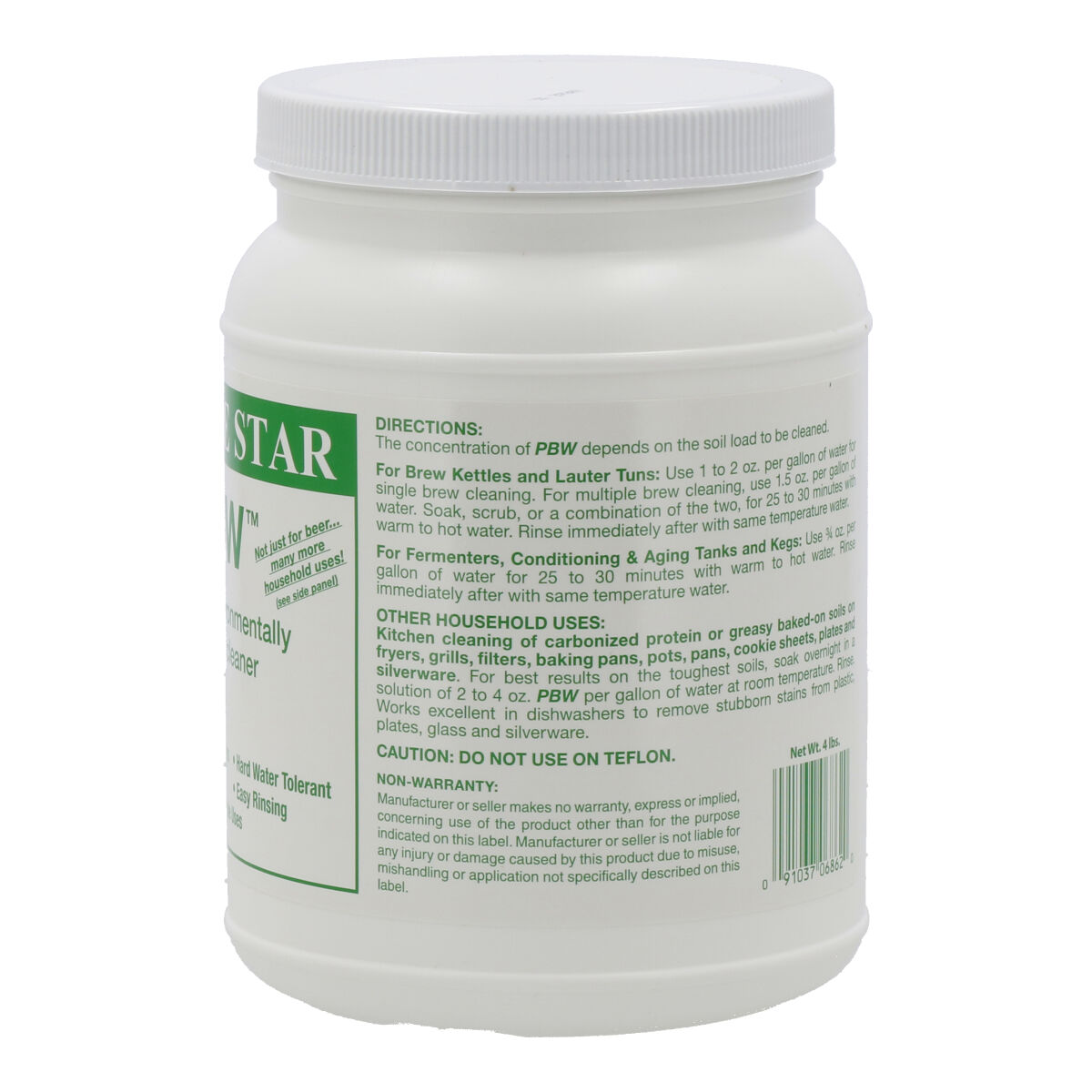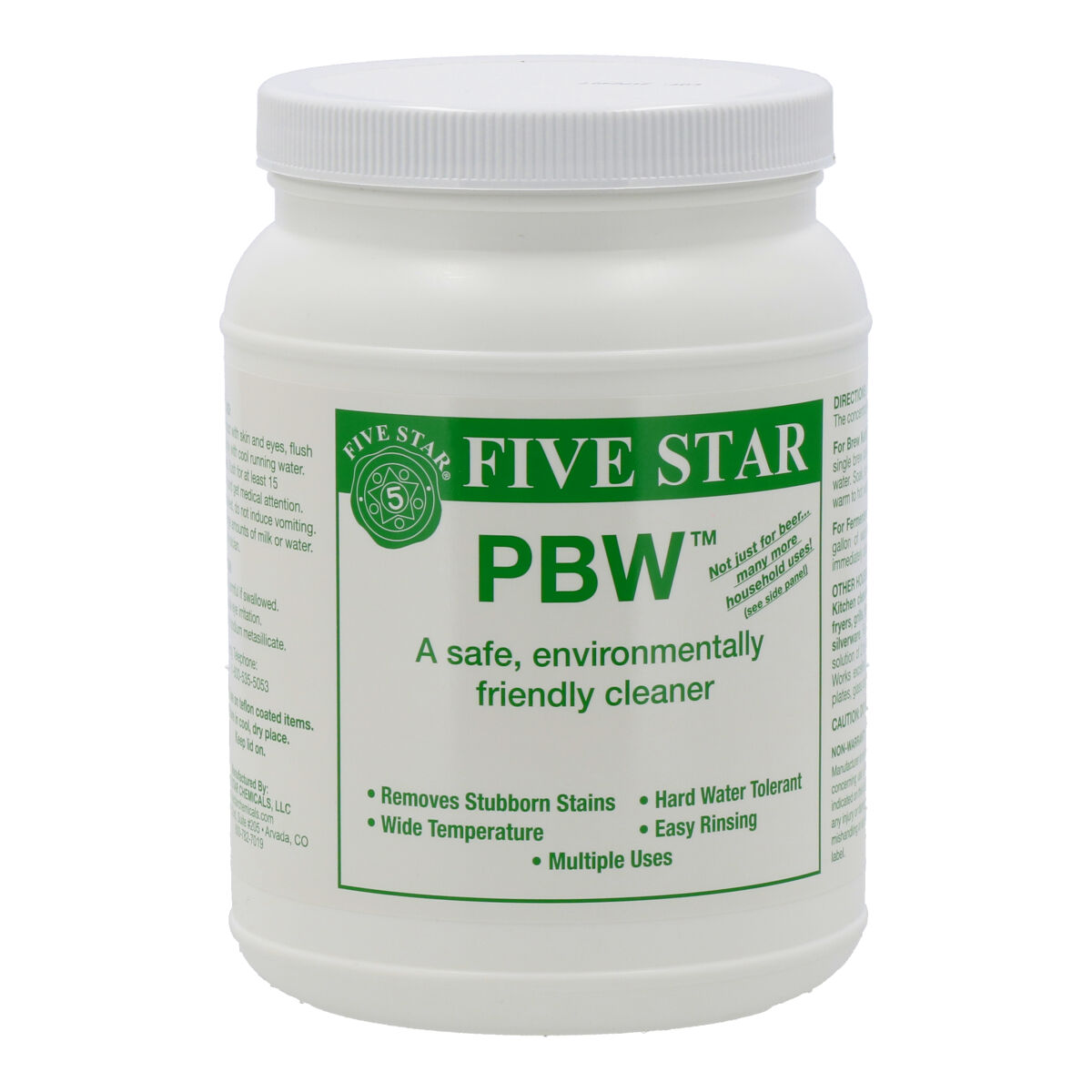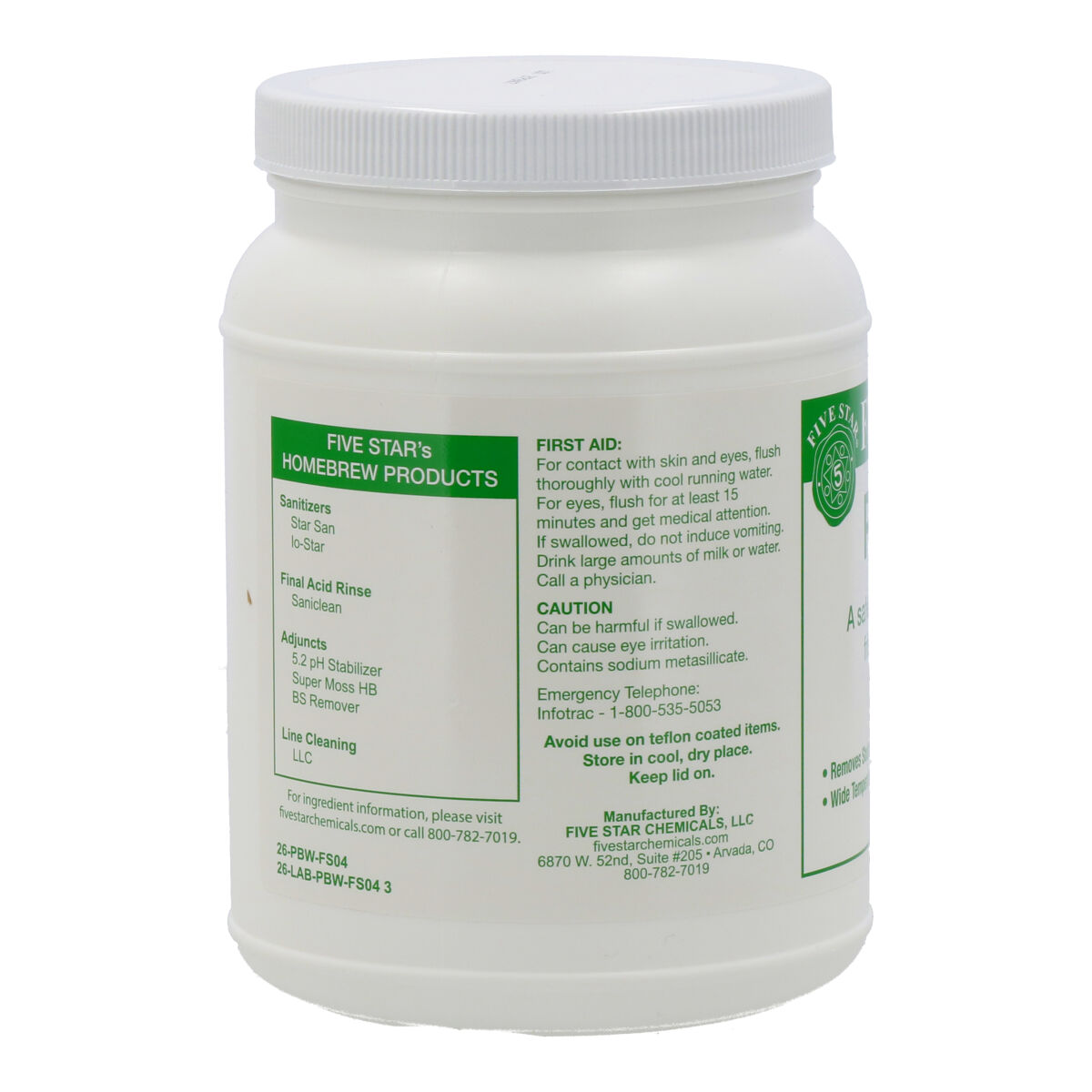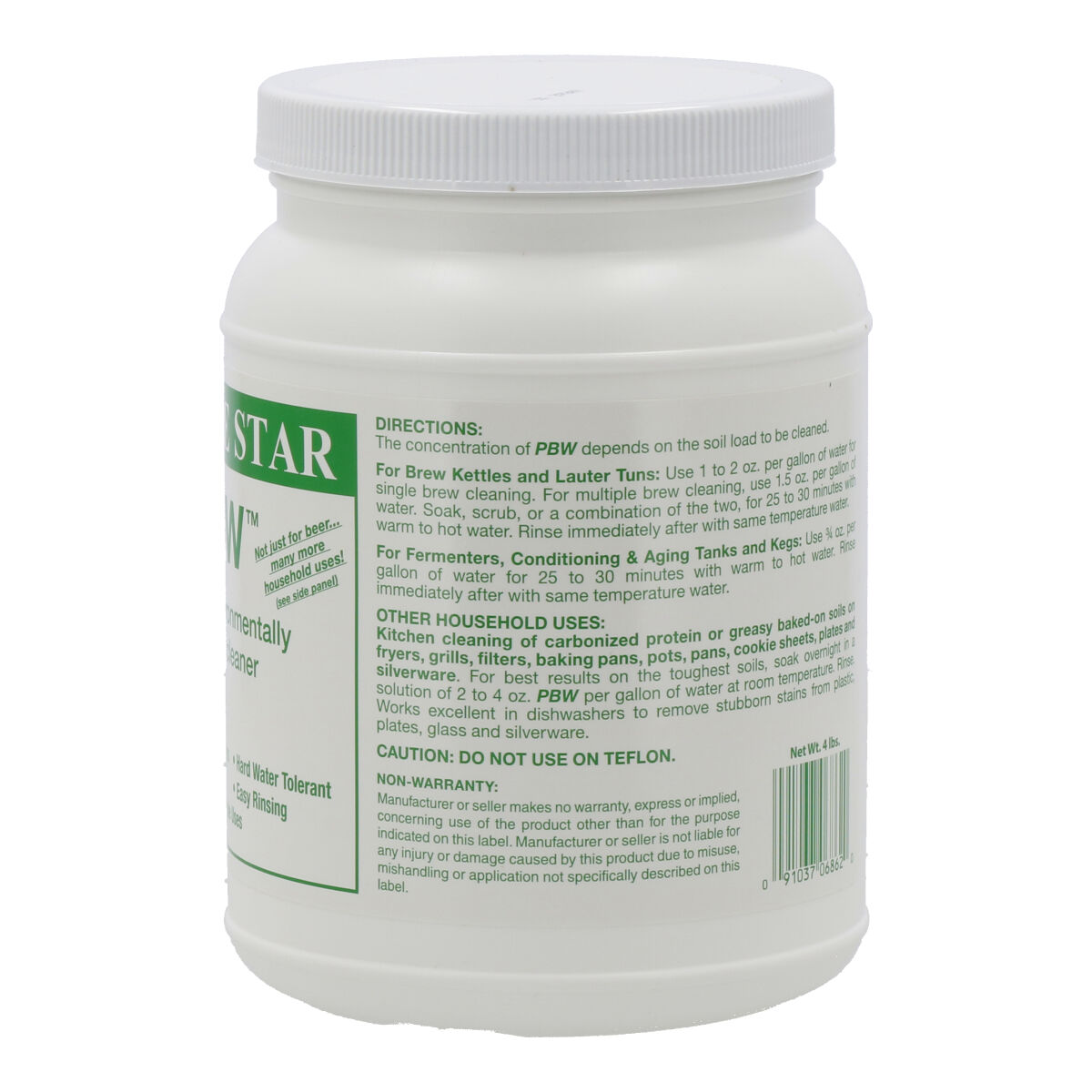 Available, delivery time 1-3 days
Available
Product information "Five Star PBW Cleaner 1.8 kg"
Full spectrum cleaner for all types of organic soil, proteins, and stains on a broad range of equipment.
Features:
Cleaner is very effective in removing thick, difficult, and caked-on organic soils.
Effective substitute for caustic soda cleaners and household cleaners.
Can clean items that cannot be reached with a brush or sponge by simply soaking and rinsing.
Safe on skin as well as stainless steel, rubber, soft metals, and on plastics.
Instructions:
Rinse off vessel or surface to get rid of as much soil as possible.
Dissolve 10-15 gram per liter for kettles and 5-10 per liter for fermenters, kegs, tanks, and other equipment. (May vary depending on soil load)
If circulation cleaning, heat to 50-80 C and circulate for at least 30 minutes.
If soaking, heat to 60 C and soak for 4 hours or allow to soak cold overnight.
Rinse surface or vessel.