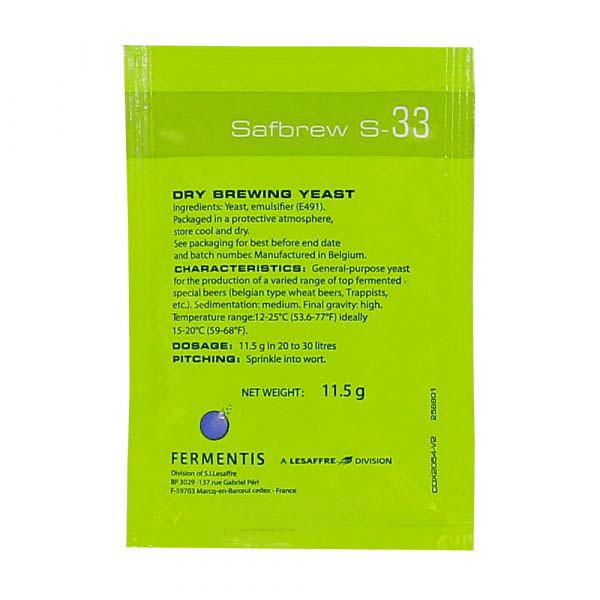 Available, delivery time: 1-3 days
Available
Product information "Fermentis Safbrew S-33 11,5 g"
Top fermenting yeast for a certain and constant fermentation, also for bottle conditioning. A popular yeast for all purposes, robust, for an excellent aroma. An be used for special beers, wheat beers, and abbey beers.
Specifications:
Flocculation: Medium
Final Gravity: High
Fermentation temperature: 12-25 °C (ideally 15-20°C)
Dosage: 0,5-1g / L
Total Esters: Medium
Total Superior Alcohols: Medium
Apparent Attenuation: 70%
Alcohol Tolerance: 9-11%

Can be used for re-fermentation in the bottle.
Package: 11,5 g
Properties "Fermentis Safbrew S-33 11,5 g"
ABV Tolerance:

11%

Fermentation type:

top fermentation

Recommended fermentation temperature:

15-20°C

Sedimentation:

Middle

, Low

Yeast type:

Dry