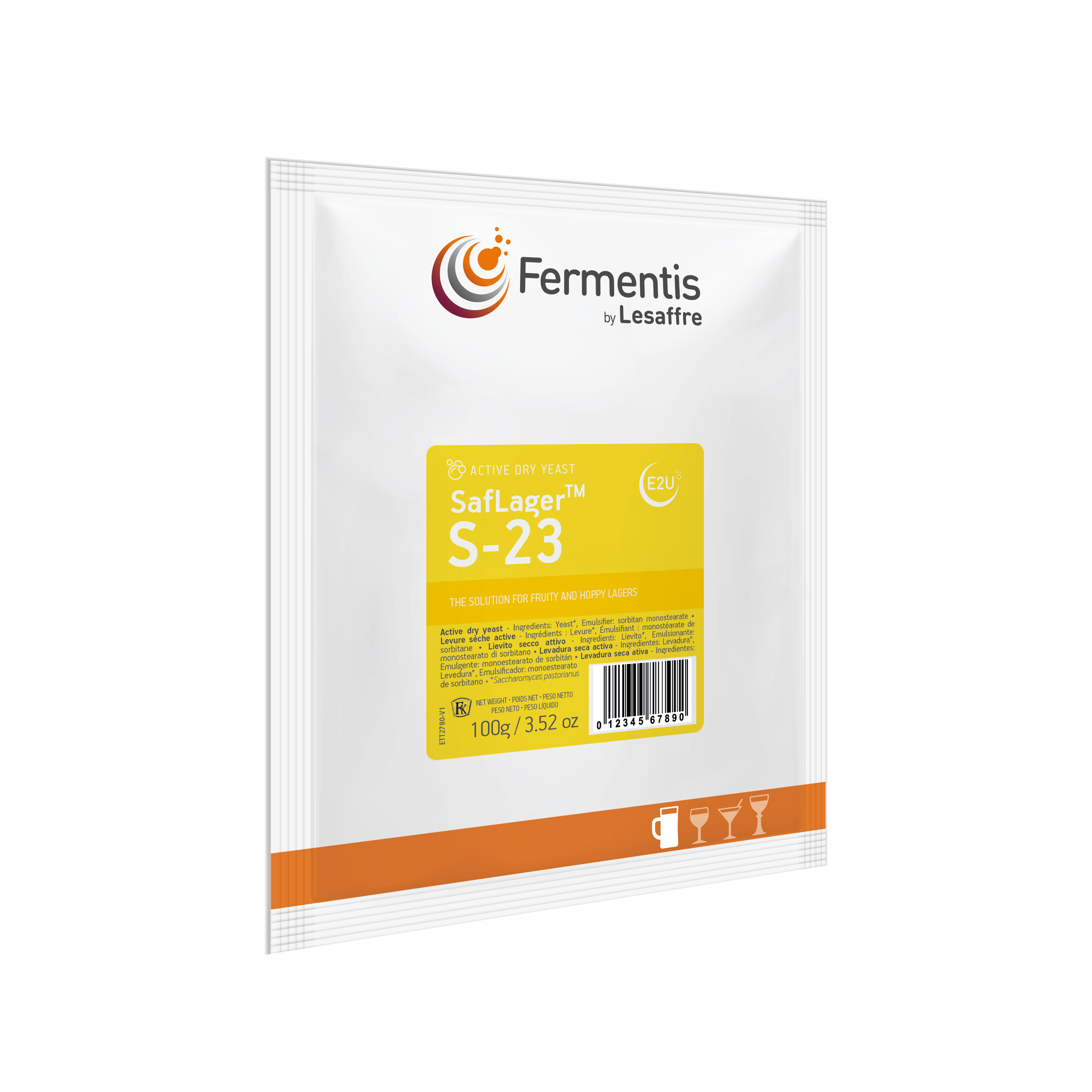 Available, delivery time: 1-3 days
Available
Product information "Fermentis SafLager S-23 100 g."
This bottom cropping yeast is the first Saccharomyces Carlberensis in dried form/ Perfect for real pilsner type beers. This strain originates from Berlin and is an often used yeast in Western European breweries. Creates fruity and ester rich pilsners beers.
Specifications:
Flocculation: High
Final Gravity: Medium
Also suitable for stronger beers, till 22° Plato
Fermentation temperature: 9-22 °C, ideally 12-15°C
Dosage: 8-12g / L, NOTE: with temperatures under 12°C increase dosage to 2-3g/L
Total Esters: Low
Total Superior Alcohols: Low
Apparent Attenuation: 82%
Alcohol Tolerance: 9-11%
Package: 100 g
Properties "Fermentis SafLager S-23 100 g."
| | |
| --- | --- |
| ABV Tolerance: | 11% |
| Attenuation: | Medium-High |
| Fermentation type: | Bottom fermentation |
| Recommended fermentation temperature: | 12-15°C |
| Sedimentation: | High |
| Yeast type: | Dry |