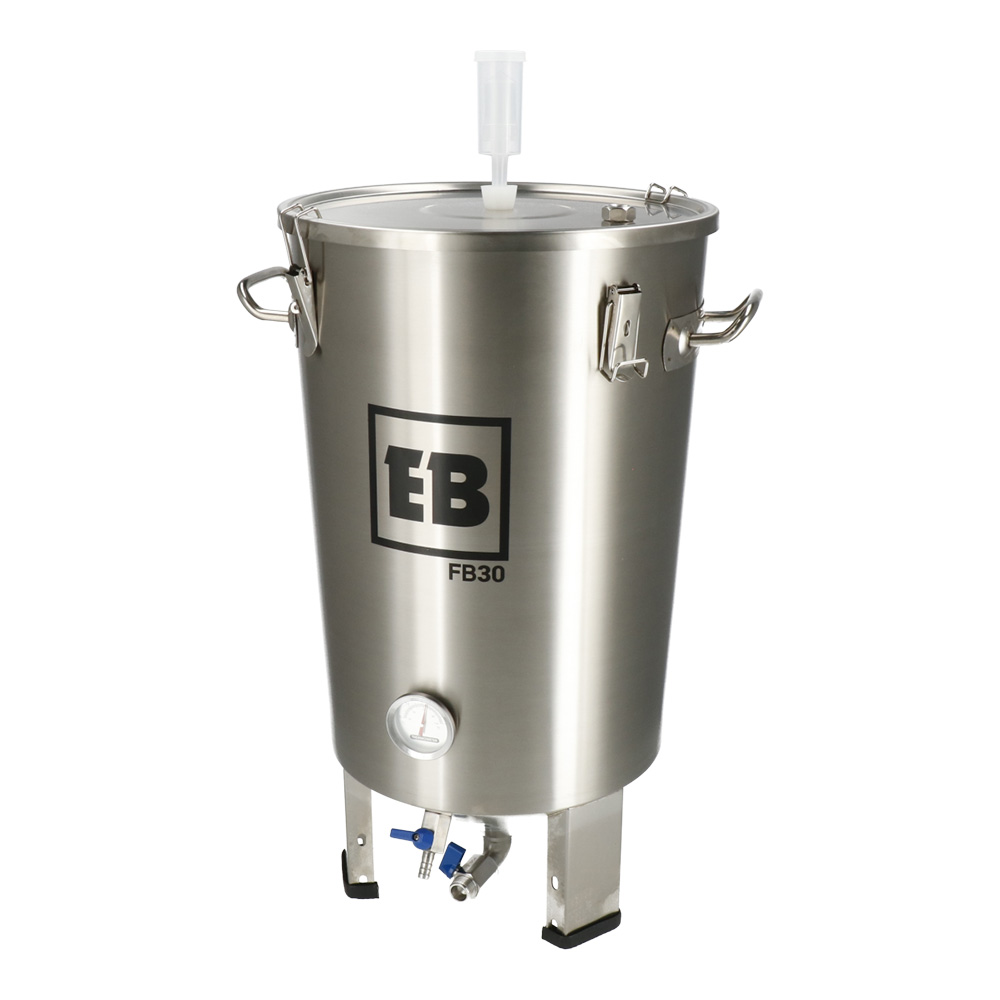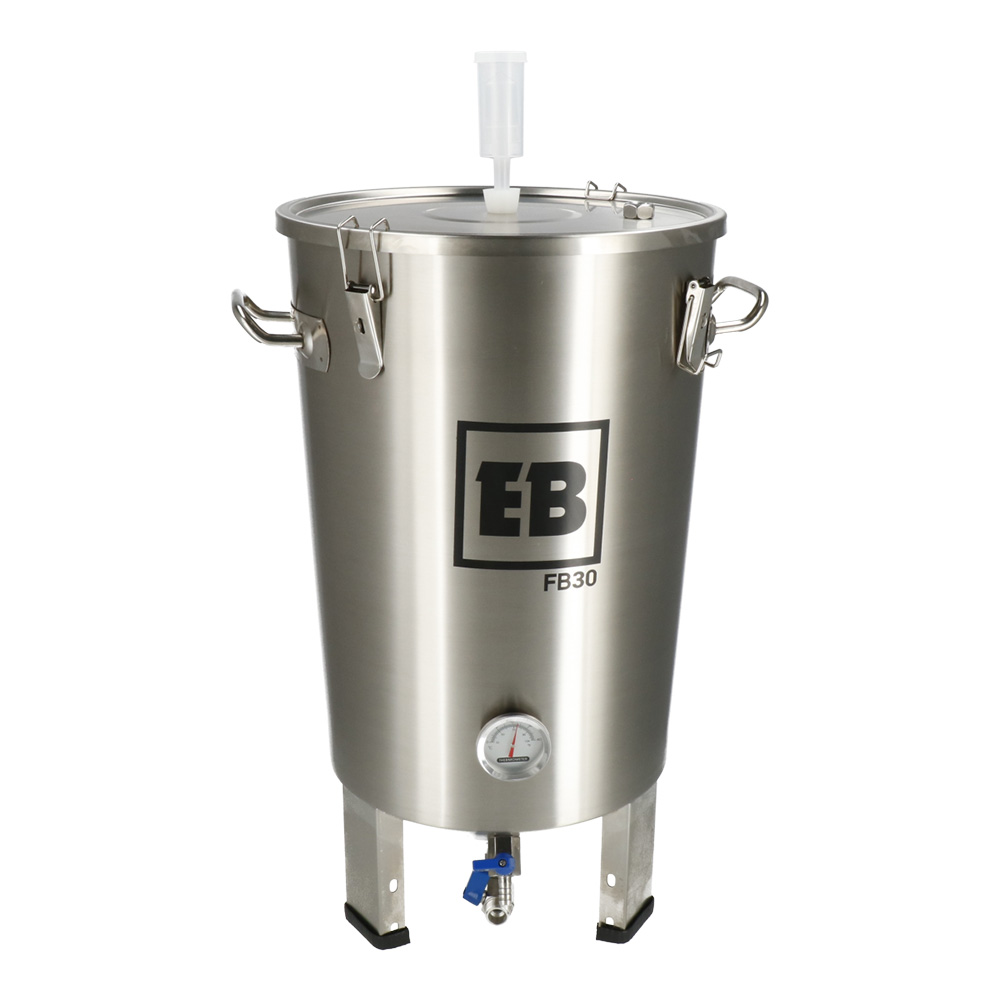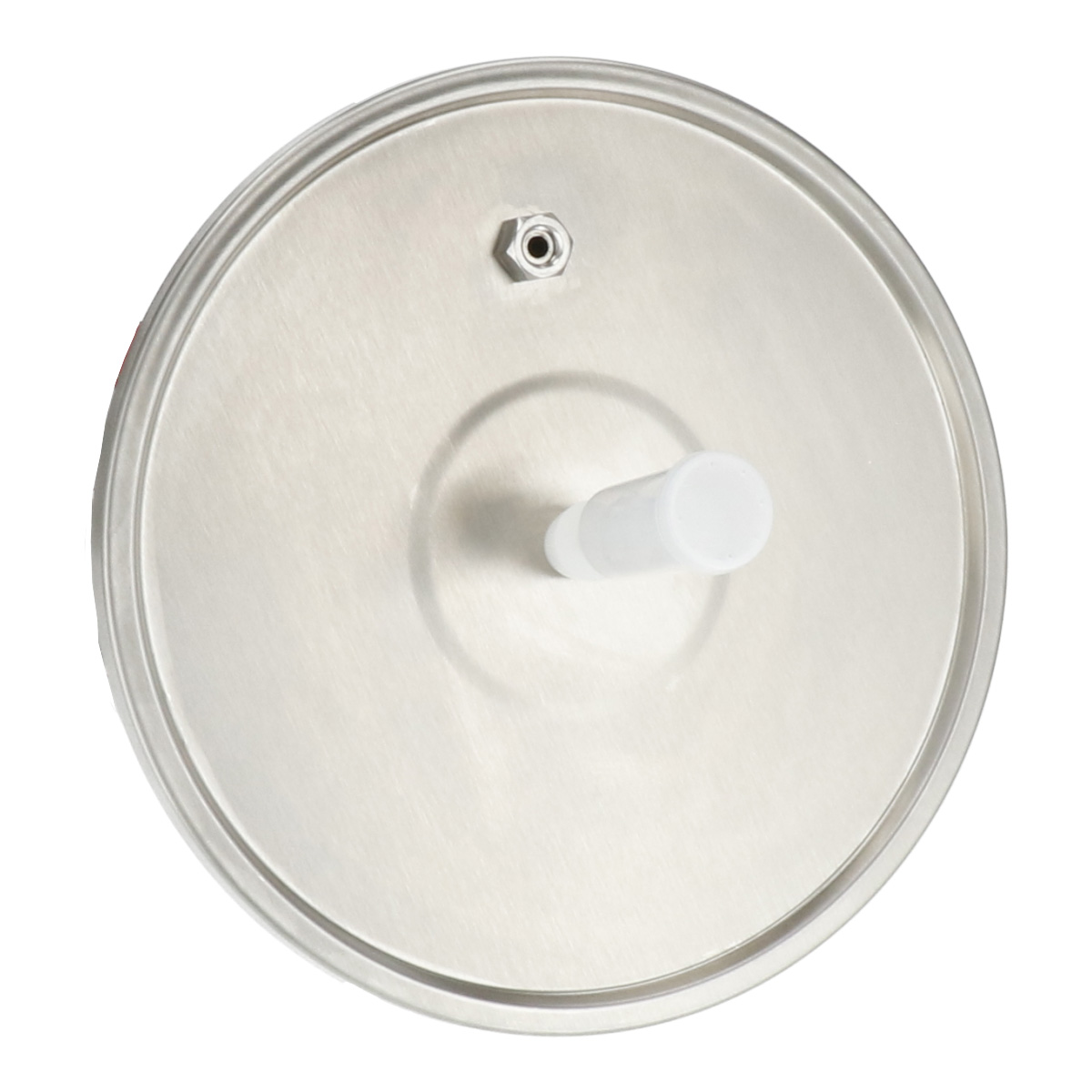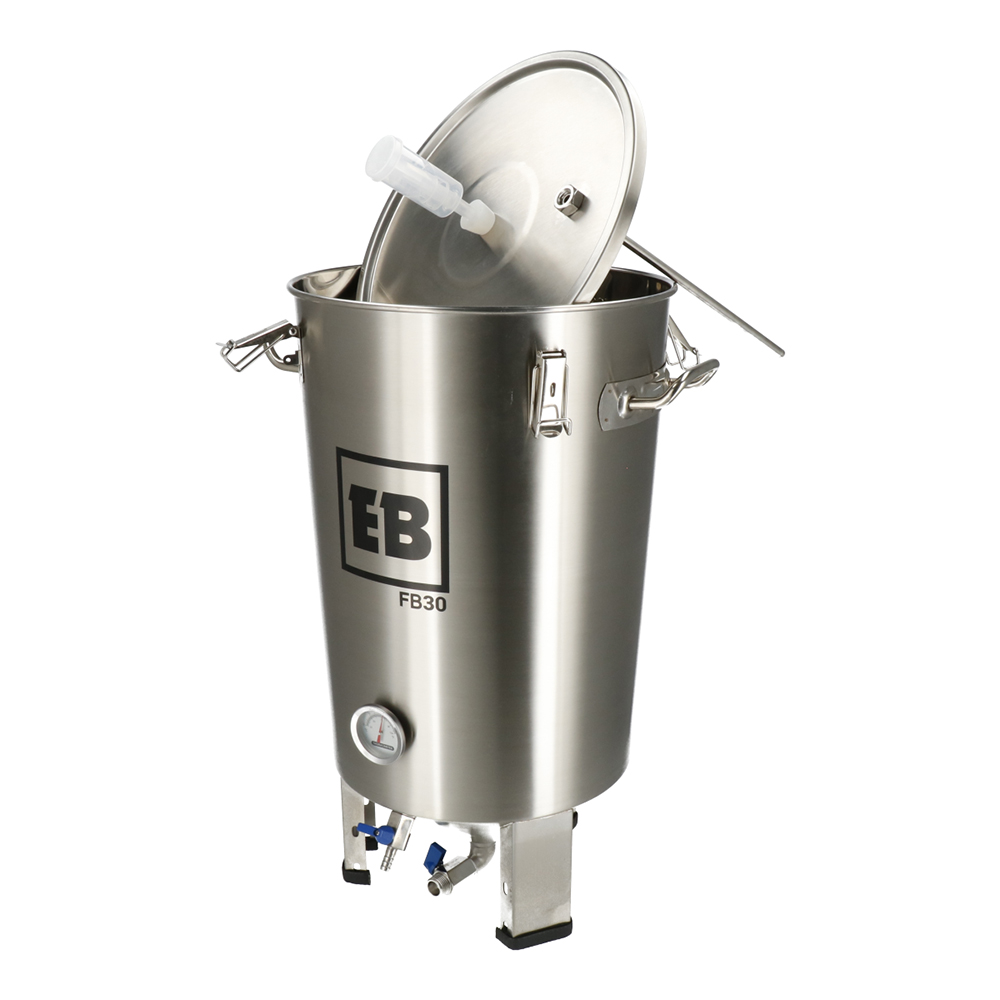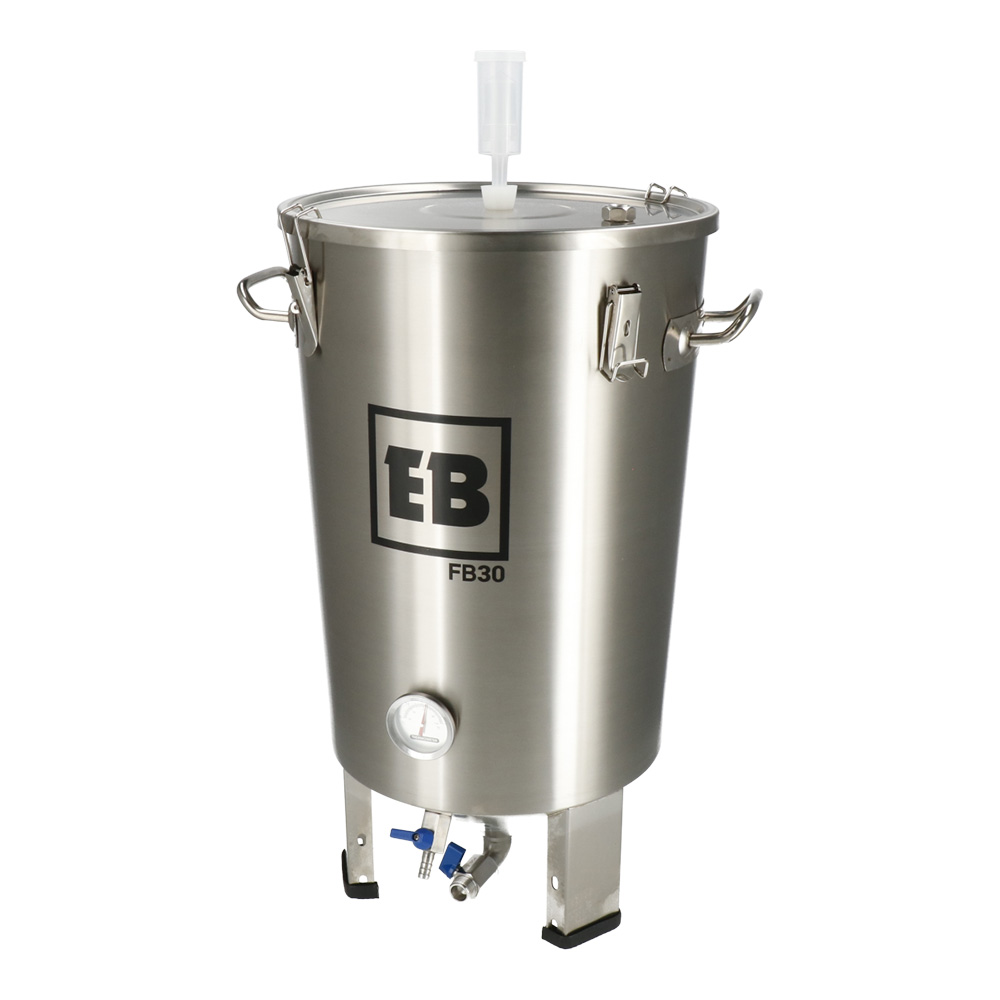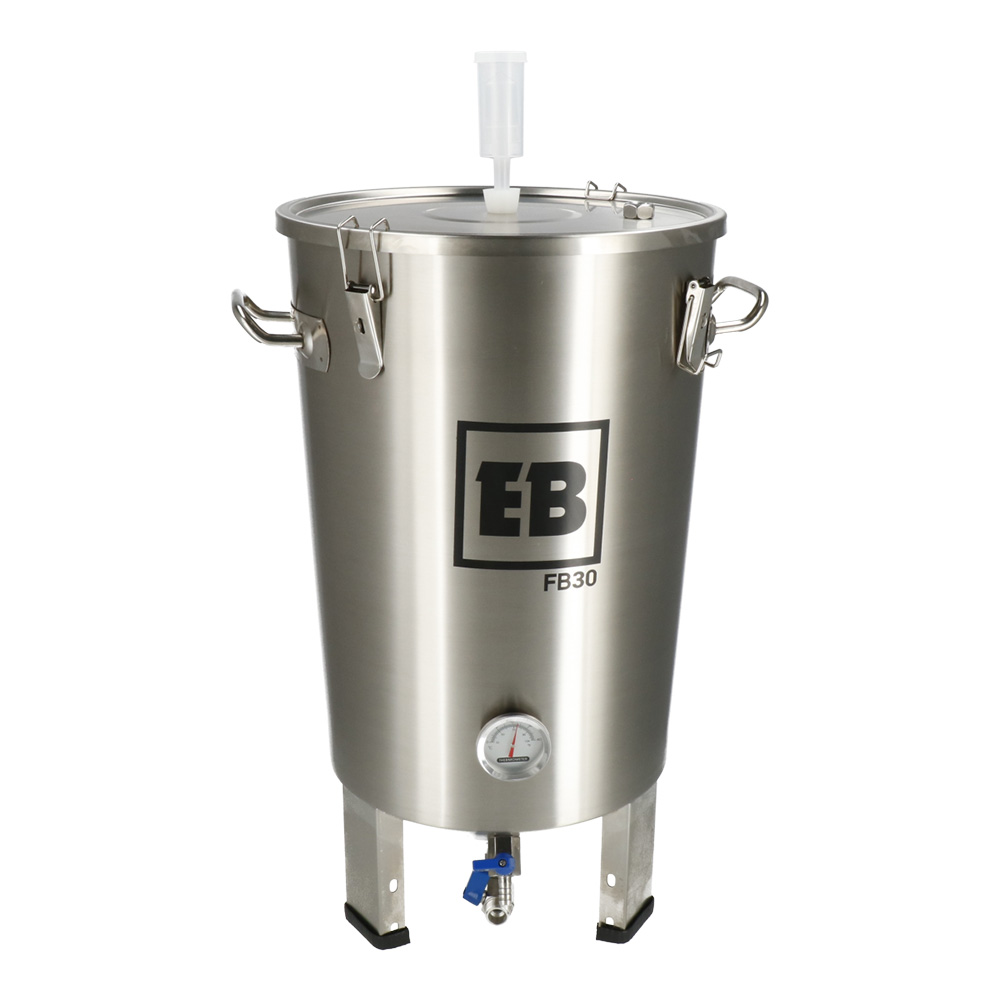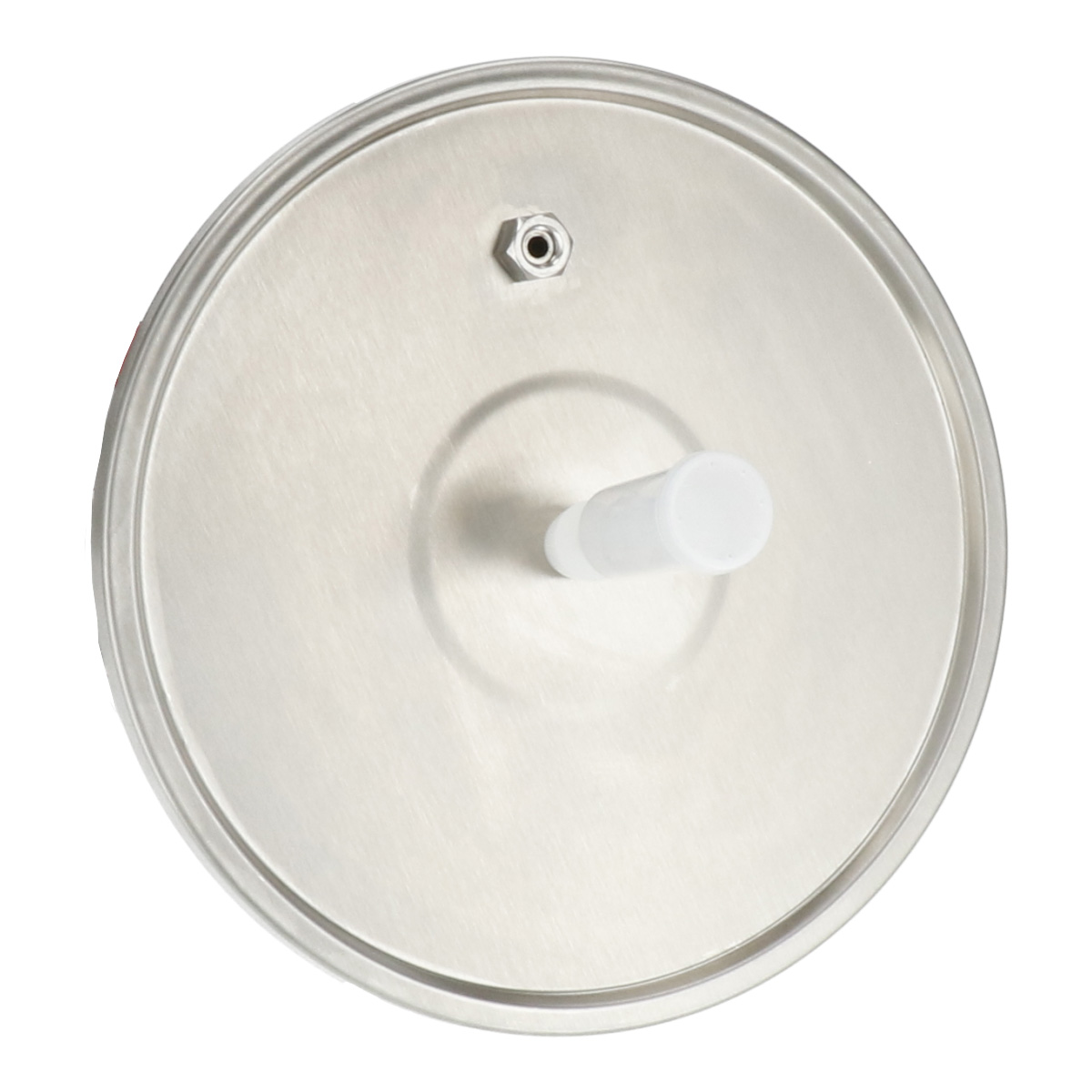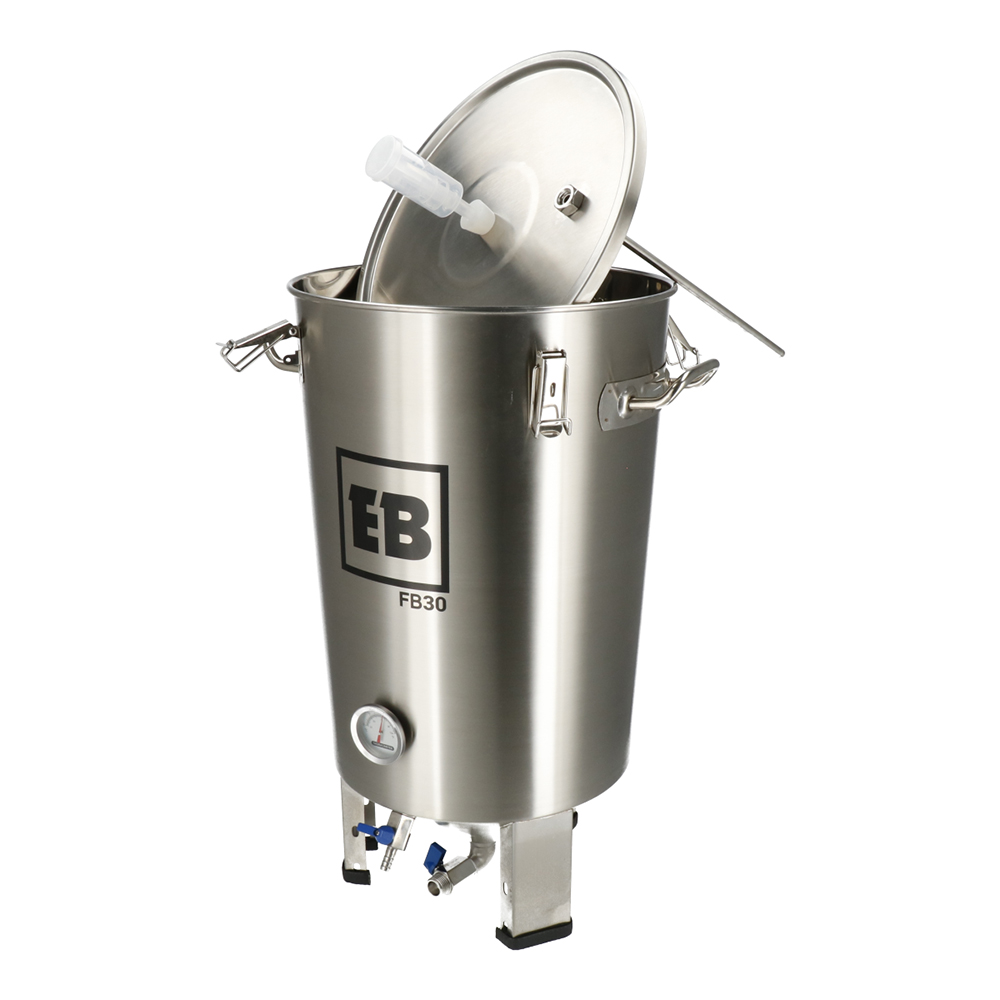 Product information "Easybrew Fermenting Bucket 30L with Thermowell"
30 liter stainless steel conical fermenter, ideal for brewing up to 25 liters. The conical bottom concentrated the yeast depot so that you can easily get clear beer through the ball valve in the cone. Since the lid covers the entire width of the fermenter, just like a bucket, this fermenter is super convenient to clean. Caution: do not lift the fermenter when full.

Included in the lid is 150mm Thermowell where you can easily insert a temprature probe for temprature controlled fermentation.
Specifications:
volume: 30 l
stainless steel lid with silicone seal and cylindrical airlock
Stainless steel Thermowell (150mm)
matte stainless steel finish (AISI 304)
equipped with conical bottom
3 feet
2 stainless steel handles
thermometer 0-40°C
3/8" ball valve in the cone
dump valve on conical bottom with 1/2" stainless steel valve
volume markings on the inside (liters / gal)
Dimensions: Height 58 cm, diameter 35cm.