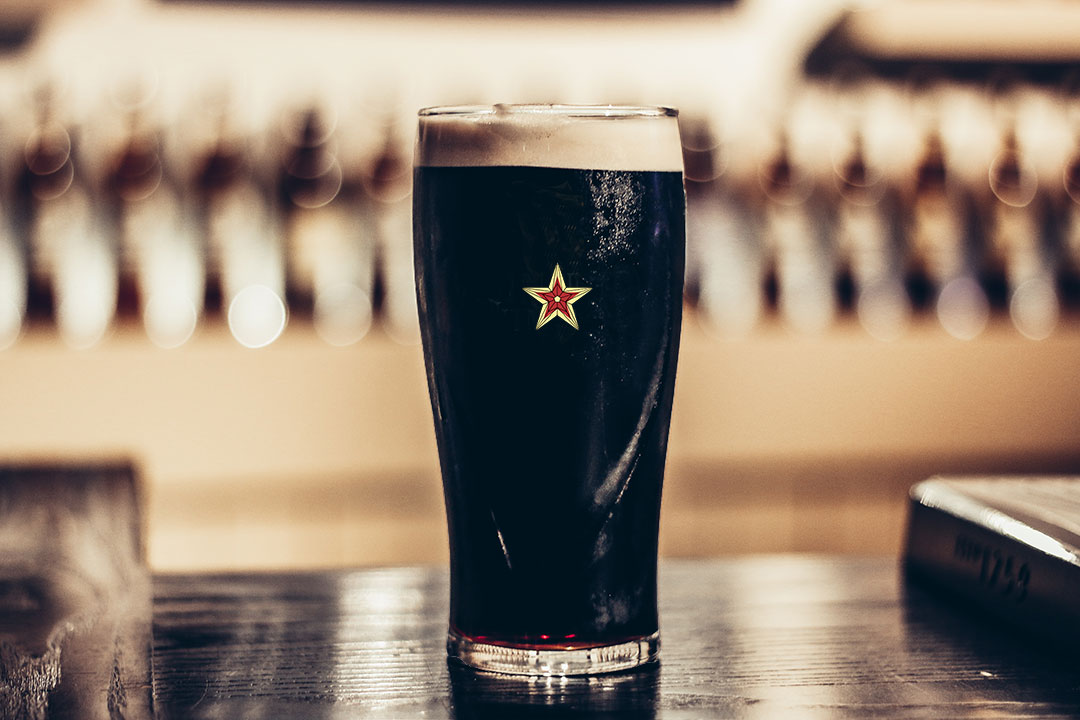 Russian Imperial Stout, a great beer
Legend has it that during a trip to England in the 17th century, Tsar Peter the Great tasted a type of stout and fell in love with it. Hence the name Russian Imperial Stout. Learn more about this beer and how to make one yourself!
Origins
In the 18th century, a "porter" and its heavier variant "stout" were the most popular beers in England. Thanks to seafaring, the dark brews also conquered other countries in Europe. So too in Russia. The story goes that the voyaging Tsar Peter the Great discovered the strong beer and introduced it to the Imperial Court, where it also became Rasputin's favorite beer.
So much for the legend. What we know for sure is that a London brewery made the stout famous. At the end of the 18th century, Barclay Perkins began exporting the beer. The stout could easily survive the long journey and the heavy, dark beer was a welcome drink in the cold, inclement Russian weather. When Empress Catherine II also discovered the beer, Russian Imperial Stout established itself permanently in Russia. Today, the brewery still makes this stout - under the name 'Courage'. Catherine's portrait adorns the label.
Characteristics
A Russian Imperial is dark in color, ranging from reddish brown to oil black. The color is created by roasted or toasted malt. A stout has a full, velvety mouthfeel. The flavor is often bittersweet and roasty with notes of dark fruit, coffee and dark chocolate.
Brewing a Russian Imperial Stout
Want to make this great beer? Then prepare yourself for a big job that will test your patience. But the result ... is imperial. Prefer not to create your own recipe just yet? Even with our brew kits you can still experiment with other malt types. See below for suggestions.
Grain
For a good stout, you need a lot of grain. A basic pale ale malt, added with roasted malts for complexity. Keep in mind a ratio of about 400 grams of grain per liter. Start with a high-quality pale ale base malt. If you want to stay close to the original recipe, choose European malts.
Once your base is ready, the experimenting can begin. With a stout, you'll find it mostly in complexity. Work with layers of different malts within a malt family and choose dark roasted malts for about a quarter of your grain to approximate the characteristic stout flavor. You can add as many as about 7 varieties to get the complex flavor.
Crushing and mashing
Crush the malt and mash it for 70 minutes between 66 and 70 degrees Celsius. Before you start rinsing, collect the first crushed malt for 20 minutes and gently sprinkle it on the grain bed. In this way you remove the liquid from all the pieces of grain that come through the bed.
Hops
Traditionally, Imperial stayed good longer because of the large amount of hops. Still, a stout can have a larger dose of hops than many other brews, but the hops don't have to stand out. Therefore, use hops with a relatively high alpha acid content and little different flavor such as American Warrior.
Boiling
Boil for 90 minutes. Do not boil it over, keep a close eye on it and do not rush the process.
Yeast
Choose a yeast for heavy beer, for example Wyeast 1968. Aerate your wort well before adding the yeast and mix the yeast in thoroughly. Making a stout generates a lot of heat, so it may be helpful to store it in a refrigerator at a temperature that is at the lower end of the yeast range.
You can keep a stout like this for a very long time. If you have that much patience, it pays to follow how the flavor profile changes over time.
Recipe
Number of liters: 20
Desired starting SG: 1.088
Yield of extract: 75%
Mashing water: 23.20 liter
Rinsing water: 9.44 liter
Total brewing water: 32.64 liter
Boiling time: 90 minutes
Color: 153 EBC
ABV: 8%
IBU: 128
Grain bill
Hops
| | | | | | | | |
| --- | --- | --- | --- | --- | --- | --- | --- |
| Quantity | Name | Type | AA | Use | Time | IBU | Suggestion |
| 57.2 gram | Warrior | Pellets | 13 | Boil | 90 mins | 127.8 | Warrior® hop pellets |
Yeast