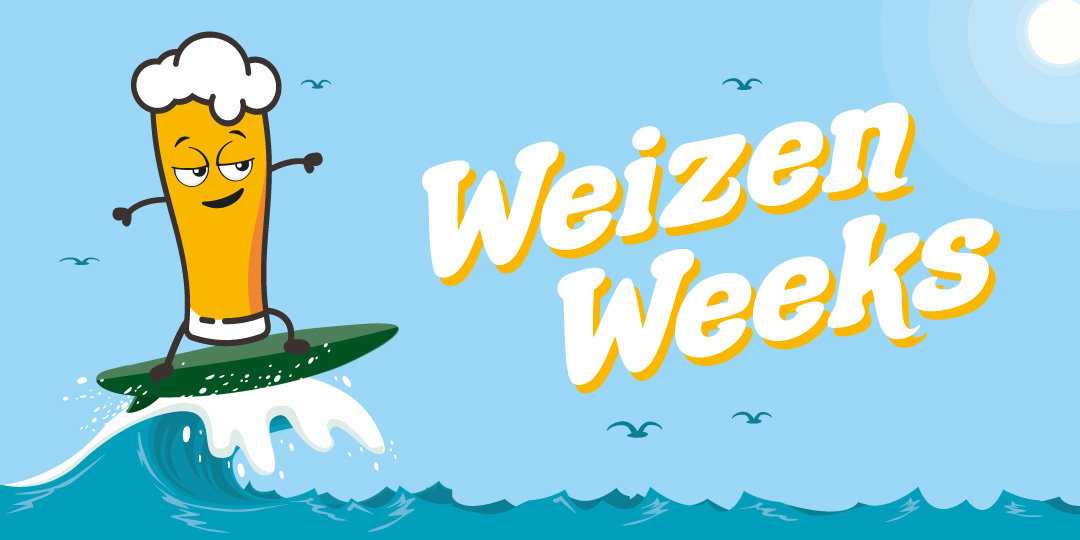 Weizen and Witbier: Wheat beer at its best!
The differences between Weizen and Witbier
If you have ever drunk a Weizen and a Witbier then you will probably notice that there are a number of differences between these 2 styles. If we consider the malts and grains, there is already an important difference. In Witbier you use raw grains. Think for example of oat flakes. In a Weizen you use wheat malt for this purpose, usually 50% of the rate is wheat malt, the rest pilsner malt.
Other yeasts are also used. A witbier yeast will give off a fresh sour flavor. And a weizen will actually give off less acidic fruity aromas like banana. Spices also play a role in the differences. A Weizen often does not contain spices but a Witbier certainly does. Curaçao peel, orange peel or lemon peel do their job in the Witbier and give it its freshness.
Of course, there are also similarities between these beers. For example, they are both known as a summer beers. In addition, they have no bitter taste due to a low hop addition.
Weizen recipe
We are fans of this recipe. It gives a lovely smooth weizen flavor and lets you enjoy color and freshness.
Ingredients for 20 liters of Weizen:
Starting gravity
1048
Fermentation temperature
Start at 17 degrees. After main fermentation bring it in 3 weeks up to 22 degrees.
Starting volume
(incl. rinse water): 23 Liters
Mash schedule
52 degrees - 0 minutes
63 degrees - 15 minutes
73 degrees - 35 minutes
78 degrees - 15 minutes
Boil - 80 minutes
Hop addition
70 minutes before end of boil.