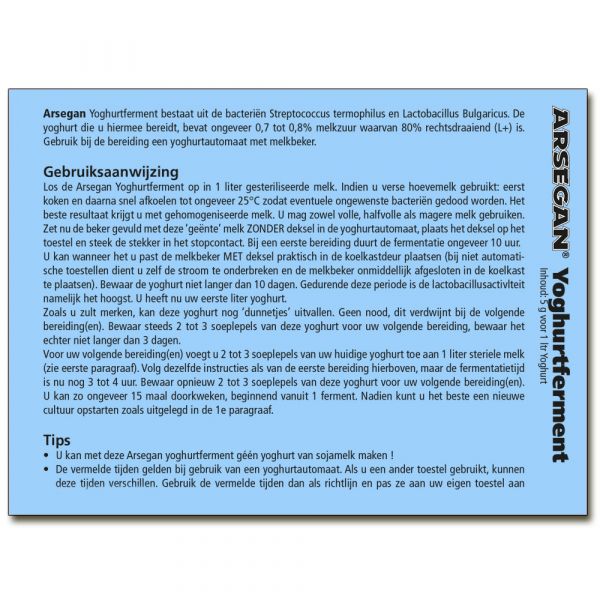 Available, delivery time 1-3 days
Available
Product information "Yoghurt ferment Brouwmarkt 1 pc"
Freeze-dried culture (Lactobacillus Bulgaricus and Streptococcus Thermopilus) to make 1 liter of soft, non-acidic natural yoghurt (right-handed) in 6 - 8 hours at 47°C.
Use: the contents of 1 liter of basic yoghurt, which you keep in small portions, e.g. preserving jars of 40 ml.
Open the sachet ferment and grow it in 8 hours in milk of 37-43 degrees Celsius. Then the yoghurt is ready.
Stir well, divide the fresh yoghurt into a slotted portion and store in the freezer.
Use 1 of the portions to make yoghurt for the next day in the evening.
This growing method works well for several weeks, but after that the yoghurt culture degenerates and the taste of the yoghurt becomes a bit sharper.
Then take one of the preserved portions and start again. This yoghurt culture is freeze-dried, so it is only activated during the growing process.