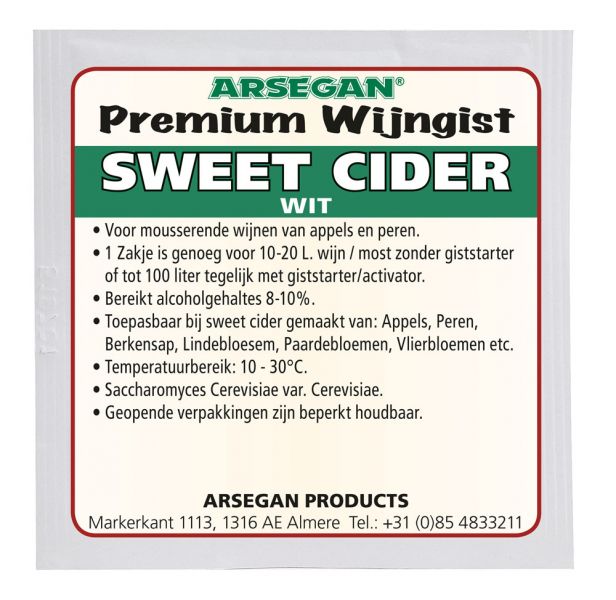 Available, delivery time 1-3 days
Available
Product information "Wine Yeast Sweet Cider 10 g"
Arsegan Wine Yeast Sweet Cider 10 g for sparkling wines of apples and pears. With (optional) residual sugar and secondary fermentation in the bottle.
Applicable to sweet cider made from: Apples, Pears, Birch juice, Lime blossom, Dandelions, Elder flowers etc.
1 bag is sufficient for 10-20 litres of wine or most (without yeast starter) or up to 100 litres at the same time as yeast starter / activator.
Contains 6% Sorbitol as unfermentable sugar.
Achieves alcohol content 8-10%.
Temperature range: 10 - 30 ° C.
Saccharomyces Cerevisiae var. Cerevisiae.
Opened packages has a limited shelf life.