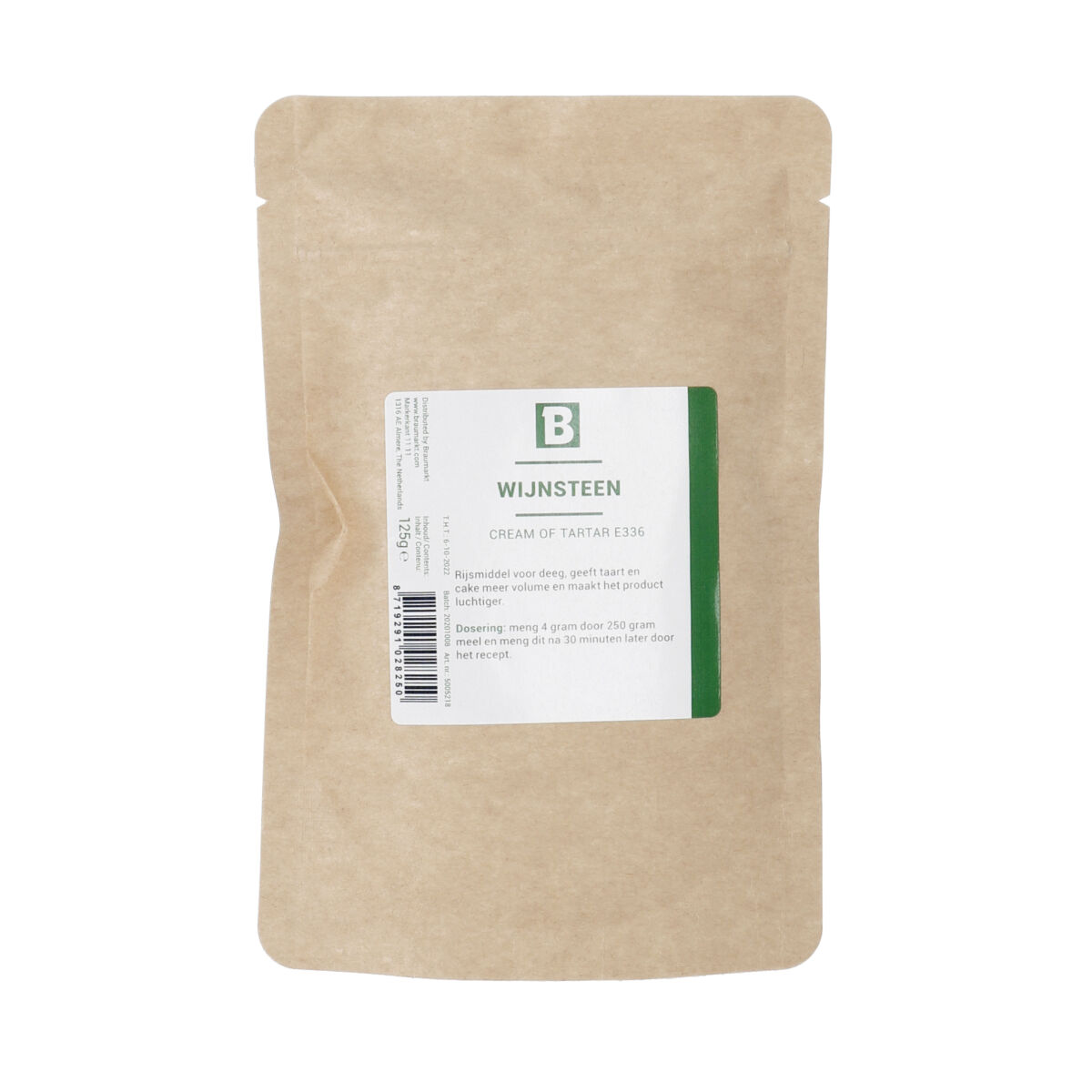 Available, delivery time 1-3 days
Available
Product information "Tartar / Cream or Tartar E336 125 gr"
Tartar E336 is a rising agent for dough, it adds volume to pie and cake and makes it more airy.
Tartar is Crème de Tartre, or Cream of Tartar; so certainly not tartaric acid! The chemical composition was known in the eighteenth century thanks to the studies of Margraff, Scheele and Berzelius.
It is found in its natural state in a variety of fruits, especially in grapes. This poorly soluble compound crystallizes and is committed to the inside of the wine barrels during fermentation or alcoholic fermentation. The collected residue is used as raw material for the manufacturing of refined tartar obtained by successive cleanings of the raw product.
Use:
Mix 1 teaspoon pure Tartar with 250 grams wheat flour along with 1 teaspoon of sodium bicarbonate.
After 30 minutes of mix it with the recipe.
Does not contain any addition and is 100% pure.