Steam Extractor / De-juicer Stainless Steel - 7 Litres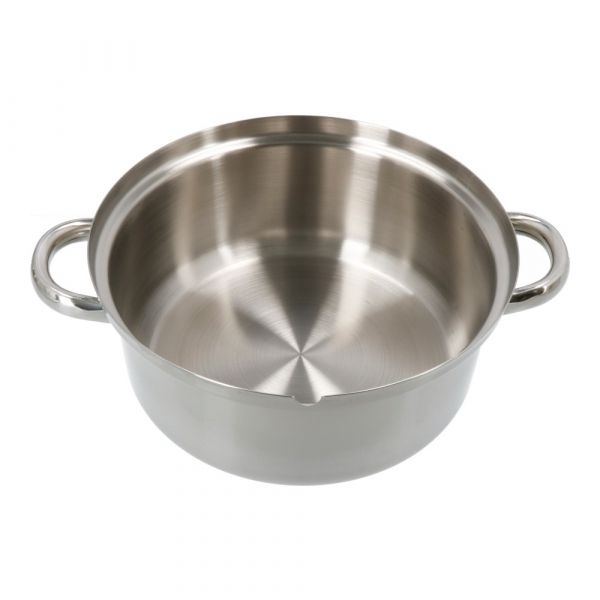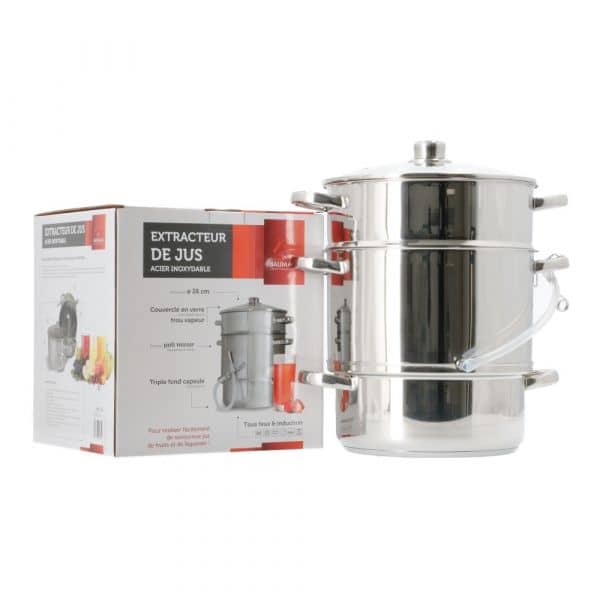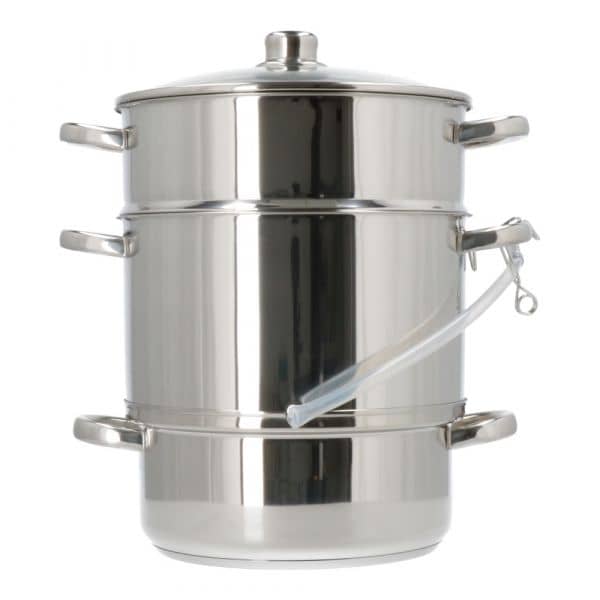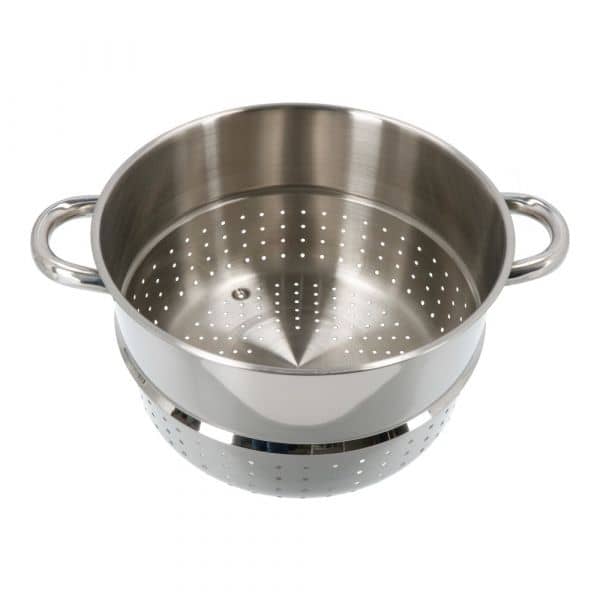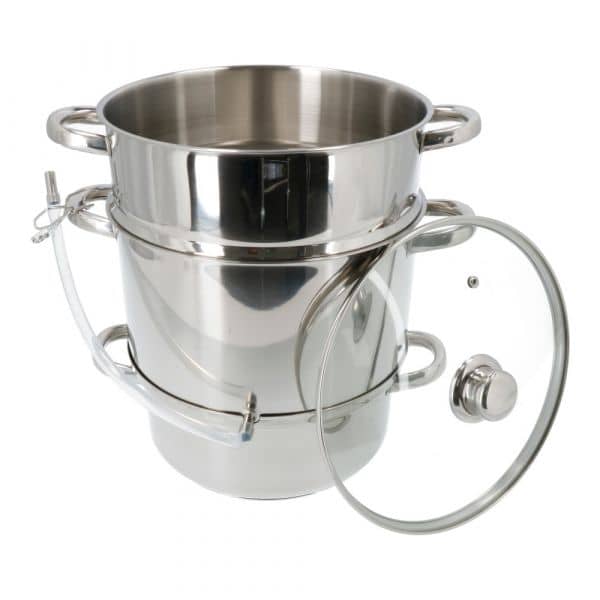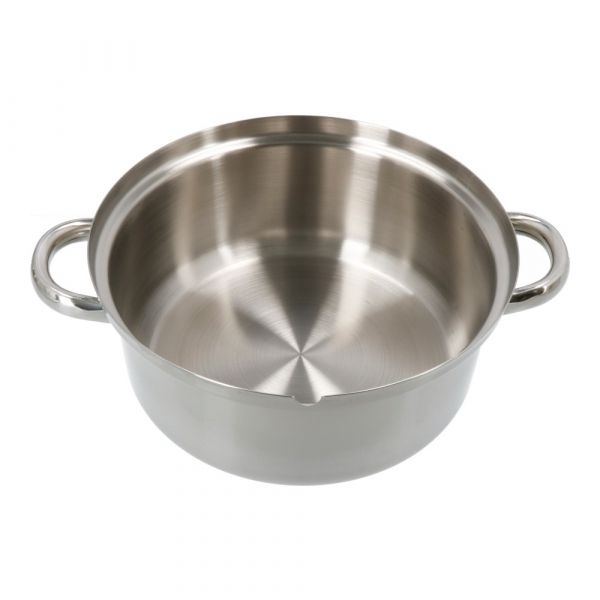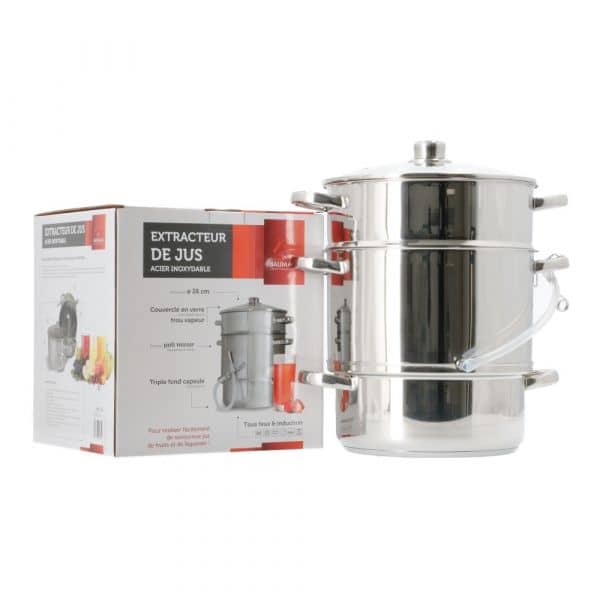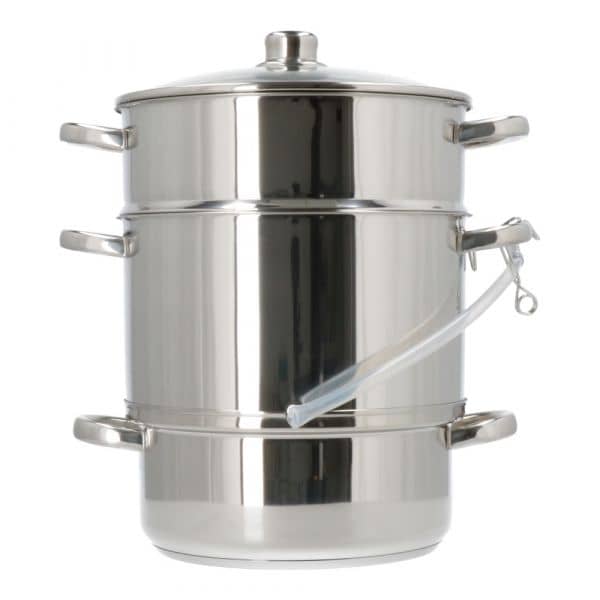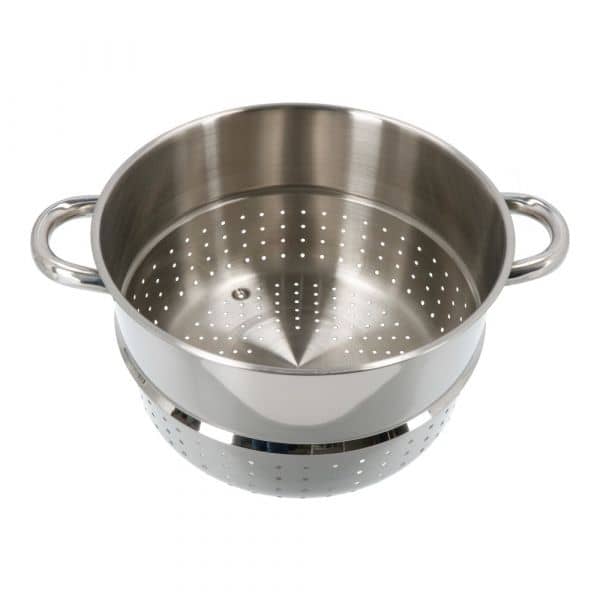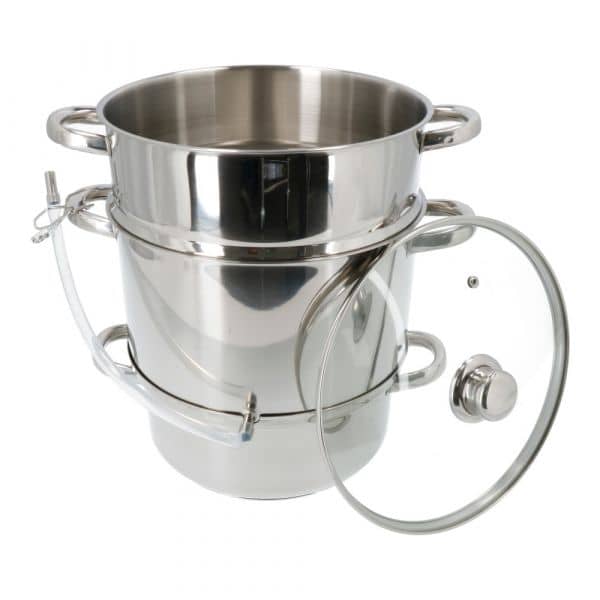 Available, delivery time 1-3 days
Available
Product information "Steam Extractor / De-juicer Stainless Steel - 7 Litres"
Make yourself storable juice from every fruit because with the large basket content 7 litres this model is extremely suitable for the processing of large quantities at the same time.
The heat-resistant silicone filling hose with stainless steel clamp and the glass lid ensure that you can see exactly what is happening during the de-icing process. With 2 year warranty (not on dry cooking of the bottom pan) and the excellent quality stainless steel with a wall thickness of 0.7 mm. guarantee optimal ease of use. Total height of the complete pan: 36 cm, diameter 26 cm.
Ideal for blanching vegetables which not only saves a lot of time, but also gives taste improvement to your vegetables. This dish is suitable for all heat sources, so suitable for cooking on gas, electricity, ceramic and induction!
The juices made with the juices can be stored in clean bottles with rubber caps No. 1 and 2. These can be used bottles such as wine bottles, beer bottles etc.
Note: Prior to 1995 there were De-juicers, who turned out to have more disadvantages than benefits. Small particles of aluminium appear to be very detrimental to health and the use of aluminium pans in combination with acidic foods was clearly demonstrated. The red (rubber) drain hoses used at the time also should not be used anymore. RVS is not only beautiful and durable, but also safe to use! Clean after use with hot water, but never with a sulphite solution!