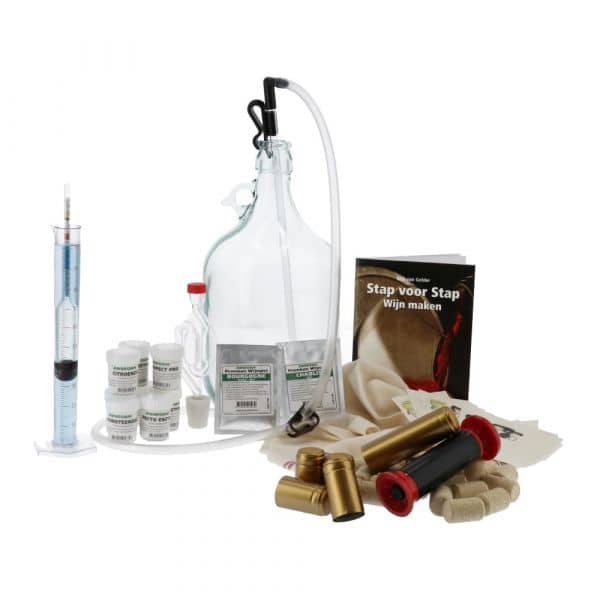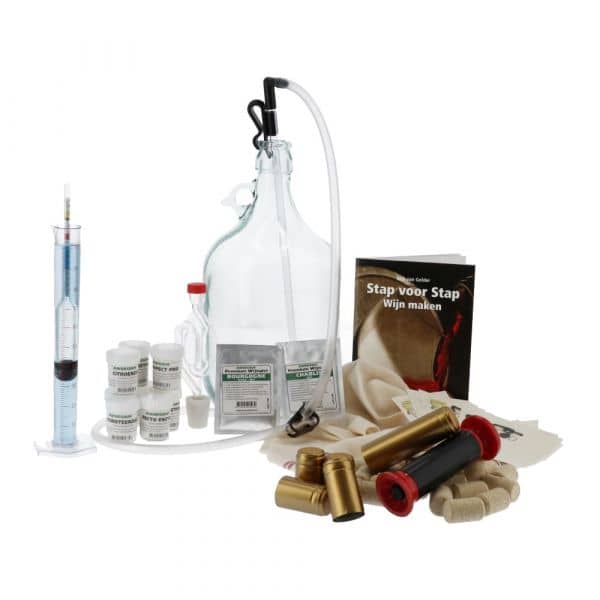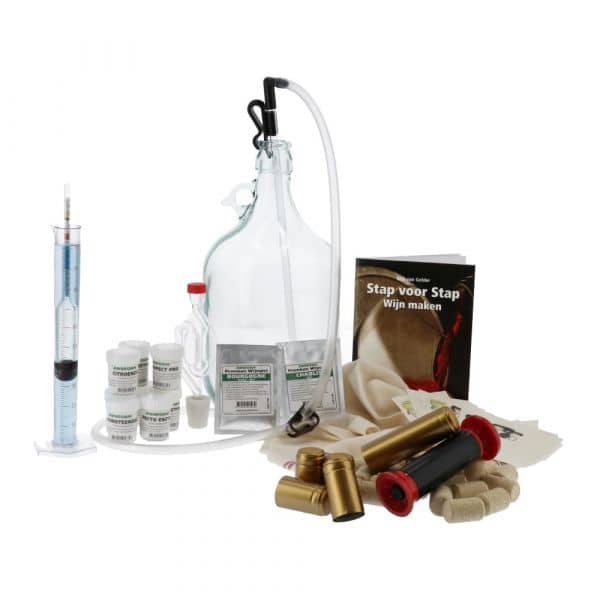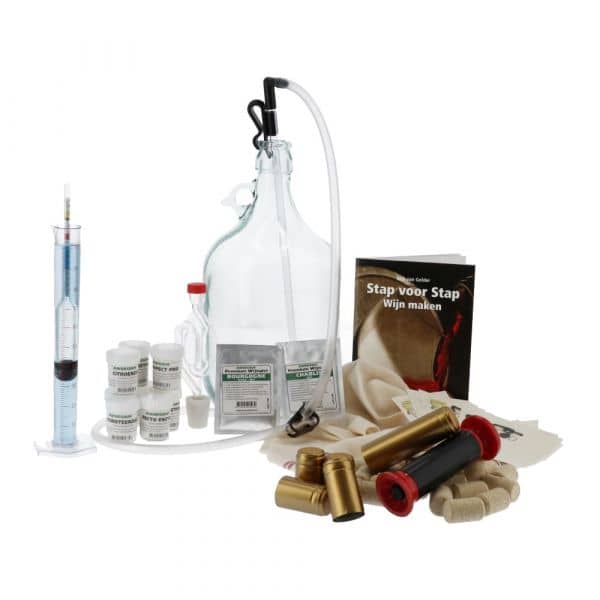 Product information "Starters Kit Wine Making ORIGINAL - Including 5 Litres Fermentation Bottle"
With this Starters kit Winemaking ORIGINAL incl. 5 l fermentation bottle you can make up to 5 litres of wine at a time and up to 50 litres of your own fruits! With the enclosed hydrometer and the measuring glass (Extras in relation to the BASIC starters kit) you are better able to control the fermentation process.
Do you want to get started quickly or get ideas? Then check our Wine Packages page.
Fermentation bottle of 5 litres (glass, straight model)
Rubber cap with hole for airlock
Airlock Classic
1 sachet of wine yeast for red wine
1 sachet of wine yeast for red or white wine
Yeast food salt
Yeast activator
Pecto-enzymes II
Rohpect-PRO
Tannin / Tannic acid
Citric acid
Tartaric acid
Sulphite cleaning agent
Extendable lever hose with tap and special drip head
Lever clip to attach the lever hose to the fermentation bottle or bucket
Hand corker
20 Wine corks
Shrinkage capsules
20 Wine labels
Pretzel to squeeze the pulp
Booklet Stap voor Stap Wijn maken, with 8 recipes (in colour, 16 pages) (Attn: Book is wriiten in Dutch)
Extras in relation to the Basic starter set winemaking:
Hydrometer for sugar determination
Measuring glass 100 ml for the hydrometer.