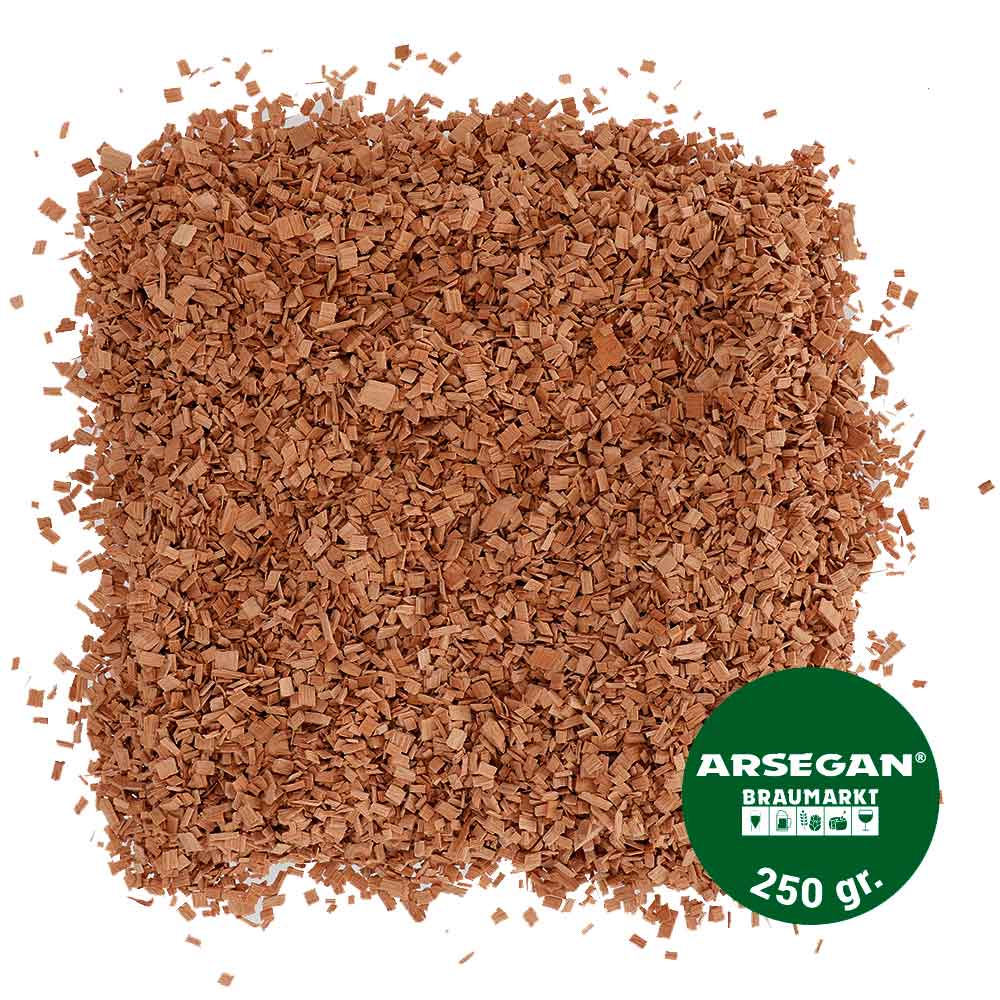 Product information "Oak Chips American Medium Toast 250gr"
Flavour profile: oak and vanilla, almond and caramel.
We recommend use during maturation or finishing for at least 14 days, but not more than 6 months. As an option, the dosage can be increased for a short maturation. Recommendation 5-30 g / 10 l. Taste regularly. For one time use.