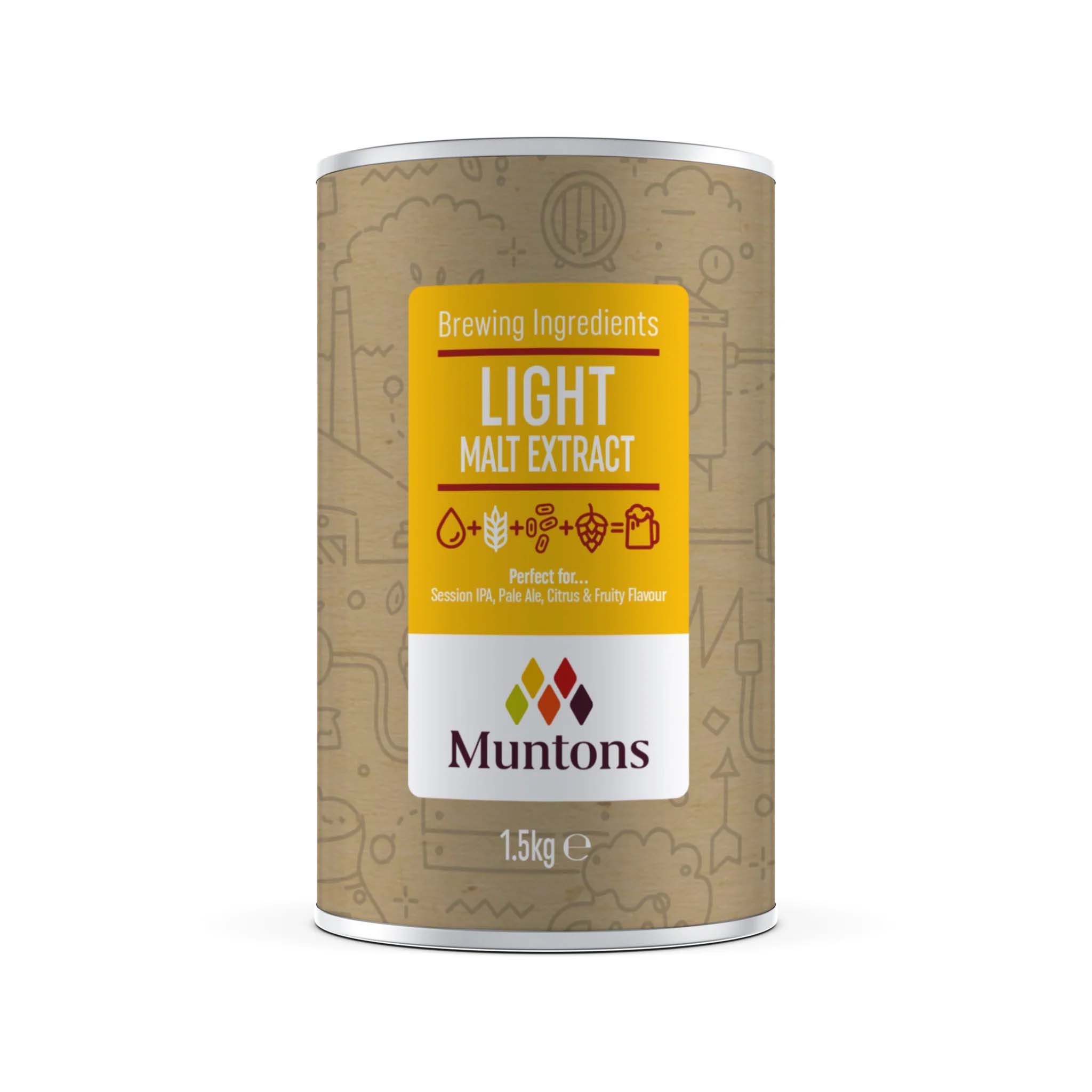 Available, delivery time: 1-3 days
Available
Product information "Muntons Light Liquid Malt Extract 1.5 Kg"
Muntons Light Malt Extract - Elevate Your Brewing Experience
Muntons Light Malt Extract is a testament to British brewing excellence. Crafted from ground malted barley, the process involves mashing, sparging, and condensing to produce this Liquid Malt Extract (LME). As a base ingredient, it lends a light, pale color and delicate malty biscuit tones. Notably, this extract doesn't contain bitterness, as no hops are added during its production.
Versatile Brewing Options:
Brewing Base: You can create beer using the Liquid Malt Extract (LME).
Enhanced Depth: Add it to your beer kit instead of sugar to impart extra depth and body to your brew.
If you choose to use Muntons Light Malt Extract as a brewing base, this 1.5kg kit will yield 20 pints of wort with just the addition of water. Afterward, you can add your preferred hops and pitch your yeast to create a customized brew. Please note that hops and yeast are not included. This approach allows you to infuse your homemade beer with your unique combination of hops, specialty malts, sugar, fruits, or any experimental ingredients, eliminating the need to start entirely from scratch.
Boiling the wort is optional, but if desired, you can boil your hops in a liter of water and then introduce the hop-flavored water to the kit. This addition introduces a smooth bitterness, ideal for crafting traditional real ales.
Muntons Light Malt Extract, in a 1.5kg / 1.1-liter can, is meticulously crafted from the finest ingredients, providing you with an excellent head start in your beer-making journey. Don't miss this opportunity to elevate your homebrewing game and experiment with unique flavor profiles.
Order now to explore your brewing creativity and craft exceptional homemade beers with ease and distinction. Your brewing journey begins here!