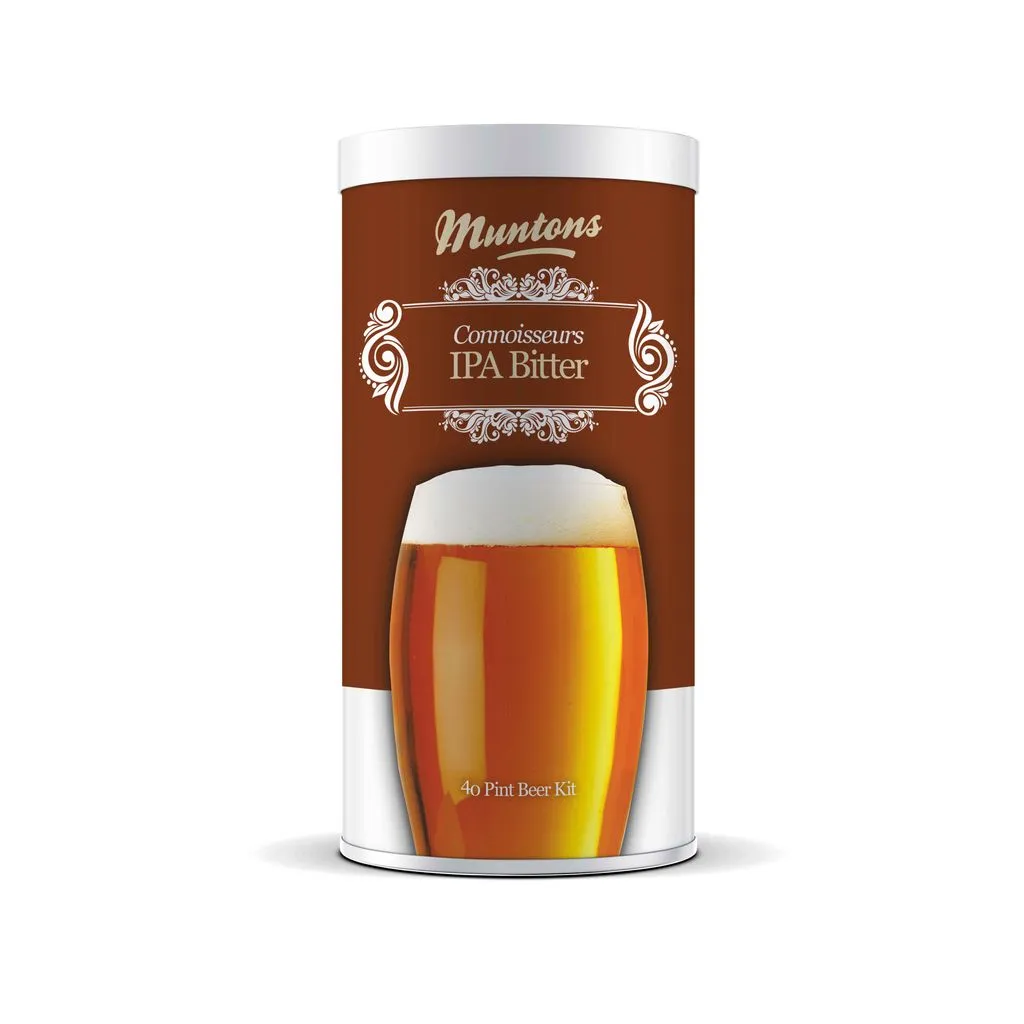 Available, delivery time: 1-3 days
Available
Product information "Muntons Connoisseurs IPA Bitter"
IPA Bitter Beer - A Refreshing Thirst-Quencher with a Rich History
IPA Bitter, known for its light and delicately balanced character, has a fascinating origin. Originally crafted for consumption in India, it has evolved into an iconic choice for beer enthusiasts worldwide.
Specifications:
Weight (Kg): 1.8 kg
Yield: Produces 23 liters / 40 pints at an approximate 4.6% ABV (Alcohol By Volume)
Color: Vibrant Bright Amber
Hop Profile: Medium hop infusion
Malt Character: Subtle malt presence
Original Gravity (OG): Ranges from 1040° to 1044°
Indulge in the delightful taste of IPA Bitter, a beer with a storied past and a reputation for its perfect balance. Brew your own batch and experience the vibrant amber color and medium hop infusion that make it a timeless favorite among beer connoisseurs.
Properties "Muntons Connoisseurs IPA Bitter"
| | |
| --- | --- |
| Alcohol content: | 0 to 5 |
| Beer color: | Amber |
| Bitterness: | Slighty bitter |
| Malt kit type: | Malt extract |
| Volume: | 20L |