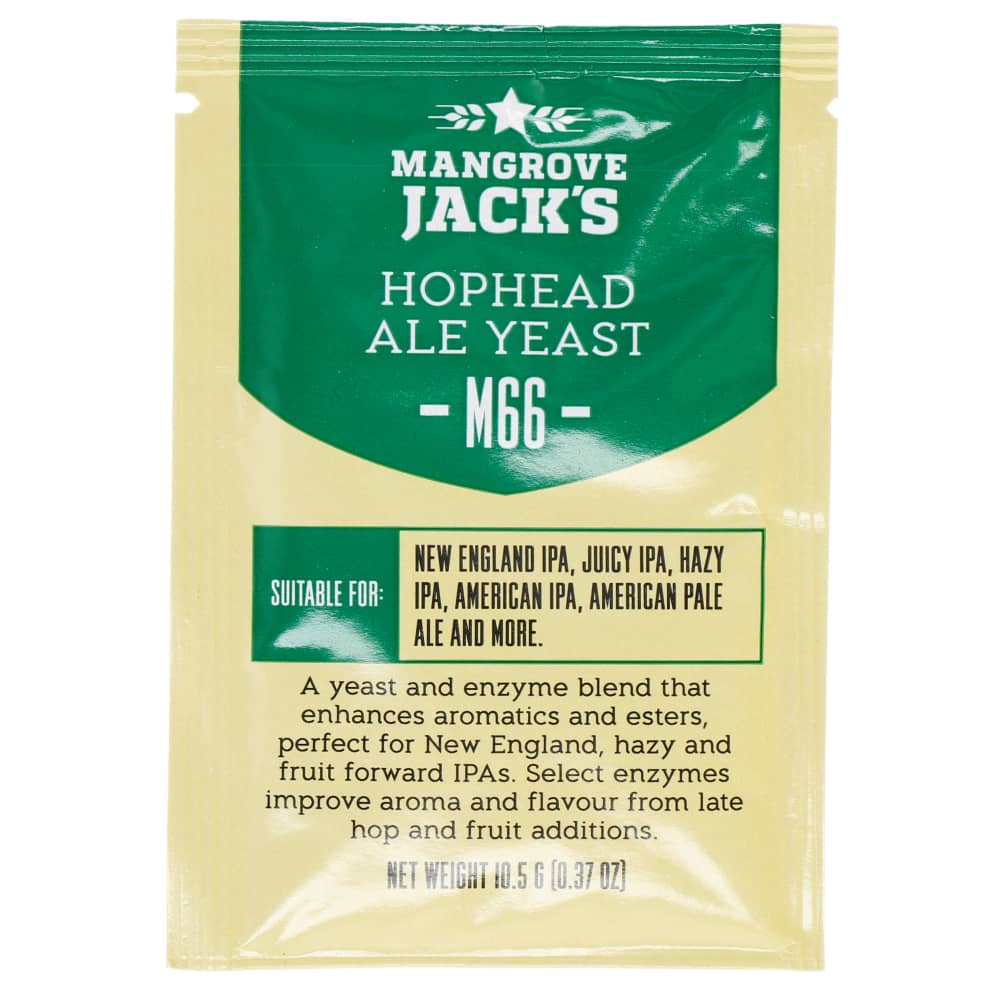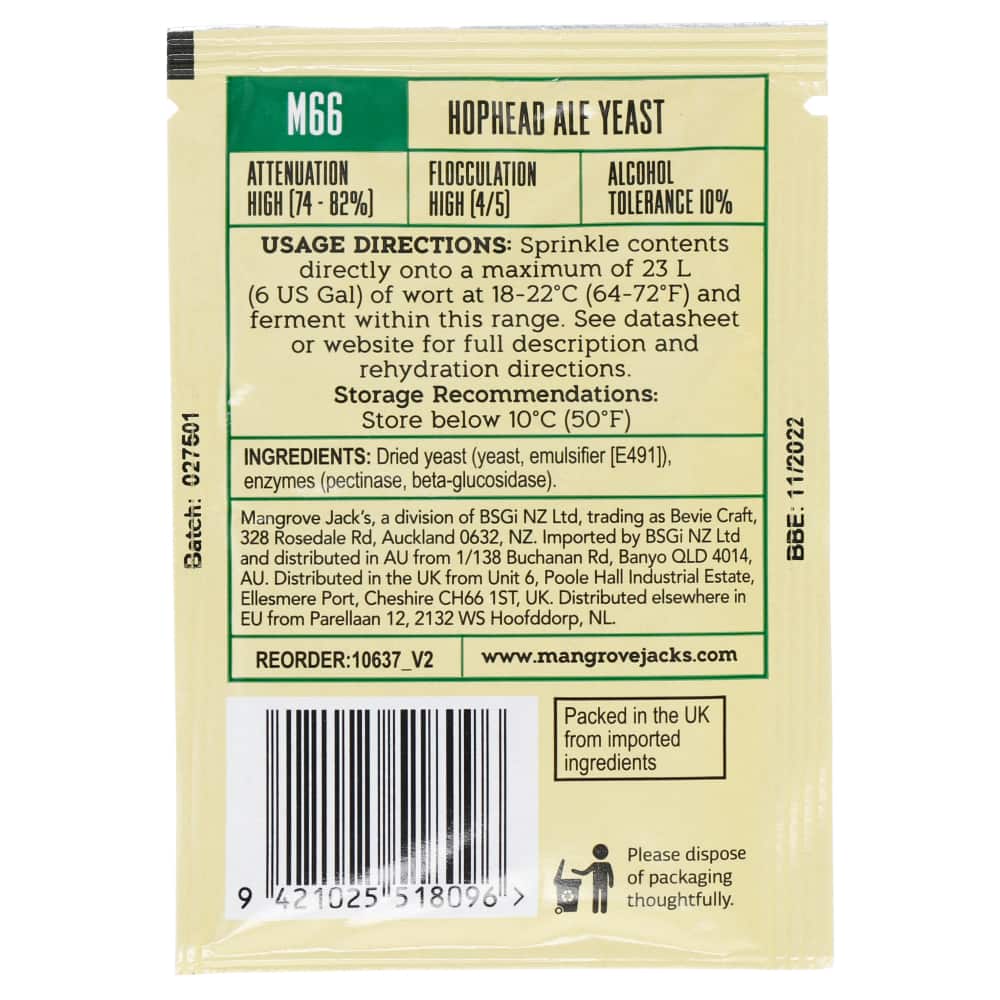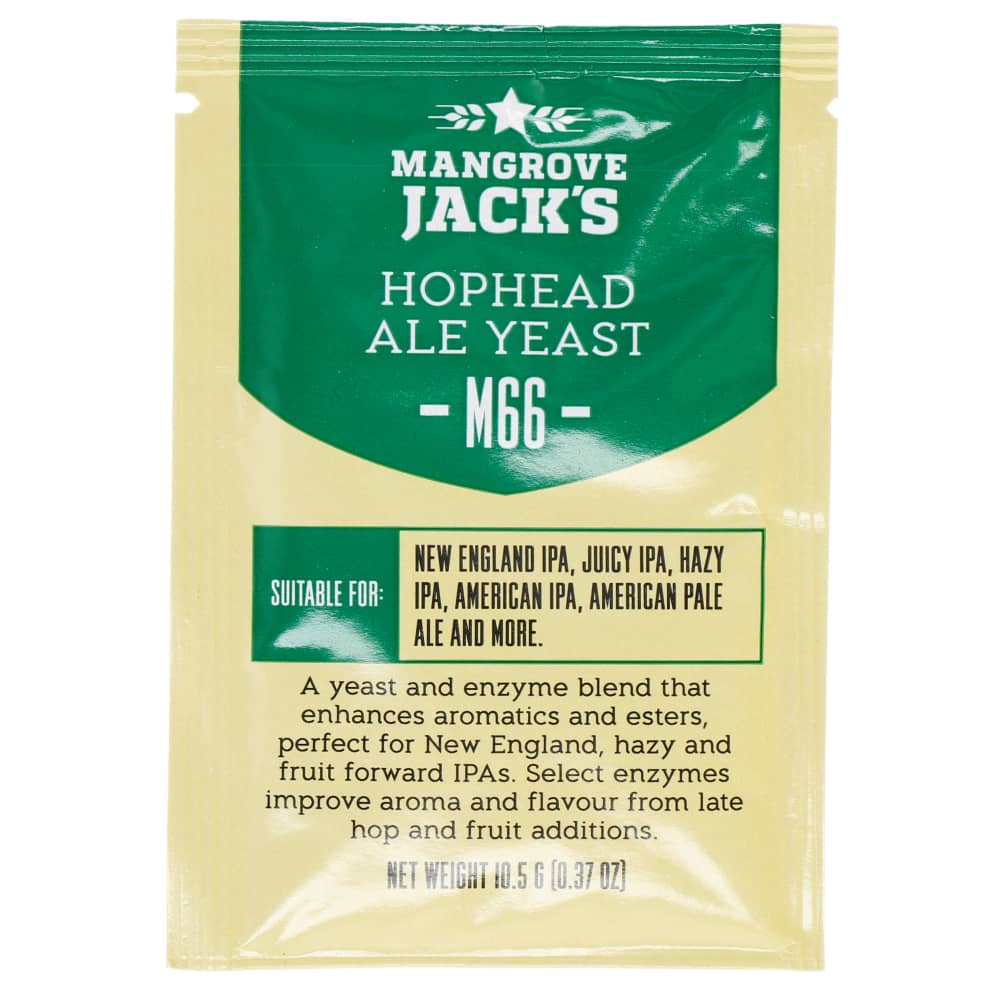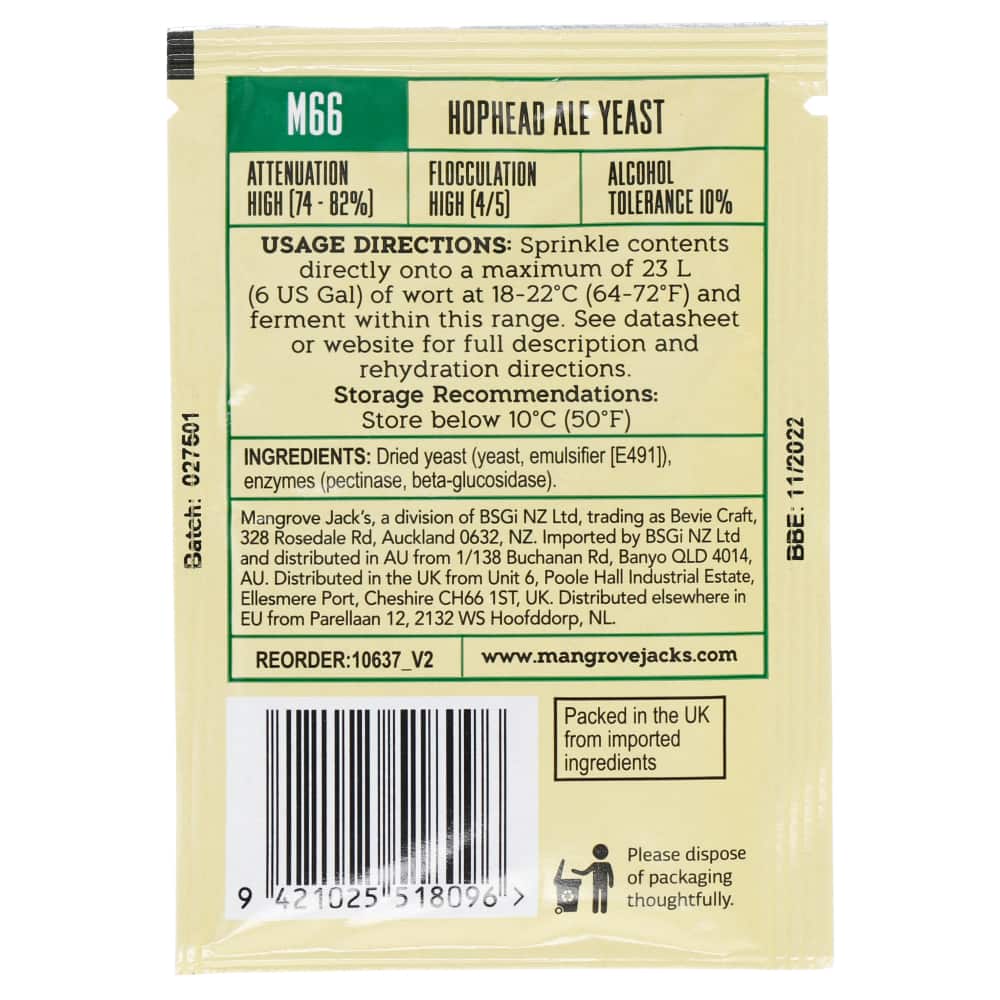 Available, delivery time 1-3 days
Available
Manufacturer:
Mangrove Jack's
Product information "Mangrove Jack's Hophead Ale M66 10 gr"
M66 Hophead Ale Yeast is suitable for New England IPAs, Juicy IPAs, Hazy IPAs, American IPAs, American Pale Ales and more. Aroma from dry hop additions will be enhanced along with aroma from any fruit additions made during fermentation.
The moderate, weel-balanced ester profile from this yeast will complement the character from New Word hops very well whilst also bringing out some malt character. M66 ferments clean and relatively neutral , with the moderate, well-balanced ester profile adding subtle complexity. Beers fermented with this yeast have a moderately dry finish but will retain a good level of mouthfeel to prevent them from being too thin.
Flocculation: High (4/5)
Attenuation: 72-76%
Recommended fermentation temperature: 18-22°C
Alcohol Tolerance: till 10% ABV
Content: 10 gr - for max. 25 litres
Keep refrigerated.

Properties "Mangrove Jack's Hophead Ale M66 10 gr"
ABV Tolerance:

10%

Fermentation type:

top fermentation

Recommended fermentation temperature:

18-22°C

Sedimentation:

High

, Middle

Yeast type:

Dry