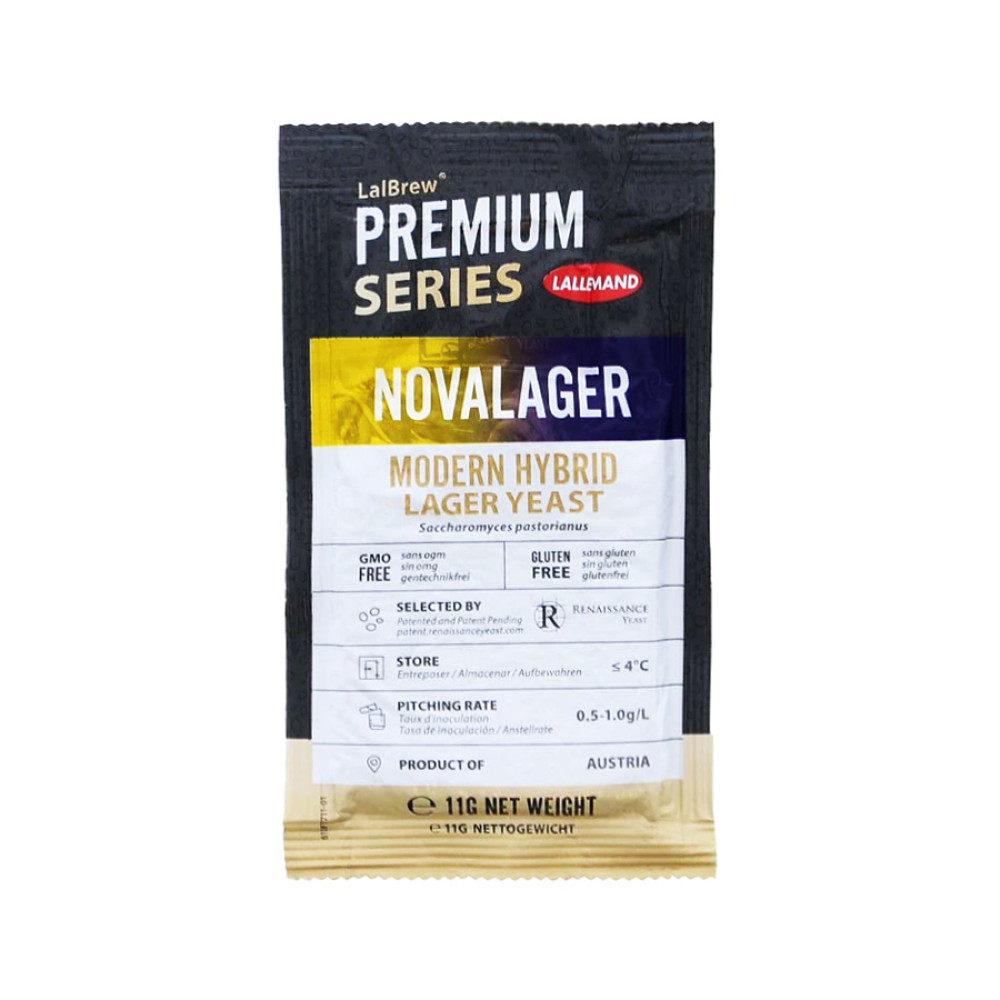 Available, delivery time 1-3 days
Available
Product information "Lallemand LalBrew NovaLager™ 11gr"
LalBrew NovaLager™ is a true bottom-fermenting Saccharomyces pastorianus hybrid of the new variety selected to produce pure lagers with distinct flavour characteristics and superior fermentations.
This robust lager strain with ideal characteristics for lager production, including fast fermentation and high fermentation rates. The distinct flavour profile is very clean, light esters over a wide temperature range.
LalBrew NovaLager™ is hybrid strain lager strain that stands out from all other traditional Saccharomyces pastorianus strains. This strain produces little VDK/diacetyl and uses patented technology from the University of California Davis (USA) that inhibits hydrogen sulphide (H2S) production, reducing the maturation time for lager production.
Specifications:
Beer styles: Pilsner, Lager
Flavours: Neutral
Attenuation: High
Fermentation temperature: 10-20°C (ideal 12°c)
Flocculation: Medium
Alcohol tolerance: 13%
Dosage: 5-10 g / 10 L
Properties "Lallemand LalBrew NovaLager™ 11gr"
| | |
| --- | --- |
| ABV Tolerance: | 13% |
| Attenuation: | High |
| Fermentation type: | Bottom fermentation |
| Recommended fermentation temperature: | 10-22°C |
| Sedimentation: | High |
| Yeast type: | Dry |