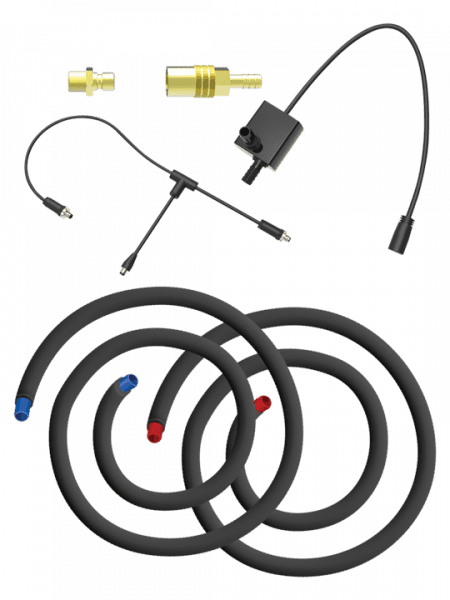 Available, delivery time 1-3 days
Manufacturer:
Grainfather
Product information "Grainfather conical fermenter cooling pump kit"
Temperature control is one of the most crucial elements for producing a beer of good quality. It must be regulated throughout the fermentation process and be stable to ensure that the yeast does not get stressed and ferment in the right way to get the right flavor profile.
To cool off with the Grainfather Conical Fermenter, you must have the Conical Fermenter Temperature Controller. As soon as your target temperature is lower than the temperature of the wort in your digester, the cooling pump set pumps ice-cold water through the double-walled, insulated interior to cool your wort.
Simply connect the couplings and insulated hoses to the Conical Fermenter, immerse the submersible pump in a cool box with water (add ice for the desired temperature) and pump the liquid through the insulated cooling of the Conical Fermenter housing.