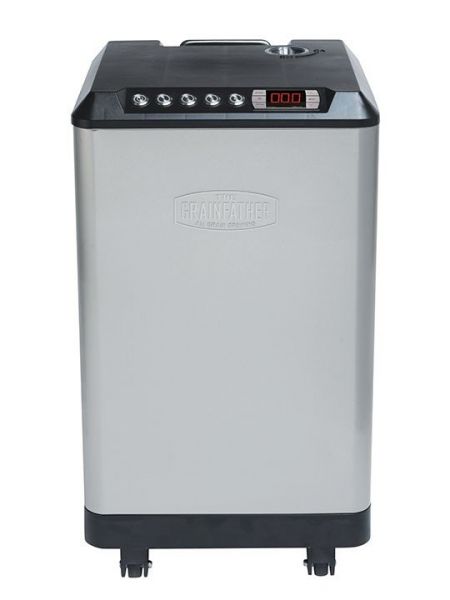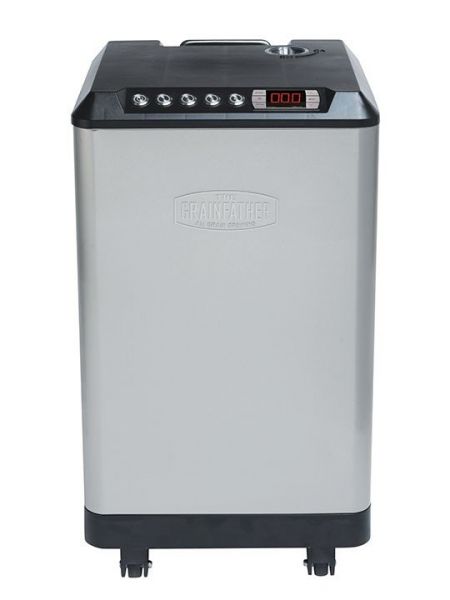 Manufacturer:
Grainfather
Product information "Grainfather Glycol Chiller"
Manage your fermentation temperature accurately, every time!

Temperature control is one of the most crucial elements for producing a beer of good quality. It must be regulated throughout the fermentation process and be stable to ensure that the yeast does not get stressed and ferments properly to get the right taste profile. With the ability to individually control and regulate the temperature of up to four Grainer Conical yeast machines, each with their own yeast schedules, the Grainfather Glycol Chiller is the perfect complement to ensure superior fermentation results.


Design:

With a slim and compact design, which is still suitable for our full range of functions, the Glycol chiller maintains the Grainfather principle of delivering high-quality home-brewery equipment, which delivers craft breweries such as results, with a small footprint.
With the addition of the Glycol Chiller your system works at the ultimate level and you are even able to crash cold and lower to 4 ° C (39 ° F). The Glycol chiller is connected to a concealed cooler, located between the two stainless steel walls of the conical digester. . Your desired temperature is fed into the digital temperature controller on the conical digester, the liquid then flows through this sleeve and cools the stainless steel, which in turn cools the beer in the digester. The cooling sleeve never comes into contact with the beer, is completely hidden and does not need to be cleaned or disinfected. A real innovation for a fermenter on this scale.
Characteristics:
Allows you to cold-crash 23L (6 US Gal) wort to a temperature of 4-6ºC (39-43 ° F). The minimum temperature will vary based on external factors such as room temperature, the number of connected fermenters and other environmental conditions.
Cools up to 4 conical fermenters at different temperatures and fermentation schedules.
Includes Conical Fermenter Coat and propylene glycol to provide you with efficient cooling for your digester immediately.
Note:
The instructions for the Glycol Chiller are attached to the outside of the shipping box. It is important that you keep them, do not throw them away and read them carefully before use to ensure that no damage is caused to the device. If for any reason you are not included in your purchase, we strongly recommend downloading a new one.