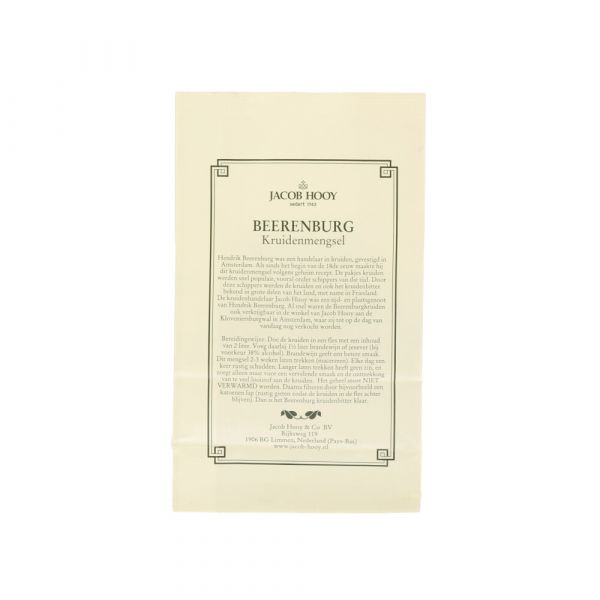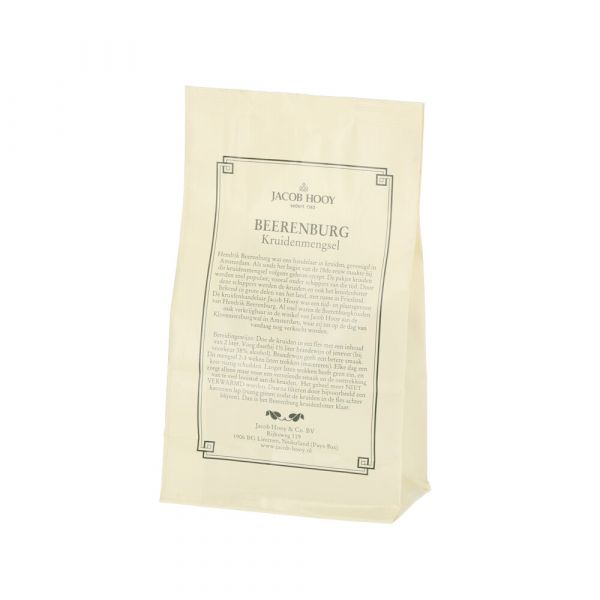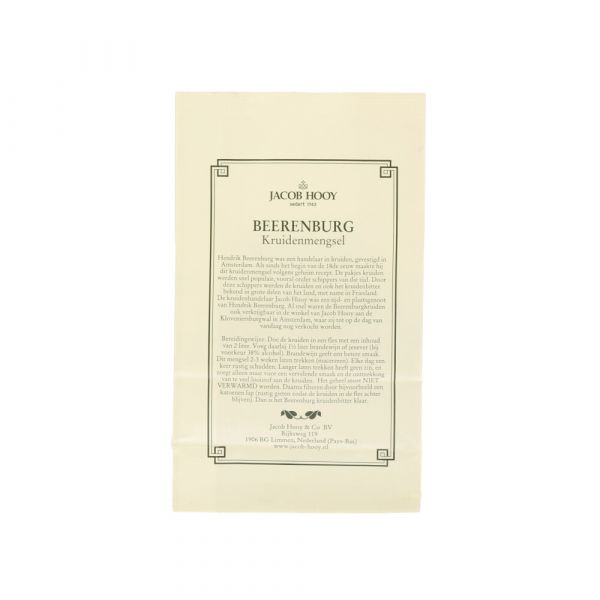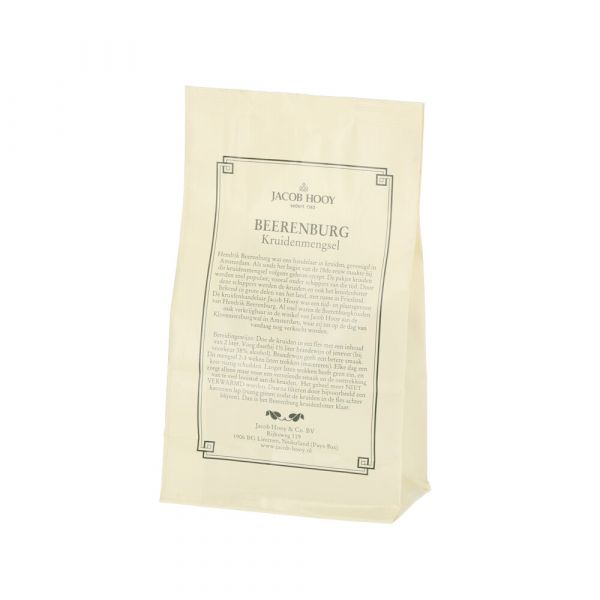 Available, delivery time 1-3 days
Available
Product information "Beerenburg herbs from 2-3 liters EXCLUSIVE RECIPE"
The only real Beerenburg herbs according to Hendrik Beerenburg's recipe, but much less bitter because of a very limited amount of Wormwood (Absinth).
This recipe is exclusively for Brouwmarkt.
Make with one bag of 70g of Beerenburg herbs of exceptional class.
They include
Juniper berries,
Bay leaf whole,
Nettle leaf,
Ash leaf,
Gentian root,
Blessed Thistle,
Orange peels (bitter)
Willow leaf.
The recipe on the package states that the content is for 1 liter, in practice it appears that after 1 month of pulling the content is more than enough for 2-3 liters. It is pointless to have the alcohol drawn longer.