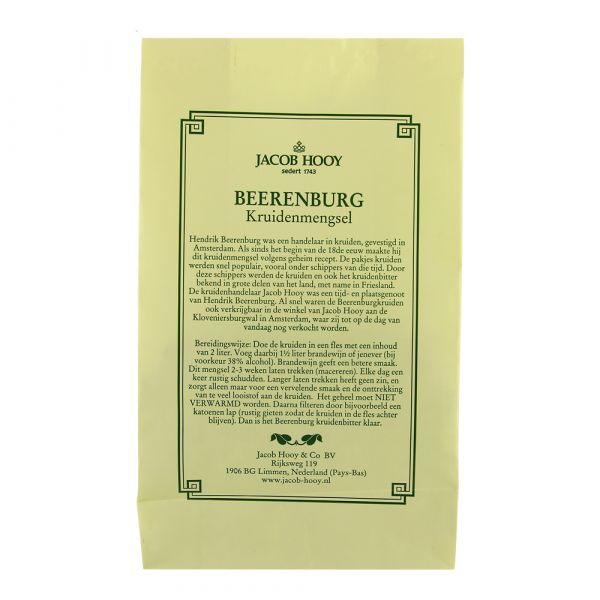 Available, delivery time 1-3 days
Available
Product information "Beerenburg herbs for 2-3 liters 1 piece"
The only real Beerenburg herbs according to the recipe of Hendrik Beerenburg himself! Make with one bag of 70g Beerenburg of exceptional class!
They include:
Juniper berries
Laurel leaf whole
Wormwood
Stinging nettle leaf
Ash leaf
Gentian root
Blessed Distal Herbs
Orange peel (bitter)
Willow leaf
The recipe on the package states that the content is for 1 litre, in practice it turns out that after 1 month of pulling the content is more than sufficient for 2-3 litres. Let the alcohol soak longer is senseless and only causes annoying over-taste and the removal of too much tannin from the Kalmoes, Gentian and Wormwood roots.