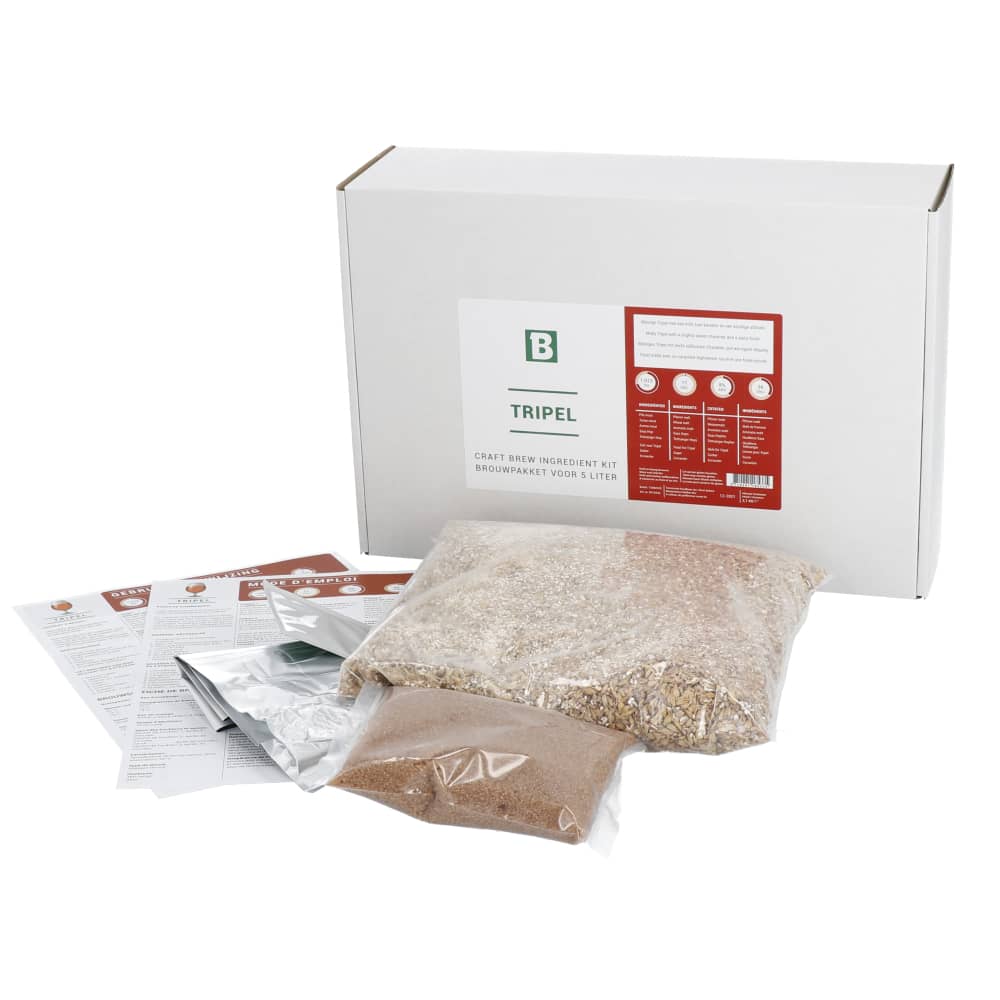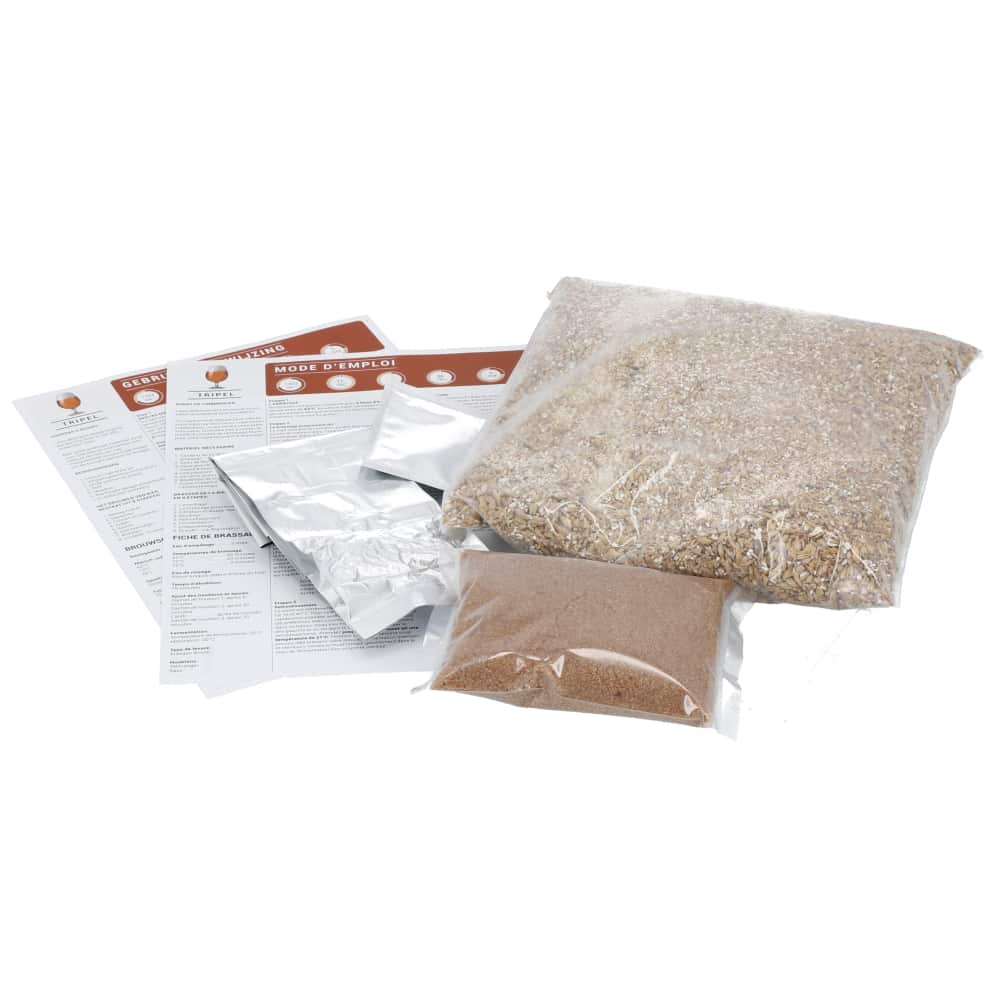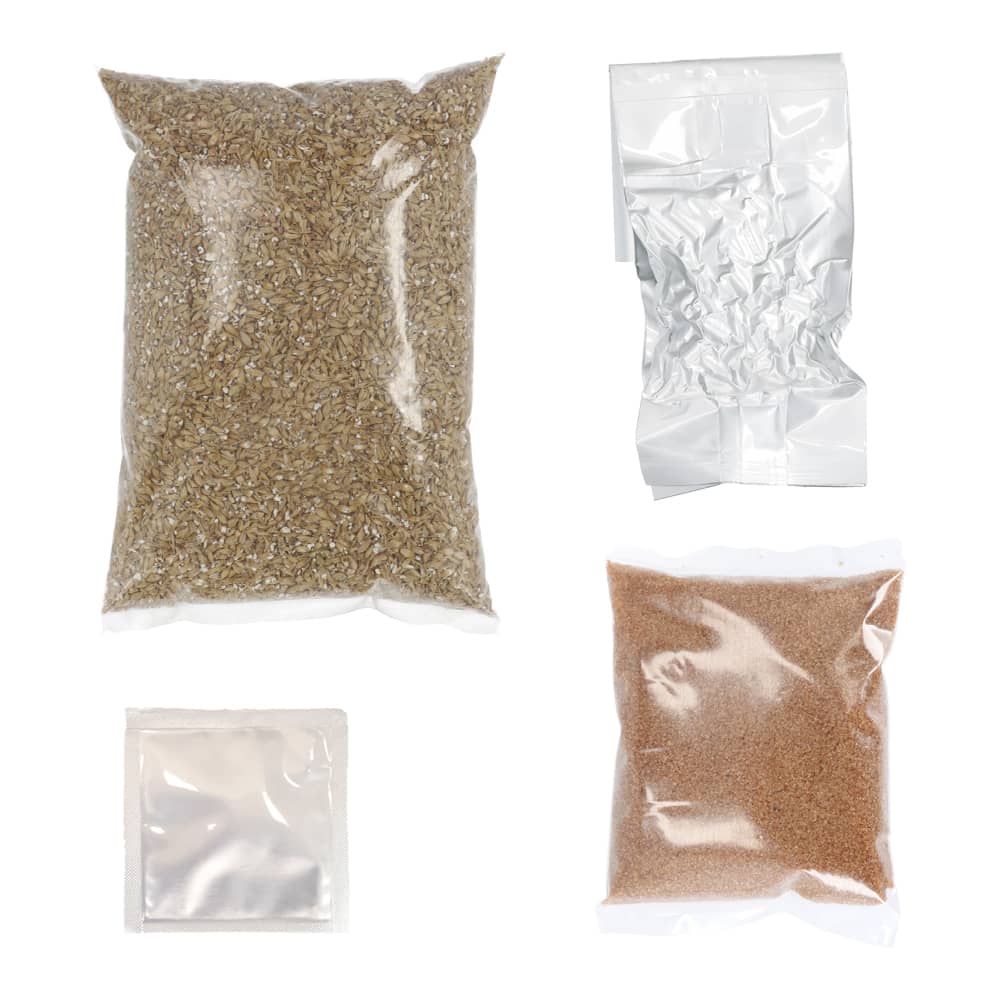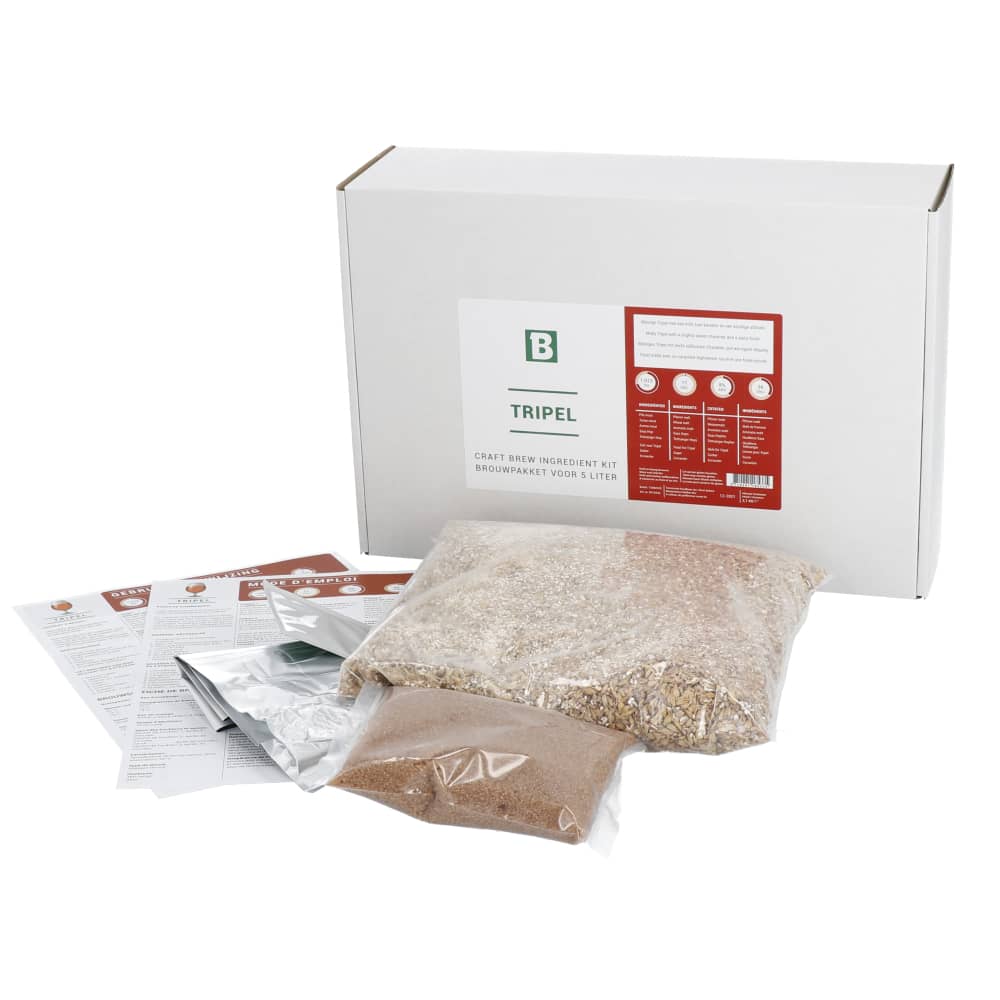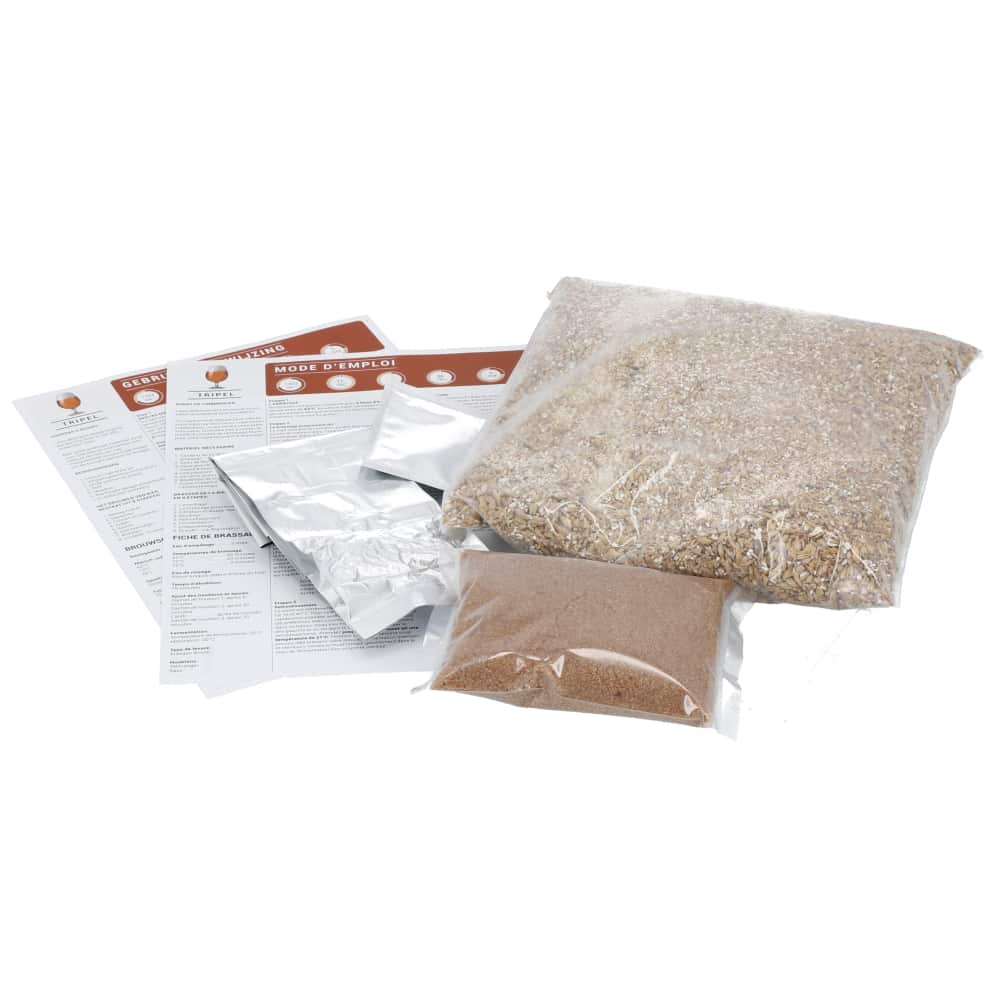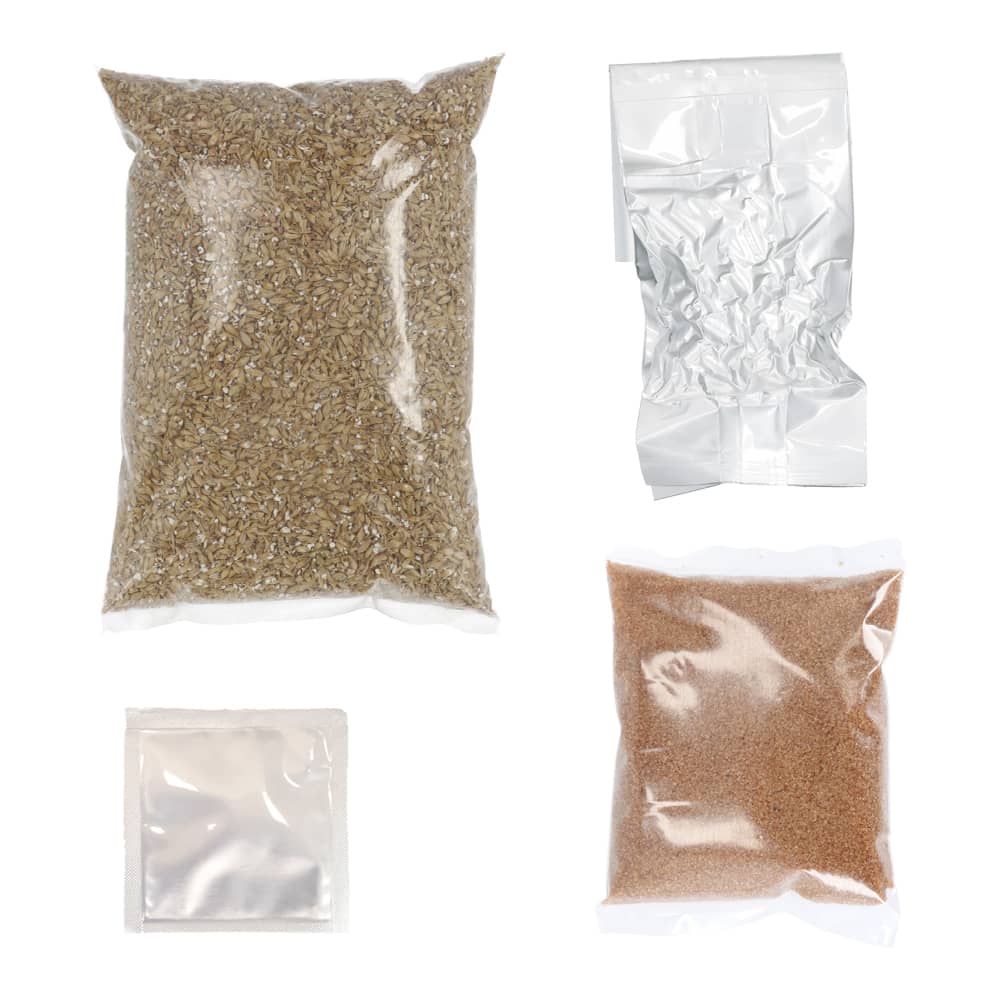 Available, delivery time 1-3 days
Available
Product information "Arsegan Craft Brew Ingredients kit Tripel"
This ingredient kit containts everything you need to brew about 4 liters of beer at home with common kitchen utensils.
A refill pack includes:
Clear work description & step-by-step plan
Malt, crushed.
Yeast, hops and all other ingredients.
Detergent

A malt mill is not necessary. We deliver the malt crushed so that it's ready for use.


You still need:
A fermentation vessel and accessories ( a fermentation bucket with a tap suited for 5 liter batches, e.g. from a Craft Brewkit or a kit from Brouwbroeders, Brew Monkey, Brouwpunt, etc. is fine)

A thermometer
Pans of at least 8 liters (2 pieces)
A strainer
Measuring jug
± 12 beer bottles of 33cl (bracket or crown cap)
Granulated sugar (bottling) ± 28 gr
This Tripel is malty, with a slightly sweet character and a spicy finish. The candy sugar provides the special character of this beer.Tripel should contain slightly more carbon dioxide than, for example, pilsner and wheat beer. Maturation time four to six weeks.
Properties "Arsegan Craft Brew Ingredients kit Tripel"
| | |
| --- | --- |
| Alcohol content: | 8 or more |
| Beer color: | Blond |
| Bitterness: | Bitter |
| Malt kit type: | Malt - crushed |