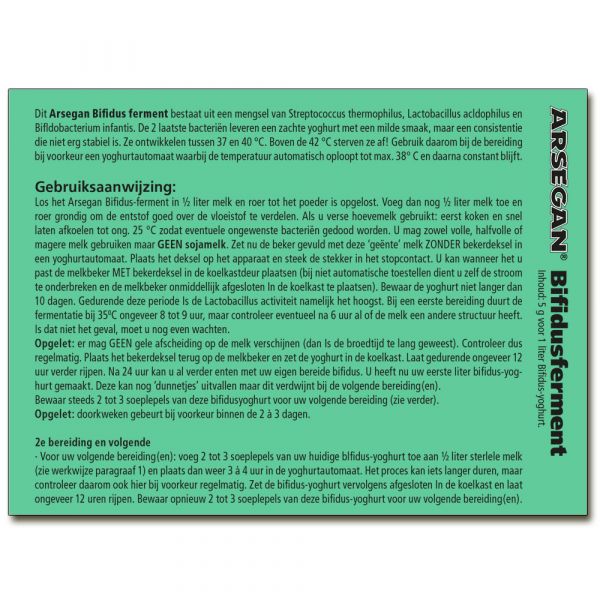 Available, delivery time 1-3 days
Available
Product information "Arsegan Bifidus ferment "
Freeze-dried culture with Lactobacillus Acidophilus bacteria to make delicious, natural and living Bifidus yoghurt at home. Known for its healthy effect, this type of ferment provides a delicious yogurt!
Usage: from the contents of 1 liter of basic yoghurt, which you keep in small portions, eg.. 40 ml preserving jars.
Open the bag of ferment and grow it in 8 hours in milk of 37-43 degrees Celsius. Then the yoghurt is ready.
Stir well, divide the fresh yoghurt into a small portions and store in the freezer.
Use 1 of the portions to make yoghurt for the next day in the evening.
This growing method works well for a number of weeks, but after that the yoghurt culture degenerates and the taste of the yoghurt becomes a bit sharper.
Then take one of the preserved portions and start again. This yogurt culture is freeze-dried, so it is only activated during cultivation.