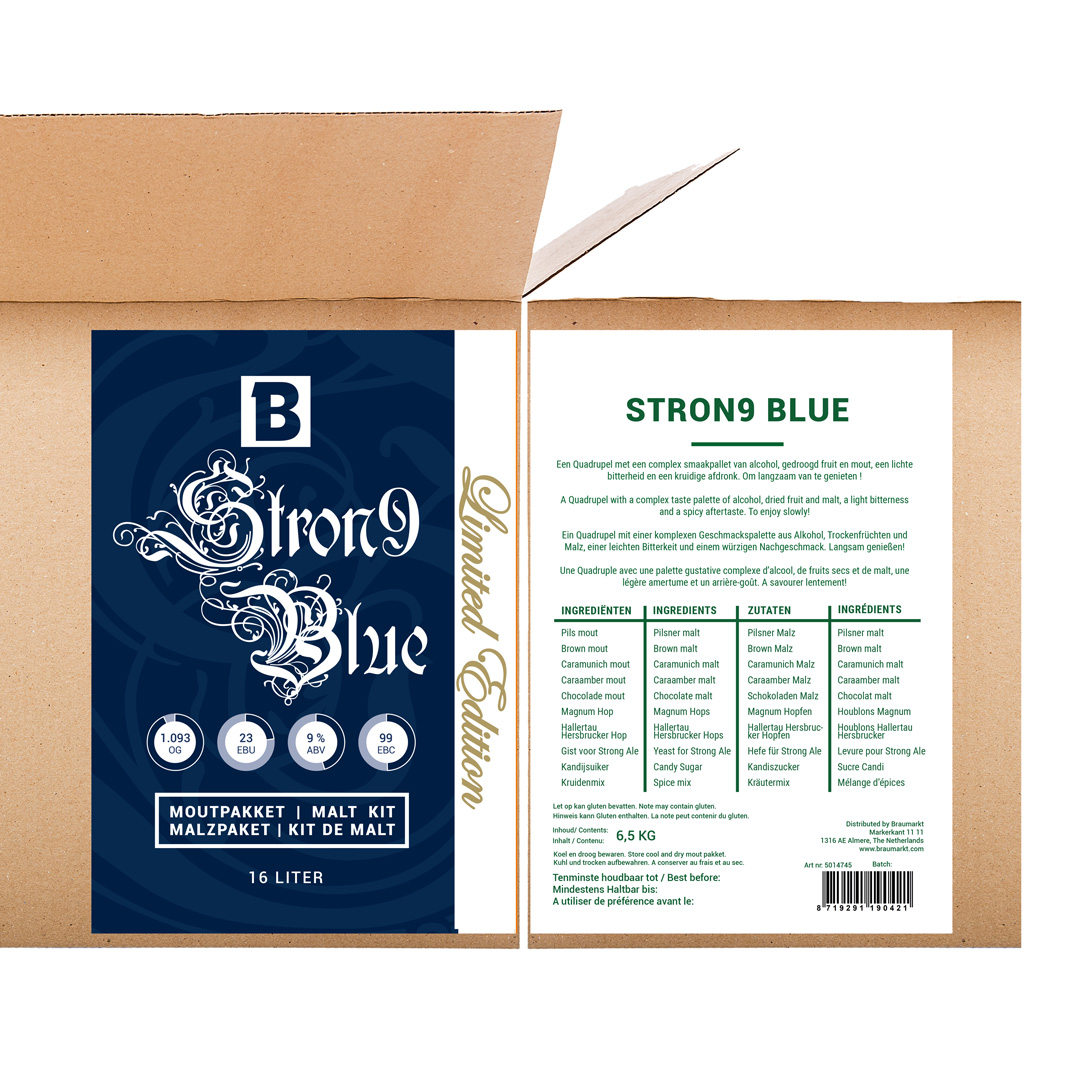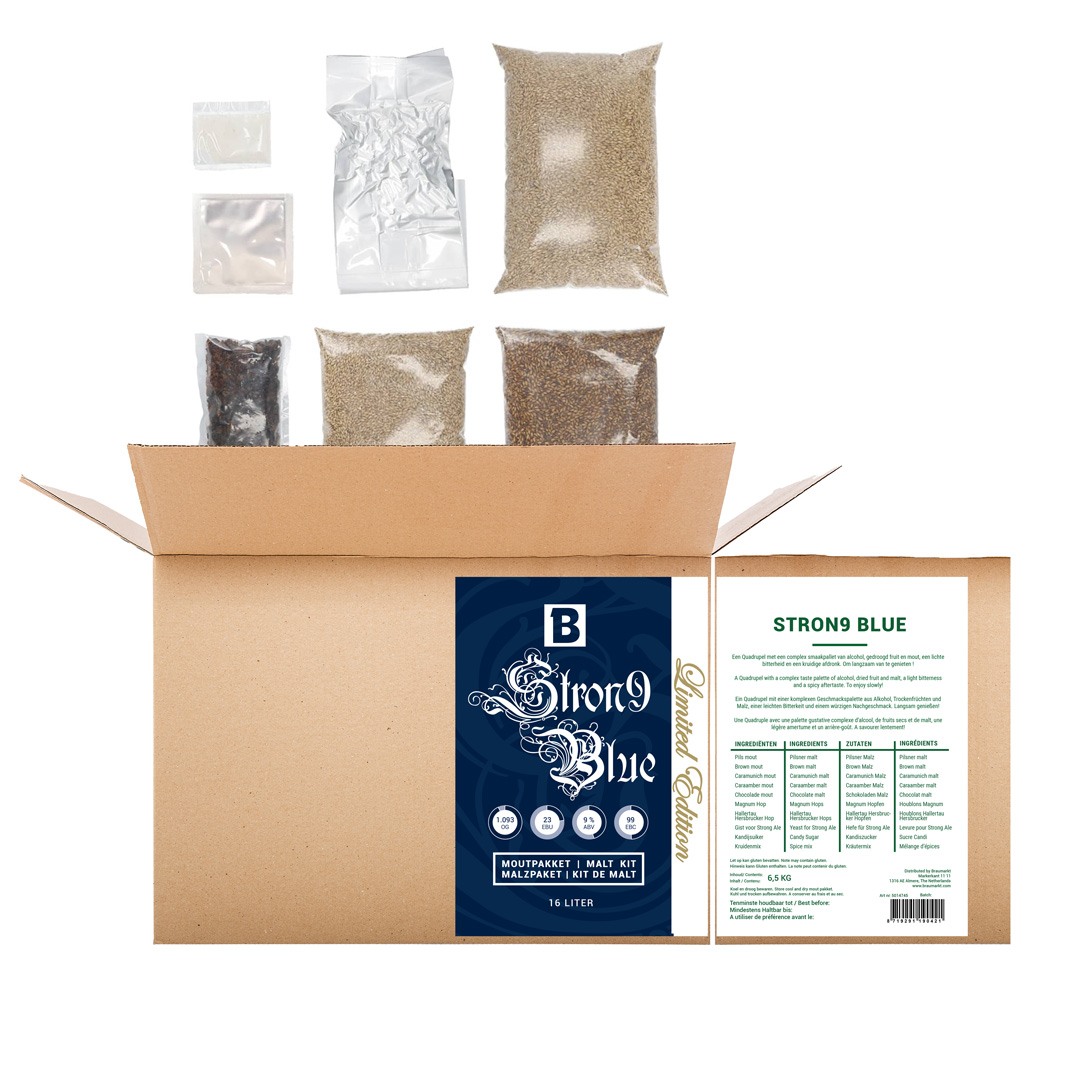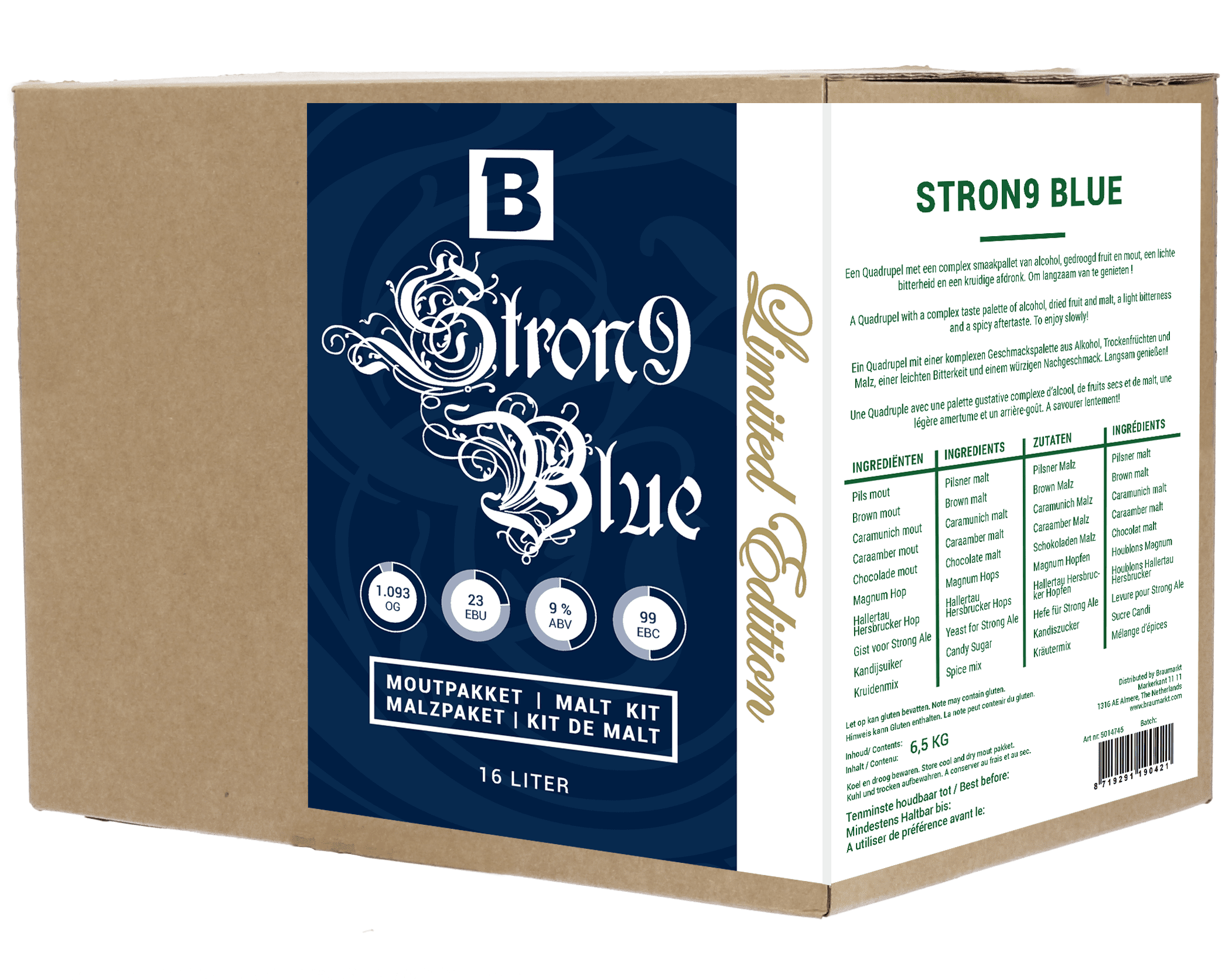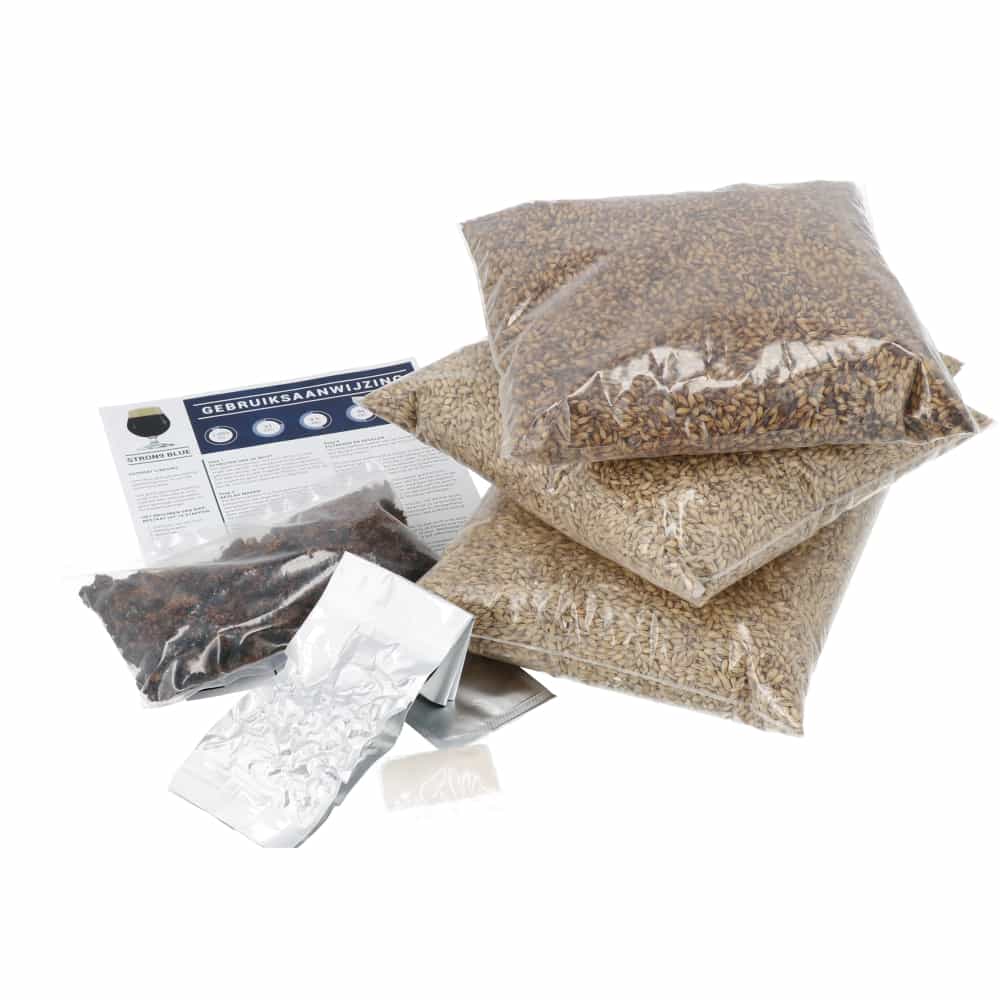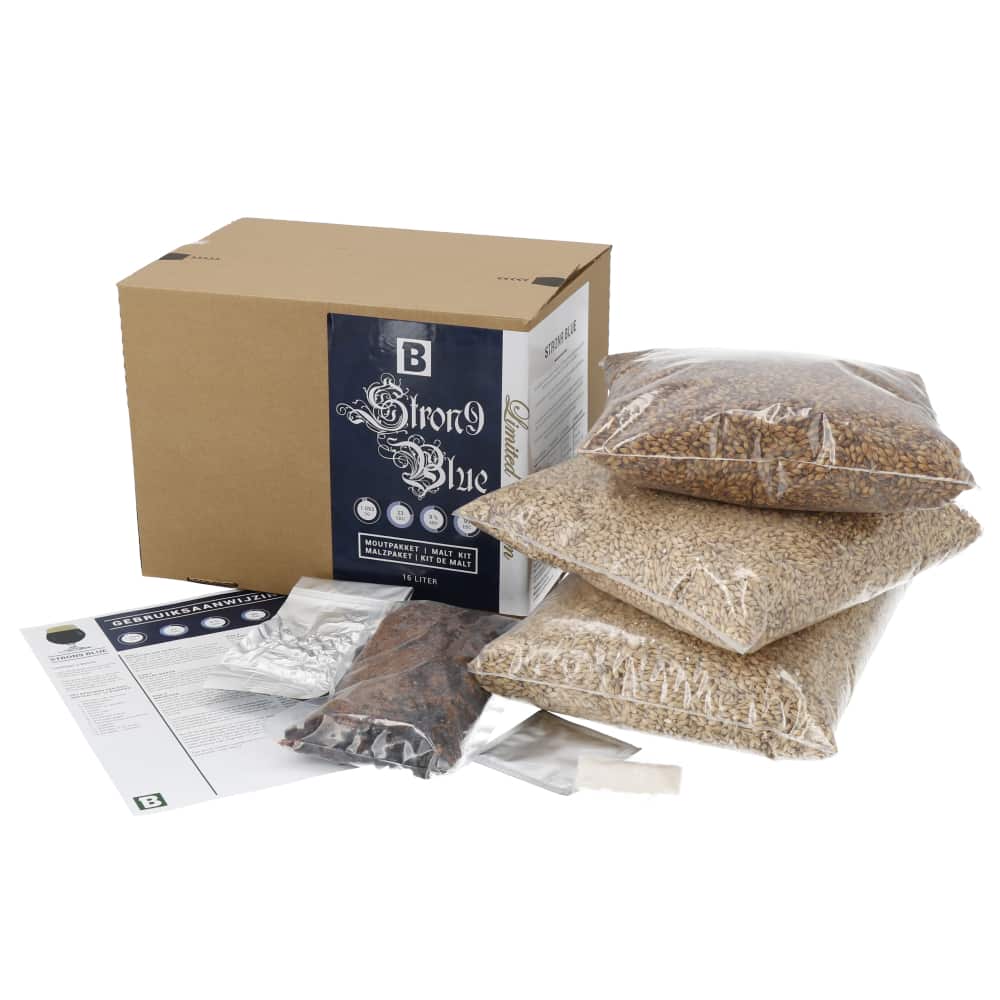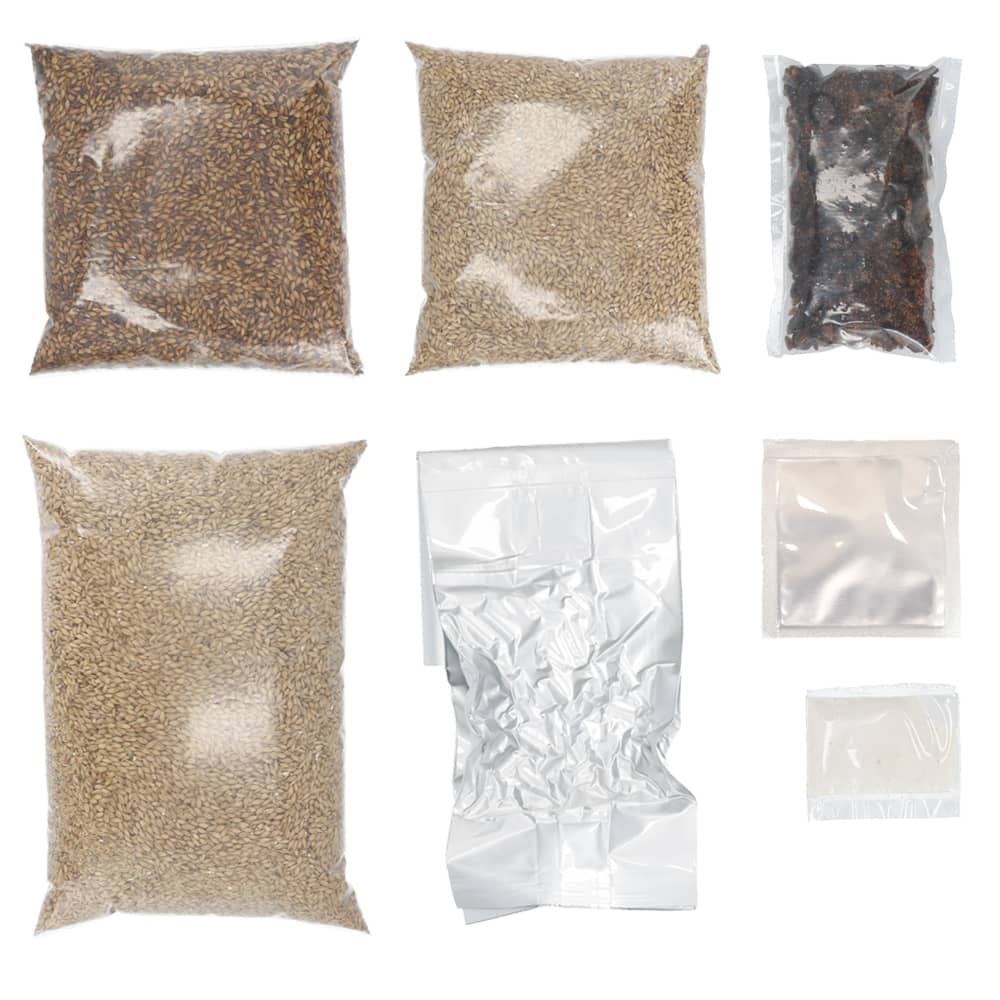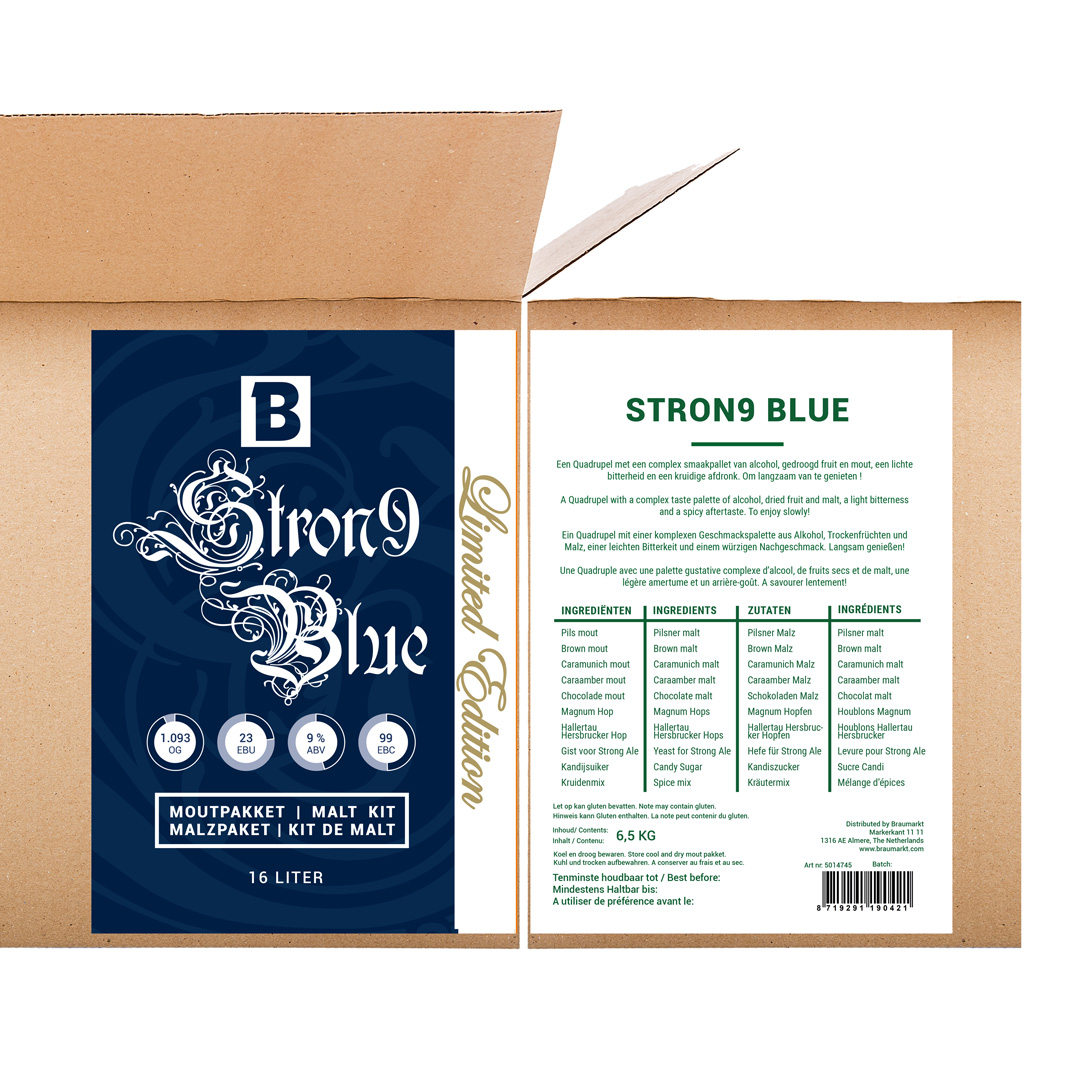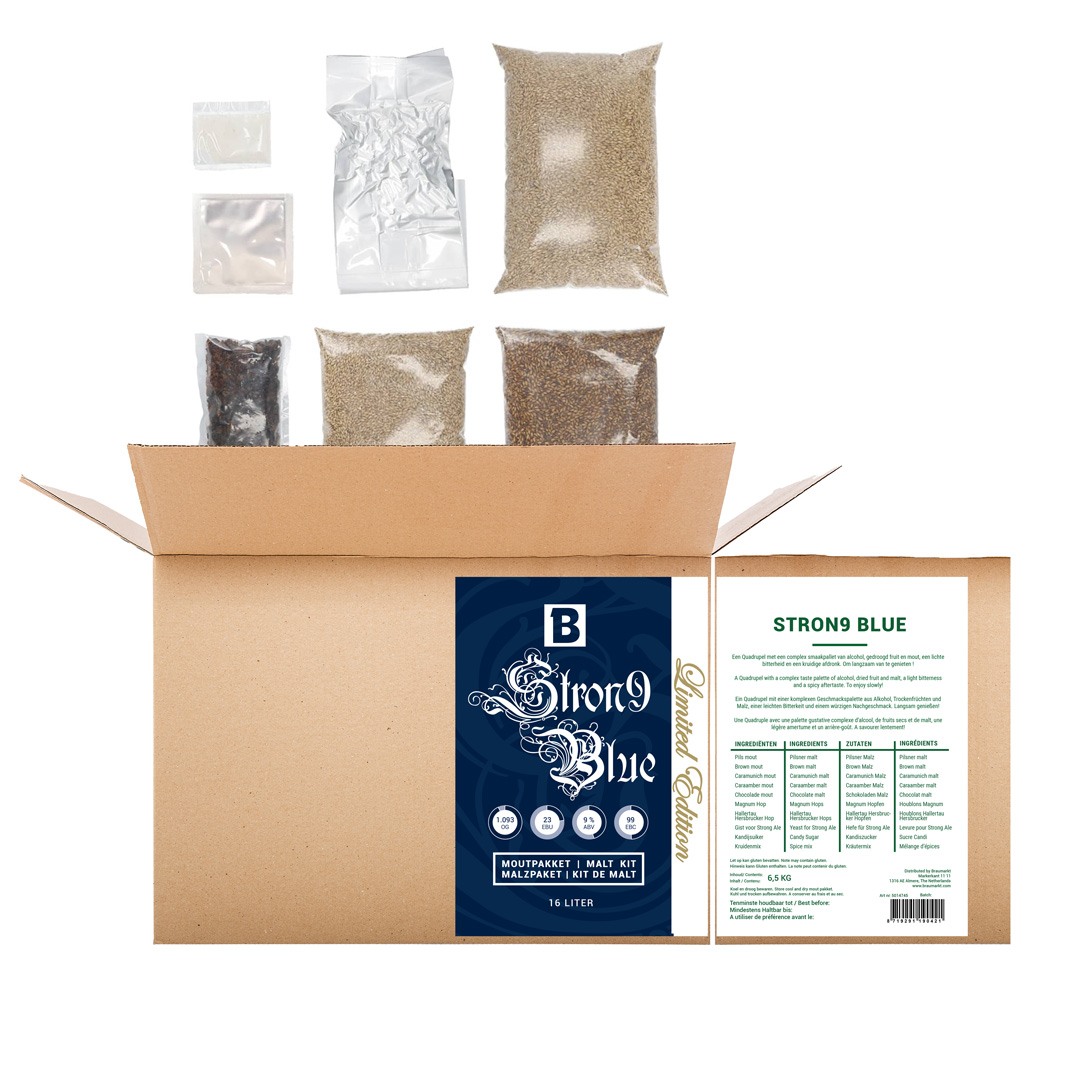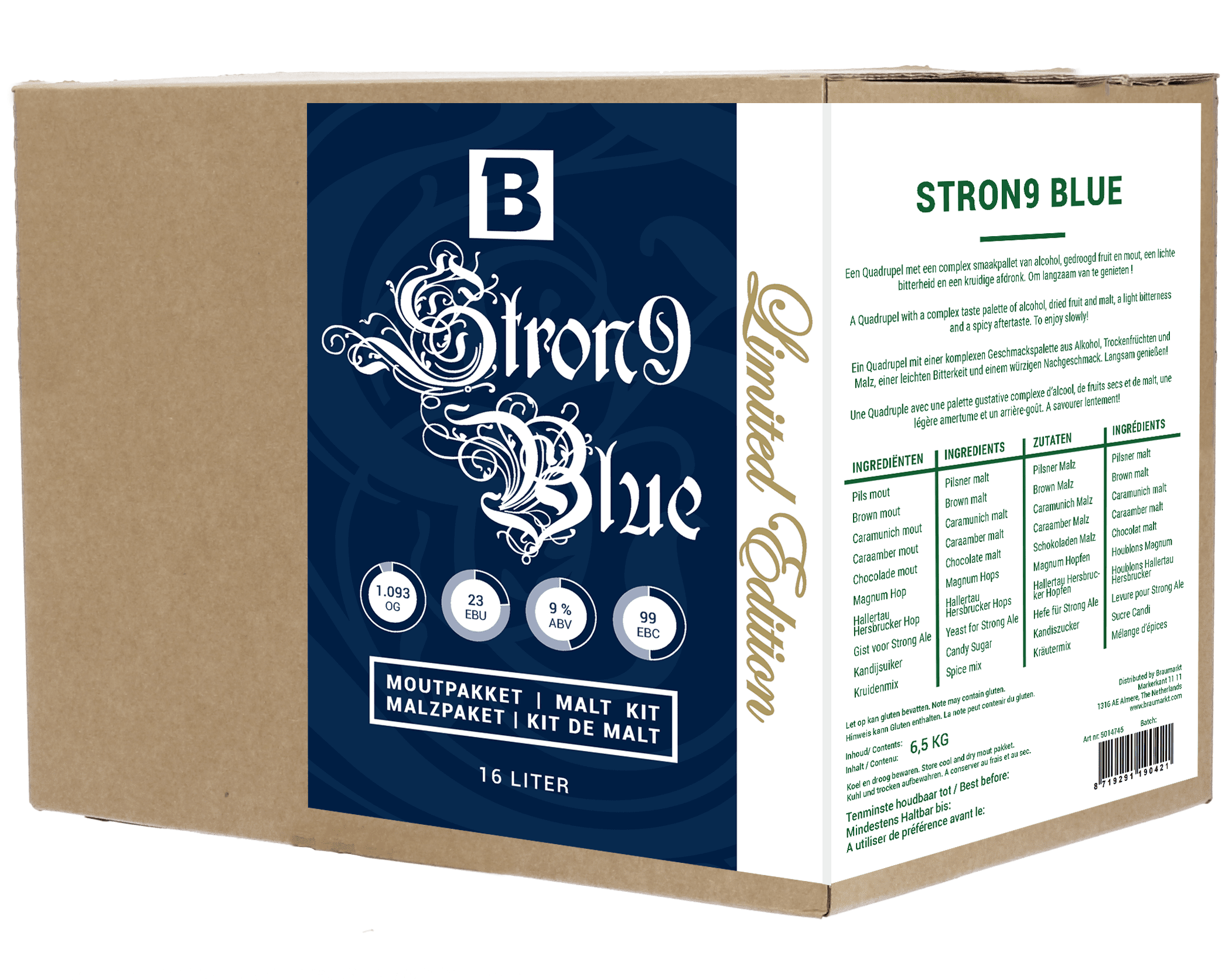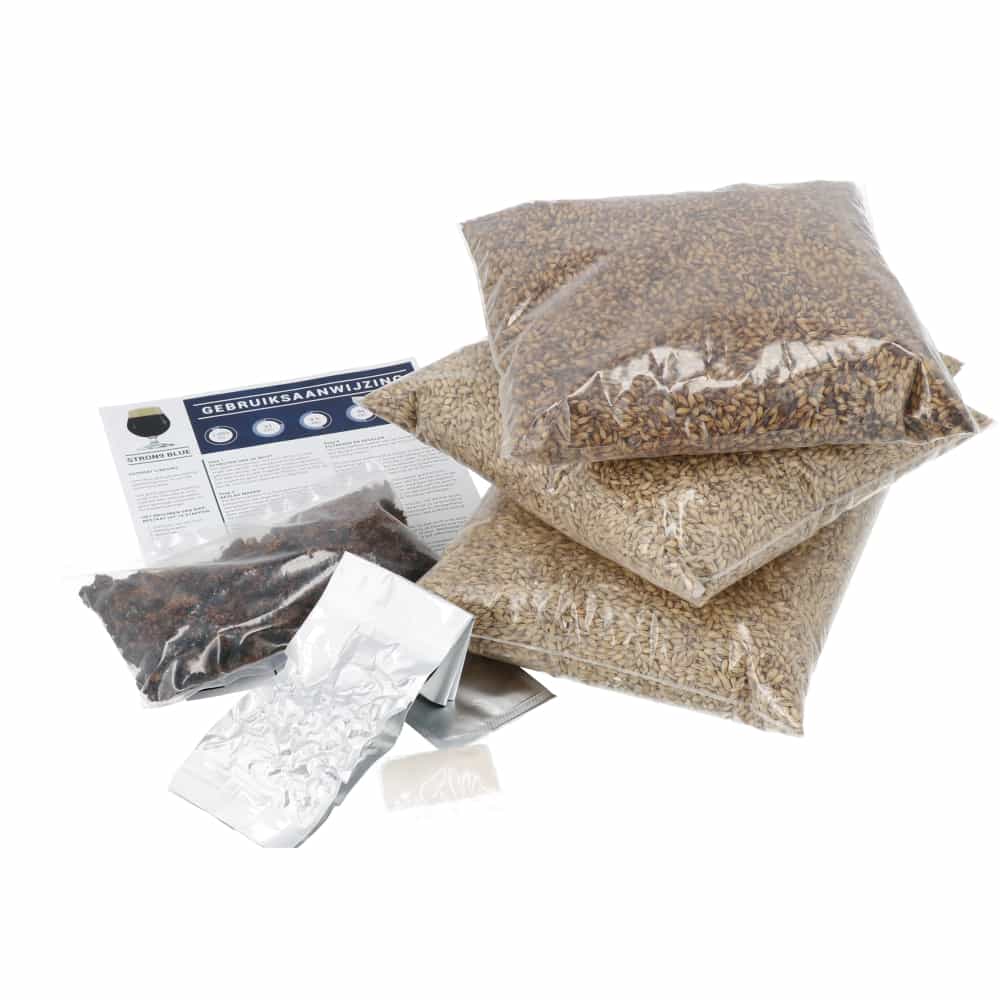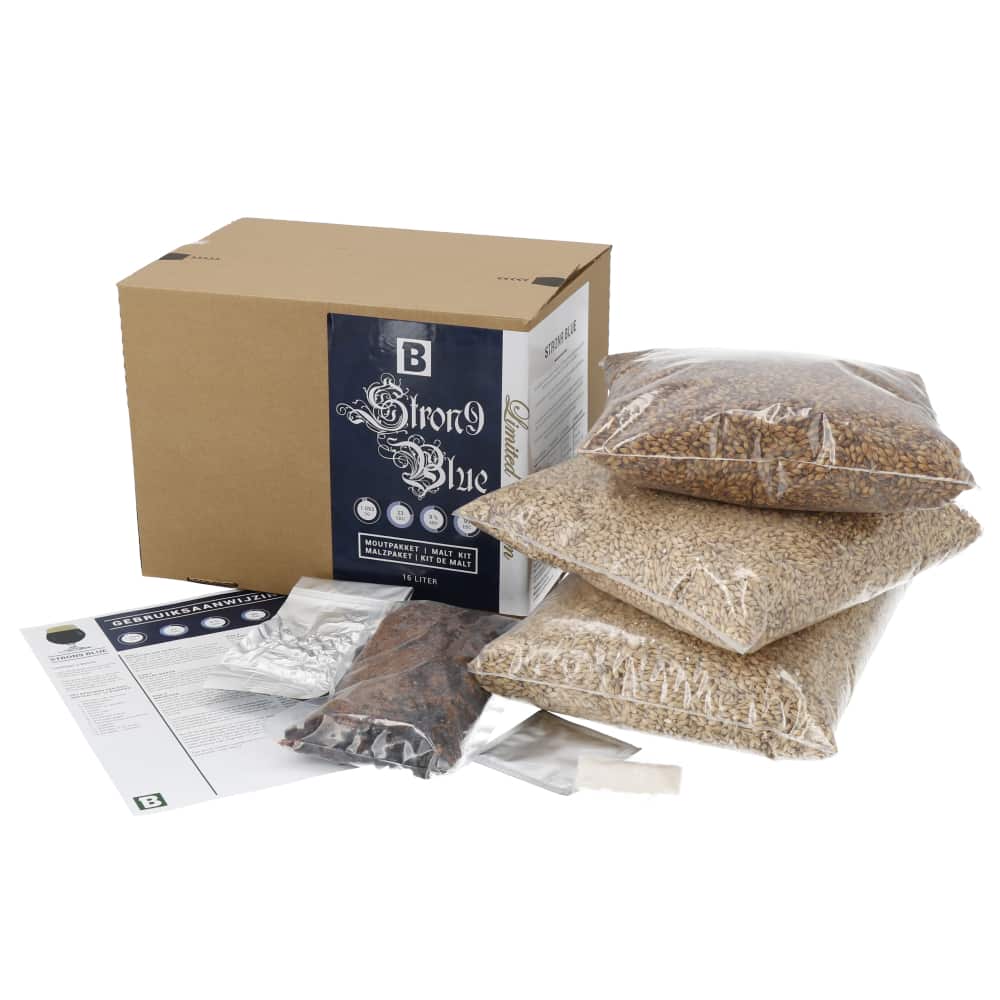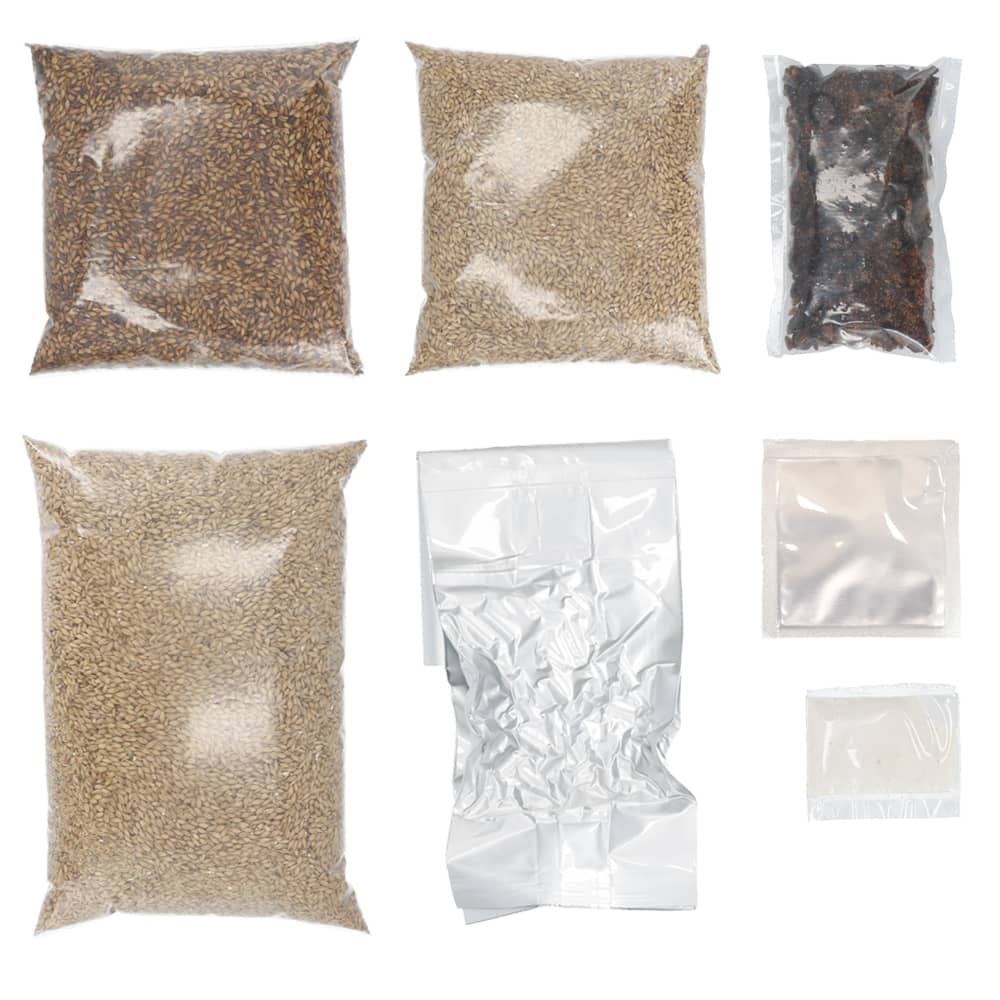 Available, delivery time 1-3 days
Available
Product information "Arsegan All-Grain kit Stron9 Blue Ltd. Edition"
Stop the time and enjoy this Stron9 Blue to the fullest. Stong Blue is a Quadrupel with an aroma that is reminiscent of fresh yeast, wine-like fruit, and a hint of alcohol and hops.
This beer does not disappoint in the mouth either: a full mouthfeel and the complex flavors of lightly roasted malt, warming alcohol, dried fruit and herbs take you to higher spheres.
The finish is long and spicy with hints of pepper and nutmeg and ends slightly bitter.

This All-Grain kit wil make 16 liters of beer.
This Stron9 Blue beerkit is a Limited Edition kit, so don't hesitate and give it a try !
Ingredients: *
Pilsner malt
Brown malt
Caramunich malt
Caraamber malt
Chocolate malt
Candy Sugar
Spice mix
Yeast for Strong Ale
O.G. : 1.093
Alcohol : 9,0 ABV
Colour: 99 EBC
Bitterness: 23 IBU
* Note: Contains gluten.
This all-grain beer recipe kit is composed of the best malts of The Swaen®, Weyermann®, Dingemans or Thomas Fawcett. The malts still need to be crushed. The type of yeast is carefully chosen.
This all-grain kit is perfectly suitable for use with the Speidel Braumeister®, Grainfather or Easybrew30.
Properties "Arsegan All-Grain kit Stron9 Blue Ltd. Edition"
| | |
| --- | --- |
| Alcohol content: | 8 or more |
| Beer color: | Brown |
| Bitterness: | Slight bitter |
| Malt kit type: | Malt - whole grain |
| Volume: | 20L |