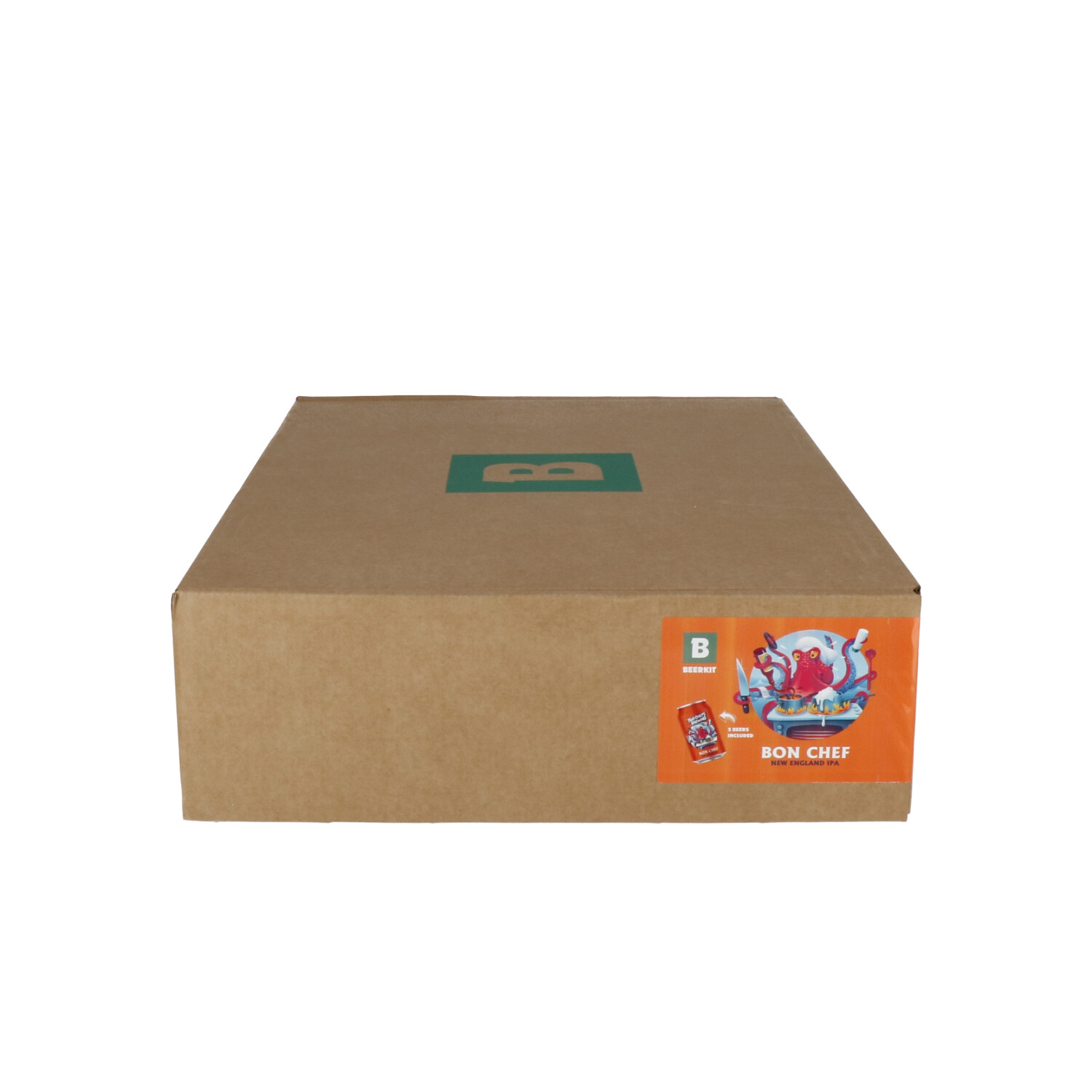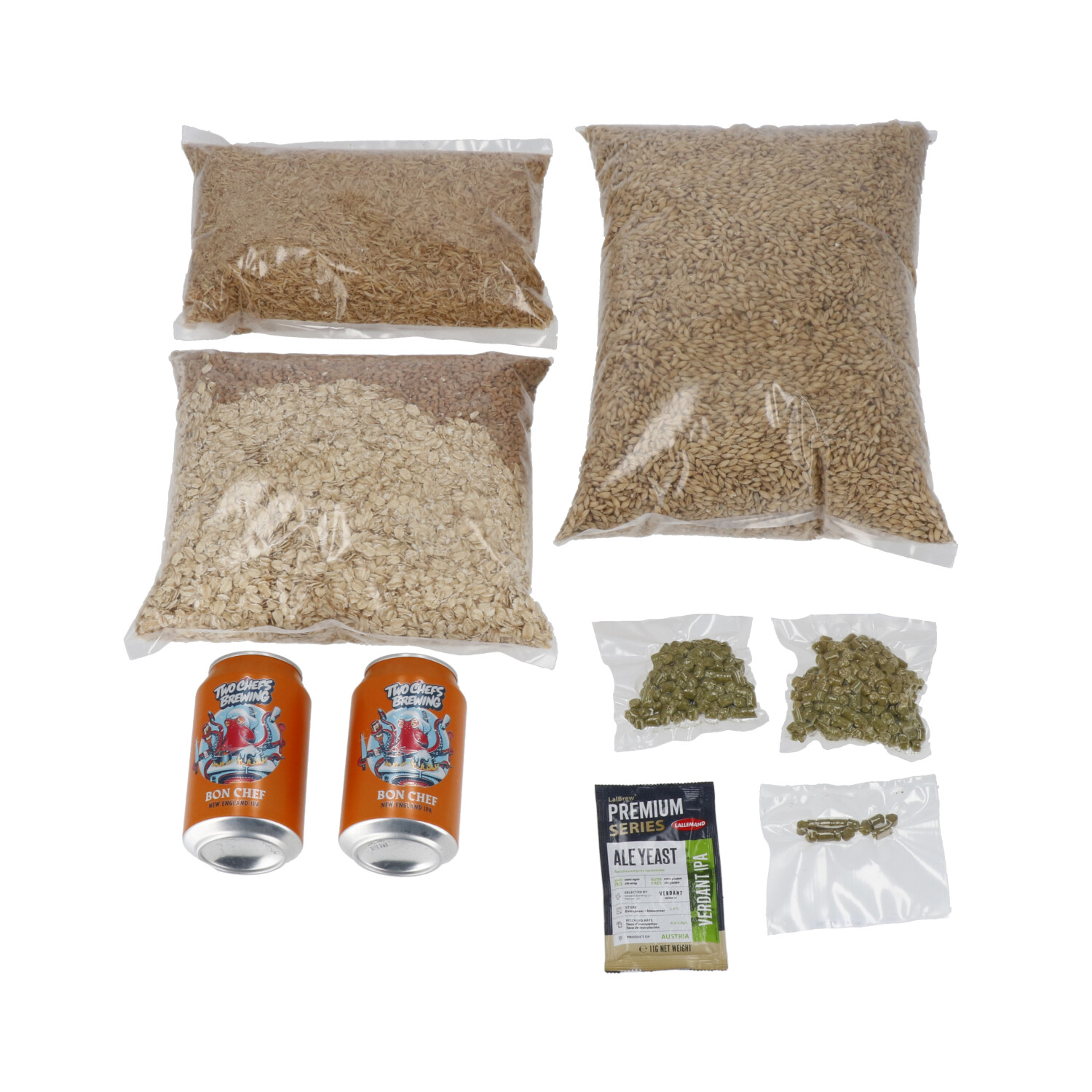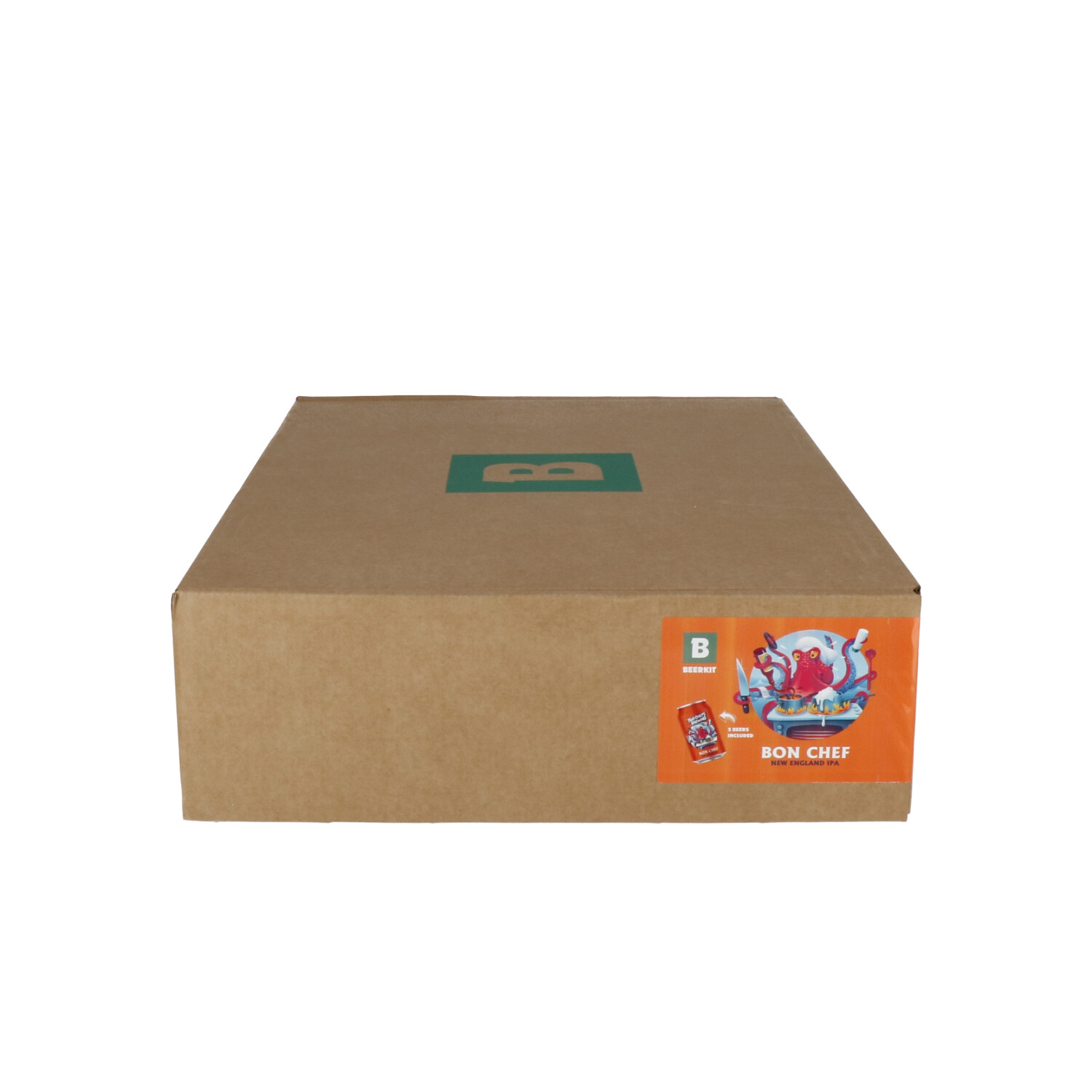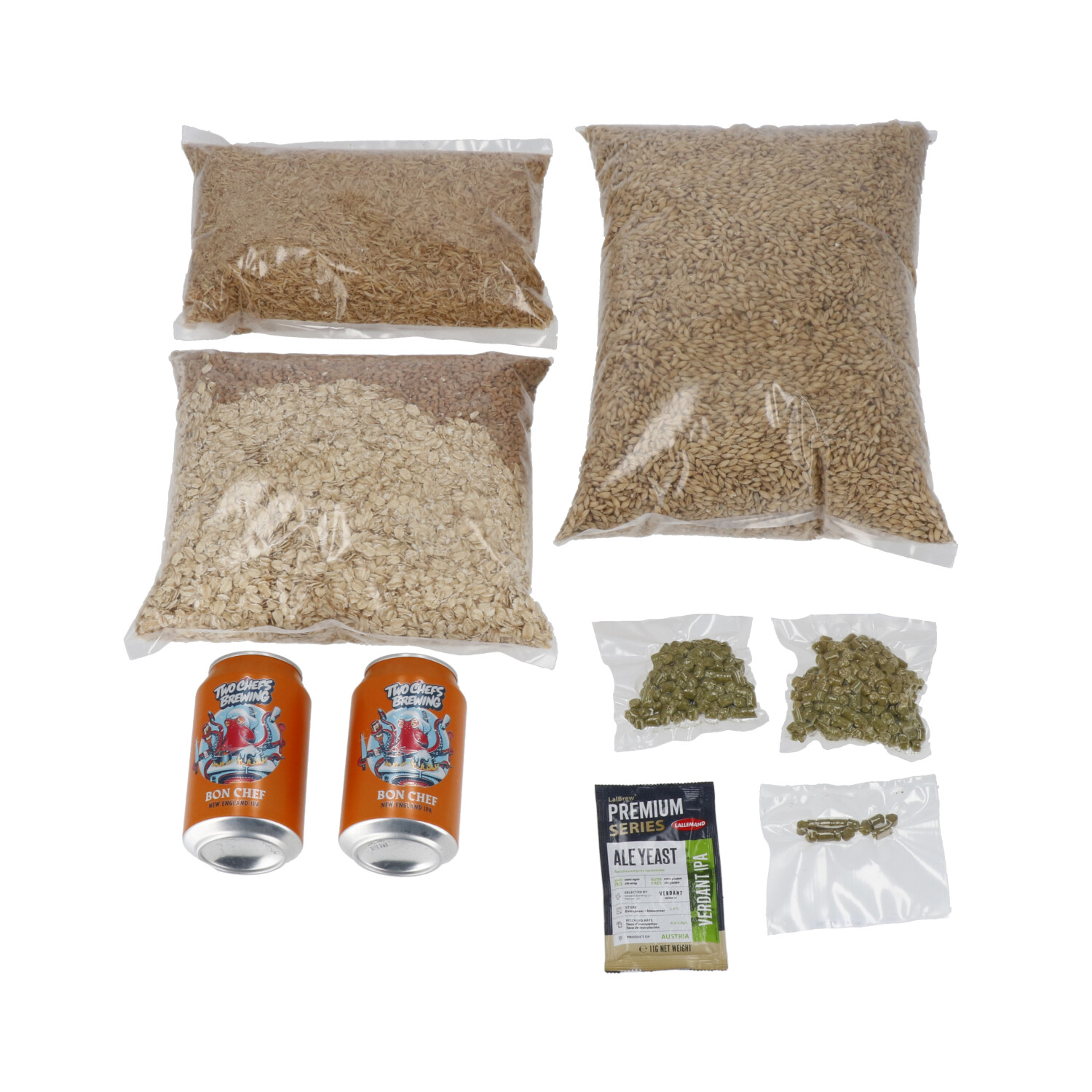 Product information "All Grain Kit Two Chefs - Bon Chef"
This Two Chefs malt package is a Limited Edition package! With this package you have the opportunity to brew your own Bon Chef. With the recipe of Two Chefs Brewing, our ingredients and of course 2 beers for during brewing this gives you the most fun brewing experience!
Bon Chef is an all around favorite! This New England IPA is a treat with its fruity and slightly bitter taste, creamy texture and intense hop aromas. A craft beer that is both refreshing and juicy thanks to its hazy character.
Watch our
Facebook Live Presentation
on Sunday 12th November.
Ingredients:*
Pilsner malt

Oat flakes

Wheat flakes

Rice husks
Hops used:

Columbus

Mosaic

Nelson Sauvin

Lallemand Lalbrew Verdant IPA
Initial density:
1.054 Alcohol content: 5.0%
Color: 6.5 EBC
Bitterness: 19 IBU
*Note: Contains gluten This malt package is composed of the best malts from The Swaen®, Weyermann® and Dingemans or Thomas Fawcett. Before use, the malt must still be roasted. The right type of brewer's yeast is chosen with care. This malt kit is excellent for brewing with the Speidel Braumeister®, Grainfather and Easybrew30. Translated with