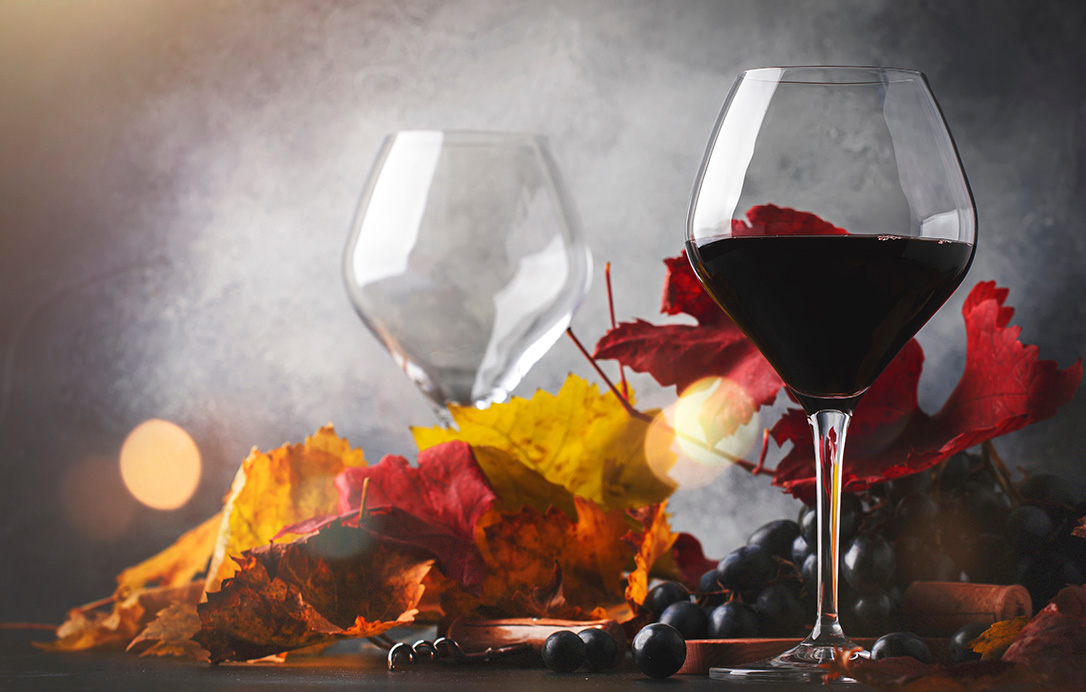 Autumn, the perfect time for making wine
Autumn is finally here, that time of the year when the colours of the landscape change, the temperatures become colder, and the natural daylight shortens; yes, fall has arrived and with it the wine season. When we talk about autumn, we often talk about wine, an iconic and traditional drink, a gastronomic adventure, and a way to explore different cultures. It fits perfectly with almost any social occasion, from a wedding to a picnic, from an evening event to a romantic date.
Winemaking began as a domestic industry, but over time this has been lost due to technological progress, and with it, its ecological purity. The wine we buy today in the supermarket has many additives and this makes it much more harmful to our health. Only a few small wineries can boast of having wines made with the "grandfather's method", but there are very few left. Therefore, we propose you a challenge, make your own wine at home, it can be a lot of fun and much healthier for you.
Relax, you don't need to invest a lot of money or have high technology. In another blogpost: Make your own wine in 10 steps, we explained to you how to make your own wine in 10 easy steps.
The interesting thing about homemade wine is that not only grapes can be used to make wine, but it can be made with any berry or fruit, we leave it up to you.
Drinking wine in moderate amounts can greatly improve your health and provide your body with a number of micronutrients. For example, homemade apple wine is useful because it favors the elimination of excess salts from the body and contains a lot of iodine. Moreover, wine made from plums and blueberries can normalize the work of the intestines. Whereas strawberries, blueberries, and raspberries enrich the body with salicylic acid and iron.
Last but not least, grape wine acts as a prophylactic agent against stroke, heart attack, and even cancer. It strengthens bones and prevents the formation of kidney stones. It helps lower blood pressure, and improves sleep and overall health.
People are increasingly concerned about what they eat and drink. Everyone understands that the deterioration of food quality is directly related not only to the deterioration of their own health, but also, to the health of new generations.
After reading about all the benefits of homemade wine, I wouldn't waste my time, I would invest it in making my own wine and take advantage of the fact that autumn is the perfect season to taste it.
Of course, always drink responsibly.