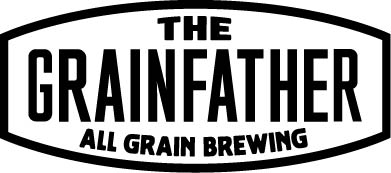 Revolutionize Your Homebrewing Game with Grainfather G30 Connect Brewing System
Are you a homebrewer who's tired of the hassle of traditional brewing methods? Do you want to take your brewing game to the next level? Look no further than the Grainfather G30, a multi-award-winning, 30L brewing system that is perfect for both beginner and experienced homebrewers.
The Grainfather G30 is designed to make up to 23L of beer from one brew, making it ideal for those who like to brew in larger quantities. It features a sleek 304 grade stainless steel body that not only looks great but is also incredibly durable.
One of the standout features of the Grainfather G30 is its app integration. By connecting your mobile device to the Bluetooth controller via the Grainfather App, you can manage your brew remotely, which means you can start, stop, and monitor your brew from anywhere, at any time. This feature is especially useful for those who have busy schedules or who are brewing outside of their home.
The Grainfather G30 also comes equipped with a robust magnetic drive pump for maximum brewing efficiencies. This pump allows for efficient recirculation, which ensures that your wort is evenly heated and your ingredients are thoroughly mixed. Additionally, the Grainfather G30 has an extendable grain basket that is designed to hold different weights of grain, making it easy to customize your brew to your specific tastes.
The counterflow wort chiller is another great feature of the Grainfather G30. This chiller is designed to transfer the hot wort through a tube that is surrounded by cold water, which rapidly cools the wort down to the desired temperature. This process is both efficient and sanitary, ensuring that your beer is clean and safe to drink.
For those who are interested in distilling, the Grainfather G30 comes equipped with clips to easily attach the G30 Alembic Dome accessory. This attachment allows you to convert your G30 into a microdistillery, making it a versatile tool for your brewing needs.
In terms of specifications, the Grainfather G30 has a size of 733 x 386mm and a weight of 17kg. Its max preboil volume is 30L, and its batch volume is a maximum of 25L. The Grainfather G30 can handle a maximum grain bill of 9kg and a minimum of 5kg. It has a power output of 2000W at 230V and is controlled through Bluetooth connectivity.
The Grainfather G30 is an excellent choice for anyone looking to take their brewing game to the next level. With its innovative features, intuitive design, and app integration, the Grainfather G30 makes brewing easier and more enjoyable than ever before. And with a 3-year warranty backing it up, you can feel confident in your investment.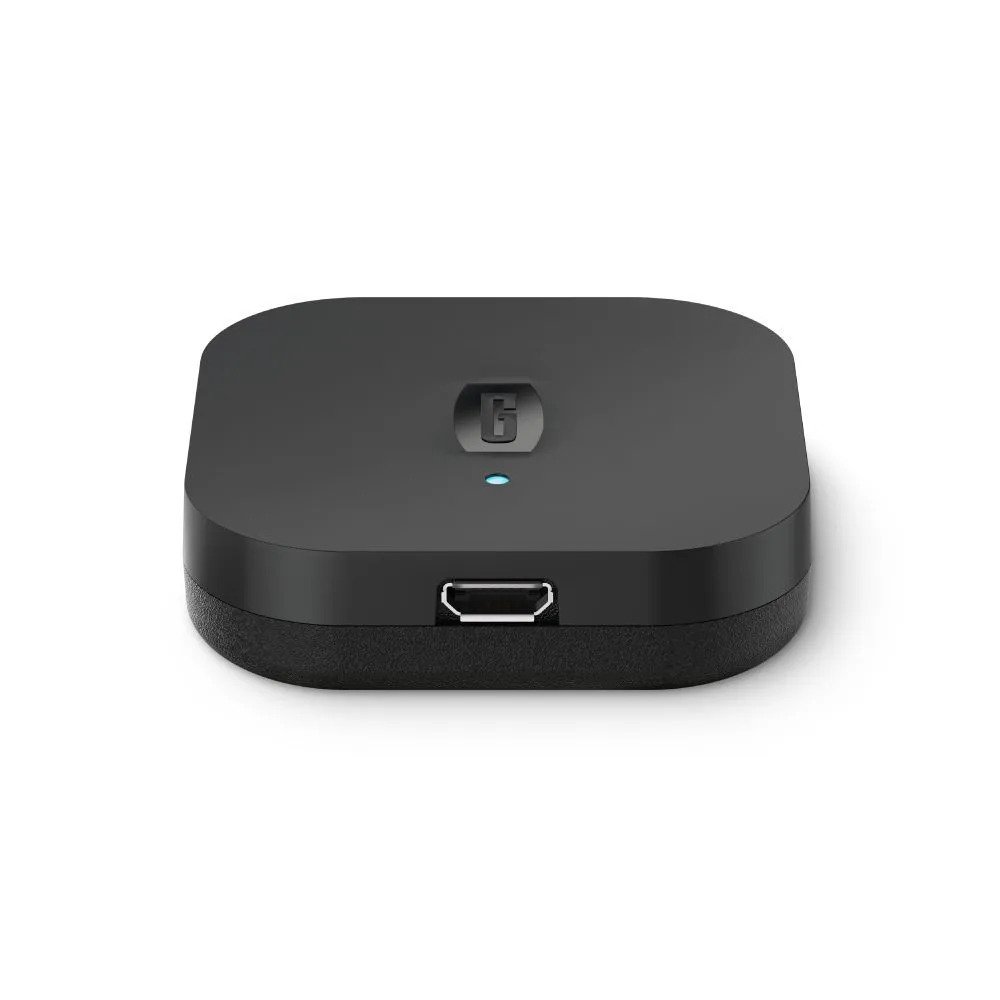 Grainfather GCast
GCAST is a wireless bridging device that allows you to break free from Bluetooth limitations when brewing with the G30 and the Grainfather App. GCAST allows you to break free from Bluetooth range limitations giving you more flexibility on your brew day. GCAST is a wireless device that bridges the connection between your G30 controller and the Grainfather App on your smartphone using your Wi-Fi network giving you a more reliable connection so you can brew with confidence. Specifications: More flexibility during brew days with a more reliable connection when brewing with the Grainfather App Break free from Bluetooth® limitations using your home Wi-Fi network Quick and easy to set up with no additional equipment to get started Backed by a 3-year warranty Included in the package: Gcast 1m Micro USB cable (wall charger not included)
Available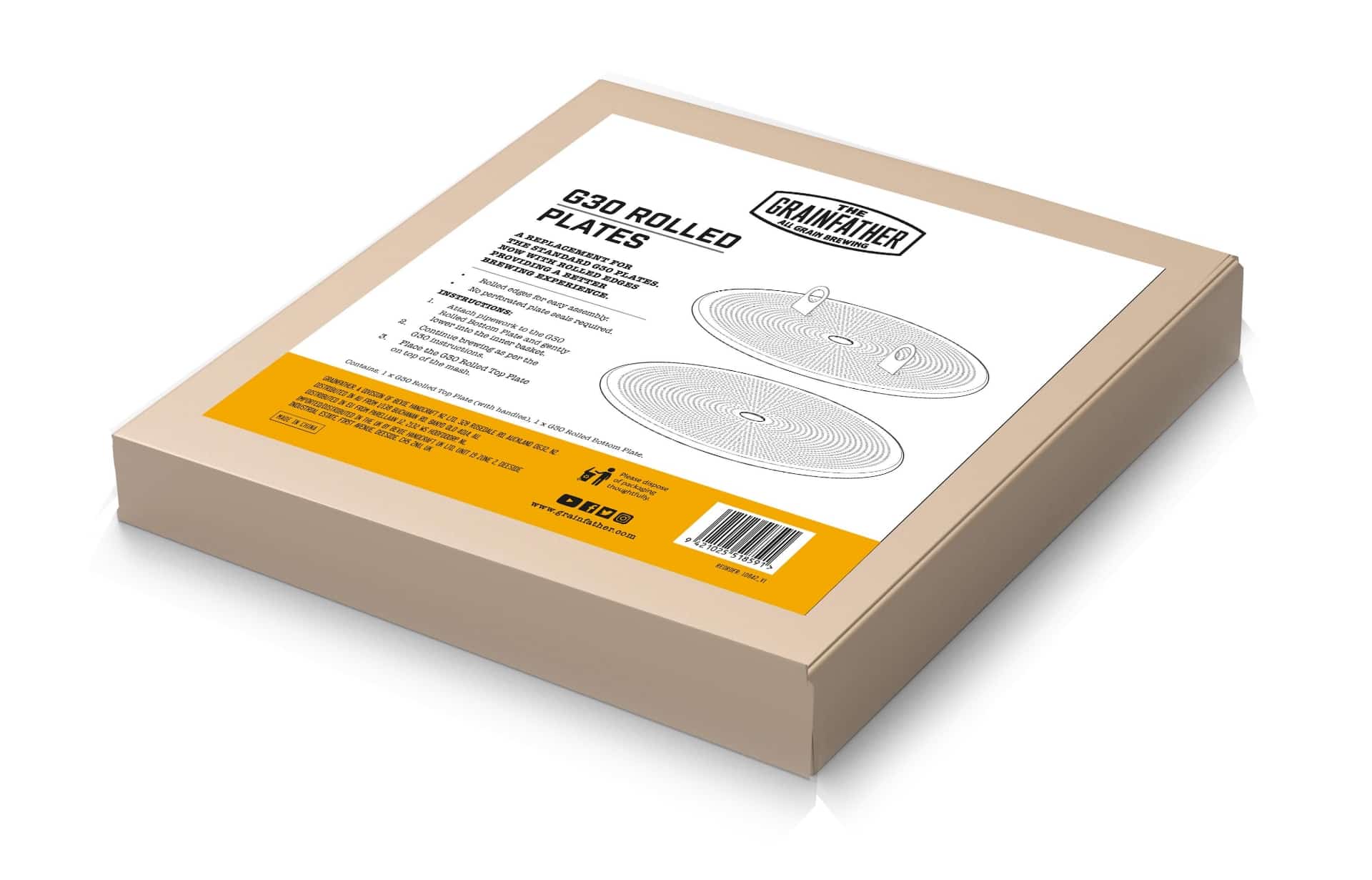 Grainfather G30 Rolled Plates Kit
By upgrading your Grainfather G30 with the Rolled Plates Kit, there is no need for the silicone rings that come in the original packaging. The rolled-edges provide a better brewing experience by eliminating the need for a silicone ring on the grain plates, which allows the user to more easily insert the bottom grain plate and the top grain plates into the mash basket. Kit Includes: 2 x Grainfather G30 Rolled Plates Instructions: Attach pipework to one of the G30 rolled plates (bottom plate) gently lower plate into the inner basket. Continue brewing as per the G30 instructions. Use the second G30 rolled plate as a top plate to sit on top of the mash as you would with the original plate.
not Available