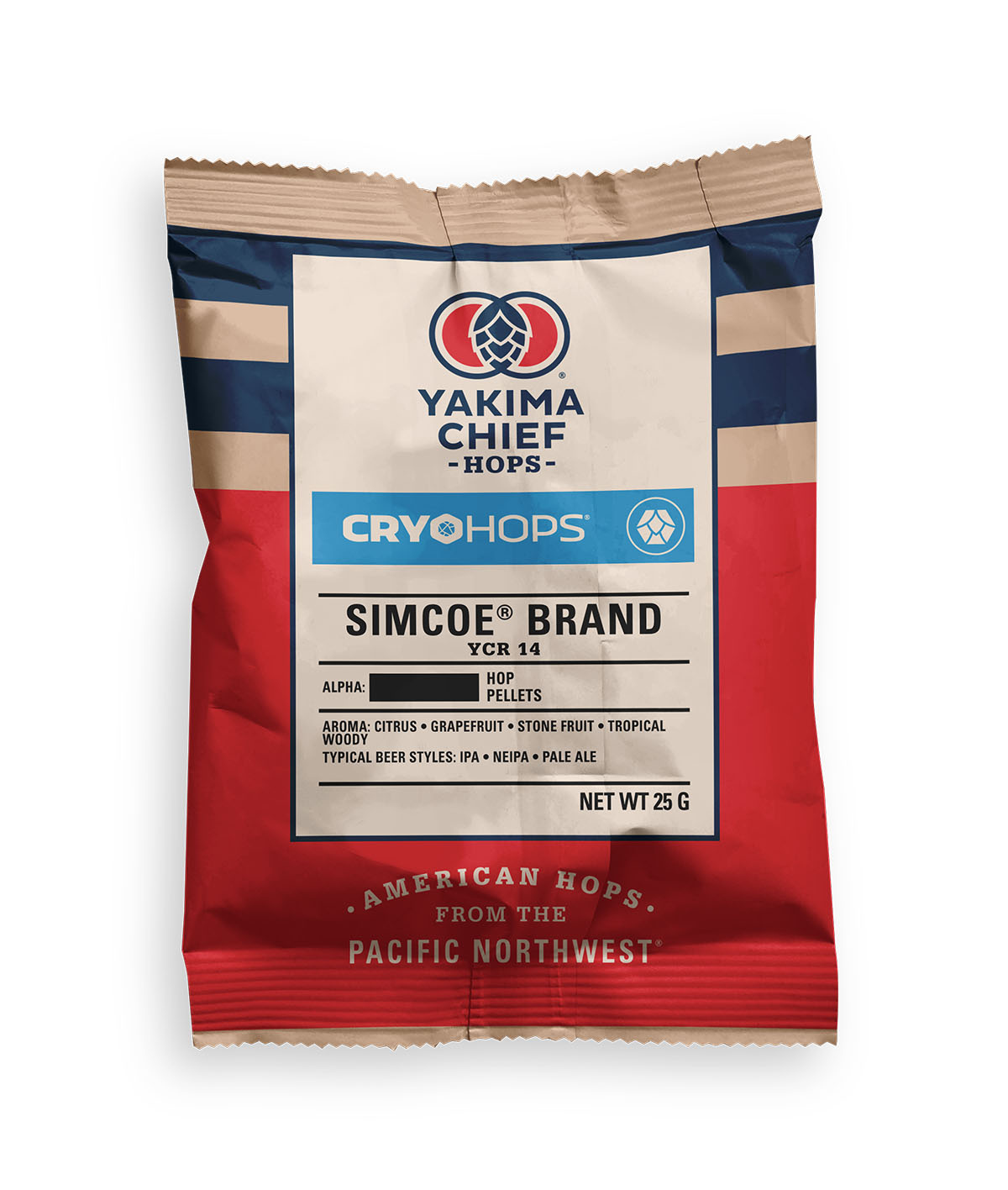 Available, delivery time 1-3 days
Available
Manufacturer:
Yakima Chief Hops
Product information "Yakima Chief Hops Simcoe® Cryo Hops® 25 gr"
Simcoe® (YCR 14) over the years has become one of the most popular hops to brew with. Due to its 12-14% alfa acid, Simcoe has great bittering qualities, but also packs the aromas of stone fruit, citrus zest and pine. A true dual purpose hop that will stand on its own in a single hopped beer.
Specifications:
Alpha Acids: 24,7% (The correct Alpha is always on the package)
Beta Acids: 6.0-8.0%
Origin: USA
Harvest: 2020
Modified Atmosphere Packaging
Content: 25 g.
Aromas: Grapefruit, Citrus, Stone Fruit, tropical, woody
Cryo Hops® pellets are the concentrated lupulin of whole-leaf hops containing resins and aromatic oils. It is designed to provide intense hop flavor and aroma. This enables brewers to efficiently dose large quantities of alpha acids and oils without introducing astringent flavors or vegetative material. Cryo Hops® pellets can be utilized anywhere whole-leaf hops and hop pellets are traditionally applied.
Properties "Yakima Chief Hops Simcoe® Cryo Hops® 25 gr"
| | |
| --- | --- |
| Alpha acid %: | 20-25 |
| Application: | Aroma hop |
| Hop type: | Cryo hops® |
| Hop weight: | 25 g |
| Origin: | USA |