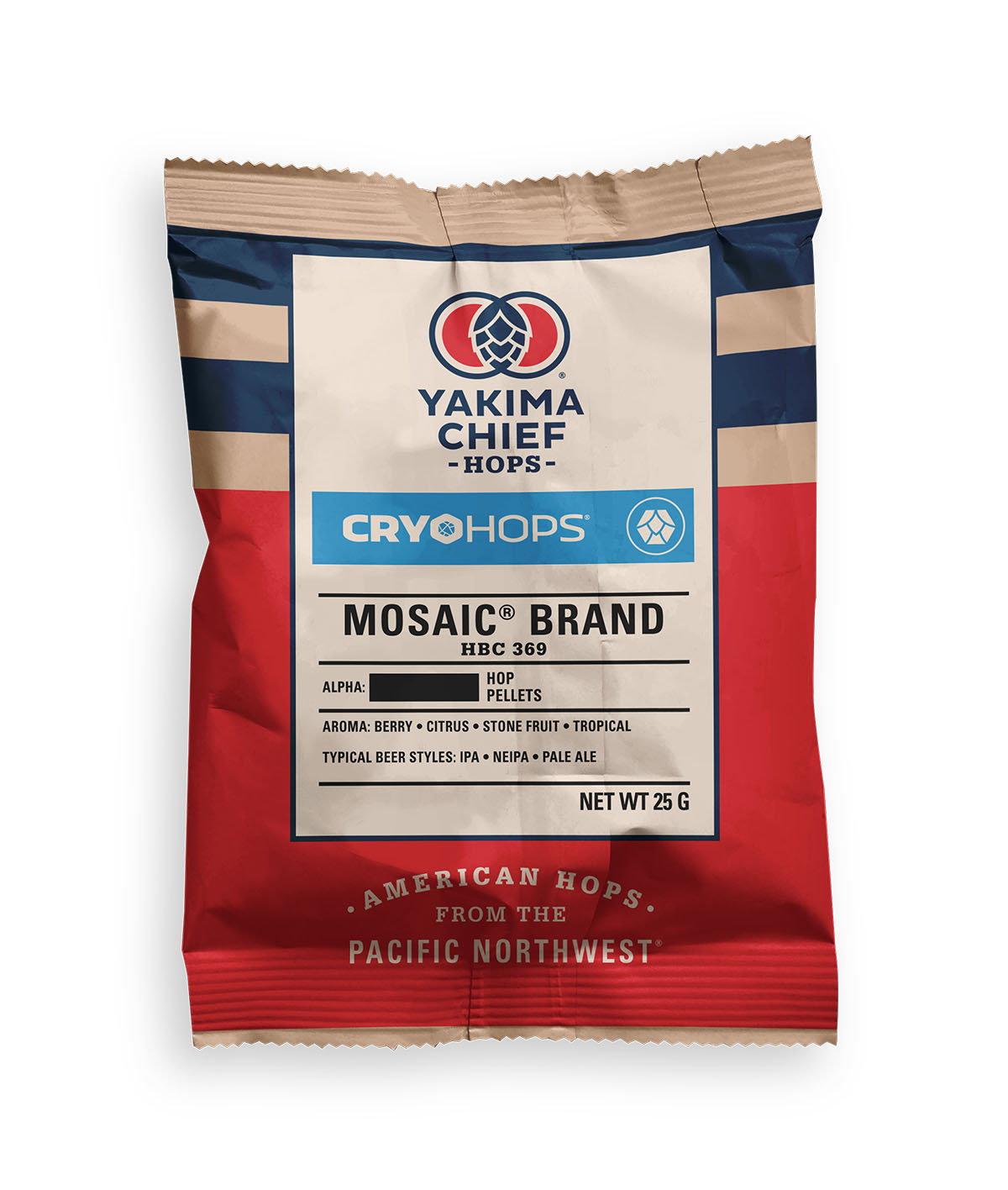 Available, delivery time 1-3 days
Few Available
Manufacturer:
Yakima Chief Hops
Product information "Yakima Chief Hops Mosaic® Cryo Hops® 25 gr"
Mosaic® (HBC 369) is a high alpha hop that features a unique blend of floral, tropical and earthy characteristics and can be used in many beer styles. Mosaic is a crossbred between Simcoe and Nugget.
Specifications:
Apha Acids: 21.3% (The correct Alpha is always on the package)
Beta Acids: 5-8%
Origin: USA
Harvest: 2020
Modified Atmosphere Packaging
Content: 25 g.
Aroma: Citrus, Stone fruit, Tropical fruits, Berry
Cryo Hops® pellets are the concentrated lupulin of whole-leaf hops containing resins and aromatic oils. It is designed to provide intense hop flavor and aroma. This enables brewers to efficiently dose large quantities of alpha acids and oils without introducing astringent flavors or vegetative material. Cryo Hops® pellets can be utilized anywhere whole-leaf hops and hop pellets are traditionally applied.
Properties "Yakima Chief Hops Mosaic® Cryo Hops® 25 gr"
Alpha acid %:

16-20

, 20-25

Application:

Aroma hop

Hop type:

Cryo hops®

Hop weight:

25 g

Origin:

USA