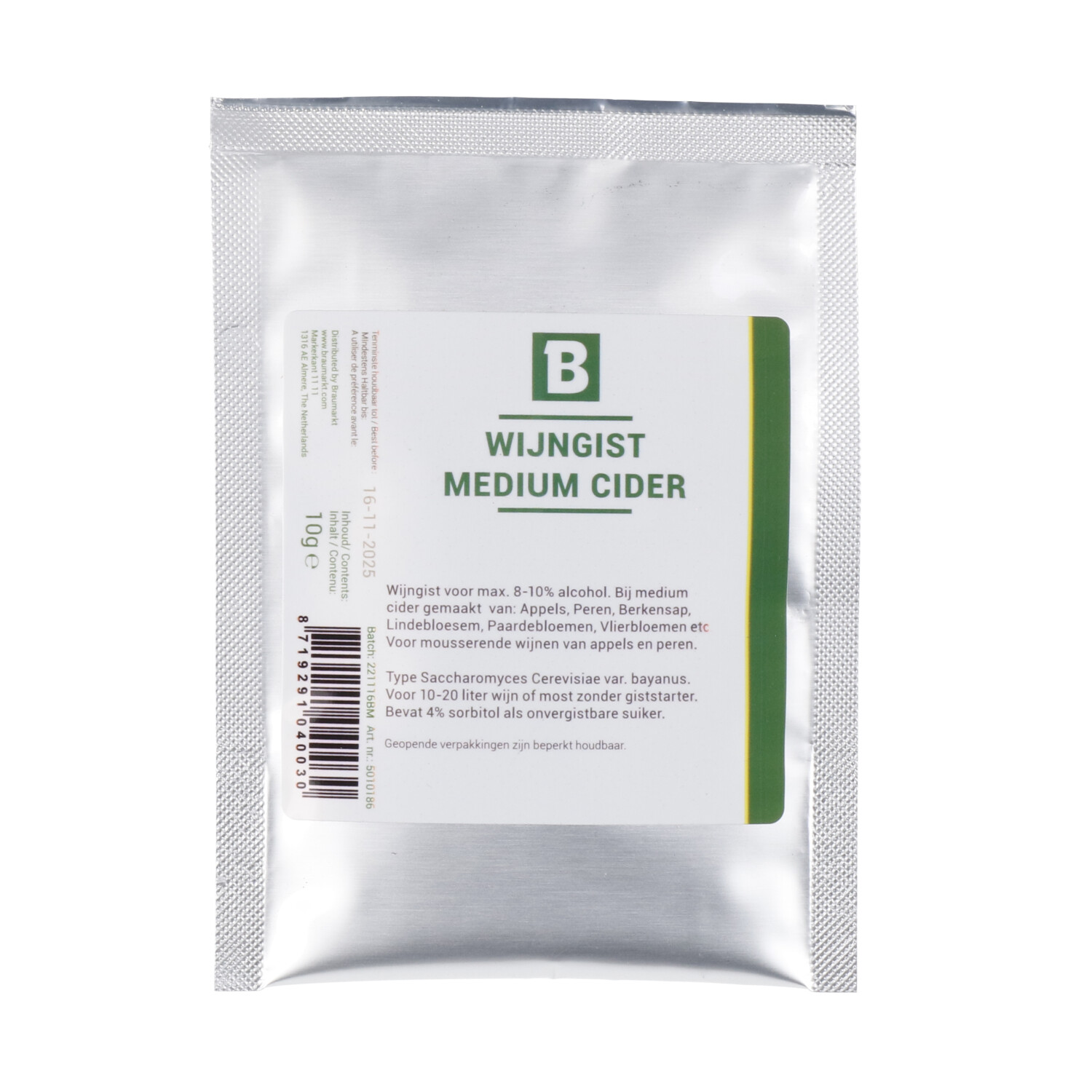 Product information "Wine Yeast Medium Cider 5 gram"
Arsegan Wine Yeast Medium Cider 5 grams. Yeast for sparkling wines from apples and pears and wines with secondary fermentation in the bottle.
Dosage 5 gr / 20 ltr.
Achieves alcohol levels 8-10%
Contains 4% sorbitol as unfermentable sugar.
Temperature range: 18-30 ° C.
Type Saccharomyces Cerevisiae var. bayanus
Opened packages has a limited shelf life.