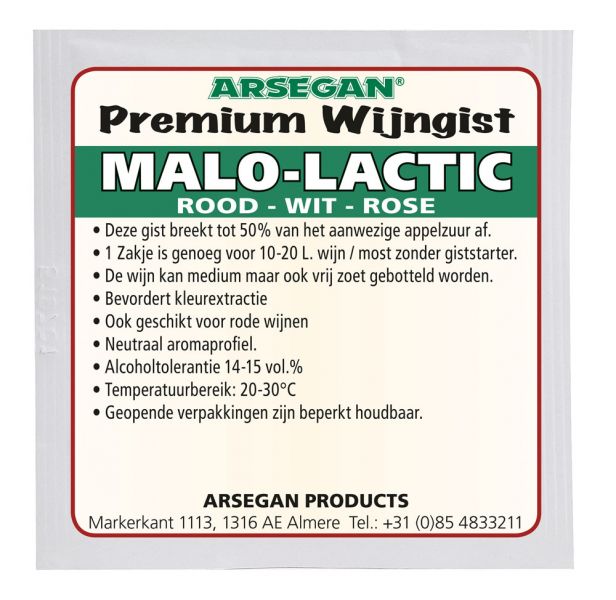 Available, delivery time 1-3 days
Available
Product information "Wine Yeast Malo-Lactic Bag 10 Gram"
Arsegan Premium wine maker Malo-Lactic breaks down to 50% of the malic acid present. An excess of malic acid is especially common with fruit wines and gives a sharp, sour taste. Arsegan Malo-Lactic consumes 18 grams of sugar for 1% alcohol and is therefore very suitable to make a wine with a lower alcohol content from a most with a higher density.
1 Bag is sufficient for 10-20 litres of wine or must without a yeast starter.
The wine can be bottled medium but also fairly sweet.
Promotes colour extraction
Also suitable for red wines
Neutral aroma profile.
Alcohol tolerance 14-15 vol.%
Temperature range: 20-30 ° C
Opened packages has a limited shelf life.