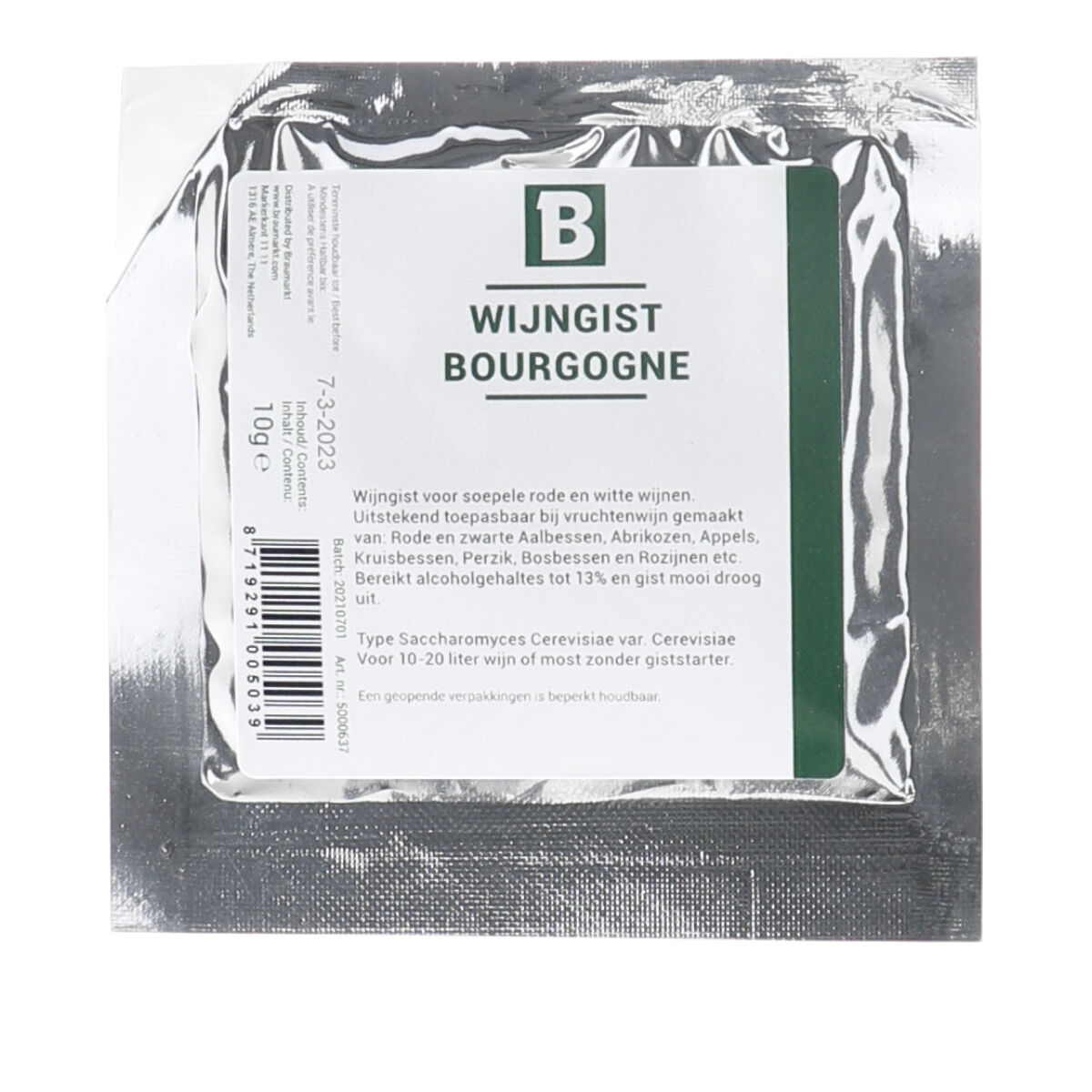 Available, delivery time 1-3 days
Available
Product information "Wine Yeast Bourgogne 10 g"
Arsegan Premium wine yeast Bourgogne 10 g, For smooth red and white wines. 1 Bag is sufficient for 10-20 litres of wine or most (without yeast starter).
Achieves alcohol levels of up to 13% and produces a nice dry wine
Type Saccharomyces Cerevisiae var. Cerevisiae
Excellent for fruit wine made from: Red and black Currants, Apricots, Apples, Gooseberries, Peach, Blueberries and Raisins etc.
Opened packages have a limited shelf life.