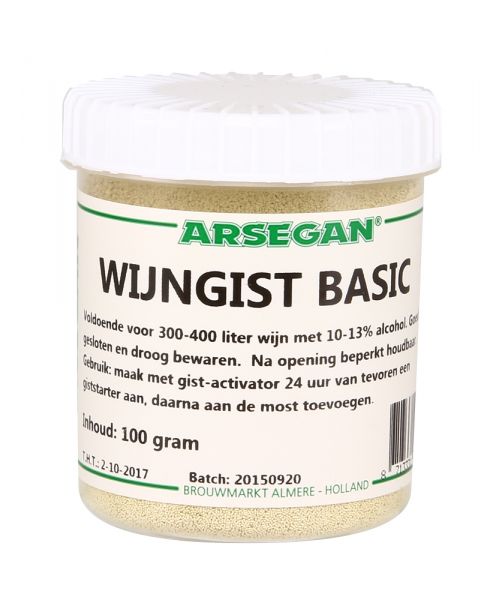 Product information "Wine Yeast Basic Jar 100 gram"
Wine yeast Basic jar 1 x 100 gr excellent basic yeast for percentages of 10 to 13% alcohol.
Yeast nicely flat out.
All sugar can be added within 10 days.
This yeast allows - with the acidity in order - a little residual sugar.
100 grams is sufficient for 300-400 litres.
Can be kept for 1 year in the refrigerator (tightly closed).