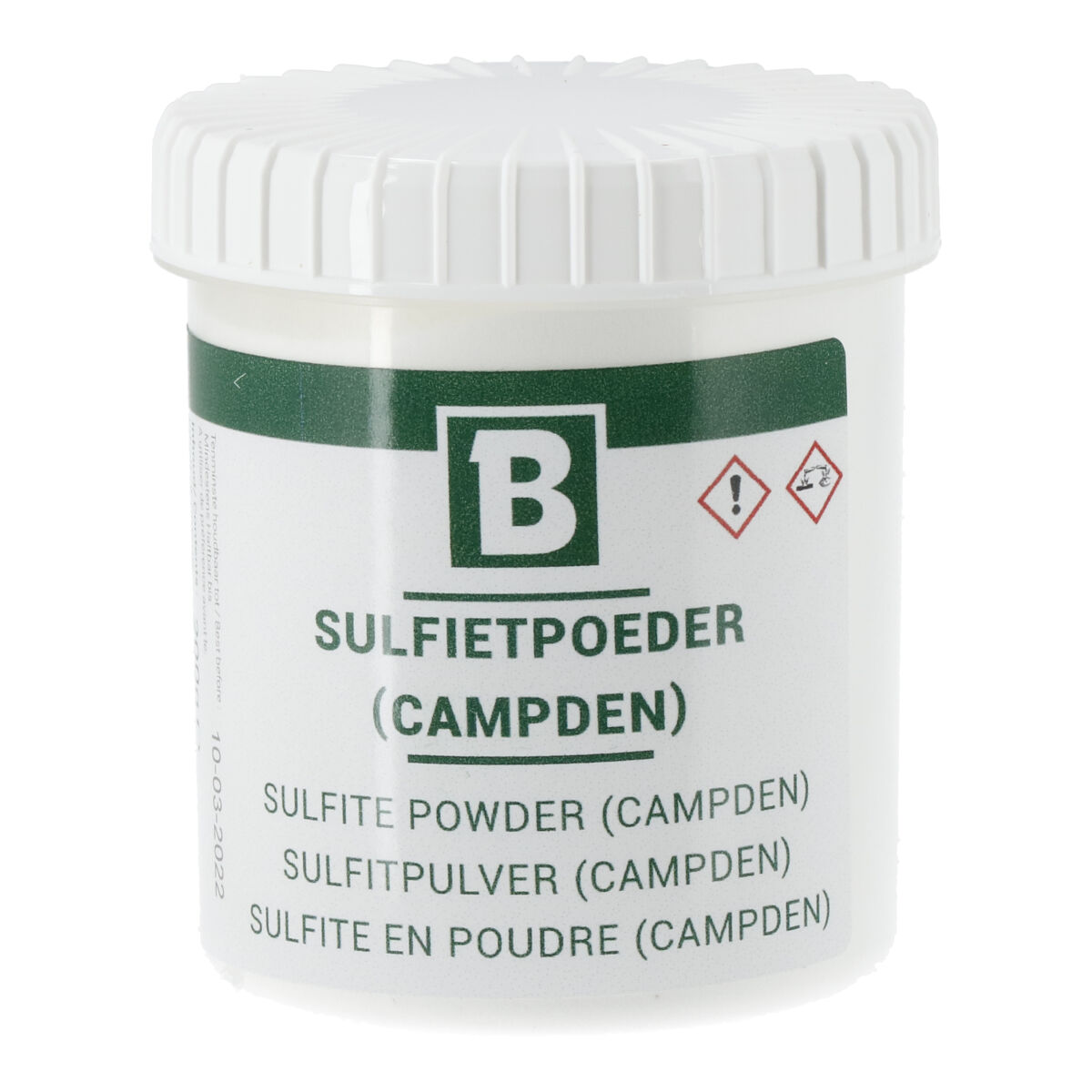 Available, delivery time 1-3 days
Available
Product information "Sulfite powder (Campden) 150 gr"
Universal cleaning agent for wine- and beermakers-tool.
Sulfite is washed off easily after application (dosing 1 teaspoon/ltr), so that there is no residual in wine or must.
Mandatory warnings on the packaging:
R31: contact with acids liberates toxic gas.
R37: irritating to respiratory system.
R41: risk of serious damage to eyes.
S26: In case of contact with eyes rinse with plenty of water and seek medical advice.
S39: wear eye/face protection.
Keep out of reach of children.