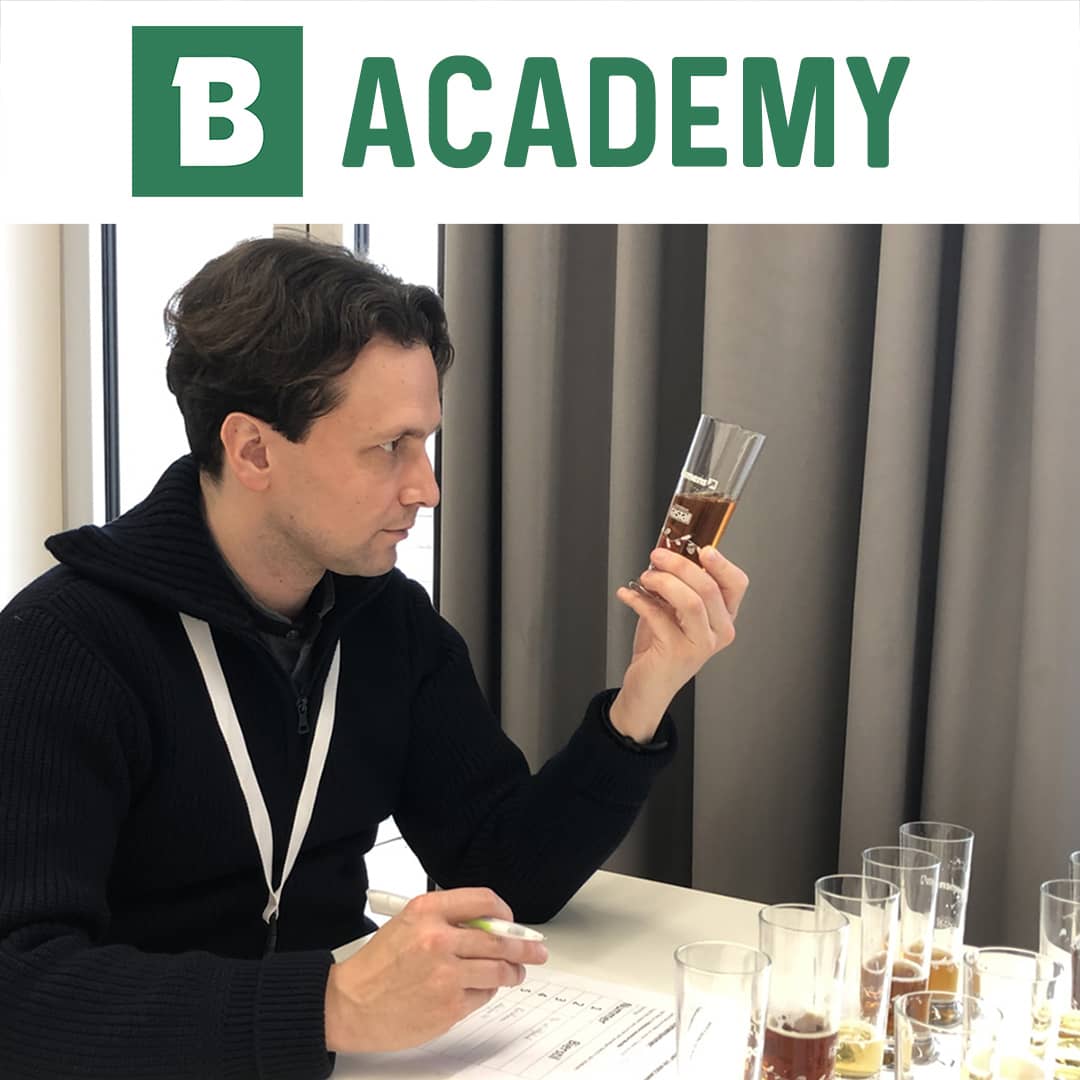 Product information "Sensorics Seminar"
Three-hour seminar with beer sommelier Brian Schlede. (In English language)
Smell and taste seminar in which aroma concentrates are dissolved in beer, thus enabling a perfect identification through the senses.
Suitable for the aspiring beer sommelier as well as for sensory training of brewers of 12 off-flavors with technical background knowledge on composition, formation and avoidance of off-flavors.
Get to know the following flavors:
Acetaldehyde = green apple, emulsion color
Caprylic acid = goat, rancid
Diacetyl = buttery, butter popcorn
Dimethyl sulfide = DMS, sweet corn
Isovaleric acid = cheesy, sweat socks
methanethiol = sewer smell, stinky
methylbutenethiol = light taste, skunk
menthathiolone = black currant, catty
Lactic acid = milk, yogurt, sour milk
trans-2-nonenal = paper, cardboard box
ferrous sulfate = metallic
indole = stable smell, jasmine
Here the brewer and beer sommelier learns to distinguish good from bad beers!
Sensoriek Seminar: bijsmaken in bier
Drie uur durend seminar met biersommelier Brian Schlede. (In de Engelse taal)
Geur- en smaakseminar waarbij aromaconcentraten in bier worden opgelost, zodat een zintuiglijk feilloze identificatie mogelijk is.
Geschikt voor de aspirant-biersommelier en voor de brouwer die meer zintuigelijke kennis wil opdoen van 12 bijsmaken, de technische achtergrondkennis over de samenstelling en het ontstaan en het vermijden van bijsmaken.
De volgende aroma's worden behandeld:
Acetaldehyde = groene appel, emulsiekleur
Caprylzuur = geit, ranzig
Diacetyl = boterachtig, boter popcorn
Dimethyl sulfide = DMS, suikermaïs
Isovaleric zuur = kazig, zweet sokken
Methanethiol = rioollucht, stinkend
Methylbutenthiol = lichte smaak, skunk
Menthathiolone = zwarte bes, katachtig
Melkzuur = melk, yoghurt, zure melk
Trans-2-nonenal = papier, kartonnen doos
Ferrosulfaat = metaal
Indool = stal, jasmijn
Hier leert de brouwer en de biersommelier goede van slechte bieren te onderscheiden!