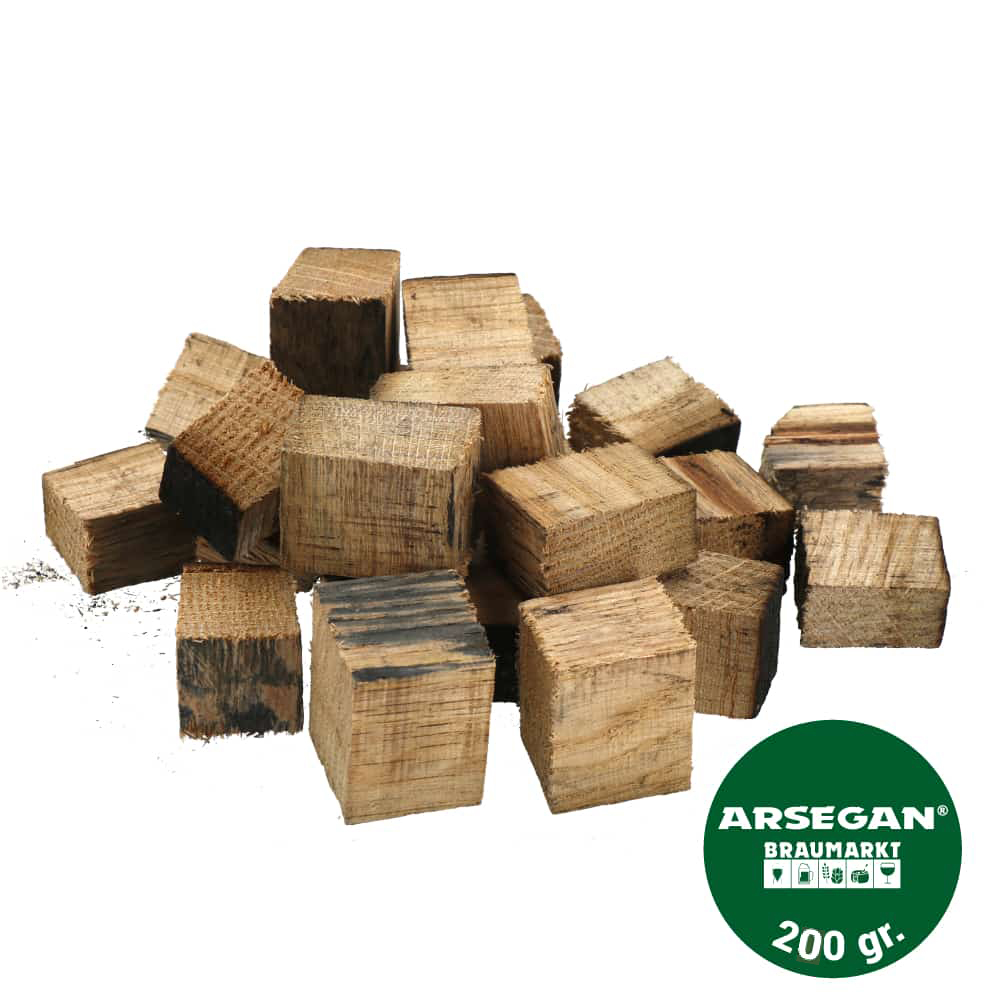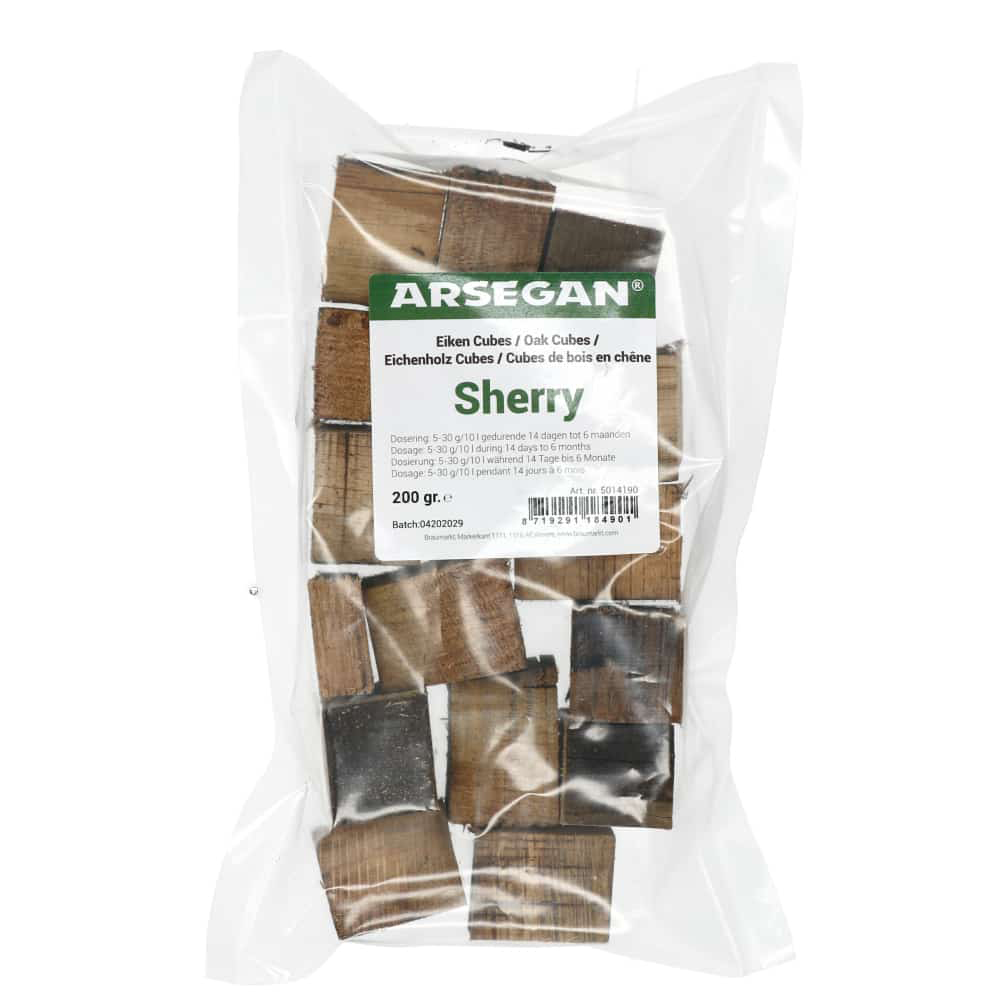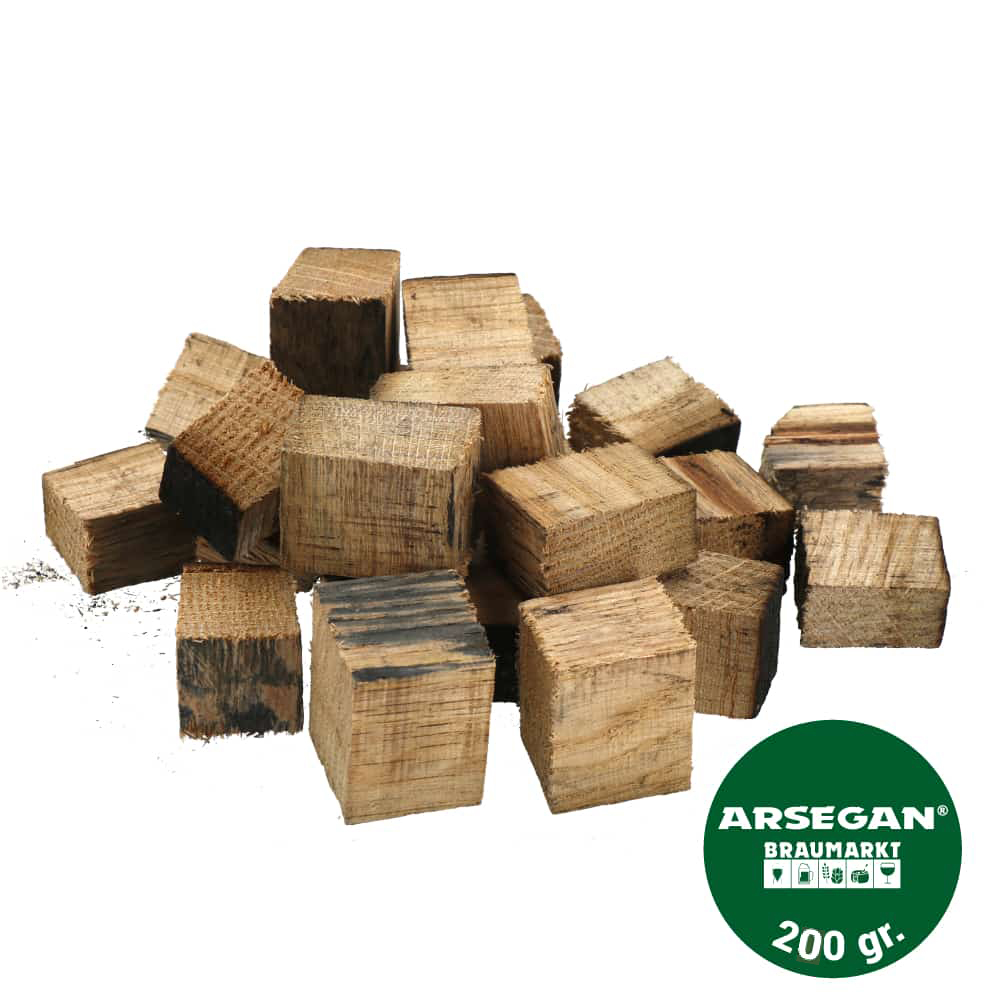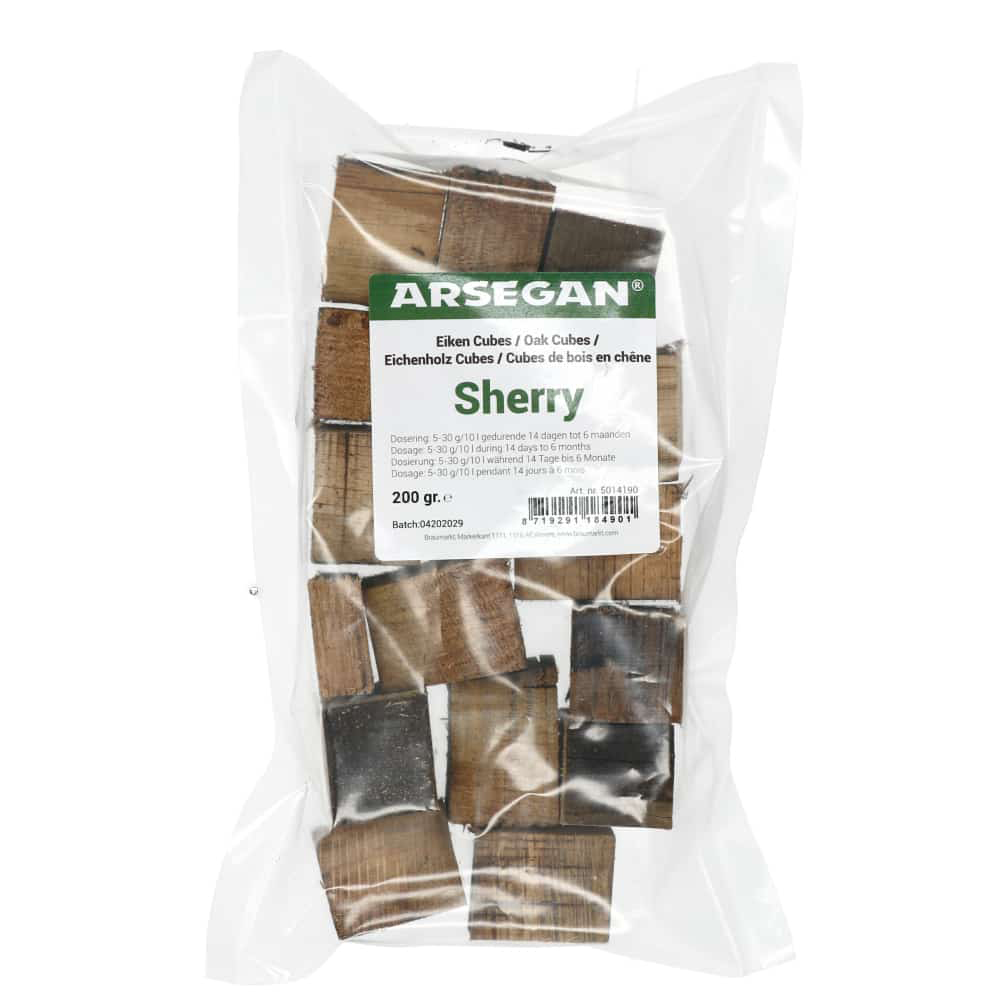 Product information "Oak Cubes Sherry 200 g"
These Cubes are made from freshly emptied Sherry barrels (Oloroso) which are produced from Spanish or American Oak. They are not only perfect for maturation of grain, whisky and brandy but also perfectly suited for fruit spirits, such as cherry, pear and much more.
They are excellent for intensifying the flavor of beer, Bierbrand, whisky and grain etc.
Dosage and contact time : adjust contact time and dosage according to desired effect, recommendation 5-30 g / 10 l for 14 days tot 6 months. We recommend testing the effect on a regulary basis.
Compared to Chips, the contact surface is smaller, the effect will be less intense.