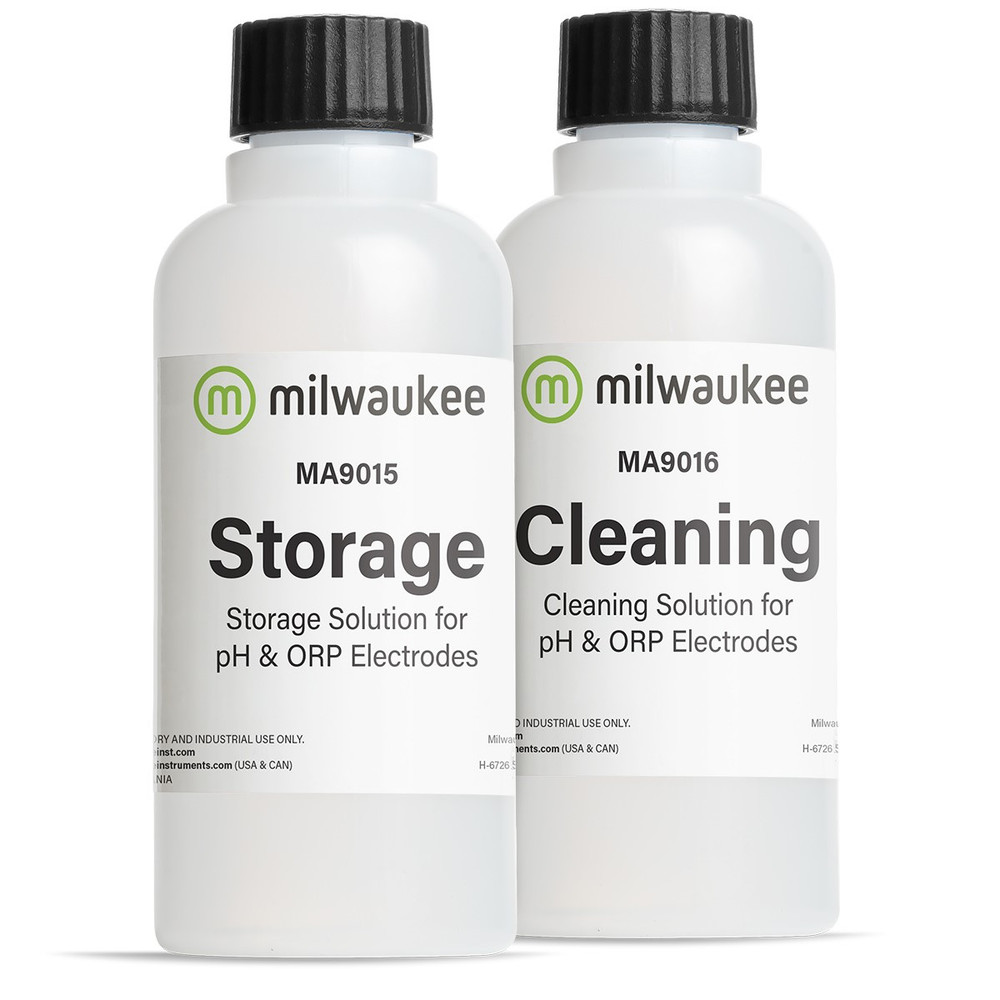 Available, delivery time 1-3 days
Available
Manufacturer:
Milwaukee Electronics
Product information "Milwaukee Maintenance Kit 2 pcs"
The pH maintenance kit is set of storage and cleaning solutions designed to extend the life of your pH or ORP electrode. Keeping your sensor clean during calibration and measurement ensures accurate and repeatable readings. The pH sensor needs to be hydrated for the ion exchange process to occur. Putting storage solution in the probe cap before storage will keep your pH or ORP sensor hydrated and ready for the next use. If the probe sensor should become dry, storage solution can be used for reconditioning. Included in the kit is pH storage solution and pH cleaning solution. Both bottles are 230 mL.
The storage and cleaning solutions are lab grade produced with premium chemicals.