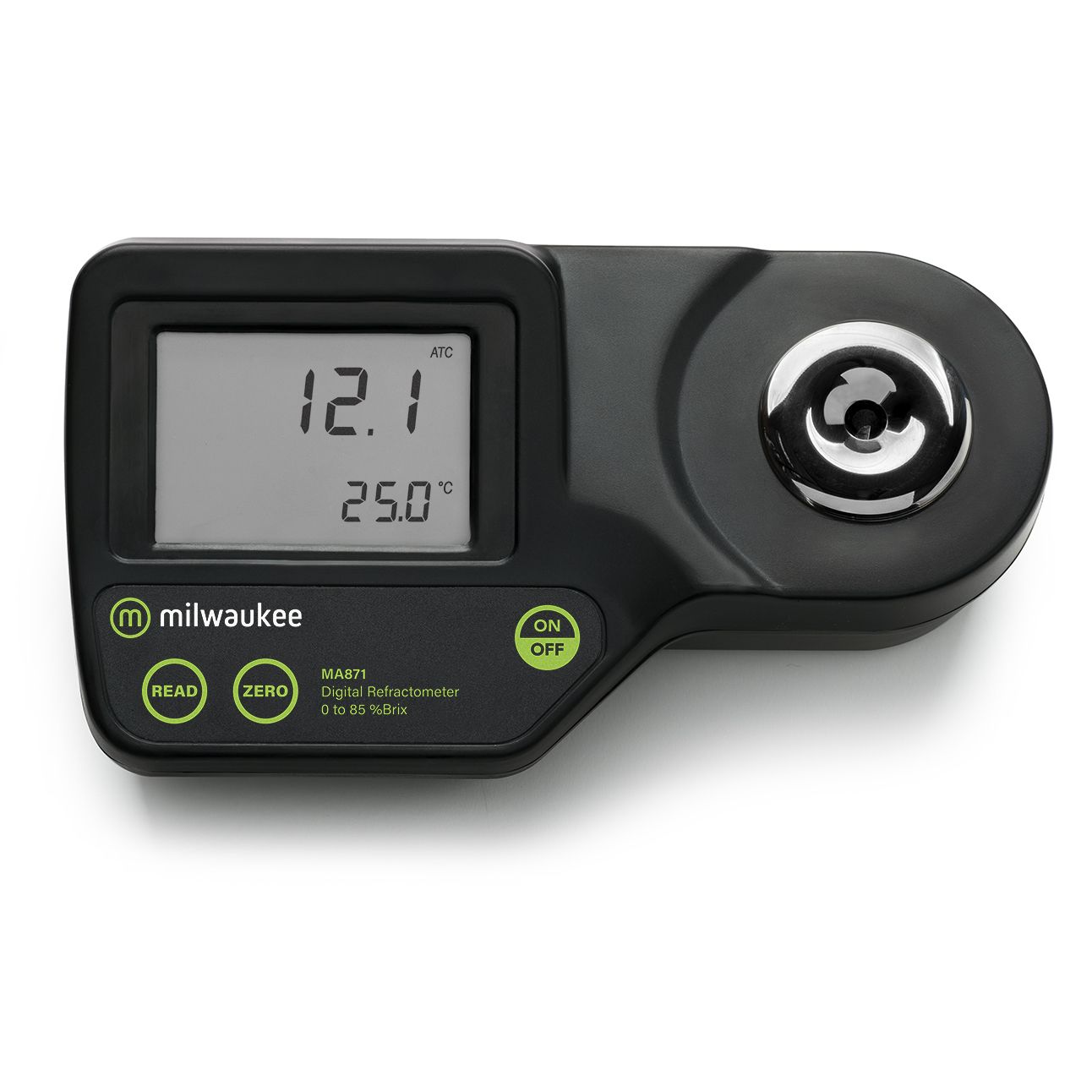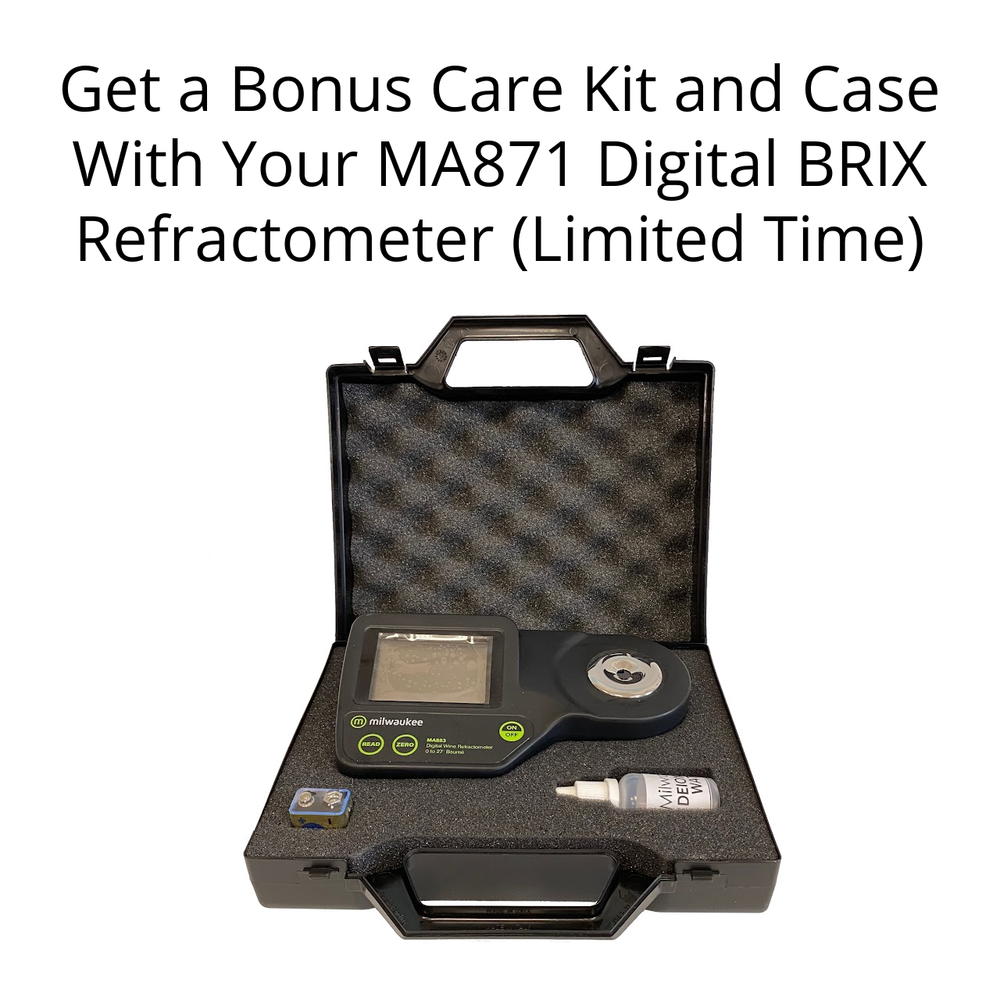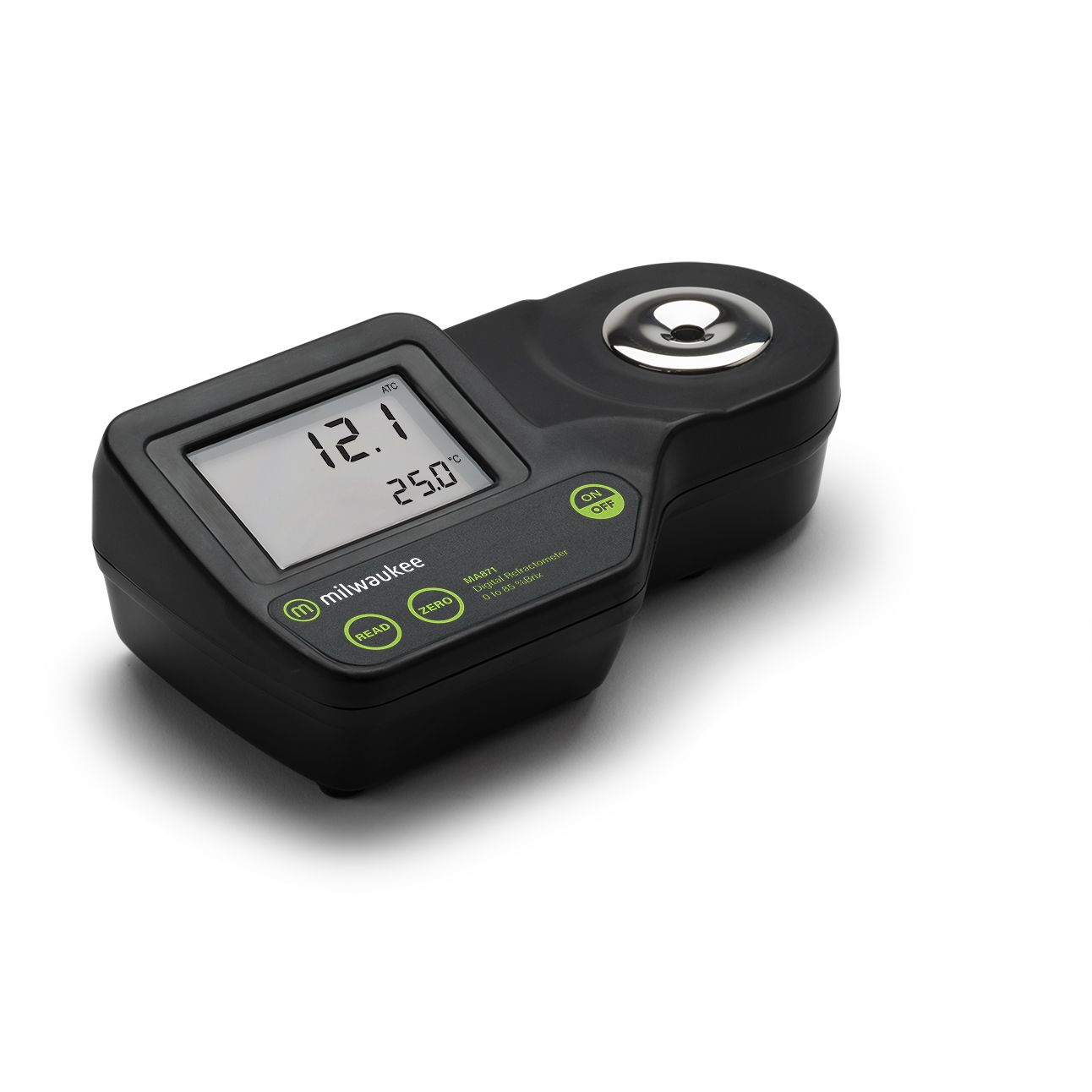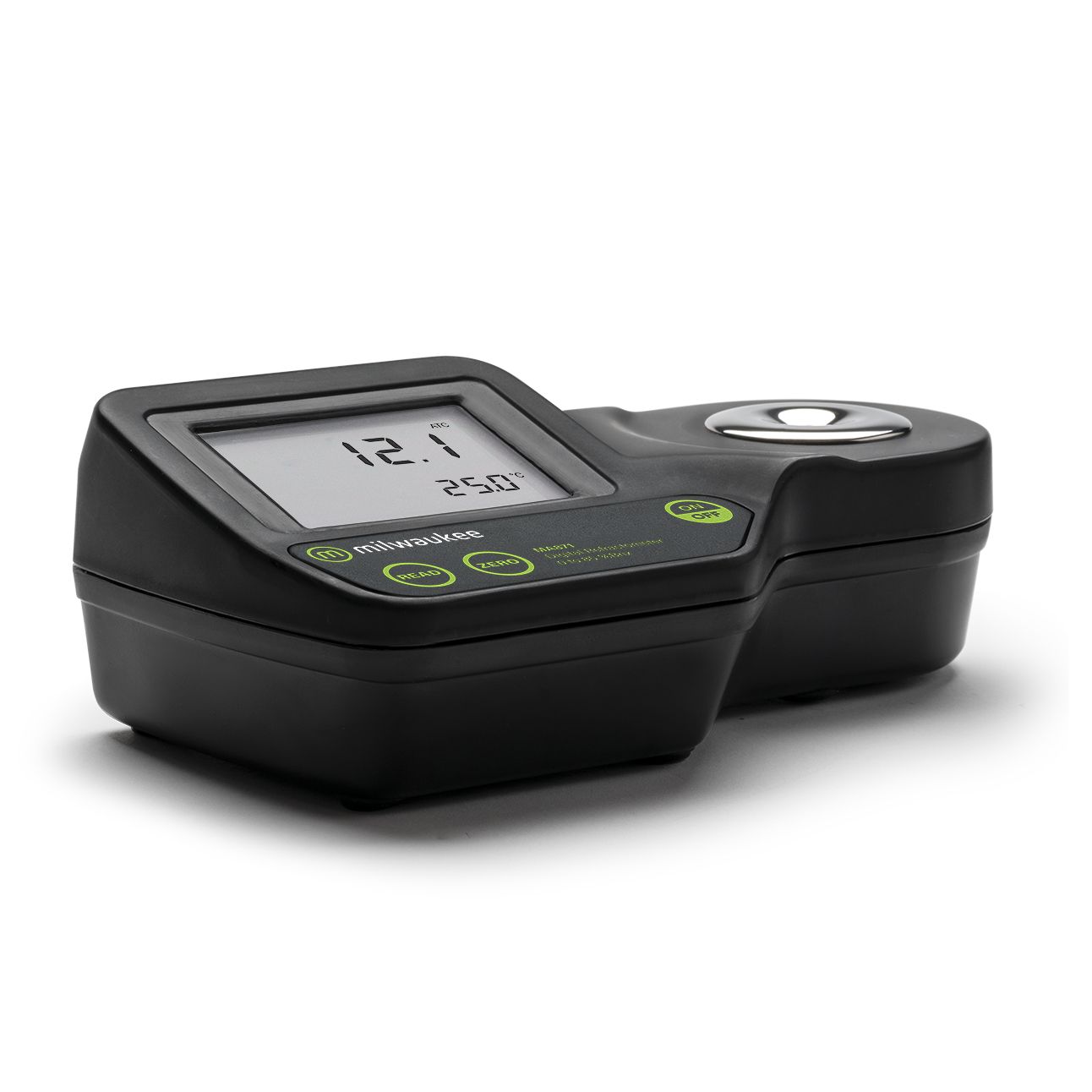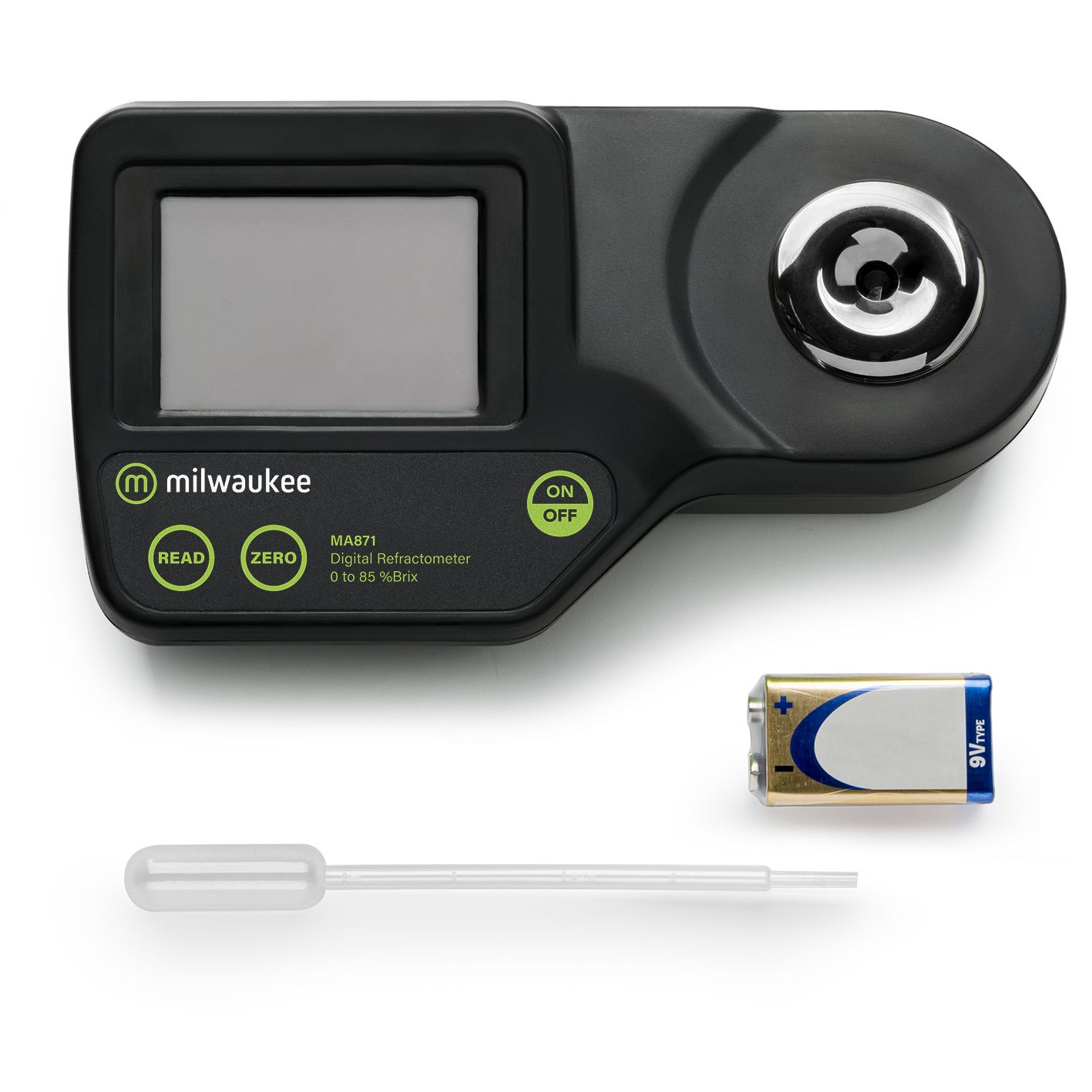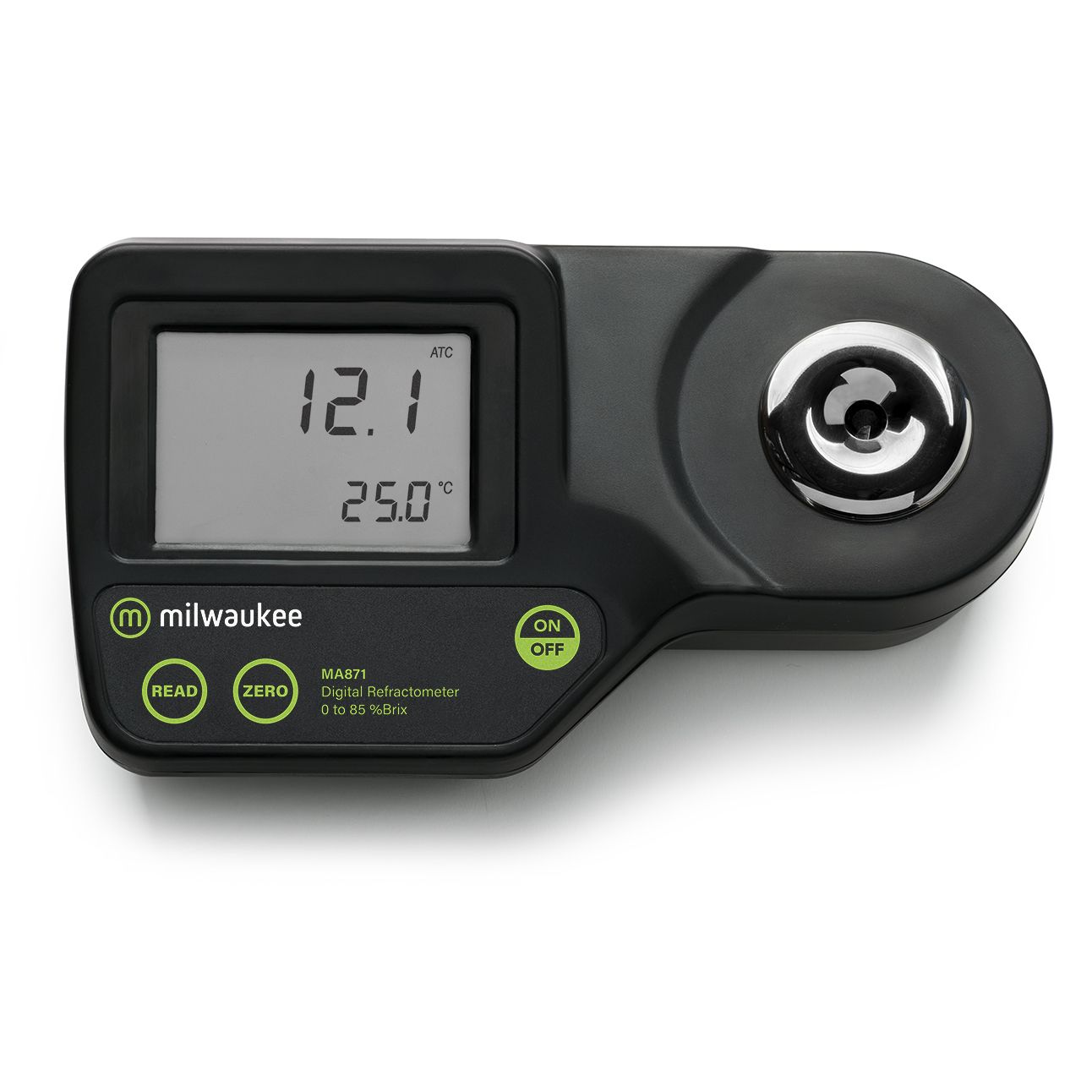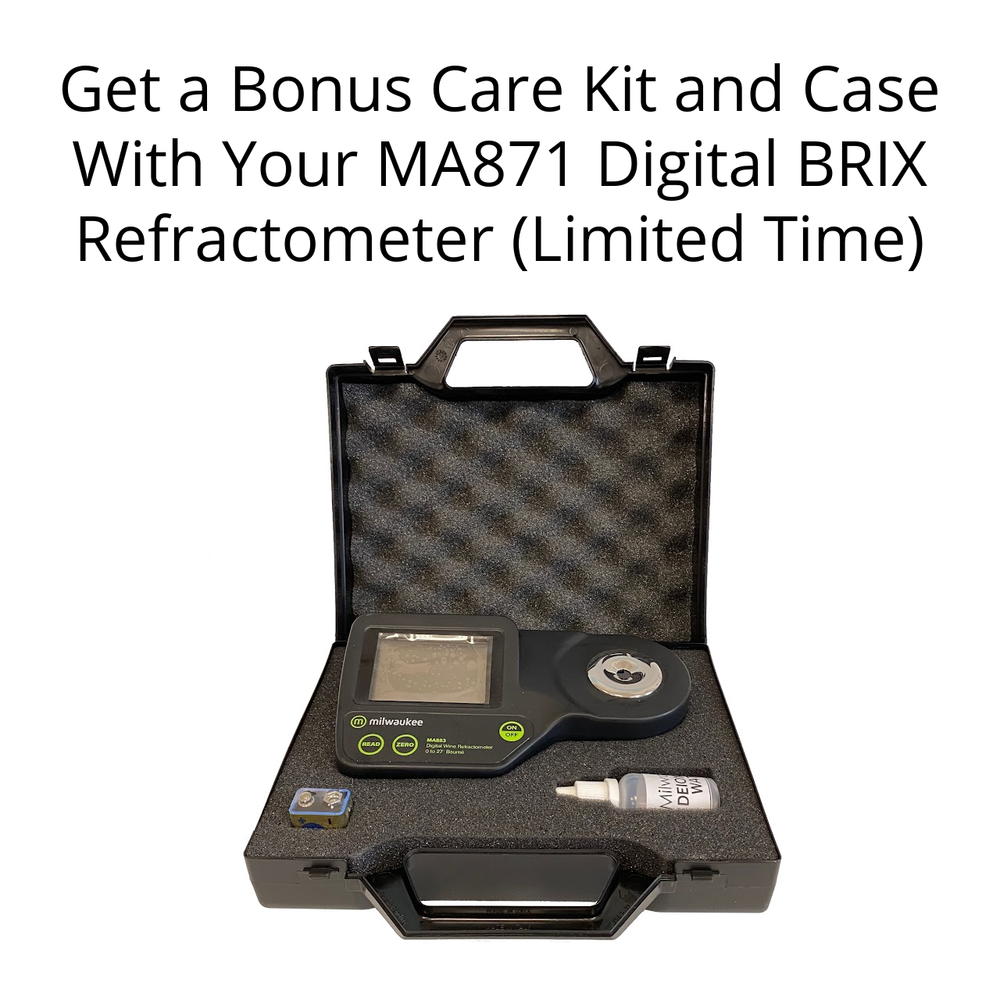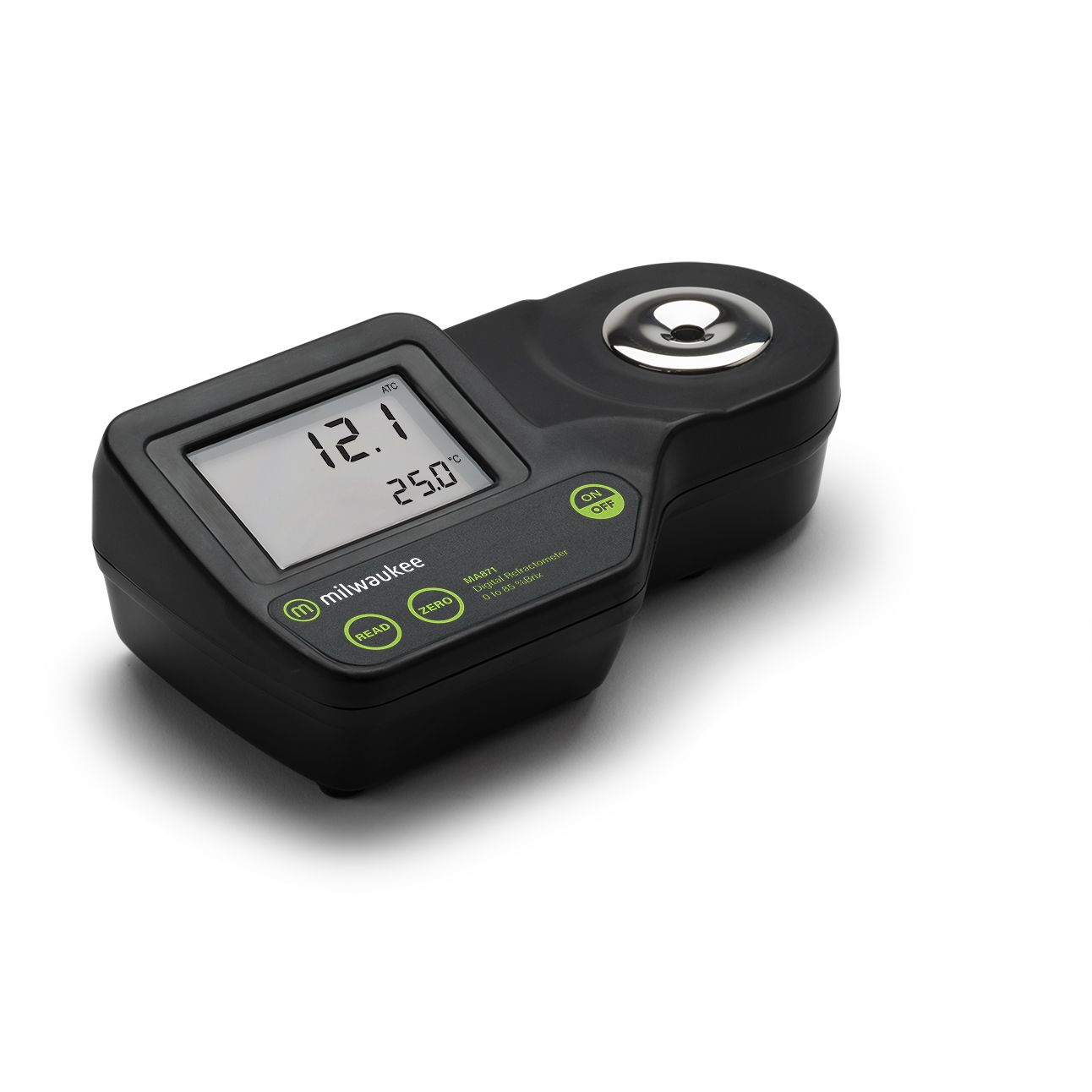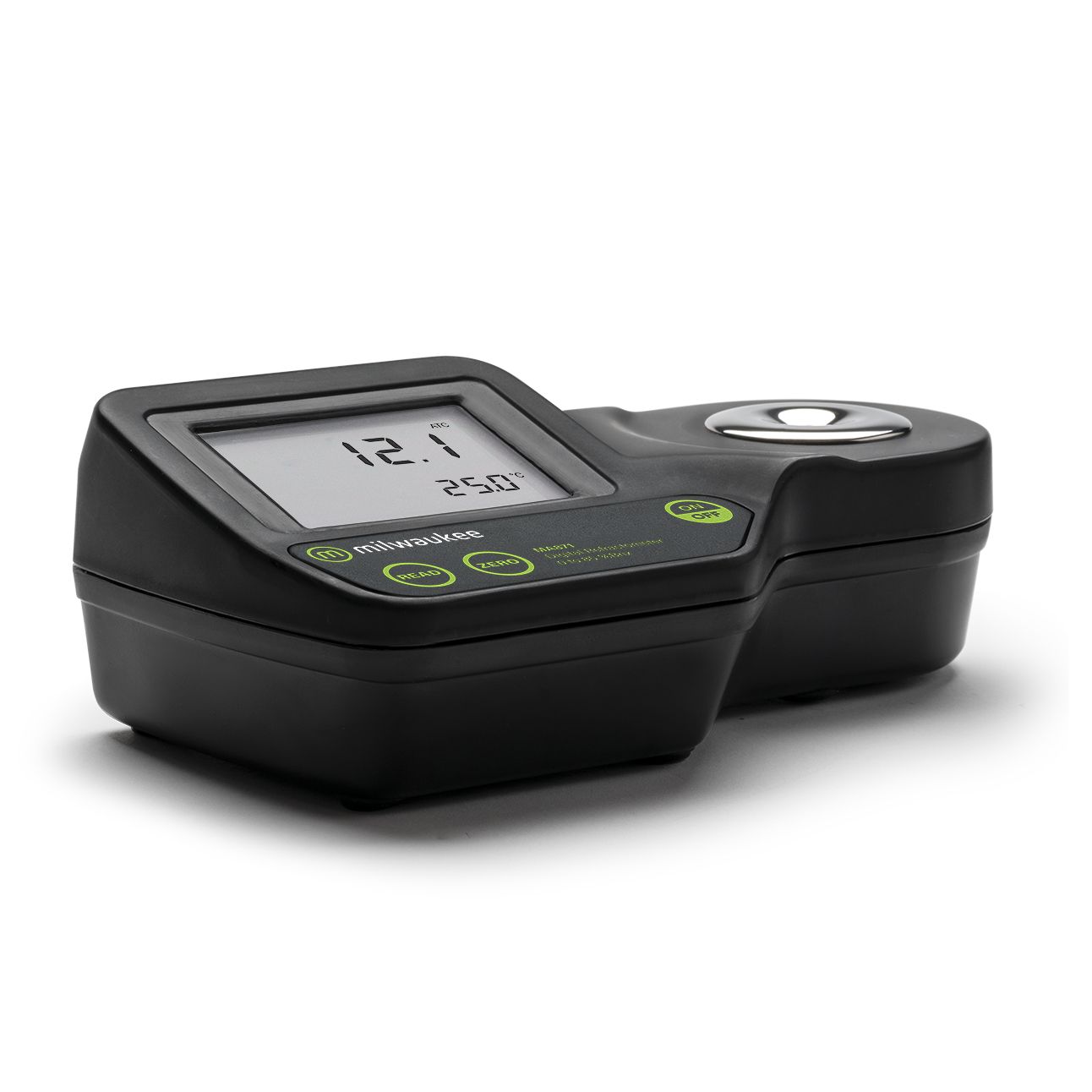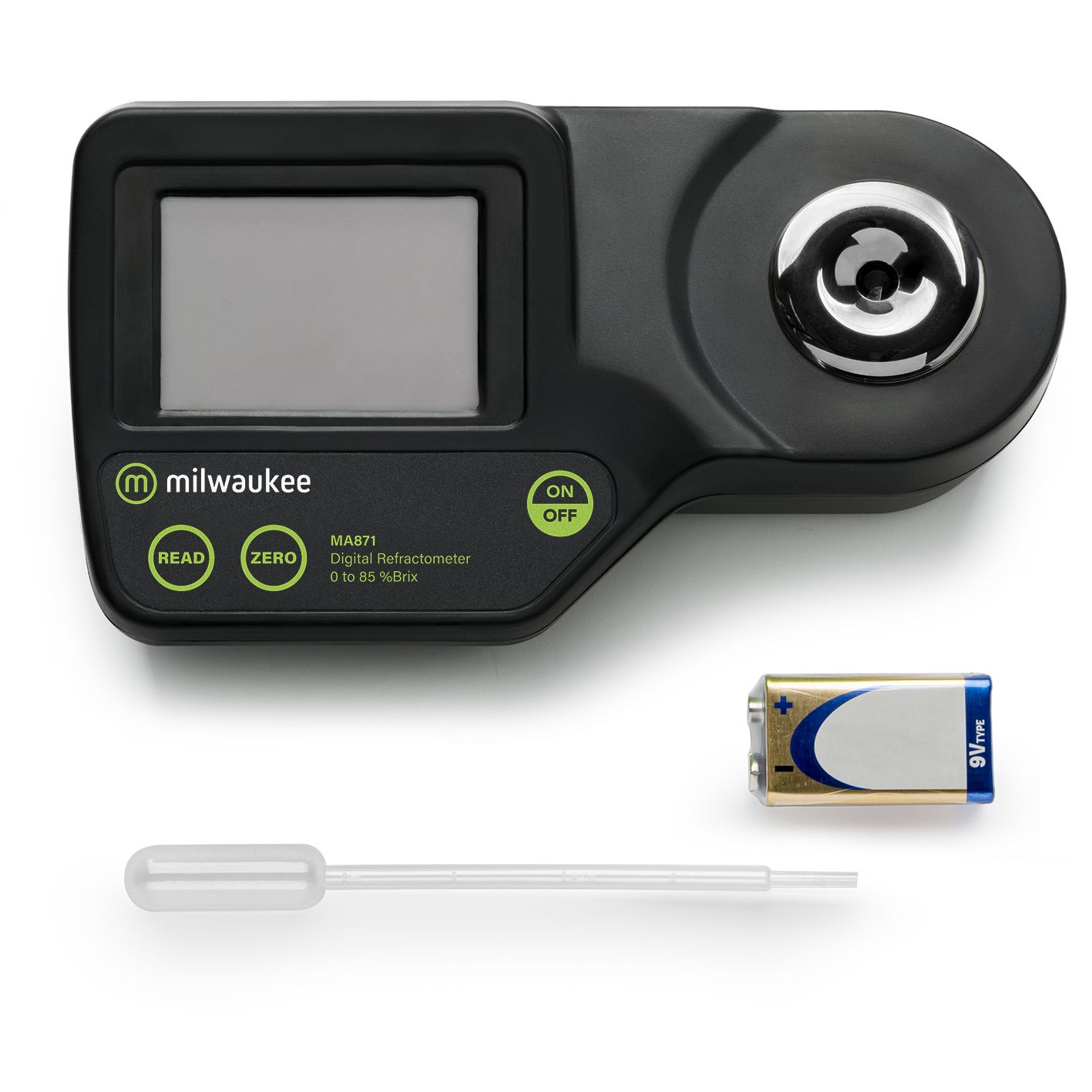 Manufacturer:
Milwaukee Electronics
Product information "Milwaukee Digital Brix Refractometer MA871"
The Milwaukee digital BRIX refractometer is used by thousands of food and beverage professionals and hobbyists who want more accurate and precise measurements than those produced by optical refractometers. It is temperature compensated with a 0 to 85 percent BRIX range and +/- 0.2 percent accuracy. Easy to operate, easy to maintain, and works fast.
Range: 0 to 85% Brix
Resolution: 0.1% | 0.1°C (0.1°F)
Accuracy: ±0.2% Brix | ±0.3°C | ±0.5°F
Easy measurement with just 2-3 drops of sample needed and results less than 2 seconds.
Simple one-point calibration using distilled or deionized water.
Battery percent level indicator with automatic shut-off (batteries included).